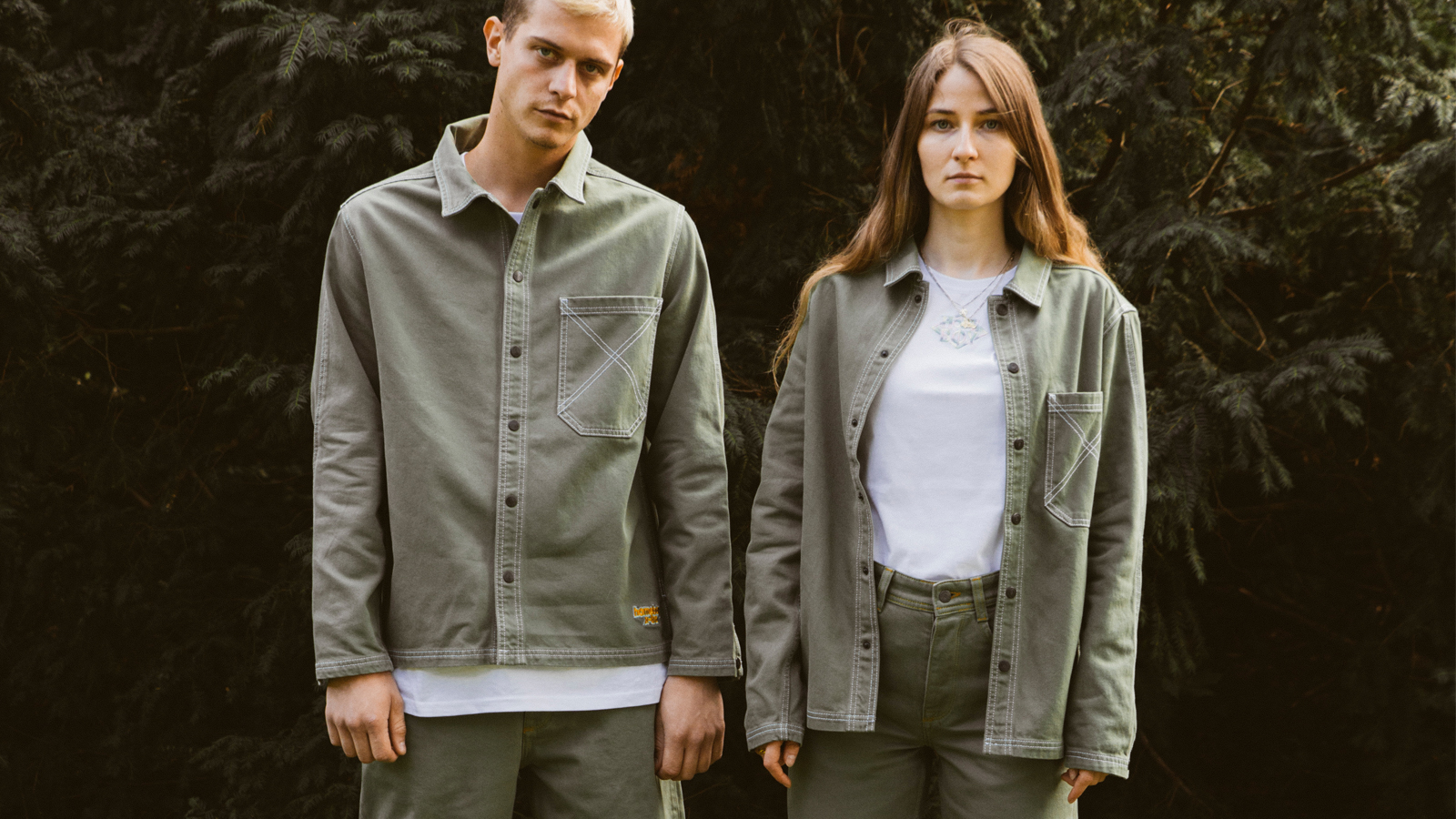 HOMEBOY Women's Streetwear FW 2021 Preview
Retail Buyers Guide: Women's Streetwear FW 2021 Retail Buyer's Guide
Brand: Homeboy
Interviewee: Julian Wolf, Head of Marketing
MARKET
How is the situation in European boardsports retail from your perspective? Skateboarding has been booming, does that coincide with more demand for streetwear?
Two questions in one answer: From our perspective the situation in European boardsport retail is remarkable. But let's be honest… by saying "boardsports retail" I mean Skateboarding. The booming of skateboarding has a huge effect on streetwear and therefore also on us as a streetwear brand. Before it was called streetwear in the early 90s it was skatewear. So yes, i am convinced that skateboarding and streetwear are in a consequent correlation to each other. It gives Streetwear a second life. After all these sportive/ tracksuit brands like Fila and Ellesse or luxury brands like LV and GUCCI kind of ruined the term "Streetwear", the skateboard scene set it back and redefined it as it was initially. Because skateboarding gave Streetwear a totally different vibe, there is again demand for the modified and more authentic look of it.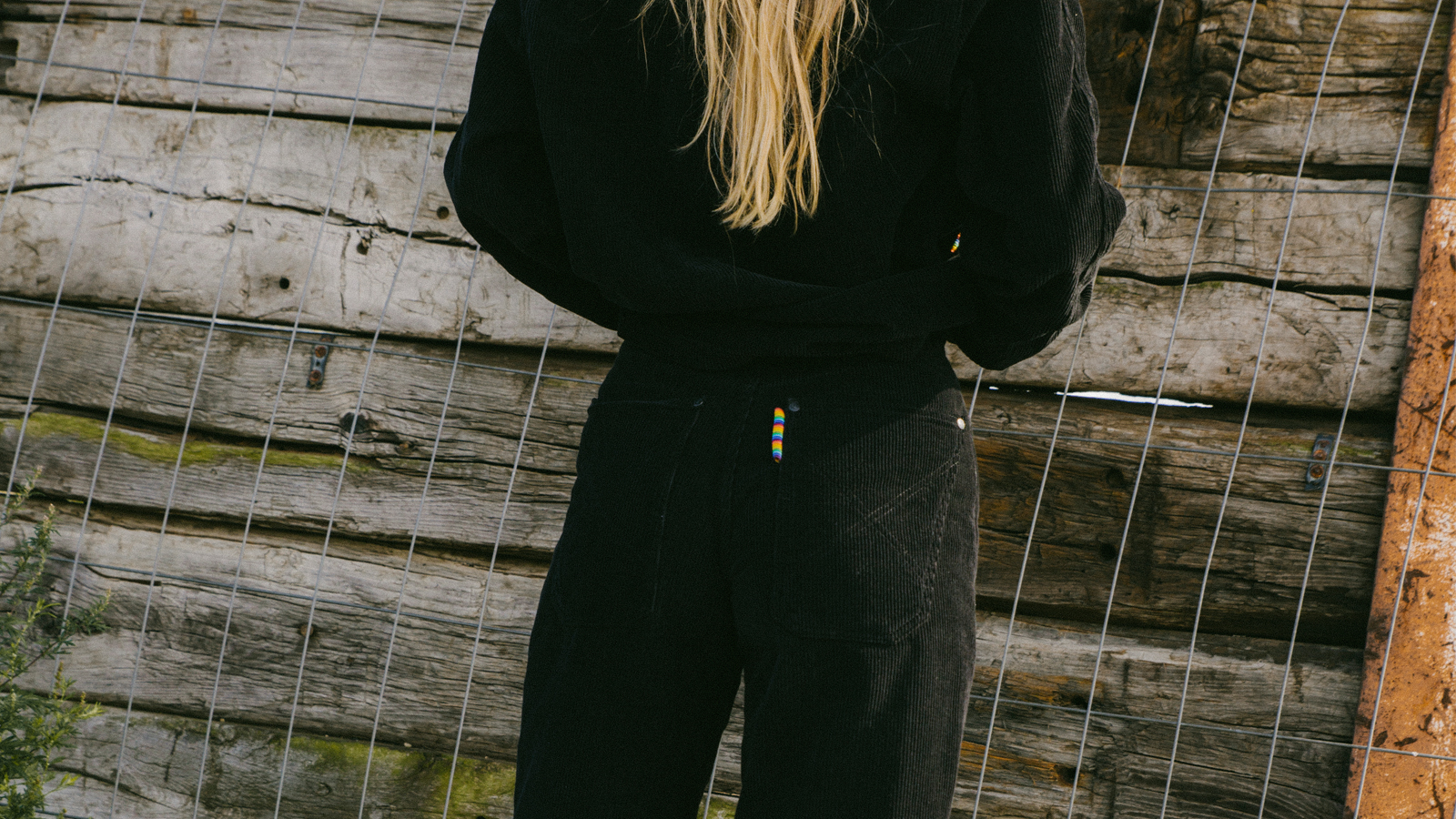 Have your supply chain and delivery schedule been impacted by the pandemic? What are your main price points for next season?
T-Shirt 34,99 €
X-tra Baggys 79,99 € – 89,99 €
MARKETING
What is your collection theme and which stories are you telling to get customers stoked on streetwear with a boardsports flavor?
We are telling the story of the original baggy Pants. We got laughed at for four years because even in the boardsports scene the skinny pant was pretty anchored. SS20 everything started changing though and for FW21 the baggy will have replaced the skinny completely in the boardsport segment. We were the first European brand selling baggys in the nineties, are still one of only a few baggy brands and we are definitely the most authentic one today. 
The real 90s are back and the customers want to see originals. But they only want the vibe, wrapped in clothes that you can wear even after the epoch of the skinny without overshooting the mark. That means wide cut and baggy legs, but at the hip and bottom well fitting, slightly tapered and cropped.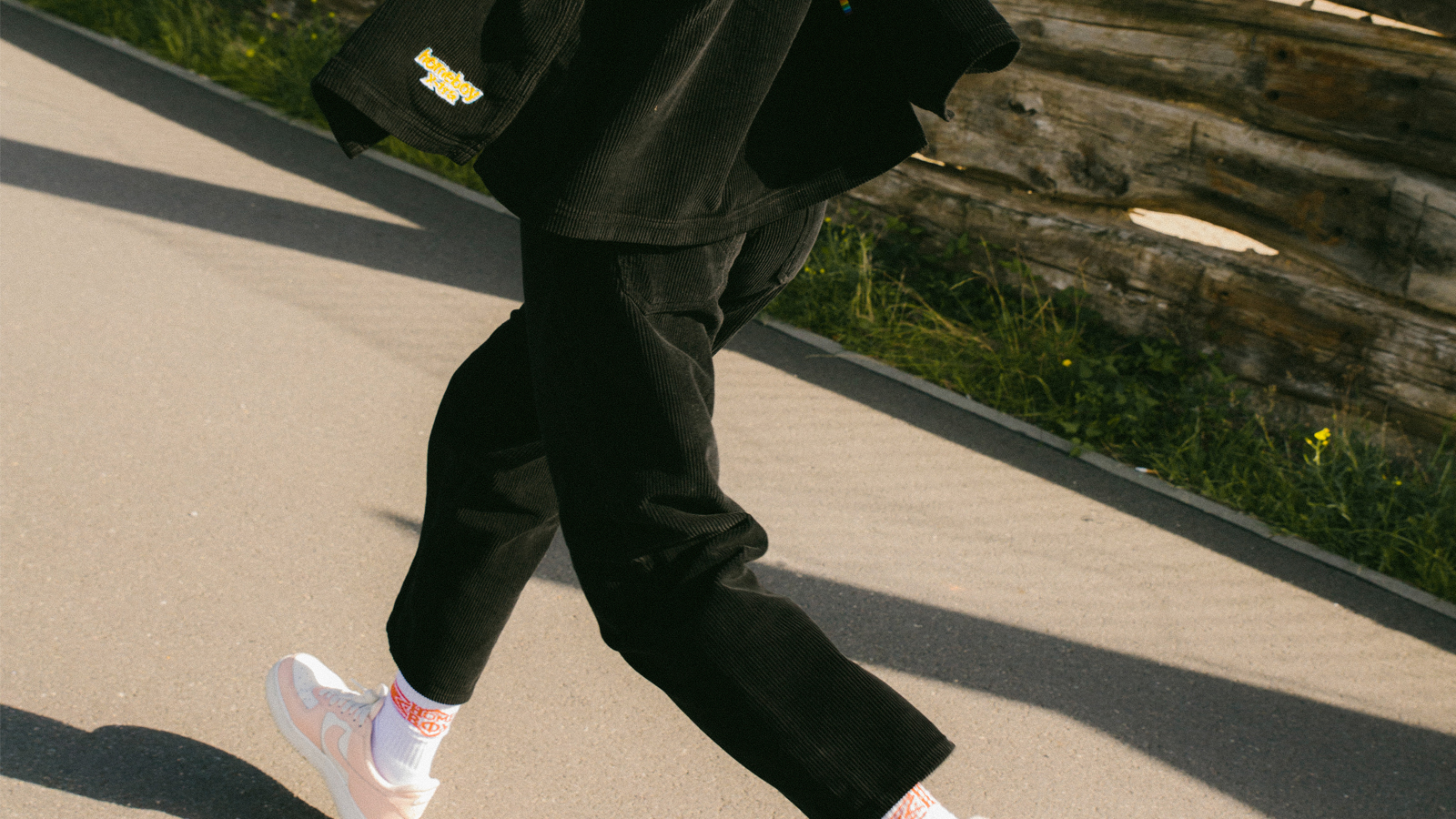 What makes this product category important to your brand?
Our X-tra baggy is still unique. Most brands were not courageously enough to hope on the trend early because tight pants were and are still a big part of mainstream business. Additionally and very important is, that we sell it as a unisex style. This makes it more transparent for us, but also for the customer, and customers all receive the same authentic product.
What is the "must have" boardsports look (head-to-toe) for next season?
A fishermans had, an oversized hoodie with embroidery on the chest, a down twill or denim hybrid (mix of jacket and shirt) over the hoodie, Indigo denim baggys worn on shoe, not cropped/ ankle free.
STYLE/MATERIALS
Is there an overarching trend identifiable this season? How are fits evolving in tops, bottoms, outerwear?
One answer for the two questions: It was and is still the loose fit/ baggy pants. Combined with basic tops. Tops can be wide or regular fitted but must not be too long.
What are you doing with materials, colours and textures?
Denim will stay strong, but while light denim is still a big part of the sales, indigo will overtake slowly. Twill and work wear materials will also still be a big theme.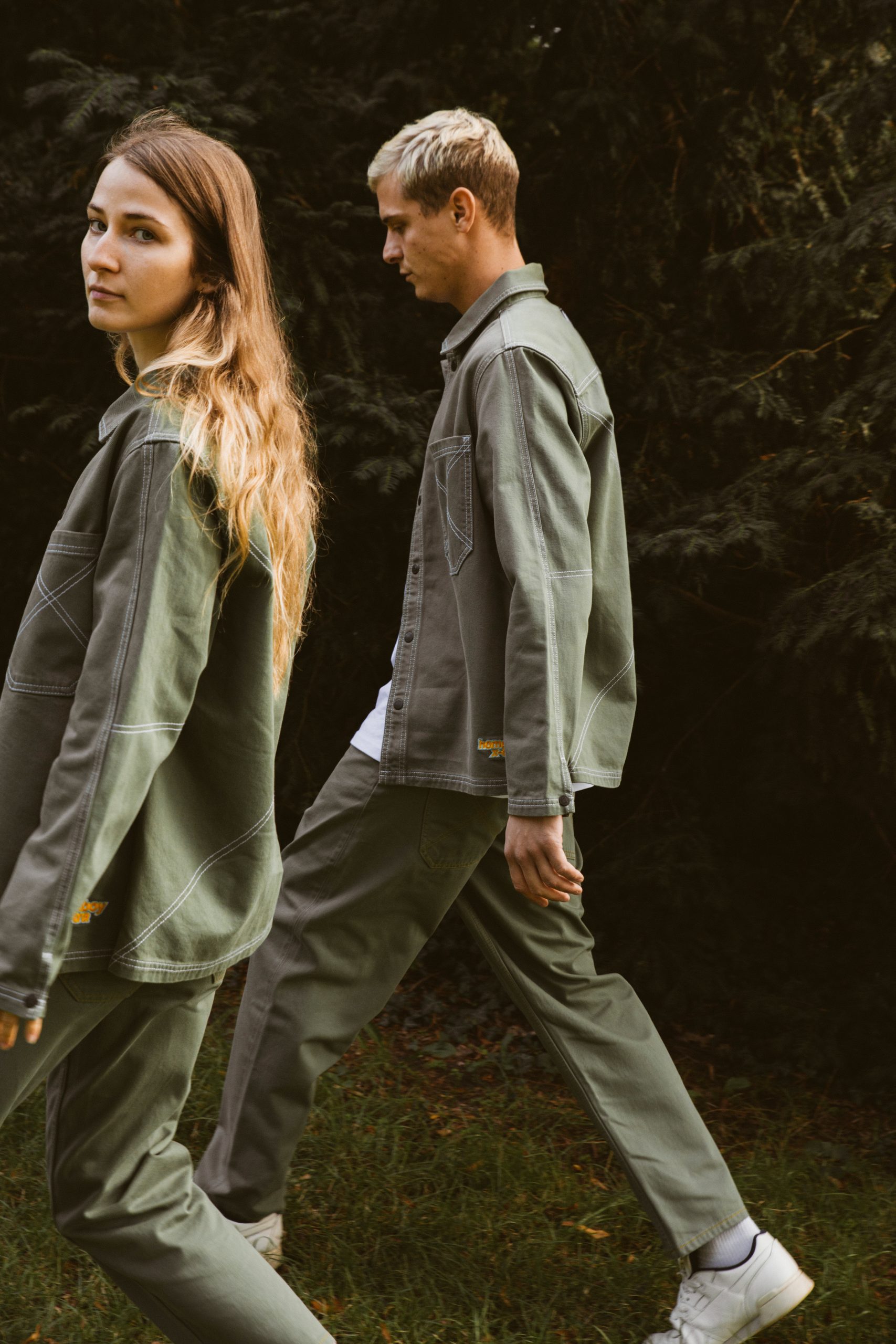 What are the trends in prints, graphic designs and patterns?
Crazy graphics like the ones Ozzy Wrong has been painting on his surfboards for years will stay strong on tops. Otherwise, subtile embroideries will prevail and therefore discreet but special silhouettes will come to the fore.
DENIM
Which trends do you see currently happening in the denim segment?
Less is more in terms of processing. But there are no limits to the shapes and silhouettes. The baggys are getting wider and especially in the women's sector super wide bell-bottoms and baggys are becoming a huge trend.
What is your current denim collection's theme and marketing story? Which technical and sustainable features are you adding to jeans (stretch, sustainable fabrics etc)?
Because we want the customers to skate in our Baggys we are focussing on a mix of soft but still sustainable denim. But because the pants are getting super wide, there is no stretch needed at all.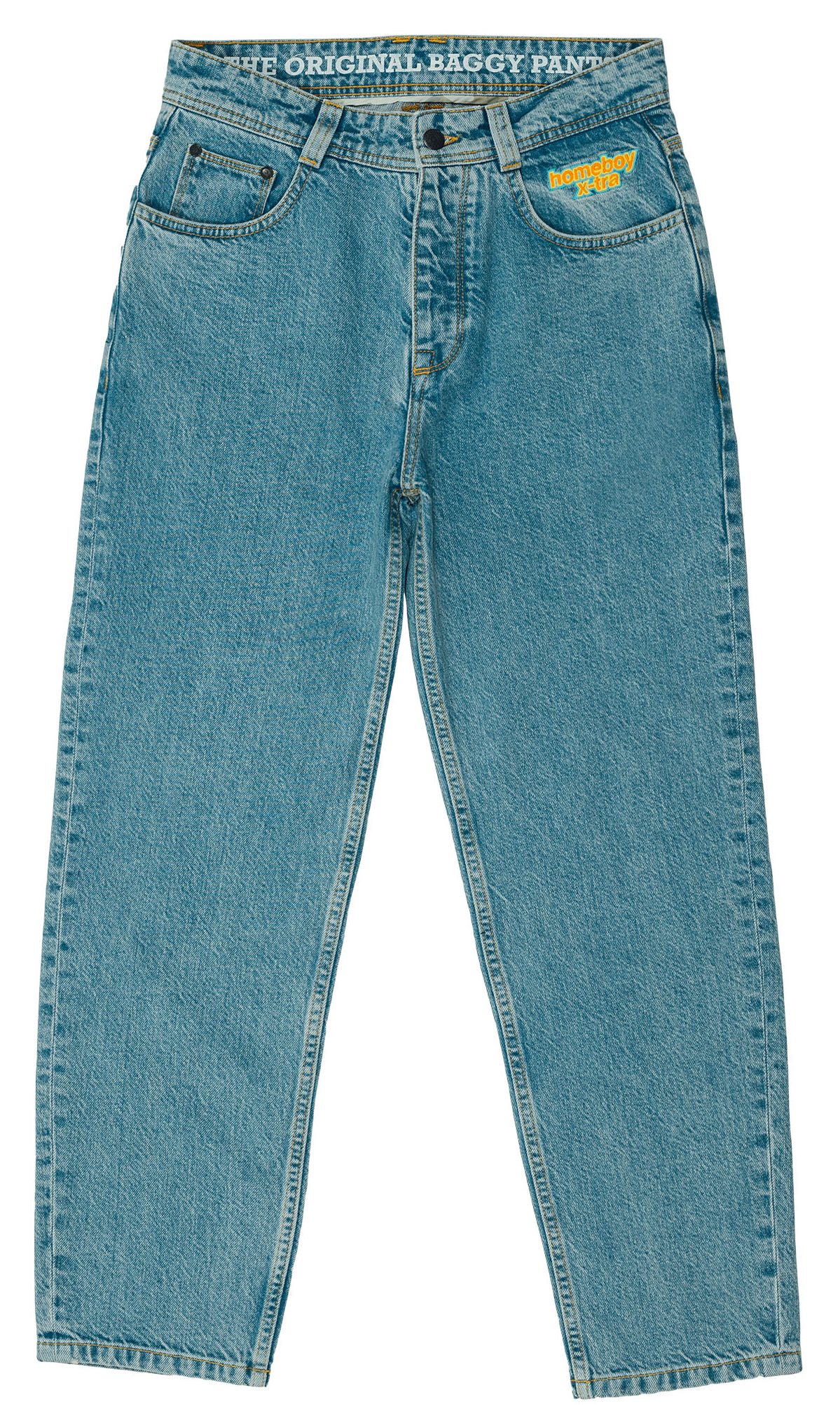 BEST SELLERS
Please name and describe your 3 highlight pieces and items that retailers should definitely order.
X-Tra Baggy Denim Moon and Indigo. These pieces are or all time classics. After the baggy boom these pieces are the perfect substitute for the fitted denims everybody has in the closet.
X-Tra Baggy Cord in black. The cord pants is the perfect piece for the winter. The mix between the super comfortable fabric, the classic look and the trendy silhouette makes it a piece you definitely want to order.
Cloudworker Hybrid Denim or Twill. The winters are not that cold anymore, so you want get a jacket that you can wear when temperature is mild and combine with underlayers when it is cold.