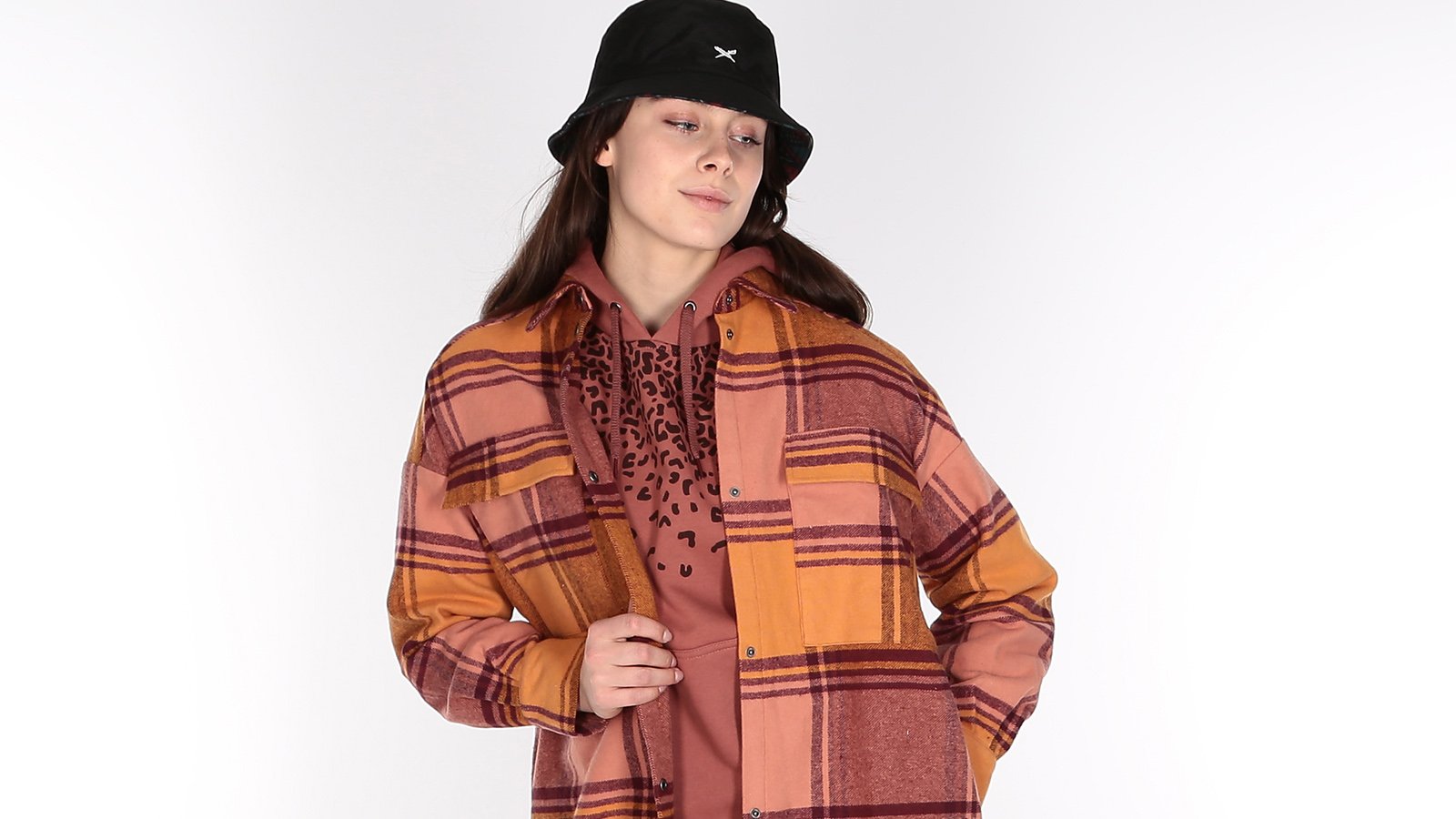 IRIEDAILY Women's Streetwear 21/22 Preview
Retail Buyers Guide: Women's Streetwear FW 2021 Retail Buyer's Guide
Brand: Iriedaily
Interviewee: Ines Schwitzky, Category Manager Women & Denise Graff, Brand Marketing Manger
How is the Women's Streetwear market in Europe and where do you see the development going?
Right now we see a big comeback of the 90's Skate Culture within Streetwear. Especially for women's streetwear this comeback has a big influence on how girls dress. The look is baggy, oversized tops and bottoms and skate shoes. Unisex is key.
Skateboarding has been booming, does that coincide with more demand for streetwear?
Of course we all noticed that Corona and especially the lockdown time pushed the skateboard boom even further. And if you skateboard you can't avoid the exploration of the skateboard culture. You discover different music, subculture, political views and accordingly the old and new streetwear styles that are inevitably related to skateboarding. So, we believe that this will lead to an even greater perception of authentic street- and skateboard brands.
What are your main price points for next season?
We are in the mid price section of Streetwear. For winter we are offering jackets from 119€ to 159€, knits from 59€ to 79€ and t-shirts from 29€ to 39€.
Are you designing any specific products for the pandemic (facemasks, etc.)?
Yes, since April 2020 we do offer facemasks.
What are the main marketing stories and themes in your women's streetwear line for FW 21?
First of all, IRIEDAILY conveys many marketing topics in a gender-independent way, because IRIEDAILY is not only about the product but also about the spirit and our DNA: Stay Different, Stay Human, Stay IRIEDAILY.
Very important topics such as our membership in the Fair Wear Foundation, PETA certification, sustainability in the company, our processes in the development of sustainable materials and vegan products and the communication of our political stance, unisex and the important theme diversity should and must be communicated "gender-unrelated", because it is about all of us: the human being and our planet earth.  That's the reason why our collection claim is "Stay Human"
Regardless of which fashion trend is currently in the market, IRIEDAILY does not want to communicate a "dictate" on how women or men have to be. It's more like that we want to share inspirations and ideas through the selection of women, events and projects supported by IRIEDAILY, how different lives can be created.
What colour palettes are you working with?
For winter 2021 the color palette we are working with includes shades of browns combined with orange, camel and warm reds. It is the ultimate autumn color palette with a vintage touch.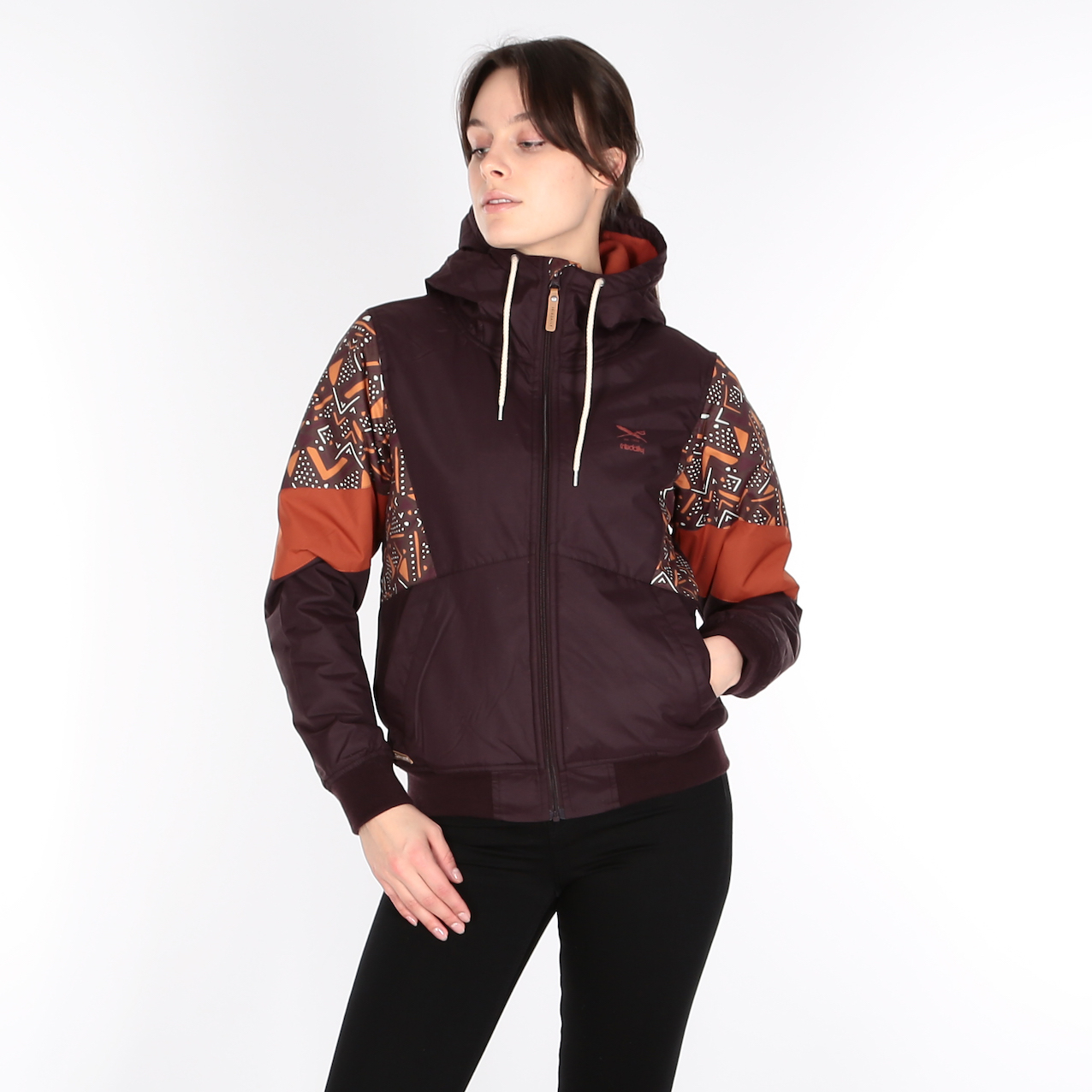 What is the "must have" boardsports look (head-to-toe) for girls next season?
The "must have" look for us is our Team Sherpa Coat combined with one of our Hopi Fleece Troyer and our new wide leg Civic pant. This look is cosy and stylish and the best for autumn.
Is unisex the main trend or are there new expressions of femininity in streetwear?
Actually, in streetwear the theme Unisex was always there! But for sure nowadays it has become an important trend/styling element for girls/women.
What are you doing with materials, colours and textures during the colder season?
Sustainability is one of the most important subjects when it comes to materials. We have organic cotton, recycled nylons, recovered cotton yarns and recycled paddings in the collection. For jackets we are working with organic cottons and recycled nylons which are padded and sometimes with recycled teddy fleece lining for extra warmth. Polar Fleece is becoming more and more important within the collection as the ultimate winter material.
What are the trends in prints, graphic designs and patterns?
For patterns we still see the whole ethno trend as one of the major trends. Ethno patterns come in jersey jacquards, fake wool wovens and knitwear. One important part of our collection is still crazy patterns inspired by the early 90's and 80's. What is evolving within the women's range are graphics with a clear statement/position to environmental, political and human rights themes. This gives us the opportunity to show who we are and what we stand for as a brand.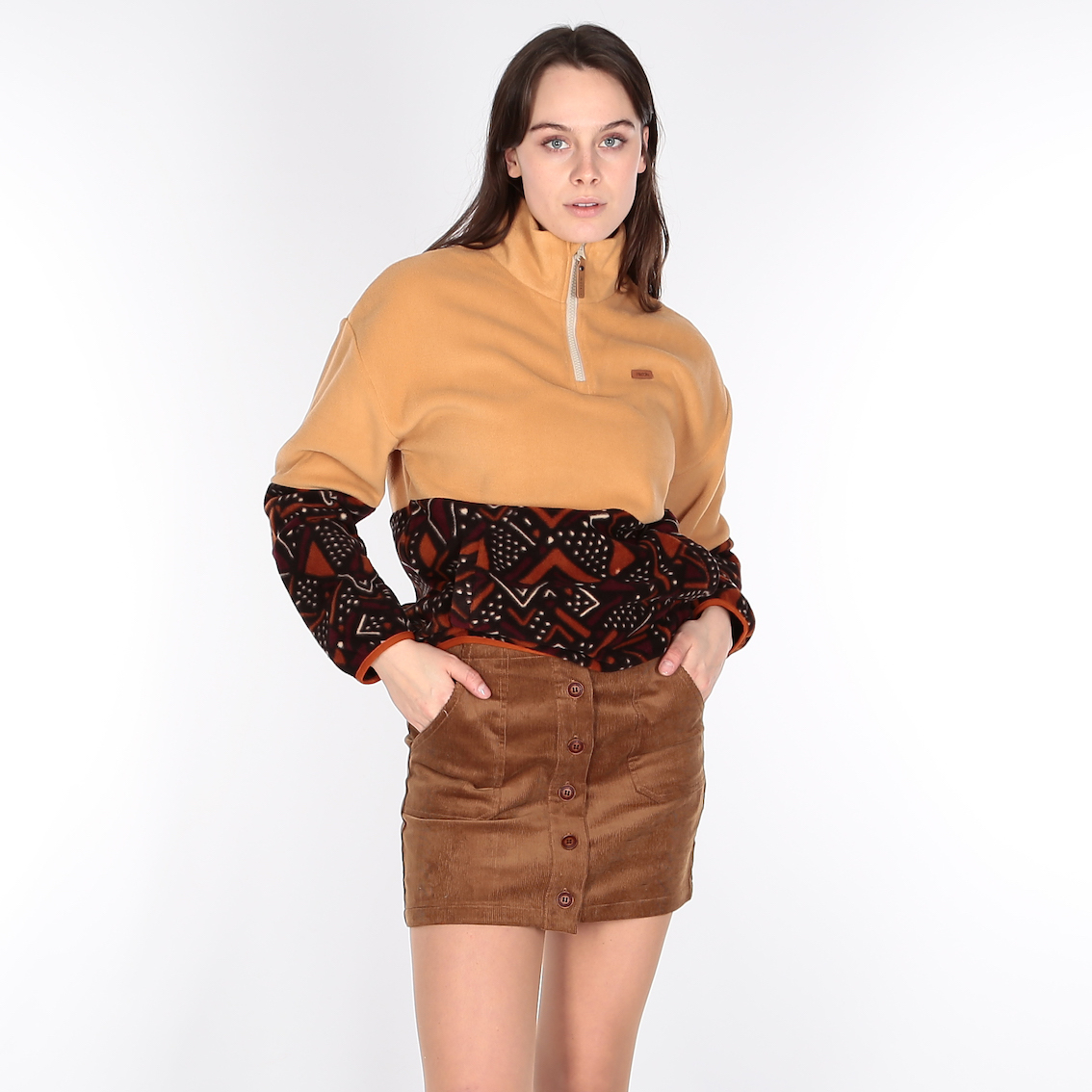 Please name and describe your 3 highlight pieces and items that retailers should definitely order.
1.     Team Sherpa Coat – an oversized shirt/coat in our ethno pattern in fake wool, the definitive trendy autumn piece
2.     Dehope Jacket – teddy shearling combined with recycled nylon, warm and stylish every day jacket
3.     Hopi Fleece Troyer in plain with animal print – comfortable recycled polar fleece, perfect as layer garment
4.    Rudy Knit in new crazy color – definitive a look at garment