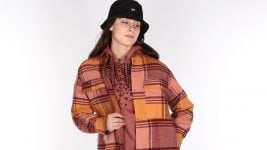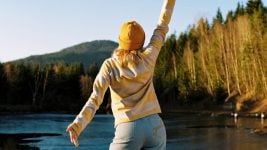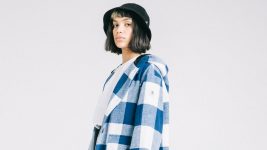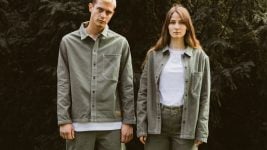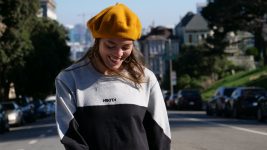 Women's Streetwear FW 2021 Retail Buyer's Guide
Nobody rolls into cold weather season with hotter style than women's streetwear brands. Get all the must-have pieces and trends in our FW21/22 Women's Streetwear Retail Buyer's Guide by Dirk Vogel.
MARKET SITUATION
The summer's skateboarding boom was particularly strong in the women's segment, and endemic streetwear brands are feeling the tailwinds. "For sure the demand for streetwear is bigger than it was in the past. The interest of younger generations to a more self-driven lifestyle, which skateboarding impersonates, shuts down a lot of rules when it comes to dressing up," said the team at Bleed Organic Clothing. 
Over at German OG streetwear brand Homeboy, Julian Wolf, Head of Marketing said: "From our perspective the situation in European boardsport retail is remarkable. But let´s be honest… by saying 'boardsports retail', I mean skateboarding. The booming of skateboarding has a huge effect on streetwear and therefore also on us as a streetwear brand!" While the market is trending up, prices have remained flat despite headwinds in supply chains. Actually, value propositions are stronger than ever, as Element Global Creative Director Rey Gautier pointed out: "Having printable tees using 100% organic cotton starting at 25€ is a strong call. Same on jackets with recycled polyester using Repreve starting at 130€."
SEASON TREND: Unisex Style
Putting a finger on next season's leading trend, Ines Schwitzky, Category Manger Women at Iriedaily said: "Right now we see a big comeback of the '90s skate culture within streetwear. Especially for women's streetwear this comeback has a big influence on how girls dress. The look is baggy, oversized tops and bottoms and skate shoes. Unisex is key." According to the team at Bleed Organic, this opens up more choices than ever: "Clothes are getting more diverse in fit, sizes and style, giving women the possibility of wearing whatever they want and how they feel." Baggie pant pioneers Homeboy are on the same page: "It is very important that we sell it as a unisex style. This makes it more transparent for us, but also for the customer, and customers all receive the same authentic product." At the same time, Rey at Element said: "Unisex is present, however, we purposefully lean towards femininity within streetwear."
SILHOUETTES
According to the season's unisex focus, silhouettes are getting wider and more comfortable. "The clothes are turning to a more loose and comfy fit. Tops are getting more boxy, pants change to a more lose and comfortable fit. Overall comfort and function but still being dressed is key to our styles," said the team at Bleed. At Homeboy, baggie pants are designed with, "wide cut and baggy legs, but at the hip and bottom well fitting, slightly tapered and cropped." At female streetwear pioneers Nikita, Stephie ter Hürne, Brand and Marketing Europe, said: "The Covid-19 pandemic for sure had an impact here as well, because of the curfews and the increasing of home office work we experienced that the trend is going towards cosy stuff, like jumpsuits, joggers, hoodies with extra soft materials." 
MATERIALIZATIONS
Speaking of materials, the trending fabric of the moment is fleece. The key piece for Nikita is, "the Cruiser pull over is a really cool and unique combo of Sherpa fleece and regular fleece.  The Poppy fleece is a ¼ zip Sherpa fleece with a great fit and cosy material." At Iriedaily, fleece is central in the season's must-have combo of their, "Team Sherpa Coat combined with one of our Hopi Fleece Troyer and our new wide leg Civic pant. This look is cosy and stylish and the best for autumn." And guess what Bleed is pushing this season? Fleece! "Our Hemp Hoodies are bringing cosiness, function and style through our hemp and cotton American fleece which has its natural colour and is combined with an all-over print inspired by things we find on a walk through the woods."
COLOURS & ARTWORK
Finally, what are trending colourways for FW21/22? At Nikita it's all about, "our blush pink, slate, navy and white colour story, which has been received really well so far." At Iriedaily, the standouts are, "shades of browns combined with orange, camel and warm reds. It is the ultimate autumn colour palette with a vintage touch." Element is banking on, "muted and subtle colours," while Bleed has a palette with, "lots of earthy tones. Warm ochre, woody greens, smoky blue, soft white and solid black." In terms of graphics, get ready for big 1990s-style logos by brands like Nikita and Iriedaily, plus season classics like checks and all-over prints, plus artwork designed by the great outdoors. With that said, consumers are looking to stay warm, stylish, and comfy this season, and endemic streetwear brands are delivering just that across the board.