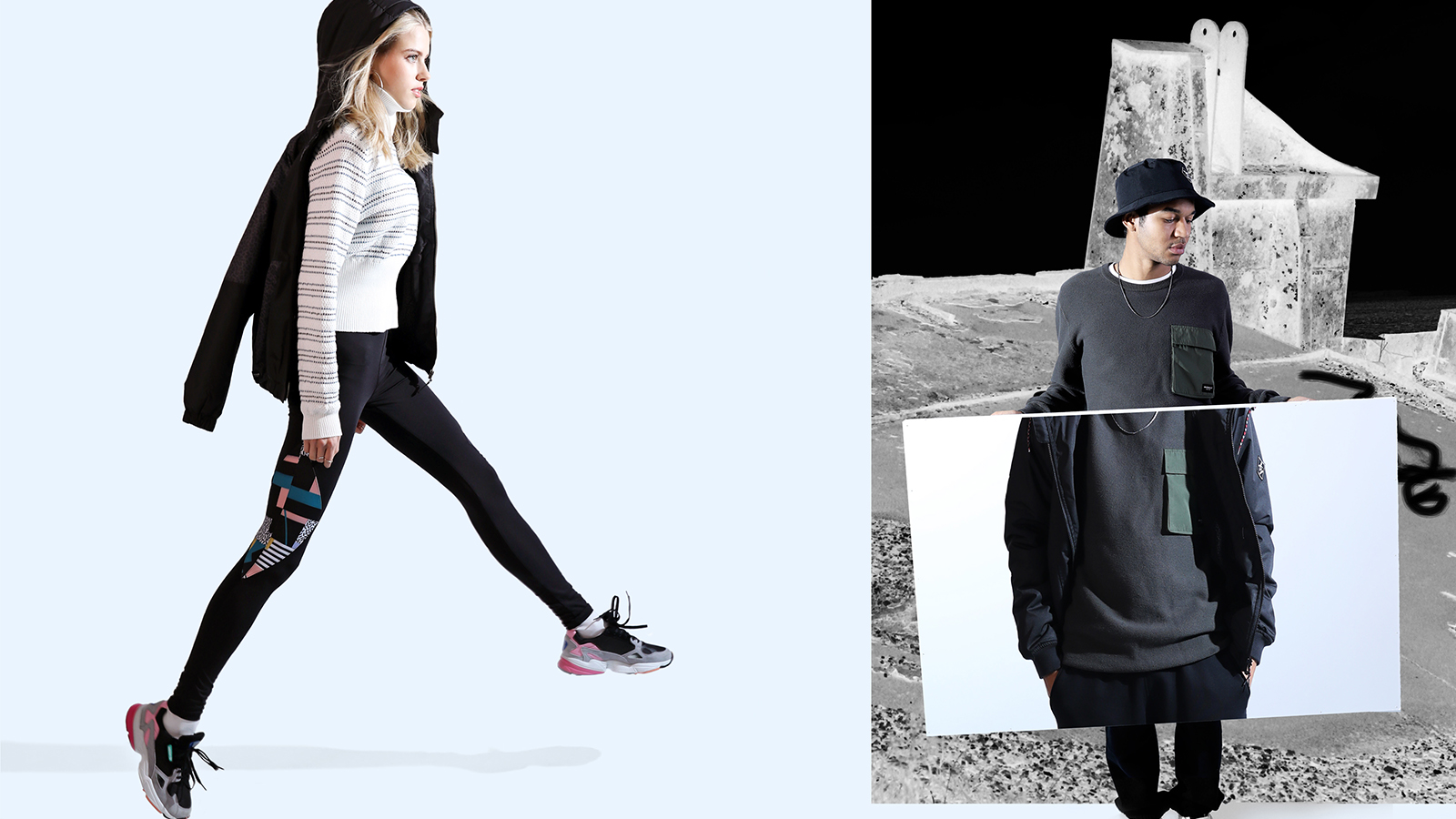 Irie Daily FW20/21 Women's Streetwear Preview
Retail Buyers Guide: Women's Streetwear FW20/21
Brand: Iriedaily
Interviewee: Ines Schwitzky, Category Manager Women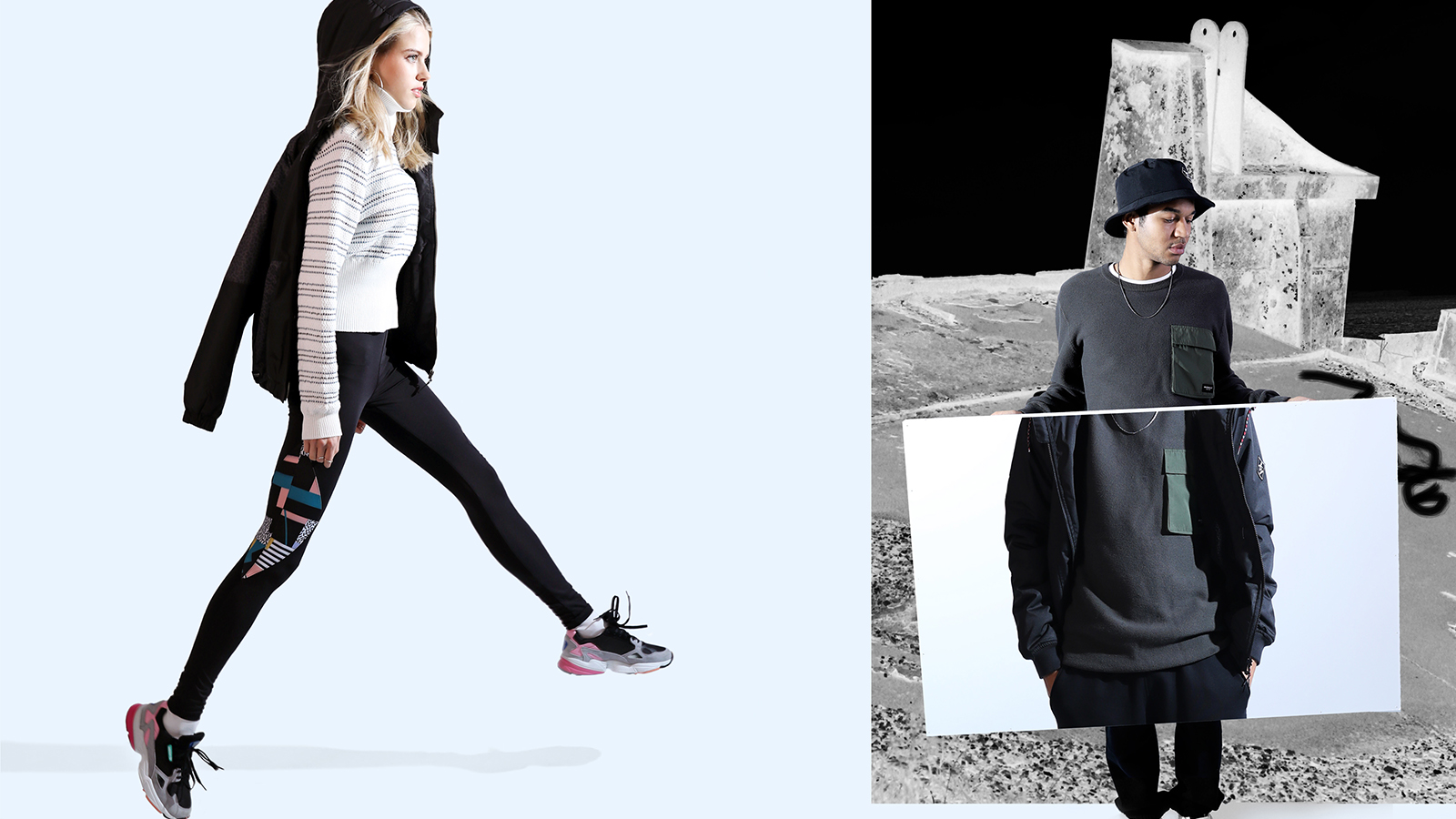 How is the Women's Streetwear market in Europe and where do you see the development going?
The women's streetwear market in Europe is at a difficult state. Women tend more and more to buy men's products for the relaxed and comfortable look. A lot of men's brands offering their products in smaller sizes now to attract female customers. The genderless trend is big and it is of course effecting women's brands. Nevertheless, streetwear is the biggest trend for women from original streetwear to high fashion and it will not change in the near future. It is just the look that changed, it became more relaxed, oversized and comfortable.
What are your main price points for next season?
For FW20 we have been working with our suppliers and manufacturer to produce more products in sustainable materials like organic cotton for Tee's and Sweat's and recycled nylons for our outerwear. Sustainability as well as fair working conditions for all workers in the factories are our main focus and it of course will affect our price points slightly.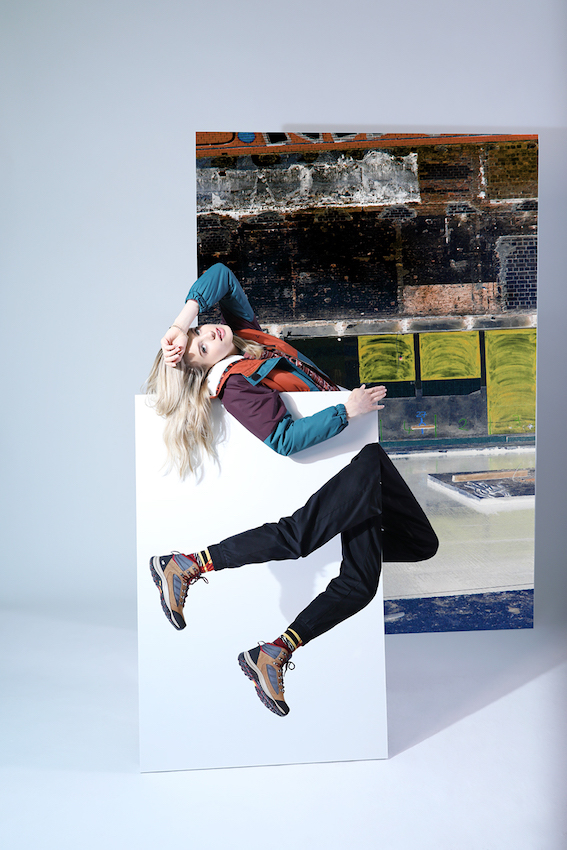 But people are more and more aware that they can make a change by buying less fast fashion and more well produced sustainable products.
Our price points are as follow:
Outerwear Jackets – from 99,90 € – 159,90 €
Knit and Sweat – from 54,90 € – 79,90 €
Tee's and Tops – from 29,90 € – 39,90 €
What are the major trends in the women's streetwear market for FW 20/21, like work wear?
The major trend right now is workwear/utility with a strong outerwear touch. But I still see 70's, 80's and 90's inspired products as a trend. We call it "Modern Vintage".
What colour palettes are you working with?
We call our color palette "Colors of Mother Nature". The color palette includes different blue shades from navy to dark orion and dark steel to earthy tones like caramel, cognac, dark rum and chocolate and warm red's like aubergine and nightfall.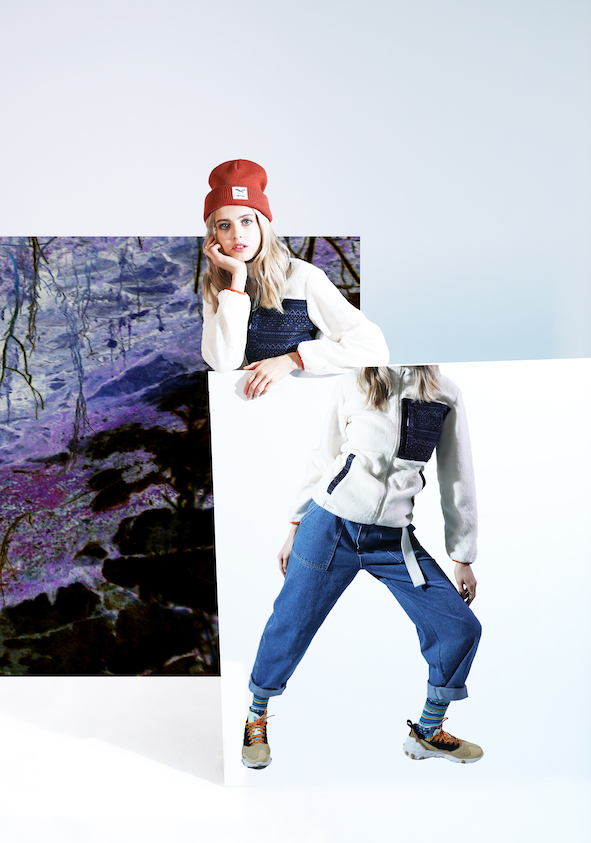 What is the "must have" boardsports look (head-to-toe) for next season?
Wander Jacket – dark teal : color block jacket in recycled nylon
Hopi Fleece Troyer – navy: soft polar fleece half zip with decorational ethno tape in recycled polyester
Worker Pant – black: soft stretch cotton with patched on back pockets and elastic waistband and cuffs
How are fits evolving in tops, bottoms, outerwear?
The fit's across all product categories are more relaxed and comfortable to follow the Unisex trend.
What are you doing with materials, colours and textures?
Compare to last season a part of our outerwear nylon jackets are out of recycled polyester and all our graphic tee's are made of organic cotton. Our collection also includes fake wool materials in outstanding own designed patterns, soft corduroy and ethno inspired jacquards.
What are the trends in prints, graphic designs and patterns?
Crazy 80's and 90's inspired patterns/prints in knit and jersey are a main part in the collection. Ethno tapes and ethno pattern provide the perfect vintage look to sweats and knits.
Please name and describe your 3 highlight pieces and items that retailers should definitely order.
Koerte Fresh Jacket – cognac : It is a remake of our famous Koerte Jacket in a soft corduroy with slightly contrast color seams. It is slightly padded and the detachable hood is lined with warm teddy lining.
Gini Knit – black : Inspired by a truly Norwegian winter knit but interpreted in our own Iriedaily way, this sweater comes in a high quality cotton.
Wander Hoodie – ecru : Wander Hoodie is a mix of microfleece and denim look cotton. The half placket with real buttons adds a vintage look to this modern style.