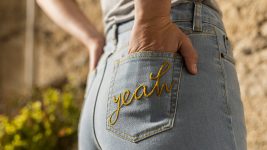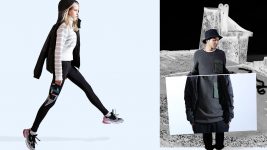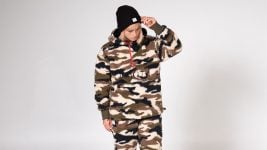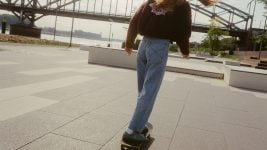 Women's Streetwear FW20/21
Women's apparel for cold weather season mixes on-trend styling with solid boardsports roots. Find all the latest looks for FW20/21 in our Retail Buyer's Guide on Women's Streetwear by Dirk Vogel.
A decade is ending, a new season is on the horizon, and apparel for girls who shred is in a good place. "The women's streetwear market in Europe is very inspirational right now as it blends fashion with sport and skate with a big feminine twist in between it all," said Eunjoo Kim, Brixton Women's Apparel Design Director. At German brand Wemoto, Head of Women's Design Julia Klein-Klute said: "After streetwear influences made their way up to the High Fashion houses and runways, European streetwear now generally will have to reposition, reset and reclaim the streets."
Here are the 7 Key Women's Streetwear Trends popping off in FW20/21:
The fit: Boxy tops, tight pants
Much like in men's streetwear, it's all about nailing that on-trend silhouette next season. Trousers are fitted with a trend towards high-waist fits, exemplified in Brixton's Victory trouser pant and Wemoto's Nelli high-waist pants. Tops are getting longer and boxier with a tendency towards drop-shoulder, low armhole fits. Nikita's Hazel Po sleeveless vest makes its mark in hyper-soft high pile fleece and hand warmer pockets, while IrieDaily pushes the Gini Knit Norwegian winter sweater and WAWWA updates the Jonah Rugby sweatshirt in organic cotton and rust colour.
Workwear gets busy
"Workwear and utilitarian looks are prominent for AW20," said Ella, WAWWA Womenswear Designer, pointing to the brand's organic ripstop boiler suit and trousers. Across the board, workwear's rugged aesthetic informs colour palettes, cuts, and material choices; the latter leaning towards resilient fabrics. Category leaders Dickies are rolling out Tartan material in core silhouettes as part of the global Urban Utility campaign, while implementing high-visibility accents like reflective panels and neon stripes in key pieces.
Keep warm in style
Women are facing harsh weather in style, for instance in Wemoto's Ingrid seersucker puffer jacket and Flask parka. Nikita is keeping women toasty in the high pile fleece Bushwhack jacket, available in a popping camouflage colourway. IrieDaily braves the elements in the Wander Jacket from recycled nylon and the comfy Hopi Fleece. Forvert's Martin Hautzel is big on "functional materials especially for winter jackets and accessories." Bleed Organic Clothing unveils the Sympatex Active Coat and PowerAir Polartec coat with a 3D-structure. At Protest, Ingrid Kalmar, Head of Menswear Design, is stoked on their new, "gorgeous velvet that has 10K water resistance and 10g breathability."
Colour explosion
Black continues to trend for that sophisticated overall look, but women also enjoy plenty of colour choices next season. WAWWA is inspired by natural colours of the tundra, including oat, sage, rust, and petrol blue. Julia at Wemoto embraces a "neutral palette, plus colours of contrast and highlights, like Red and Stone Blue with Ochre and Olive shades blending in." According to Lena Hoffmann, Women's Designer at Bleed, "deep browns find their way into boardsportx again after grey and black was very present in the last seasons."
Loud patterns
Booya! Patterns turn up the volume next season. Eunjoo Kim at Brixton predicts: "Plaid, plaid, and more plaid," and also sees houndstooth making an impact. Prints also figure prominently in FW20/21, including Nikita's Madrona One Piece suit as part of the 20th anniversary capsule, as well as their Smore Jogger in head-to-toe camo. Bleed makes a statement with the 'Act now' knitted jumper, while Ines Schwitzky, Category Manager Women's at Berlin-based IrieDaily is banking on "crazy '80s and '90s inspired patterns prints in knit and jersey," plus "ethno tapes and ethno patterns for the perfect vintage look." Protest comes in strong with, "printed fleeces with patterns like leopard skin, stripes, tie-dye and the statement 'P' print."
Casual, light jeans
Jeans are trending towards relaxed fits and light washes next season. WAWWA is, "introducing a new recycled denim range for AW20." The recycled denim is produced in Italy from recycled materials and features in jackets and pants replete with Corozo nut buttons and recycled YKK zips. Brixton nails the colourway of the season with "coloured bull denim has a great enzyme stone wash on it that makes it feel so soft and really breaks down the fabric to look vintage."
Sustainable Threads
According to Julia at Wemoto, "recycling, fair-fashion, sustainability and eco-friendliness will become even more important and hopefully unavoidable for everyone in the industry." Organic cotton is becoming the norm, for instance now a staple in IrieDaily's graphic tees. Artificial wool is trending, while Bleed stays committed to never using animal-based materials. Nikita first introduced blueign approved recycled theremore eco down in winter jackets three years ago and has expanded eco fabrics into streetwear collections. WAWWA implements recycled materials throughout the value chain and supports social outreach in the 1+1 Collection, with over 3000 hats donated to people in need since 2014. On that note, clothing with a clean conscience is more than a trend in women's streetwear, but here to stay as we welcome the next decade.