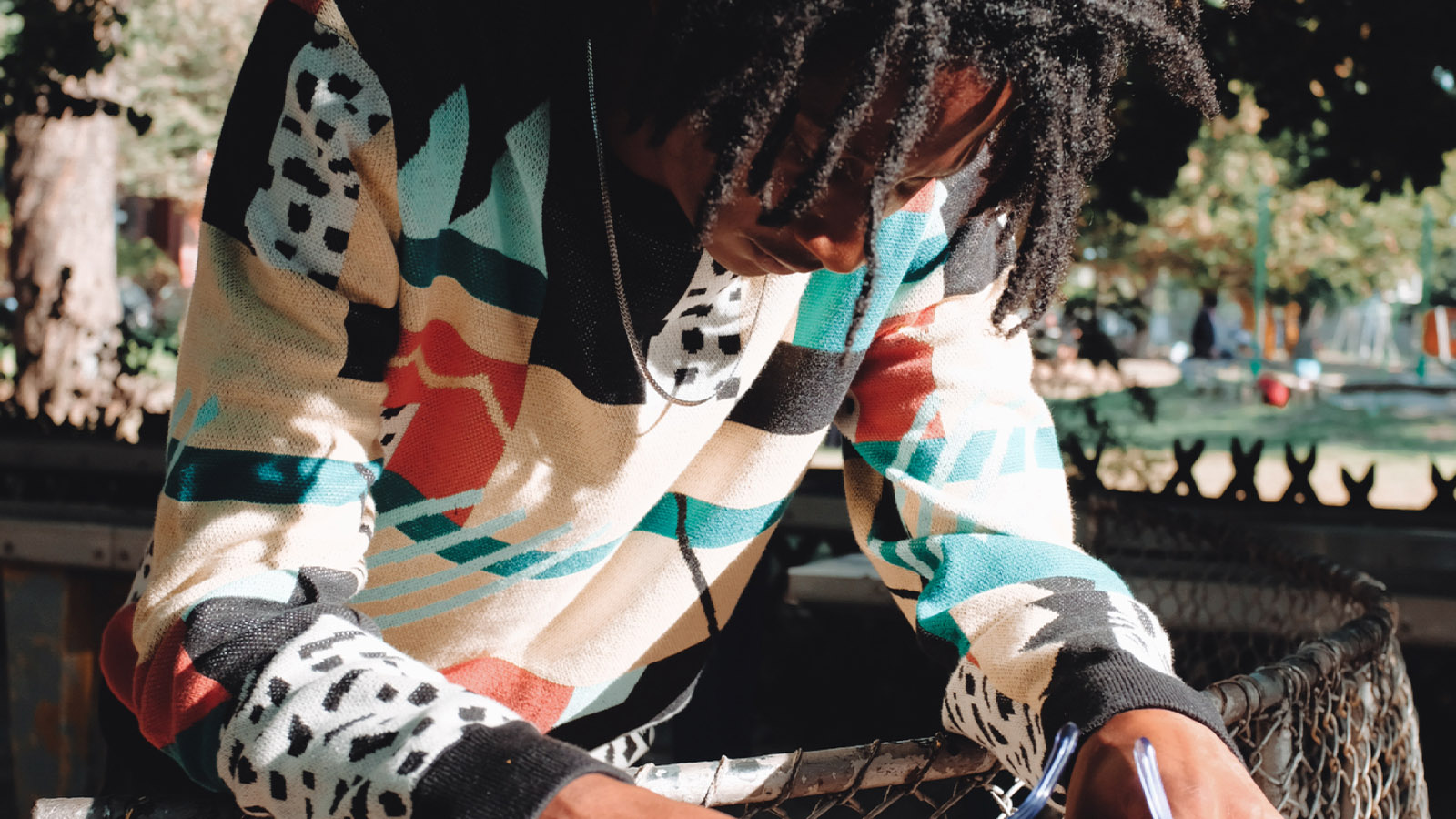 IRIEDAILY SS21 Men's Streetwear Preview
Retail Buyers Guide: Men's Streetwear SS21
Brand: Iriedaily
Interviewee: Denise Graff, Brand Marketing Manager
MARKET
What are the effects of COVID-19 and how are you responding as a brand?
We have been relatively lucky so far and have made it through the first half of 2020 without any major problems. Of course, the turnover is declining a bit but due to the long relationships with our suppliers and customers these problems are manageable. We hope that there will not be a second lockdown and that we will be able to get through these special times.
Digitalization is of course a big keyword! E.g: For the current pre-order season we have created all possibilities to have online showroom appointments.
The advantage of IRIEDAILY is certainly that we, as an owner-managed brand, have short communication channels and can therefore act quickly. In addition, we very quickly entered into direct communication with our suppliers and dealers in order to jointly overcome individual problems on both sides.
How has Covid affected your SS21 sell in plans in terms of delays/range cancellations and carry over etc?
The number of pieces of the autumn/winter collection 2020 had already been dispatched to our producers before the lockdown and the orders had been placed. In responsibility towards our producers, the issue of cancellation of Autumn/Winter 2020 styles was not an option.
For the Spring/Summer 2021 collection we were confronted with the challenge of how to create this collection and how many new styles to include. We decided not to add all new styles to the collection and integrated some carry overs from Spring/Summer 2020 into the range plan of 2021. The idea behind this was that due to the lockdown unsold Spring/Summer 2020 styles should not go on sale immediately but could be presented still as new styles in the next season. A little try to give styles a longer lifetime value.
MARKETING
What is your collection theme and which stories are you telling to get customers stoked on streetwear with a boardsports flavor?
The collection theme is called "IRIE by Nature".
In addition to our current styling trends such as Urban Nomad and Modern Vintage, the IRIEDAILY Spring/Summer 2021 collection focuses primarily on sustainability. Therefore, the communication and marketing activities focus on this topic!
Color Range
The color range concentrates mainly on muted natural tones. Subdued colour versions e.g. of Toscana Red, subtle Lemonade, Olivegrey, Beryl, Pistachio, Sky Blue or also Apricot. These colours are mainly assigned to the trend "Urban Nomad" and our Berlin Basics program (IRIEDAILYs All Time Classics). Besides the natural colours the so-called Miami pastel colours have a complementary role in the Spring/Summer 2021 collection!
 Patterns & Prints
The trends of the Spring/Summer 2021 collection are focused on two main themes: "Urban Nomad" and "Modern Vintage".
Urban Nomad is the urban transformation of outdoor looks. Nature, adventure and wanderlust meet modern city life. The IRIEDAILY Urban Nomad styles are made for every summer adventure of your choice! Characteristic materials are organic cotton, hemp, cork, recycled polyester, recycled nylon and various types of jacquard materials, which can now also be made from organic cotton.
Ethno patterns, earth tones paired with light summer colours complete the styles! To complete the "outdoor look", wind – and water repellent jackets, fleece jackets and light, comfortable trousers are of course included!
Modern Vintage is a homage to the most famous looks and patterns of the 60s, 70s, 80s and 90s. The core look of this trend – for women and men – are colourful patterned shirts, sweaters with fancy patterns and light blouses with coloured block inserts! This time a time travel especially to the 80s and 90s. Miami Vice meets crazy knitting patterns of the 80s.
STYLE/MATERIALS
How are fits evolving in tops, bottoms, outerwear?
As we are in the streetwear segment, the basis of the cuts is always rather casual & loose. Of course, there have been trends in the past that were more oriented towards slim fit cuts. But since a few seasons the Streetwear & HipHop Revival has brought back the casual cuts in general.
What are you doing with materials, colours and textures?
The continuous pursuit of our goal to have IRIEDAILY products produced more and more from sustainable materials is already producing successful results. The use of organic cotton and recycled materials has been extended to almost all areas of the collection and conventional materials are now the exception rather than the rule.
For example, IRIEDAILY uses recycled polyester from waste products of the textile industry as well as from old clothes. This has the advantage that the quality is much better and this material can be recycled again and again in the textile industry. The so-called cradle-to-cradle principle!
In addition, more sustainable materials are used such as LENZING™ ECOVERO™ viscose, hemp, recycled nylon and cork.
What are the trends in prints, graphic designs and patterns?
For graphic designs it's more about content – keyword: socio-political statements on T-Shirts but without this lecturing High School teacher attitude 😉
BEST SELLERS
Please name and describe your 3 highlight pieces and items that retailers should definitely order
Resulaner Jacket in reflective grey – A must have for every cyclist:
Made of recycled polyester, wind & water repellent – Most important feature: reflecting fabric in the upper part of the jacket r repellent.
Vintachi Hood Jacket – Must have for Urband Nomads:
A light Cotton Shell Jacket with an Ethno pattern developed by IRIEDAILY – Made of 100% cotton (organic cotton), 100% Nylon (recycled nylon) and 100% polyester (recycled polyester) and vegan!
Jeremy Hemp Pant:
Made of 55% hemp, 45% organic cotton