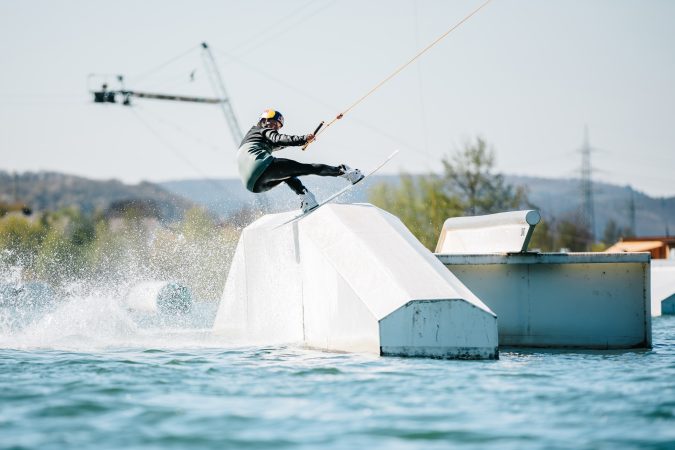 Jet Pilot 2023 Impact Vests Preview
Retail Buyers Guide: Impact Vests 2023 Retail Buyer's Guide
Brand: Jet Pilot
Interviewee: Dallas Morgan, Athlete & Sponsorship Manager
What are the main trends in the market for impact vests and how are you addressing them?
From the beginning, safety has been number one on our agenda and something we're not willing to compromise. We also know the crew wearing Jetpilot impact vests want to look stylish doing so. Fit, functionality and durability are key and plays a huge part in ensuring all of our impact vest designs are top quality, and designed for purpose.
Which market segments are you noticing the most growth in and why?
There has been a definite spike in the number of PWC outdoor adventurers and an evolution of board sports such as wake surfing and foiling in recent years. That's why we've developed a range of of water gear to complement the vests we're known for, including a huge range of UV50+ protection gear, johns, tour coats and more. And it works well for crossover gear. Whether it's rashies or tour coats as you're warming up; or filming at the cable park; or a vest that functions more than just a buoyancy aid and can be used foiling as much as throwing down the most tweaked out tricks, there's a range of functional gear available to suit.
Tells us about your new vests styles & designs?
We have focused on sleek style lines, functionality and comfort. The product mix has some nice colour variations with unique stitch patterns and stylised patches. They feature 360 stretch neoprene for comfort and bevelled edge buoyancy foam for a great anatomical fit and protection.
What trends are you seeing in terms of fit, feel and protection?
The performance look and function of more segmented vest designs continue to sell well as they offer increased flexibility and comfort. We understand by doing so means adding foam elsewhere to ensure minimum buoyancy newtons are achieved and we ensure our vests retain these minimum standards even under force as the vest compresses when in use in water.
What (new) technology or materials are using in your crash jackets to give you a unique selling point?
Meeting and exceeding CGA, ISO and AU Standards are a given with all Jetpilot Vests. What sets us apart is the depth of product that is built for purpose; whether at a cable park, or wakeboarding behind a boat. We understand the need to adjust fits for different vest models that are "typically" used by boat wakeboarders vs cable ski wakeboarders as much as the type of neoprene or the soon to be released, environmentally friendly material, Ecoprene, that's being implemented across our range of 2024 vests for both world champion performance vs more entry level designs.
How do your team riders influence your soft good offering? Do they have signature soft goods, do they help with design, do you suggest ideas to you, etc?
Our wakeboarding team riders include world champions in boat & cable. Many have been with the Jetpilot family for years and have influenced their own Jetpilot Signature Series Vests as test pilots, design inspiration as much as part of the story-telling of the person behind the vest. Felix Georgii is an example of this being an amazing wakeboarder who draws heavy influence from snowboarding where he could also be a professional rider. He has had a number of vest designs inspired by his own choices in colour, material and design.
Best Sellers
Felix Georgii Signature Series X1 Neo Vest
• 100% 360 stretch neoprene
• Anatomical fit
• Custom External Quilt Stitching
• Freelite CE approved bevelled edge buoyancy foam
Rival Reversible F/E Neo Vest
• 100% Flex Lite Ultra Neoprene
• Reverse Stitched Seams
• Reversible Design
• Freelite CE Approved Bevelled Edge Buoyancy Foam
• Anatomical Fit
Allure Ladies Neo Vest
• CE Approved
• 100% Flex Lite Ultra Neoprene
• Freelite CE Approved Bevelled Edge Buoyancy Foam
• Anatomical Fit