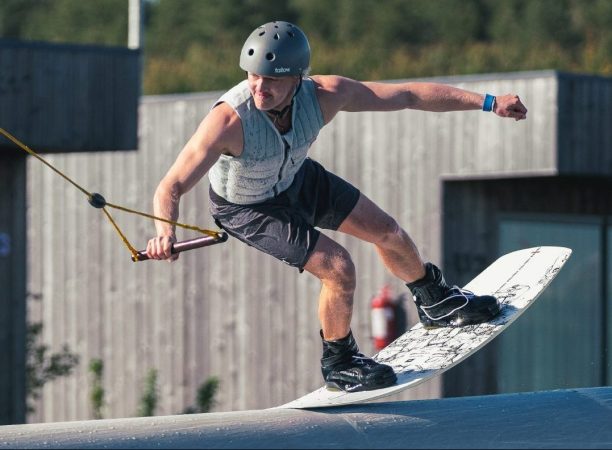 Follow 2023 Impact Vests Preview
Retail Buyers Guide: Impact Vests 2023 Retail Buyer's Guide
Brand: Follow
Interviewee: Steve Anderson, Founder
What are the main trends in the market for impact vests and how are you addressing them?
Our customers are increasingly looking to be unique on the water. Follow always stays ahead of the trends with unique designs and a wide range of fits to suit every rider out there. Sustainability is also really important for our customers and with our Project One range we are trying to be better humans for the planet.

Which market segments are you noticing the most growth in and why?
We're focused on connecting with the lifestyle of the watersports market globally. Whether wakesurfing or foiling, riding the local cable or even ripping turns on a slalom ski consumers want to be wearing Follow. The fits and designs in our new impact vest range are for everyone in our sport.
Tells us about your new vests styles & designs?
This season we simplified our fits to make it easier to find the perfect Follow vest. There are two male fits and one female fit instead of the all different ones we had previously. For Men, Relaxed fit is our most popular which gives a comfortable all round fit with more room in the waist while the Tapered fit is tighter in the waist and suits riders who want that snug feel. Our Ladies Tailored Fit has been refined and perfected for so long now that we don't need more than one. Once girls try on a Follow jacket they don't ever need to try
anything else on.
What trends are you seeing in terms of fit, feel and protection?
Customers haven't changed that much. They want a vest that stays comfortable all day long with a range that is versatile for all the crazy shit we do on the water. It's always been our focus.
What (new) technology or materials are using in your crash jackets to give you a unique selling point?
As always our neoprene is second to none in stretch and comfort. We use a few different types to give that extra edge in design. Securaprene has extra durability and gives the vest a textured feel and we've brought back the Cord neo in the employee of the month and cord vests. Our biggest development is Project One which produces a sustainable neoprene that has all the stretch and comfort of any other Follow vest.
How do your team riders influence your soft good offering?
Do they have signature soft goods, do they help with design, do you suggest ideas to you, etc?
Our philosophy at Follow has always been the same; if our team doesn't want to wear it, why would anyone else? Our team is essential to our design process and we work with them on fit, materials and colors. This season check out Joe Battleday's Employee of the month, Pedro's DOCA and Sam Brown's Unity to name a few.
Best Sellers
DOCA
Welcome to the world of Pedro Caldas. Welcome to the DOCA. Truly unique
enough to match his riding, this is our new staple pro vest. Nothing spared. A
completed combination of function, performance, and detail.
Employee Of The Month
We'd like to make a special mention of the tireless effort that this employee puts in day after day. That's right, we're talking about you.
Unity
Where do we go from here, Sam Brown? This kids explosive riding sees him rocketing up the charts, complimented by this sublimated beauty, he's on mosts 'must watch' list.