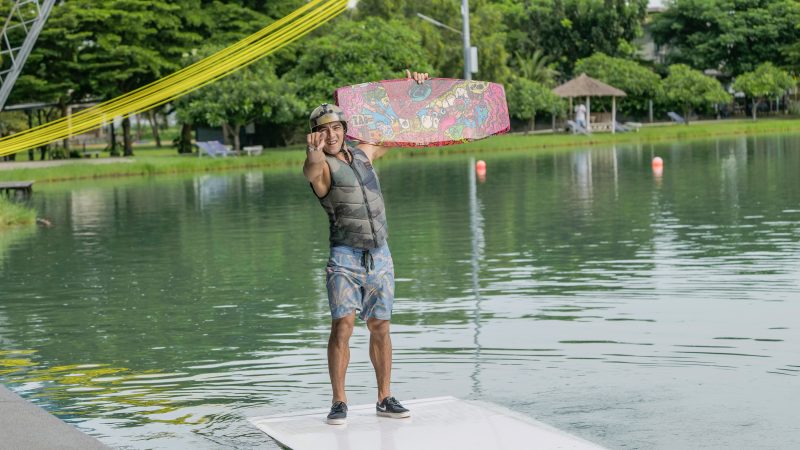 Liquid Force 2023 Impact Vests Preview
Retail Buyers Guide: Impact Vests 2023 Retail Buyer's Guide
Brand: Liquid Force
Interviewee: Wade Motawi, Director of Product Development
What are the main trends in the market for impact vests and how are you addressing them?
We see cable riders continue to push the limits of human performance. Our Athletes and customers require impact protection and maximum range of motion. These aspects can be difficult to create in one vest but Liquid Force has pioneered Flex Architecture, Poly Armor and Seam less unibody designs to achieve this goal. Our advanced design for the Spector Comp vest can be found in the Museum of Modern Plastics in the UK. How awesome is that!
Which market segments are you noticing the most growth in and why?
Cable and Boating markets continue to be strong But Foiling is the growth market for 2023. We see our customers learning to foil behind the boat, with hand wings and ocean surf foiling. The same features that make Liquid Force Vests excellent for the cable, Impact protection, Poly Armour and maximum flex help serve foil riders.
Tells us about your new vests styles & designs?
For 2023 We have made incremental updates to the entire Liquid Force product line. The models our customers know and love, Squad, Flex, Ghost and Spector have all be updated with new patterns and material tweaks. We have tuned the patterns of the Ghost, Squad and Spector to improve the close fitting, sleeker style. The Flex has been tweaked to make the comfort more accommodating to riders of all shapes and sizes.
What trends are you seeing in terms of fit, feel and protection?
For fitting we have two trends that we are following. #1 Trend is for sleeker closer fitting vests, The Liquid Force Ghost set the bar high in this category. We followed up with the squad vest adding more impact foam. #2 We want to make sure that everyone can get out on to the water, Tall, short, skinny or solid. The Flex vest is our product to make sure we have a vest that fits a wide range of body types comfortably.
What (new) technology or materials are using in your crash jackets to give you a unique selling point?
We are always pushing the limits on materials, in 2023 we are using a new 4 -ways stretch Neoprene. Our challenge with this new 4-Way neoprene is to improve the rebound stretch to keep the vest close to your skin. I think we nailed it.
How do your team riders influence your soft good offering? Do they have signature soft goods, do they help with design, do you suggest ideas to you, etc?
Liquid Force has some of the best wake, wakesurf and foiling athletes on the water, They challenge us every year with new moves and the new requirements these create. Daniel Grant leads the charge, I know if we can keeps an athlete like him safe and satisfied with our vests, our customers will be good to go no matter that they get into.