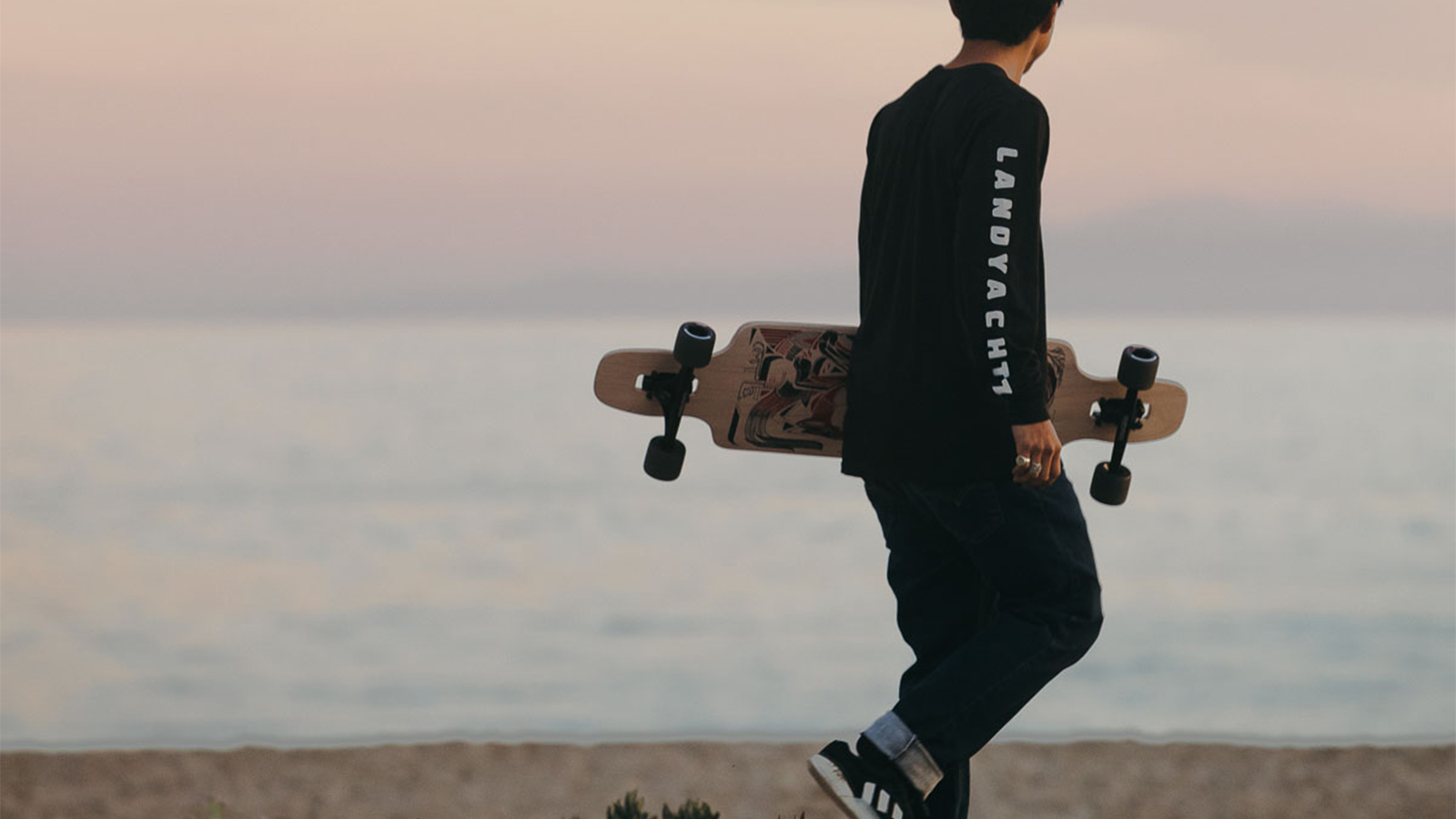 Landyachtz 2020 Longboard Preview
Retail Buyers Guide: Longboards 2020
Brand: Landyachtz Longboards
Interviewee: David Price, International Accounts Manager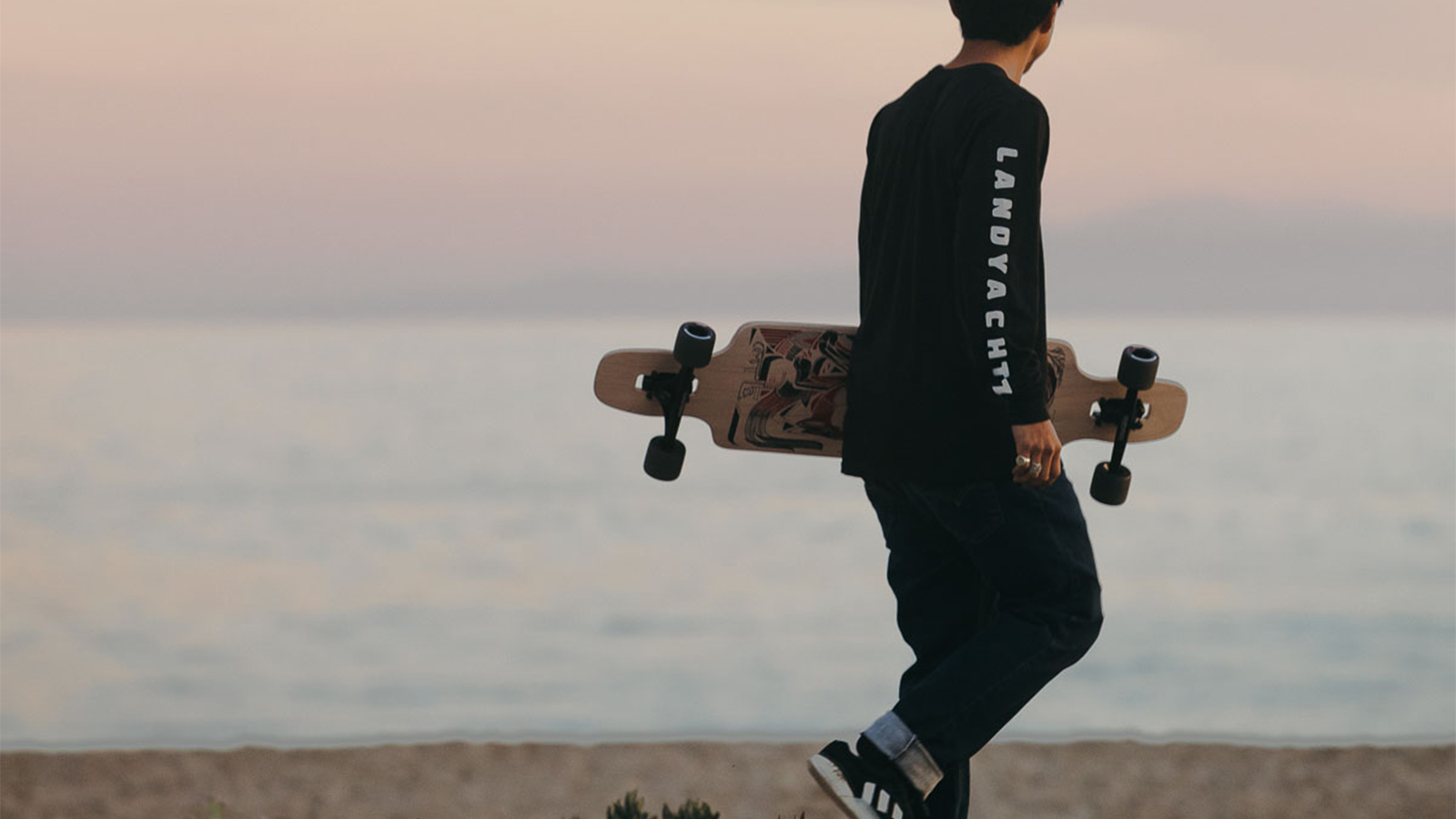 What is the current state of the European longboard market, also compared to the US?
We started off Q1 of 2020 in a good position. Prebooks with European accounts were up 15% on average. Obviously, the world has changed dramatically and most of Europe is on lockdown right now. It is impossible to say how long the Covid-19 situation will last and how well markets will rebound afterwards. With kids being out of school and parents trying to find ways to keep them busy in their house or neighborhood, online skateboard sales are up in Europe. The situation in the USA is similar.
What is your collection theme and which stories are important for 2021?
Landyachtz focuses on diverse shapes and art for our boards. That being said we like lots of color and try to keep our graphics light and fun. 2021 is too far away and the current geopolitical situation and the economy are changing so quickly, we are currently focusing on 1-2 months out.
What general trends are you noticing in terms of shapes and board sizes?
"Mini-Cruisers" are gaining in popularity and continue to be our best sellers. I would define "mini-cruiser" as under 32" in length, 8" or narrower with narrow trucks and smaller (<65mm). We added new shapes, Dinghy Coffin and Dinghy Blunt. They are some of our most popular models out of the gate for spring 2020.
What are your main materials for 2021? Any sustainable stories?
We will continue our one board, one tree program. As of right now as the Covid-19 situation grows in North America, we are focusing on maintaining our operations so we can ride out the storm.
Which technical features are you the proudest of?
We are about to release some pretty cool new precision 120mm race trucks and dual durometer race wheels. Over a year of R&D went into these products with our top team riders working hand in hand with our in-house engineers.
Which wheels, trucks and accessories do retailers need to keep on their radar next season?
Dual duro race wheels, called the Cheetahs. These have been developed over a few years of testing.
Bear gen 6 sizes and angles. Lighter and stronger than our gen 5 trucks and available in 3 hanger widths and 3 baseplate angles to fully customize and tune your board.
Precision Grizzly race trucks. 120mm wide, front and rear specific. Designed for maximum grip and maneuverability on the most demanding race tracks across the world.
Are you expecting a boost in popularity from the 2020 Tokyo Olympics?
Well, since the Games have officially been postponed to 2021 and over half the world's population is in some form of lockdown, it is hard to say. But, in the past year, I have seen a massive growth in government funding from a variety of countries into skatepark building, skateboard based after school programs and training programs. So, I would say yes, skateboarding in the Olympics equals more government money into skateboarding, which will increase its popularity.
Best Sellers
Please name your 3 highlight pieces and items that retailers should definitely order.
Dinghy FG Watercolor
Drop Hammer Walnut
Dinghy Blunt