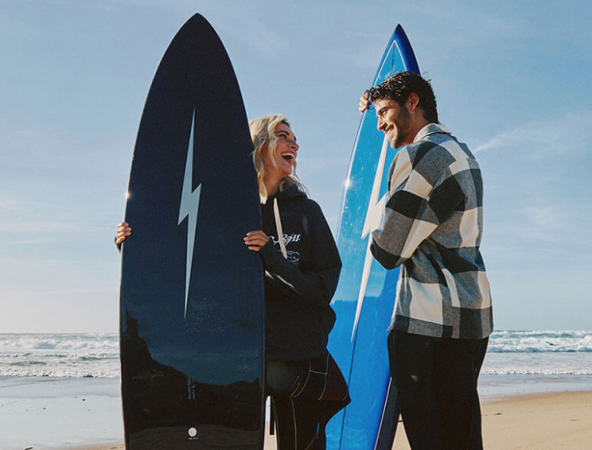 Lightning Bolt S/S 2023 Mens Surf Apparel Preview
Retail Buyers Guide: Men's Surf Apparel S/S 2023 Retail Buyer's Guide
Brand: Lightning Bolt
Interviewee: Sofia Dias, Brand Manager
In anticipation of the 2023 summer season, what is your assessment of the current SS22 market? 
After the challenges imposed by the pandemic, this was the year in which the world was surprised by the drama of a war in Europe and all its terrible consequences. Obviously, there are impacts in all areas and in consumption. It is increasingly important to be able to react on a day-to-day basis and adaptive to new circumstances and market demands.
Massive chain stores such as Zara and IKEA are betting on the surfing lifestyle. Is this good news for the endemic Surf Apparel players or are they losing their edge? 
The fact that other brands are betting on surfing reinforces how this is a healthy lifestyle, capable of maintaining physical and mental balance, in a perfect connection between human beings and nature. The more people discover it, the more balanced and healthier the world will be. So, it could only be good news.
Of course, in economic terms, it brings its challenges in an already demanding year, but endemic brands will always know their differentiating value and how to stand out.
Can you please sum up your collection stories for SS23? 
In the search to understand our origins and to explain nature and the complexity of all matter, we looked at the classical elements of water, earth, air and fire. The four interdependent elements believed to be essential to life. If we go back to Lightning Bolt's origins and all its life, we immediately find water. Lightning Bolt was born at sea, in the water. Water is one of the four elements that is both within us and found in nature. Water is an element that is present in all dimensions of our life and that it deeply influences it. Water embodies gracefulness, fluidity, flexibility, movement, agility and is constantly adaptable.Our 2023 summer season collection is divided into two stories.
THE NATURAL ELEMENTS COLLECTION
Which is precisely inspired by the idea of versatility and by the four classic elements, in a harmonious dynamism between the past, the present and the future, "The wave is just like life, if you don't move with life, life passes you by!" (Gerry Lopez) Focusing particularly on the mens collection, the main storyline reflects this concept of community and harmonious coexistence. We are all part of a group of friends with different personalities and aesthetics. Still and despite the differences, we create bonds of friendship that can last a lifetime. It is in the balance between difference that the fullest existence resides. Differences do not divide. They merge with the same objective. Just like in surfing, where different styles coexist to enjoy nature with all its splendour. The mens collection reflects this concept of community and harmonious coexistence.
SUMMER CAPSULE – THE SURFER'S SOUL 
Inspired by the unique feeling that surfing provides us and to celebrate the surf lifestyle, Lightning Bolt reinterpreted and reprinted them into The Surfer's Soul capsule some of its most distinctive prints. Amongst the origins and history of Lightning Bolt, the surf and waves, four artworks were elected, reproduced and redesigned into a vintage modern design and aesthetics, with sustainable production. The capsule plays with illustrations from the late '70s, cartoons and graphic designs from the '90s onto t-shirts. Our hoodie was created using eco-friendly organic cotton as our raw materials. As part of the manufacturing processes we opted for digital printing to incorporate the different elements of a  surfer's life coming together. We drew influences from previous championships, the Groms, favourite surf spots, the surfboards, the fins, mantras, references and teachings from the greatest surf icons.
What prints and colours will be key? 
The Natural Elements Collection rescues colours from nature, profoundly inspired by its elements. Navy, tempest, seagrass, double cream, brindle and old rose make up a light, balanced and pleasant colour palette. Natural tones that make us feel serene and work like a fresh sea breeze. We have chosen water based printing techniques to a show sustainable respectful relationship with nature.The prints, inspired by the origins of Lightning Bolt stemmed from the surf and waves, emulating the appearance with vibrant colour contrasts and innovative details. By doing this it gave the garments a retro contemporary touch.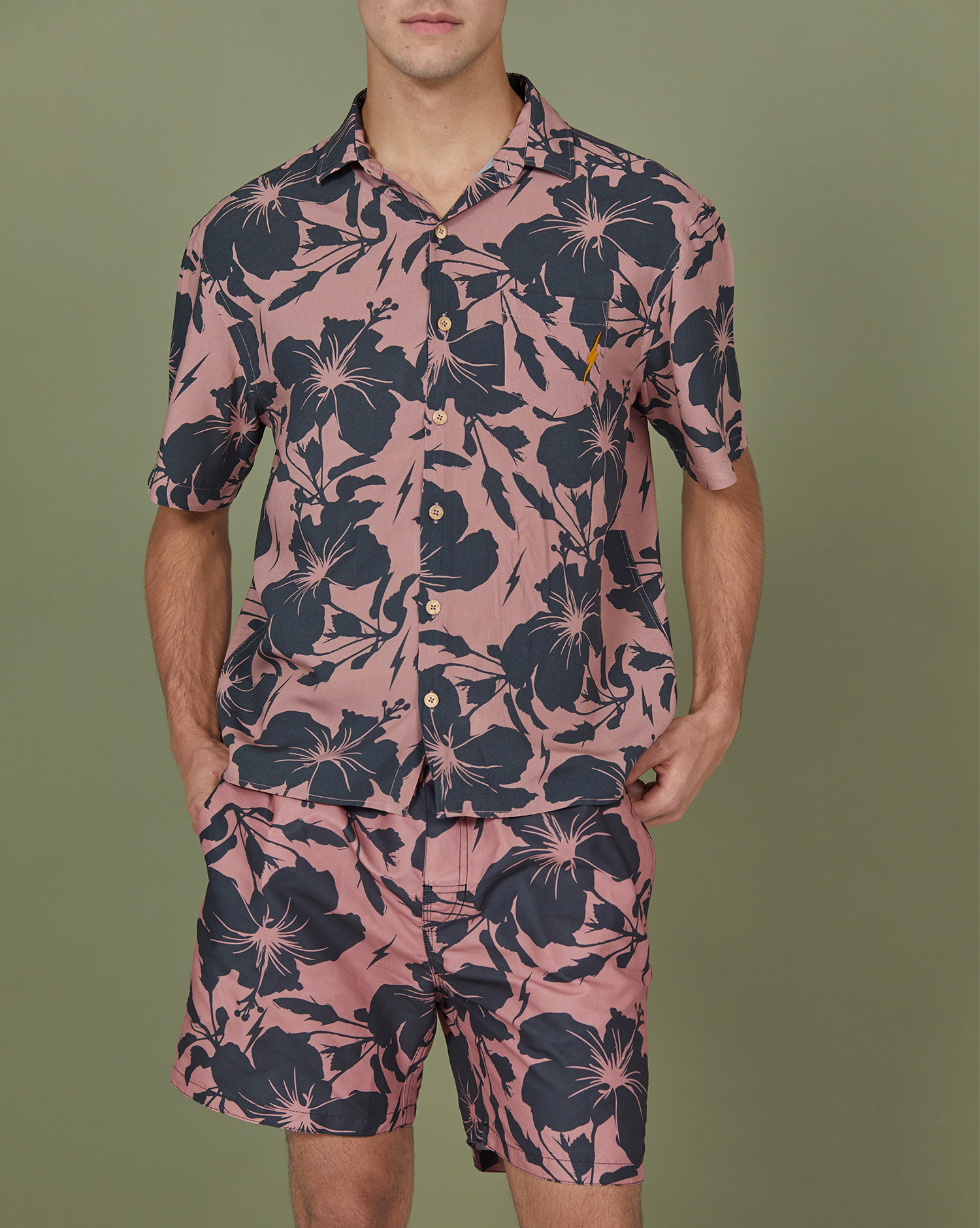 There is a significant revival of natural fabrics blended with synthetic material for their performance specifications. Do you fit in that trend? 
The fabrics used throughout the collection are lighter. We wanted to create a feeling of wearing air by using natural fibres. By using  organic cotton and linen, it created the perfect link to the earth element. Additionally within this collection we have a number of viscose shirts another plant-based fibre to continue with our commitment to remain sustainable. Using viscose allows us to produce comfortably airy light fabrics.
The consumers now want the sustainability to extend beyond the production itself through ethic and environmental campaigns. What is your answer for SS23? 
We continue to use privilege production methods and raw materials that promote sustainability. Upcycling and reuse are concepts are always present in our collections. When planning productions, we always analyse the fabrics and remnants we have in stock to avoid waste to reduce new orders of raw materials. Additionally, focusing particularly on the summer season 2023, we will work with natural fibres such as organic cotton and linen. To avoid using polyester, our other sustainable go to natural fibre material is viscose. In the printing processes we use the privilege digital technique using water-based inks as these are more ecological options. Following our sustainability ethos, the plastic used to pack our garments is made from recycled materials. Our cardboard boxes, are completely recyclable which are closed with paper glue tape. Our sustainability ethos extends as far as our hang tags which are made of recycled paper and our surfboards, are "Gold Level" certified Ecoboards which have a 70% lower environmental impact in every board produced with an impressive 45% reduction on resin consumption and waste. Our surfboards have the same technical performance as any other board boasting a reduced environmental and toxic impact by using more sustainable materials during the manufacturing processes. Our ecological surfboards and products are the stars on the summer season 2023 campaign.
Shirts 
In this collection, shirts are made of natural fibres such as 100% Linen and Organic Cotton. Besides this, you will find comfortably light shirts in viscose, a plant-based fibre, and therefore a more sustainable option.
Linen shorts and trousers 
Basic casual linen shorts and trousers with an elasticated waistband, designed for a regular fit. Ideal for summer and a sustainable option!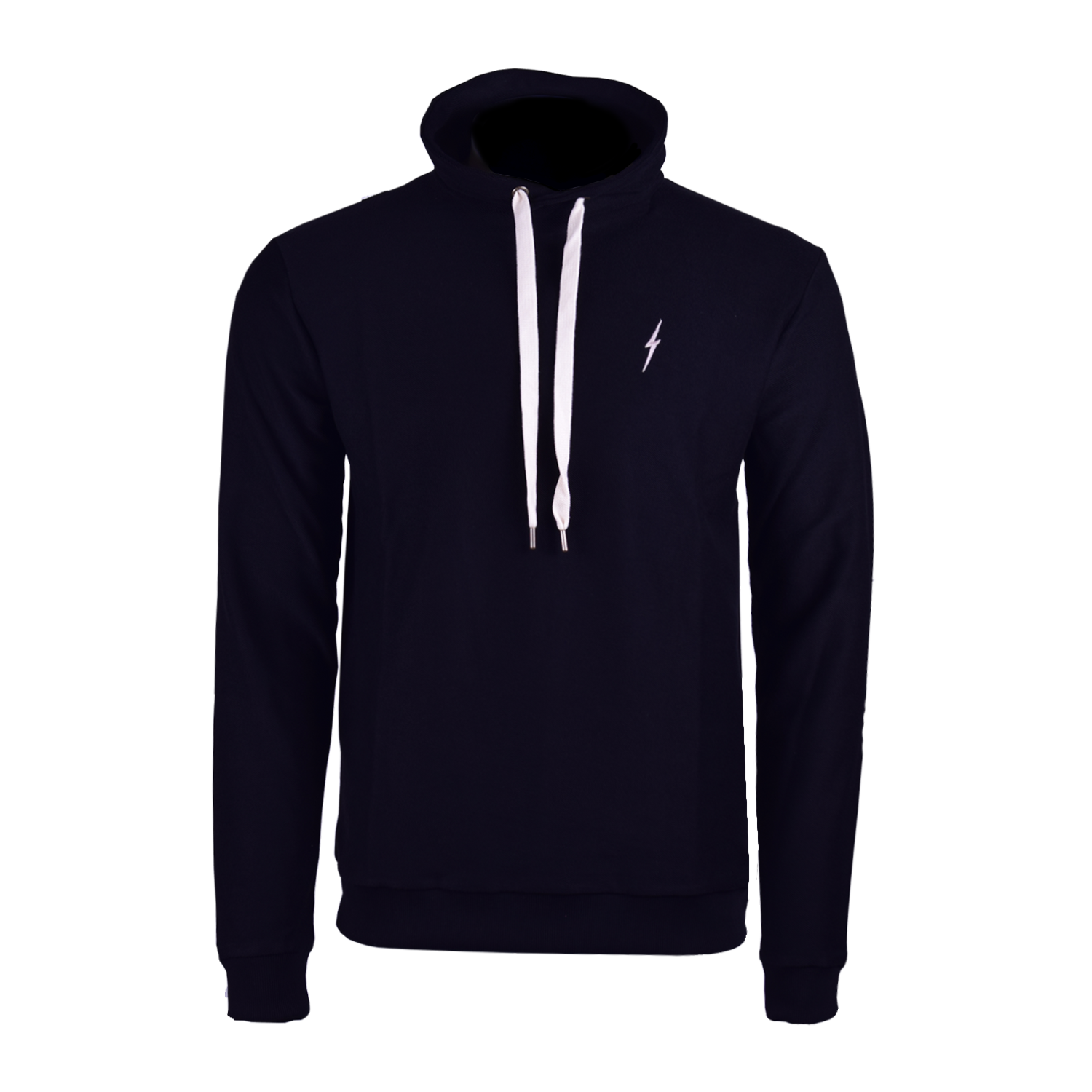 Surf Road Sweatshirt and Shorts 
Our high collar sweatshirt and shorts come in high quality jacquard fleece. Jacquard prints allow pattens and textures to be weaved into the fabric instead of layering dyes and patterns to create a similar effect. Being made of 100% cotton, these shorts and sweatshirts are comfortable, breathable, durable and soft. Perfect for the summer time.