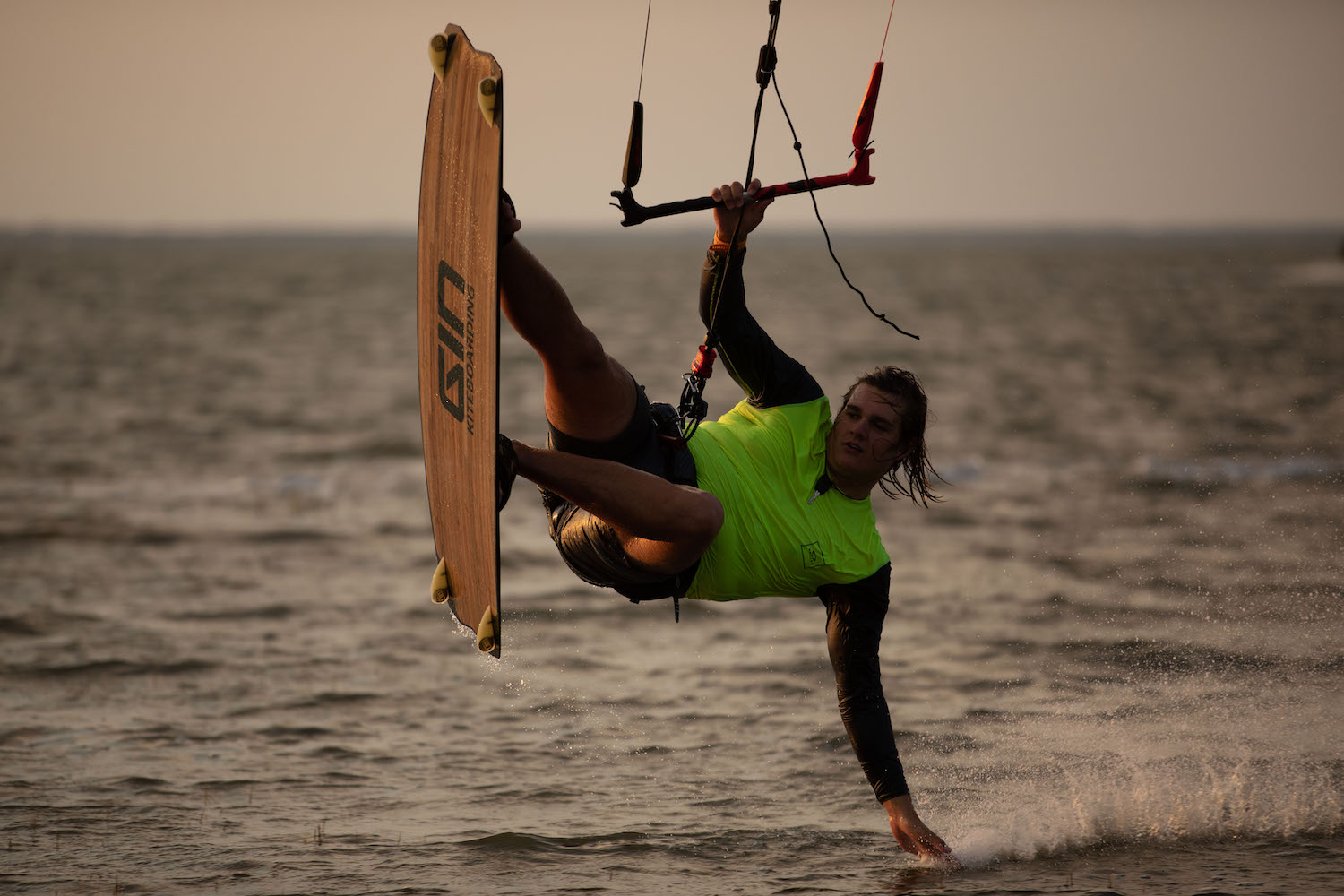 Gin Kiteboarding 2023 Kiteboarding S/S Preview
Retail Buyers Guide: Kiteboarding S/S 2023 Retail Buyer's Guide
Brand: GIN Kites
Interviewee: Tiana Laporte – Gin Kiteboarding – Digital Communication Manager
What kiteboarding discipline has grown the most so far in 2022 and why?
Definitely foiling. Especially during the summer when riders like to enjoy a sunny, warm beach or lake with their kite or wing equipment. With foils and ram air kites, they can start riding at 6 knots, so it's perfect for summer breezes.
What do you believe will be the main trends for 2023 in kiteboarding?
A new playground has opened up with the arrival of foiling at the Olympic Games. Every time there are more and more riders willing to race on those crazy start lines with more than 40 riders. The Boom V2 is the racing weapon of choice for high level athletes.
In what discipline do you expect the biggest growth in 2023 and why?
In continuity with the trend, we expect foiling to keep growing. One of the kites to be presented at the Olympics in 2024 will be Gin Kiteboarding's Boom V2. Athletes from around the world will compete in 2023 to qualify their nations for the Olympics. On the water, we can already see more and more riders from all over the world trying to qualify for the Olympics in 2024.
Boom V2s are back to performance, and many athletes are interested in adding one to their kite quiver. Unfortunately, our race kite production had some issues in the stitching process, so we were unable to sell it. The problem has been fixed, and our Boom V2 is back to performing at the top of its game. In fact, we received many requests for our Boom v2 15m2, where our top athletes showed what they could do with it.
But overall, we expect the biggest growth on the wing market. Therefore, we are bringing two new wings to the market this year. Among our wings, the Delta, is an easy-to-use product that will allow you to learn this new discipline and then, once the learning curve is over, it will help you progress and maximize your water time.
The other wing will be devoted to riders searching for perfection. If you want to compete, race, or start feeling the rush of speed, the Alpha Wing will be the perfect choice for you.
Which of your Kites are selling well in 2022 and why?
Several customers have been waiting for the new Marabou 2. In fact, our first Marabou was released in 2019. Then, in 2020, Hans Bollinger joined our team and started working more on this revolutionary hybrid kite. The kite's construction combines a single surface with a closed-cell structure, making it a hybrid kite. Its key features are its small size, versatility and power that can be used on twintips, foils and surfboards. You can feel its stability and reliability during your ride.
What are your new kite designs for 2023?
The Shaman, our kite designed to enjoy snow adventures, is already being upgraded by our designers. For those who didn't know, the Shaman 3 is perfect for cruising on skis or snowboard because of its lightness, safety, and stability. For riders of all levels, the Shaman is the all-in-one kite. We expect the Shaman 4 to be out just in time for the winter.
What materials are you using in your 2023 kites?
For the ram air kites, Gin Kiteboarding is working closely with the paragliding industry. Our multi-experienced tube kite designer is also constantly on the look for high-quality materials, based on his knowledge in sails, kites and paragliders. It is our constant goal to search for the best manufacturing process as well as the most unique design that represents our brands.
What is new in your kite construction for 2023? Have you implemented any new technologies?
New fabrics are currently being tested to lighten the leading edges and the inflatable battens on prototypes. We have huge improvements in mind for 2023/2024 in terms of weight, technology, and construction.
Which of your boards are selling well in 2022 and why?
Without a doubt, the Geek 4. Functionality and efficiency were key considerations when designing this board. You might even want to hang it in your living room because of its outstanding design!  A Swiss product meticulously crafted in the Swiss Alps, is the key features to this piece of art.
The Geek's construction features a fine-grained, warp-resistant Paulownia core that offers a smooth and tolerant ride. The board's flex gives precise control and is extremely comfortable in the chop or when landing jumps.
The soft pads used on the Geek 4 make it feel like wearing slippers!
Are there any trends in terms of board design and construction that the entire industry seems to be progressing towards?
Nowadays, every brand leans towards sustainability within technology. Which is why we associated with a Swiss lab to produce our new twintip, the Geek 4. The idea being, among other things, to work locally and to reduce footprints regarding transport. This also brings out brand new perspectives regarding material and completely unrivaled construction methods.
Any innovations in kite accessories for 2023?
With the arrival of FoolMoon this year, we added a whole range of accessories. From now on, all of our kite bags are made by our collaborator FoolMoon. We have new compressor bags for our ram air kites, as well as new bags for our kites and wings coming up very soon. And this is just the beginning of our strong collaboration with FoolMoon.
Any standout features in looks of boards and kites?
All our boards and kites feature the well-distinguishable Gin Kiteboarding design. It goes hand in hand with our brand's overall visual aesthetics. A complex forest of lines highlighted by deep and well sought out colors, along with some organic fine touches, which you can find across all of our products, website and overall branding.
Have you implemented any new sustainable practices in your production, construction and shipping processes?
In our Geek 4, we use sicomin's fiver, an organic GreenPoxy 33 that reduces our carbon footprint. With over 50% of their molecular structure derived from plants, bio-based resins have the highest number of bio-based derivatives on the market.
Key Products:
Marabou 2
The first hybrid kite on the market that combines a single surface with a closed-cell structure.
Geek 4
Elegance down to the tip of your toes with the absolutely unique and swiss-made Geek 4.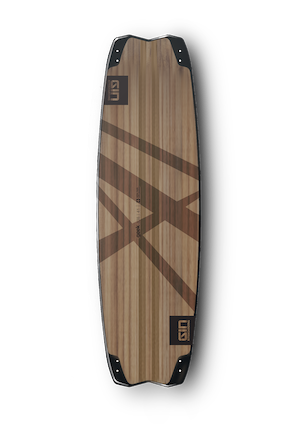 Delta Wing
The accessible wing for a different taste of water sports. Overall, the performance of polyvalence in your hands!