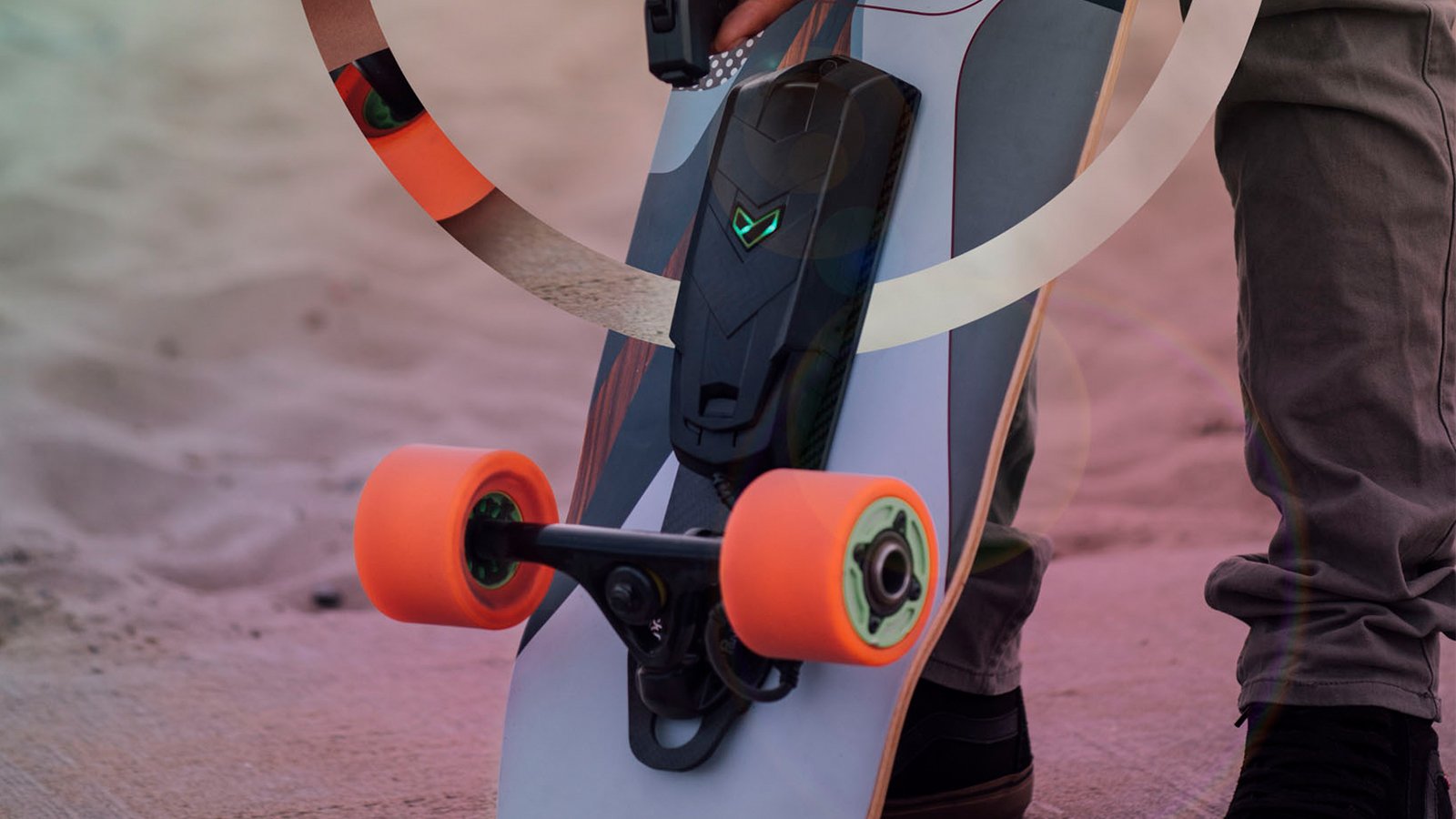 Loaded x Unlimited 2020 E-Boards Preview
Retail Buyers Guide: E-Boards 2020
Brand: Loaded x Unlimited
Interviewee: Pablo Castro, Global Electrifier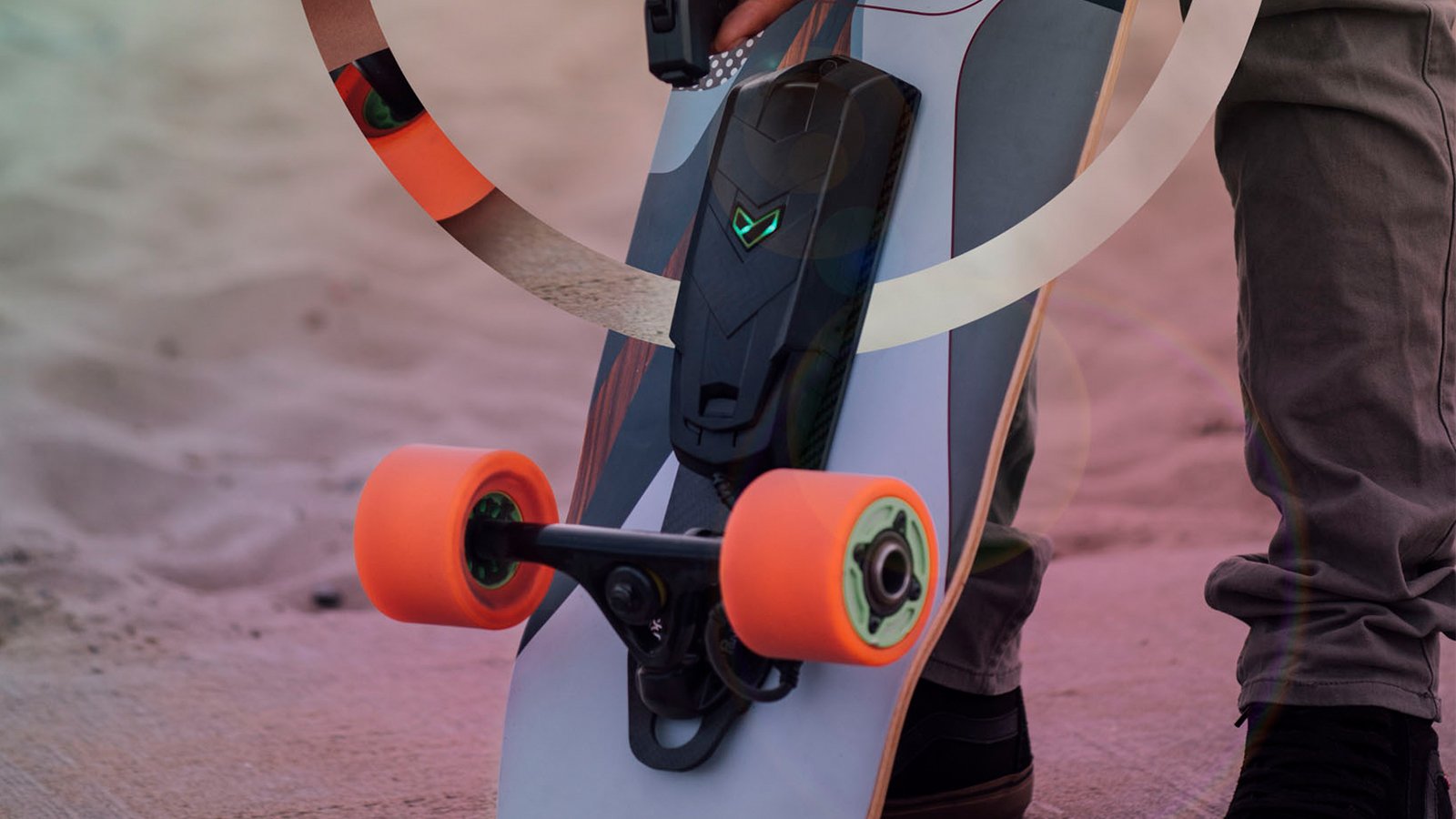 MARKET
How do you see the market for electric skateboards developing, internationally and in Europe?
The market is developing dramatically.  Regulation is getting better but still has a way to go and is impacting sales. That said, we've seen a surprisingly strong response from distributors and shops particularly in Europe, the US and Canada.
What are your main price points for next season? 
Our European price points start at €829 for the Solo kit (one battery, one motor) and go up to €1.709 for a full bespoke complete setup using the full Race Kit (two batteries, two motors), Loaded decks, Paris trucks and Orangatang wheels and bushings. Our offering is fully modular and allows riders to purchase a base kit and upgrade to their needs and style.
Who do you see as the main audience for electric skateboards?
Surprisingly broad. A number of our customers have never been on a skateboard before! That said, with our system we've strived to maintain the skate experience yet electrified and that's attracted many experienced skaters.
What are the main drivers/challenges for widespread adoption of electric skateboards right now?
Regulation, price and quality. Hopefully regulators will be enlightened enough to see the value of electric boards as a method of combating congestion and traffic. Additionally, the costs for a high quality product is still very high. There are a number of price point products on the market already, however, poor quality leads to poor experiences and may impact long term adoption. That said, as with all electronics we are seeing the costs steadily decreasing and the performance improving.
MARKETING
How do you work with retailers to market your products?
Demo boards! The only way to fully get it is to ride it. So we've put in a lot of effort to provide discounted demo boards for our shops to help showcase the rider experience. We also have a European distribution center via our partnership with Unlimited in Barcelona.
What was the response from core skate retailers so far to this new category?
Surprisingly good. The transition from kook to cool just takes a minute or two of riding. The response we've had focuses on the unique fact that our kits can work with almost any deck and truck and therefore feels like an electrified skateboard more than a skateboard shaped electric vehicle.
For 2020, what are the main stories in electric skateboards that retailers need to pay attention to?
Quality and user experience. Additionally, we provide a modular system that can be upgraded on the fly and that allows you to electrify your favorite deck and trucks if you so desire.
What is the key to selling high-end hardware like electric skateboards?
It's as simple as the ride. The experience sells itself.  Additionally, the high costs are justified by the ability to use them as efficient and compact transportation devices.
PRODUCTS
What is the main product focus for the season (electric cruisers, longboards etc.)?
Our kits allow you to use any deck and trucks. Given the power of our system we recommend using our base kit (Solo Kit) on decks with wheelbases in excess of 50cm. For the more powerful Race kits we recommend longer boards with wheelbases above 60cm. We highly recommend great trucks like Paris, Bears and Carver CXs.
Please list some performance specs like top speeds, battery duration, range etc. for your products.
Our kits and completes are amongst the lightest e-skates ever built. That said, their super powerful torque and proprietary motors and battery designs allow for speeds up to 43.5kph, ranges up to 21km and the ability to ride uphill grades up to 20°! That said, we don't think that tech specs are what should be driving the purchase of an e-board, rather the riding experience.
What kind of control scheme do your products offer for controlling the electric motor (buttons, apps, remotes)?
We offer an app on the Apple and Google stores. This app allows you to fine tune your acceleration, deceleration and top speed to your personal preference. Additionally, it allows for over the air firmware updates as we constantly strive to upgrade the user experience.
Which technical features are you the most proud of?
The fact that our kits provide the most skate-like experience of any e-board we've experienced. This is partially due to the fact that you can use any truck or deck and allows the rider to create their own unique riding experience. Additionally, the modularity of the system and the app are amazing if we do say so our selves. Riders can start with a base kit and upgrade from there for more range or power. Additionally, the ability to fine tune your acceleration, deceleration and top speed via the app is awesome.
What are the most important deck materials next season?
Given our background with Loaded, we feel that composite decks (generally with bamboo cores) provide the ideal board feel (including light weight, damping and good flex properties) for an e-board.
BEST SELLERS
Please name and describe your 3 highlight pieces and items that retailers should definitely order.
The Solo Kit
The Icarus Cruiser Kit
The Basalt Race Complete