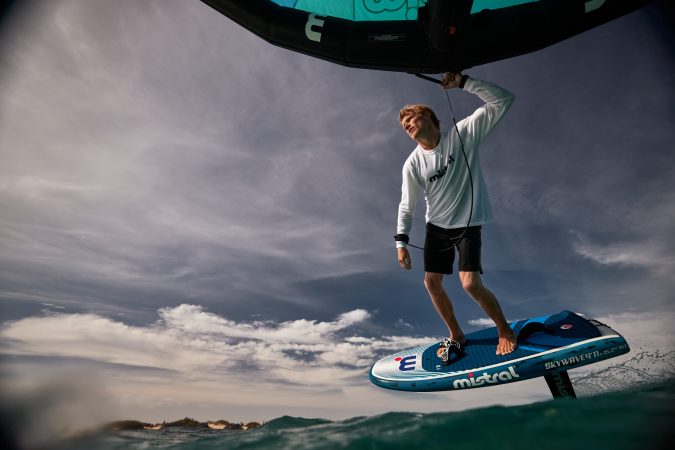 Mistral 2024 Wing Brand Preview
Retail Buyers Guide: Wing SS24 Retail Buyer's Guide
Brand: Mistral
Interviewee: Steve West, Consultant
What are the main trends in Wing construction, materials and design that the industry is progressing towards?
As with all things, there's the usual trend of working towards lightness and strength, which will benefit the end-user regarding performance but will impact their back pocket regarding outlay. There's always the danger of over-shooting the market when it comes to development, and we have a long way to go regarding growing the number of participants without out-pricing wanna-be wing foilers. We've introduced 'Hookipa' material into our range alongside conventional Dacron®, spinnaker cloth, and moulded rigid handles as a natural progression. The more advanced riders need aspirational equipment to strive for, and as they outgrow their kit, brands need to deliver to the next level whilst ensuring the broad base entry-level numbers remain catered for.
What customer profile is driving more product demand at the moment (newcomers/experienced, kite/wind riders/exclusive wingfoilers)?
The primary buyers and where demand is coming is from within the wing foiling niche, in the older age bracket of 35 and upwards, and while the newcomers form the bulk of the demand, the higher-end rider needs to be considered as the equipment evolves to ever-new levels to meet their needs. By ratio, newcomers are creating product demand, and in this respect, they need a functioning system suited to learning and at a price point that's affordable. One thing to note is that the second-hand market is strong, either due to attrition rates or riders wanting to move on to the next level of equipment. This is a good sign; however, being a strong 'used' market often signals a robust evolutionary trend and permits lower-income first-time riders ownership of equipment they might not otherwise afford.

Which of your 2023 wings are selling well and why?
Our radial-cut Sphinx wing is a popular choice because of its unique panel strength created by the panel formation, which permits it to cope with a wide range of wind strengths and less deformation. They are also competitively priced and look great on the water. Our Skywave 'Hookipa' range, soon to be released, also incorporates the radial cut and will cater to the intermediate to higher-end performance-focused rider.
How many wing designs will you offer in 2024 and which do you expect to grow the most?
We aim to have three designs for entry-level, intermediate, and advanced rider designs. Logically, we imagine sales will be proportional to experience and levels of expertise, with entry-level sales being the highest. On the other hand, we want to shine in the advanced range in catering to the high-end riders. There's an expectation that as demand increases for more exotic materials, the price may fall, making them more affordable to a greater number of riders.
What materials and construction techniques are you using for your 2024 range?
Hookipa fabric will remain our high-end fabric for the time being until the next best thing comes around, and of course, we will continue with Dacron and Spinnaker cloth fabrications. As for the panel cuts, we're happy with our radial cuts, but we will experiment with other alternatives over the autumn. While materials and construction techniques are an interesting creative diversion, the wings' inherent overall shape and design are equally, if not more important. The wing, as we know it, may need a rethink to become aerodynamically more efficient and, indeed, more specific to user demands across niche interests. Good design costs little; it's the materials and fabrication which pile on the dollars.
Any standout graphics, artwork collaborations or pro models in your 2024 collection?
This is always an option for us, but our new approach is to tone down a boiled-sweet look and go more conservative in colour yet classy in the choice and use of graphics and colour combinations. As for pro-models, this we are considering in respect of making Mistral a serious contender in the foiling market. In order to do this we need to take our R&D further afield in working with blue-sky thinking designers.
Have you implemented any new sustainable practices in your production and shipping processes?
We are also working on it; surprisingly, it's very time-consuming, and there's always considerable pushback from Far Eastern factories. One way to expedite and reduce our carbon footprint is to reduce the transit distance so that, ideally, manufacturing in Europe would be a very positive step in the right direction. Once you lower your distances, freight is cheaper, as are the taxes, so for whatever costs may be higher in Europe, you can win back in other areas. The more brands manufactured in Europe the less reliant they will be on Asia and the impact of using container ships. That seems to be a fairly obvious starting point in addition to working with factories that would set a high environmental practice due to EU rules.
How will you support retailers to sell your 2024 wings?
Education is significant; if our retailers are fully informed about our design principles, materials and USPs, that's a good start. Offering a three-tiered level of wings across abilities is also necessary for the retailer so that all bases are covered. Our B2B strategy is being strengthened and made more robust via our sales team and reflected in the current development of our online ordering processes in order to make the process of ordering more streamlined, together with incentives.

What's your current situation regarding stock and deliveries? What's your forecast for your 2024 wings?
We are 'comfortable' and want to avoid being over-stocked, which can easily manifest by being overly optimistic about sales; inflatable SUP boards are a good example. Wing foiling is growing, but so too is the number of brands servicing the industry; therefore, we have to have a targeted approach in knowing our market expectations. Transit times and costs have fallen post covid, which is a relief to all, but the economic squeeze on disposable income continues to have some impact. In our industry, we have to be optimists; there's little point in being anything different.
Best Sellers
SPHINX WINGS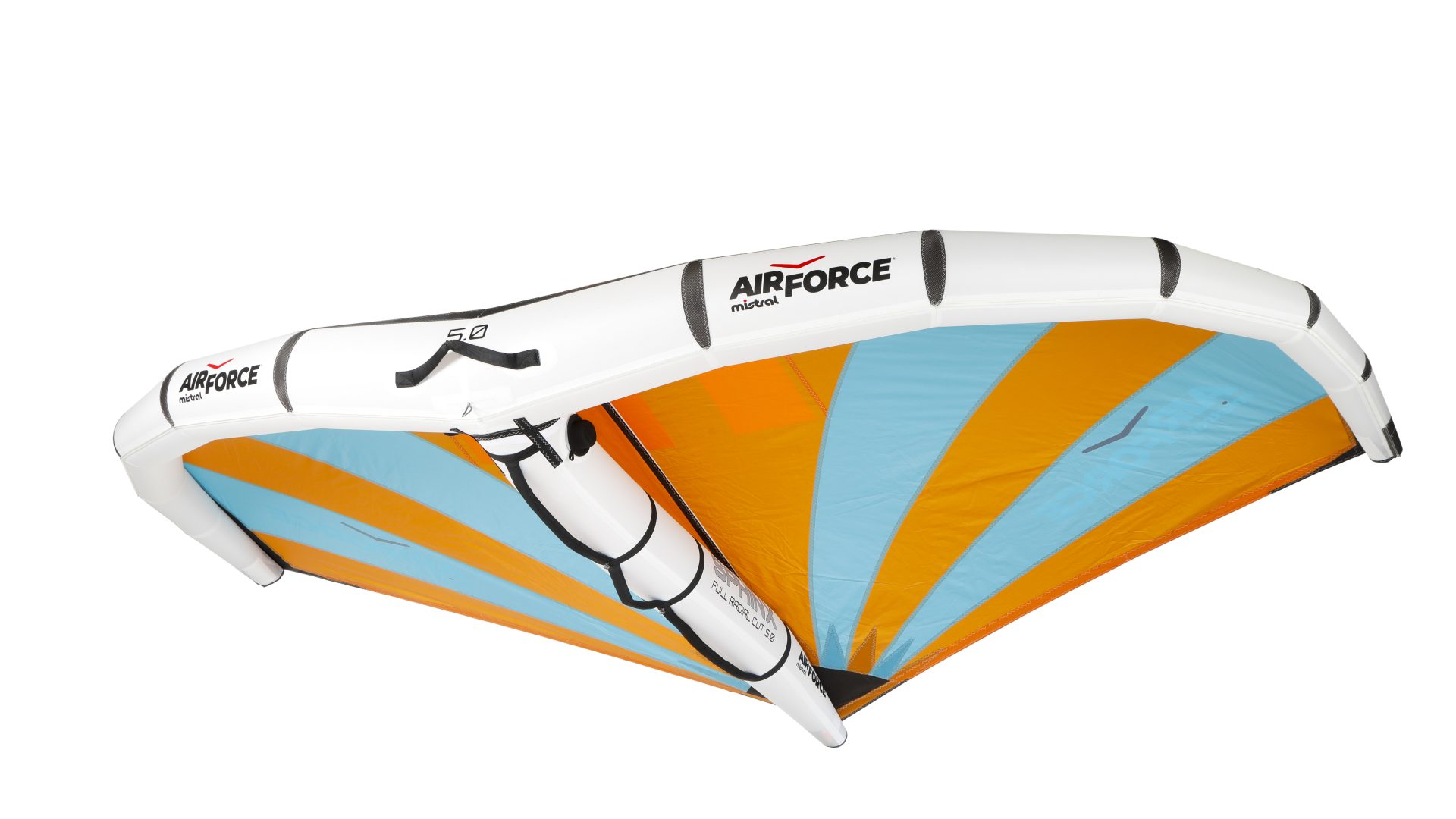 A radial cut wing uniformly spreads the load in sync with the canopy cloth. You can feel the added stability as the canopy holds shape in higher wind gusts providing added responsiveness. The Sphinx wing represents the best design concept and performance, that's better by design for all riders looking for the highest levels of performance and control.
SKYWAVE 'HOOKIPA'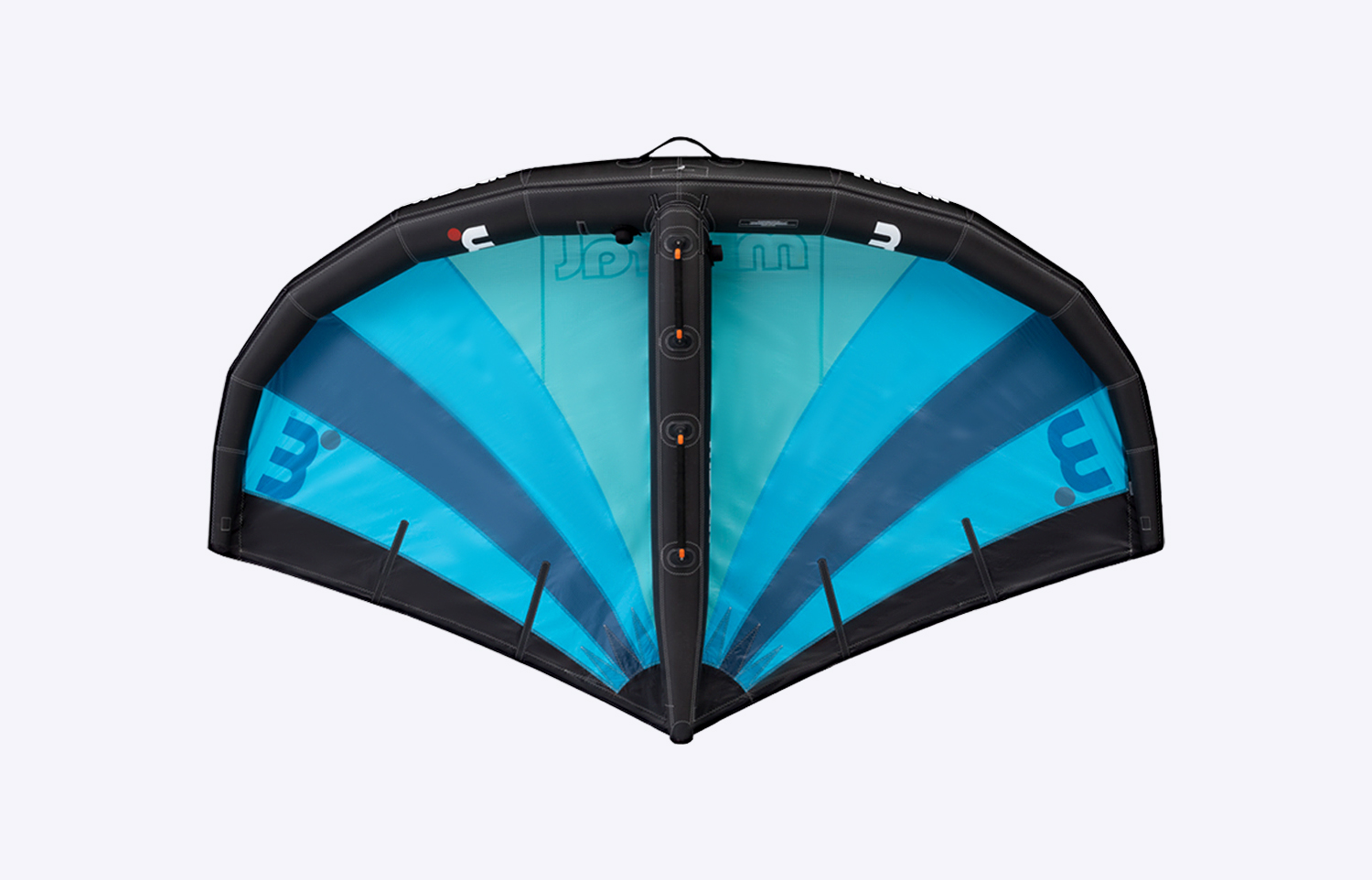 Our latest Skywave wings incorporate ultra-light Ho'okipa fabric in the leading edge, strut and trailing edges. 25% lighter and 10 x stronger than conventional Dacron, this, in combination with our innovative full radial cut super stable panelling, results in a super lightweight wing offering epic performance.
MISTRAL WING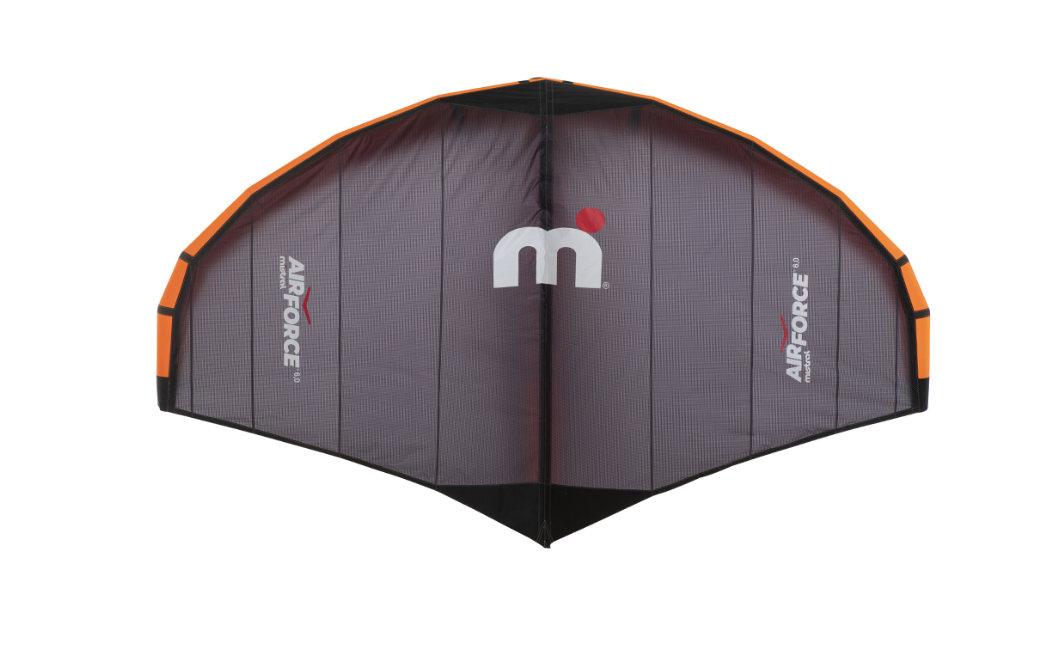 Optimally designed for entry-level riders through to upper-level intermediate riders. Angle wing tips minimise surface contact and promote ease of learning and improved control. Small, compact and easy to manage, it makes for ease of use and high levels of control. A high-visibility leading edge and strut provide an added level of security.