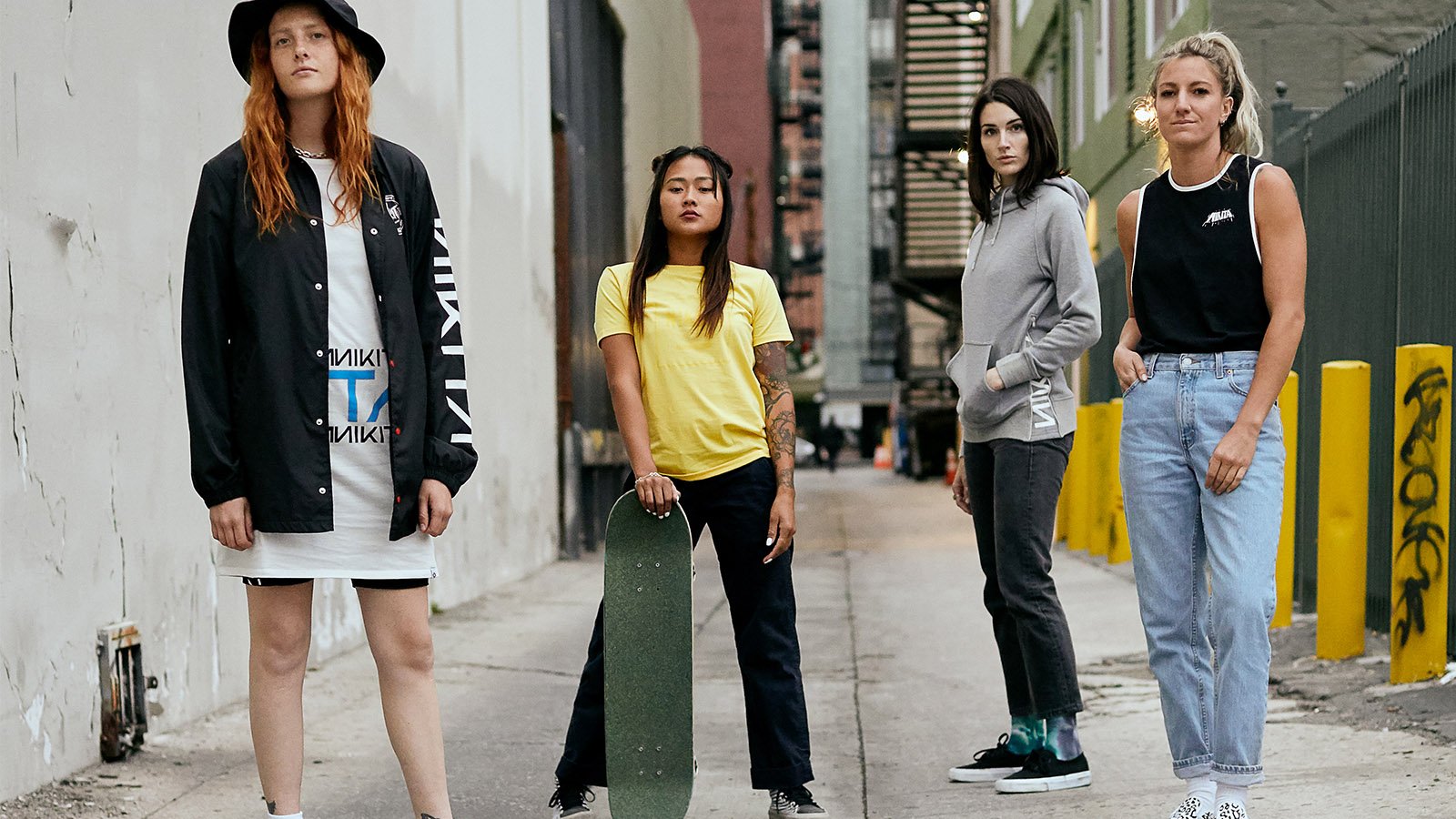 Nikita SS20 Women's Streetwear Preview
Retail Buyers Guide: Women's Streetwear SS20
Brand: Nikita
Name & role of person answering: Katharina Baumann (Marketing EU) & Mary Alayarian (Product Development). With influences from our designer Molly.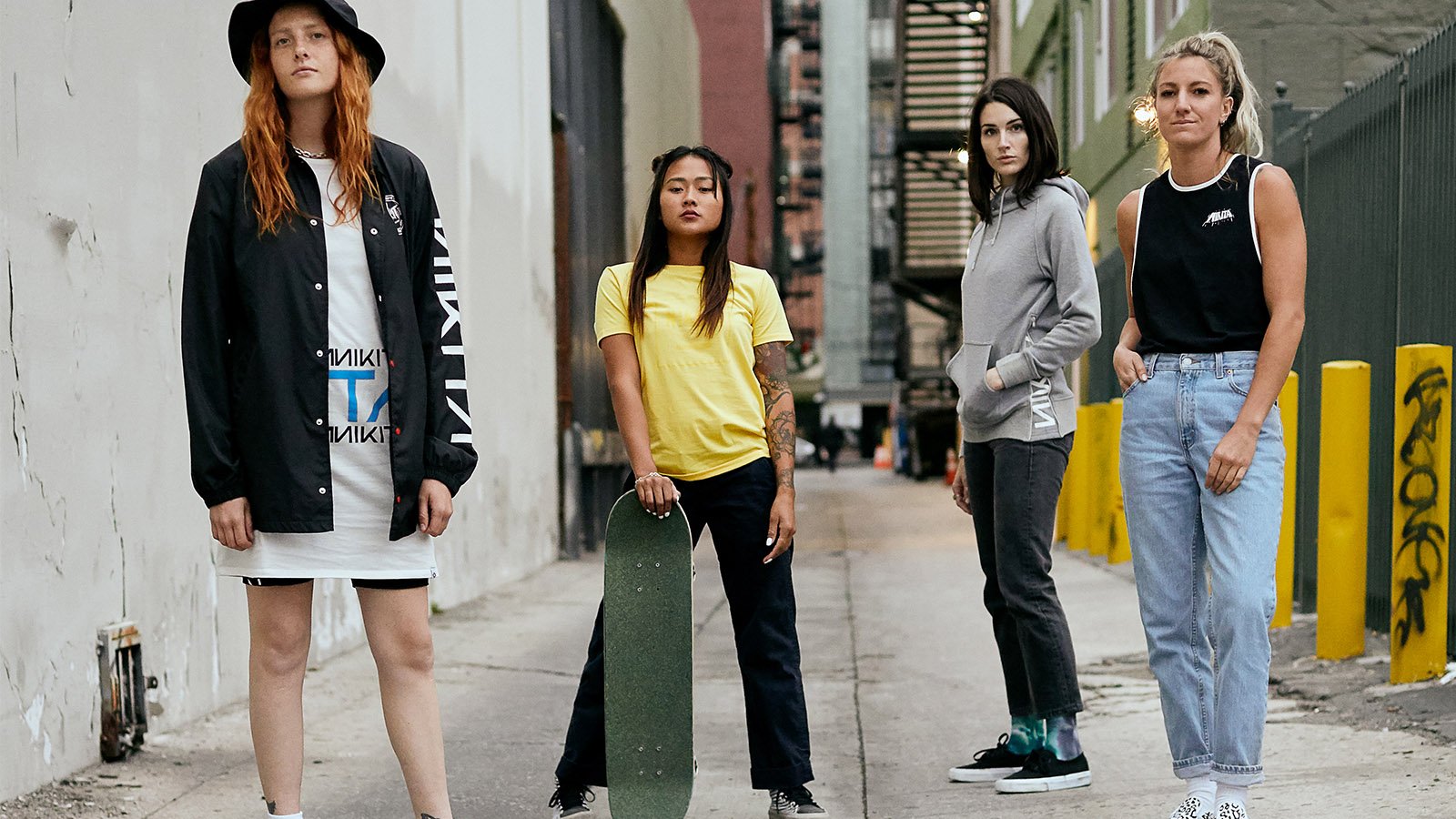 How is the Women's Streetwear market and where do you see the development going?
What I love about streetwear specifically in this time of 'fashion is the dead, long live clothing' Norm. Core fashion is for those who realize they are one of 7 billion. The idea is fashion fatigue; influencer fatigue which is where fast fashion has become such a problem not only for the environment and the idea that you have to buy this very high fashion piece that's very attention getting, but you take a picture of it on your Instagram and you can never wear it again. It loses its value once there's a photo of you in it. That's the quintessential demise of our industry to me. (Molly)
What are the major trends in the women's streetwear market next Spring/Summer?  
I think what's cool is that there isn't really a big difference between the women's streetwear market and the men's streetwear market. It's kind of one of the more unisex markets that exist. I think where there's a hole in the market for women's wear is to get the fits right. All these girls are wearing dickies in every single photo, yet you can't find a dickies that's actually been fit to make a woman look good, right? So that's sort of where I was trying to figure out how to carve that niche with Nikita.
Our focus is on the bigger and baggier fits… more like men would wear, but with a feminine twist on it, combined with an athletica feel, but more geared towards board sports.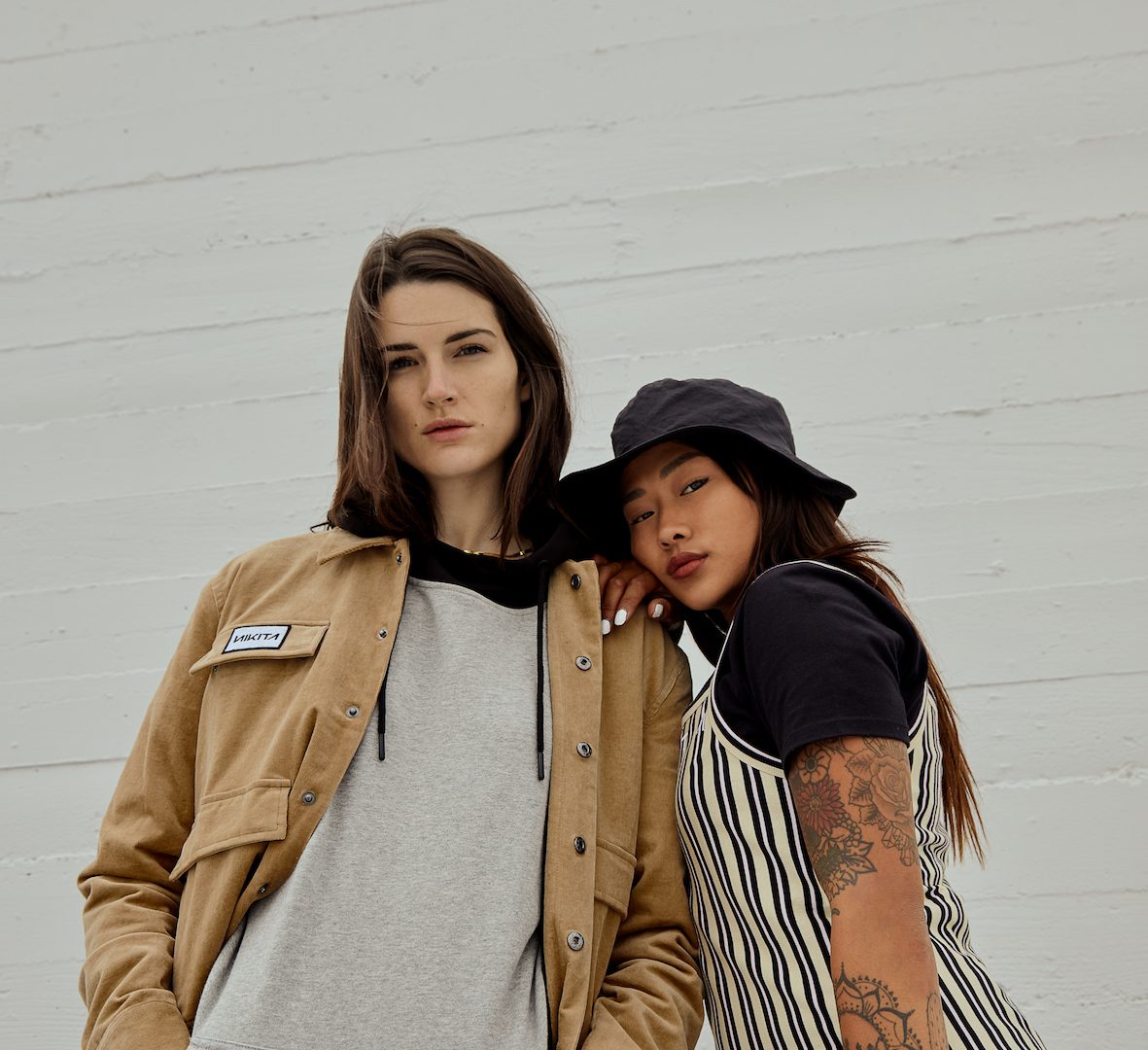 What are the main marketing stories and themes in your women's streetwear line for SS20?
STRIPES
Wide, skinny, thin, long, uneven- these are the kinds of stripes we love. Stripes of all sorts and sizes are welcome in our SS20 collection and we love to highlight the subtle (and not so subtle) differences between them all. Strap in, step on and get on board with our seasonal highlight, stripes.
ECO
For our SS20 collection we´re working a lot with recycled polyester and organic cotton. According to the Soil Association, we could reduce the global warming impact of cotton production overall by 46%, if we´re switching to organic cotton production.
A Textile Exchange life cycle analysis comparing organic cotton to conventional cotton production indicated that with organic cotton there is:
46% reduced global warming potential
70% less acidification potential
26% reduced eutrophication (soil erosion) potential
62% reduced primary energy demand
We think those are enough reasons to get the change started and we´re extremely excited that almost 50% of the line are produced by using eco-friendly material.
What colour palettes are you working with?
Our colours we are working with range from tonal to a softer muted pallet like white, light pink and grey adding a few brights for accents like yellow and navy. Furthermore, we´re going back to a NIKITA heritage pattern: Camo; and slowly introducing it again with three different styles (shorts, crew & hoodie).
What about patterns & prints? Any collaborations?
We have some abstract, softer and muted prints with bold logos. And as already mentioned, we´re focusing on every kind of stripes.
Can you talk us through some of your key silhouettes? 
As our key silhouettes, we´re focusing on hoodies, crews and tees. There´s a great variety within the line: loose, wide, tight, french terry or fleece. Each kind of girl will find the perfect fit for herself. Regarding Bottoms, we were listening to our board sport girls and implemented a few cozy pieces with a touch of fashion.
What are your most important styles/models? Please name and describe 3 highlight items from your SS20 collection.
FLEET JACKET
It´s for more than just a moment, the new Fleet Jacket combines old school style with updated trends for the girl who always has her eyes set on what's next. It´s made of soft brushed flannel lining and has a seasonal NIKITA Patch on the chest pocket. It comes in two tonal and easy-going colorways: Khaki and Olive.
CHILL PO
The new NIKITA must have in each girls` wardrobe is a fashionable Quarter zip hoodie with an oversized fit. The Chill PO Hoodie is an instant classic created with the Nikita Nation in mind. And the best thing about it, it´s made of 100% organic cotton. Coming in a decent black or popping out in a light yellow.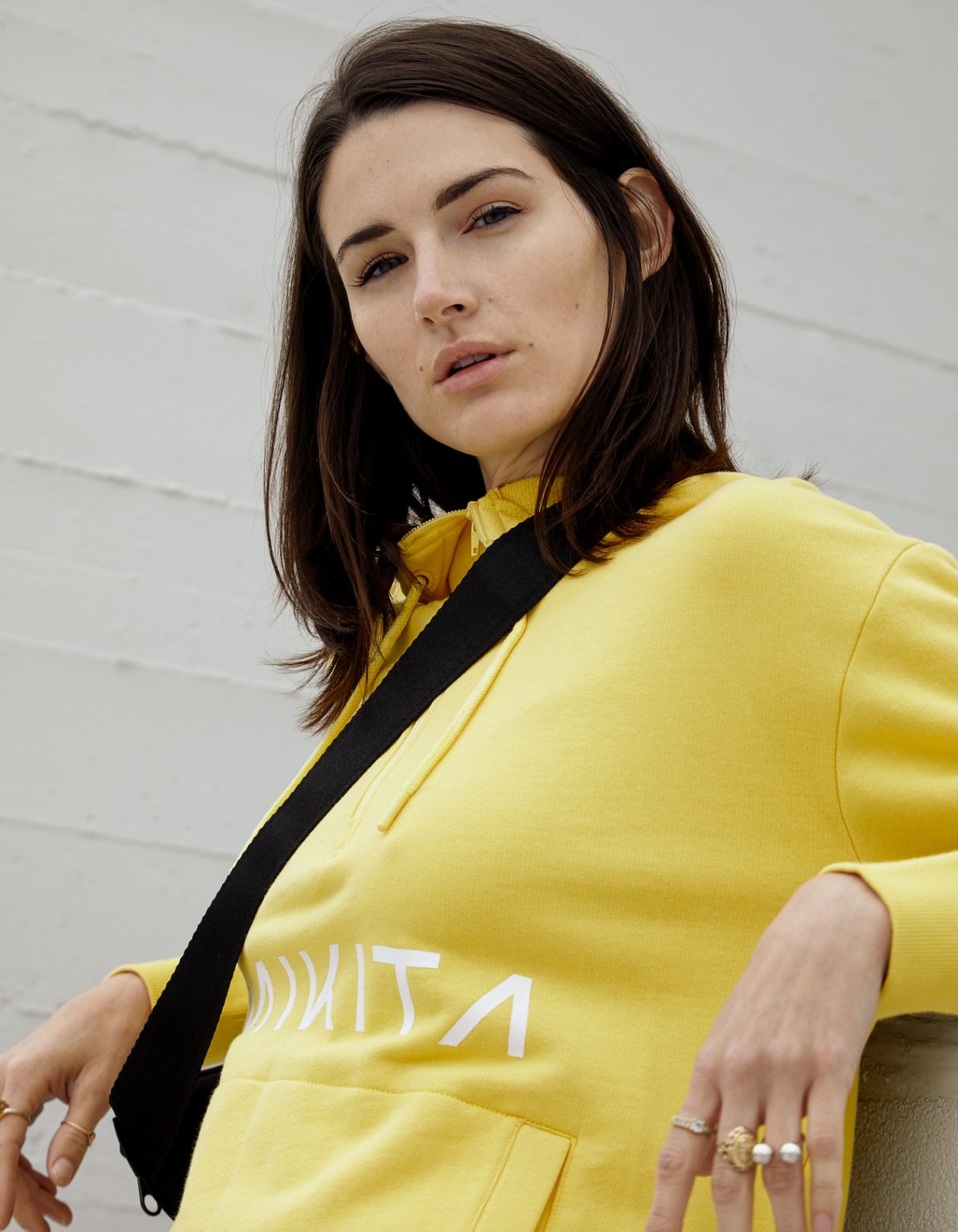 HARMONY CREW
Blend in and be bold. The harmony has the best of both worlds, combining camo sleeves for blending with bold colors on the body to create the perfect crew. It´s kind of an old school NIKITA style with a trendy touch. The 100% organic cotton is underlining the styles and give it all the harmony.
BRUNNUR DRESS
The Brunnur Dress is a Nikita classic that will never let you down. Clean lines, strong logos and current colourway options, it's a recipe for success.