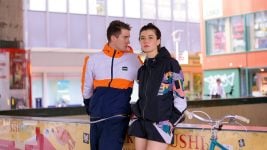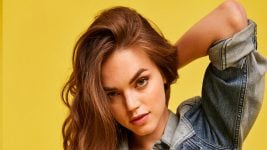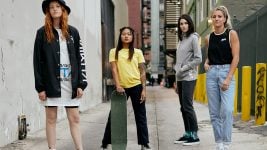 Women are always at the forefront of fashion, constantly putting their individual twist on current streetwear trends. As a result, next season is rich in variety and experimentation with that certain boardsports feel. Find all the latest looks for SS20 in our Retail Buyer's Guide for Women's Streetwear by Dirk Vogel.
Women's streetwear has reached a particularly interesting point with more diversity than ever, as confirmed by boardsports apparel brands in this guide. "The women's streetwear market is still growing. All different kinds of trends lead to a very fast development of different styles," said Lena Hoffmann, Head of Product at bleed Organic clothing, adding: "One direction that is growing and delights us as an eco and fair brand is the sustainable development in fashion." This sentiment is echoed by Ines Schwitzky, Category Manager Womens at Berlin-based Iriedaily: "In order to differentiate we are focusing on – rather than fast fashion trends – good quality, more timeless items and fair working conditions for the workers in the factories."
It's a more mature approach at a time when consumers demand more than flashy fashion items purchased today and thrown out tomorrow. As brands take on more responsibility across the entire value chain, they also take back the stylistic leadership that's always been part of boardsports. "With streetwear being so important right now, boardsports needs to find a way to challenge themselves to compete in design and quality wise," said Joseph Janus, CEO and Creative Director at WeSC.
So where's it all headed next season? Assuming a big-picture perspective on SS20 women's streetwear trends, Katharina Baumann, EU Marketing Manager at Nikita said: "I think what's cool is that there isn't really a big difference between the women's streetwear market and the men's streetwear market. It's kind of one of the more unisex markets that exist. I think it's key for womenswear to get the fits right." At German brand Homeboy Loud Couture, Head of Marketing Julian Wolf is on the same page: "Development is going towards more unisex styles with wider silhouettes in pants, shoes and tops. My girlfriend and I are fighting over my clothes on a daily basis." Speaking of where things are developing, let's dive in by highlighting next season's three major women's streetwear trends that retailers need to keep in mind:
Denim
Much like in men's collections, denim is the central topic in SS20 women's collections. "Denim hook-ups have had a resurgence," said Joseph at WeSC. Perfect for warm weather season, washes are on the light side across the entire spectrum from blue to grey jeans. The fabric itself is also on the light side, thinner than in fall/winter collections and infused with a generous dose of stretch for flexible movement. While denim is welcome to the party all summer long, distressed accents, rips, tears, and holes are not. It's the season for keeping it clean.
Functional fashion
Boardsports have always been about apparel that looks great and plays hard. As a major SS20 trend, Ines at Iriedaily identifies, "functional, outdoor-inspired clothing with a strong Ethno touch." In other words, these threads look fashionable but pack performance features under the hood to keep wearers comfortable, for instance Iriedaily's water-repellent nylon in the Streetz Shorts or Bleed's Econyl fabric for flexibility and breathability.
Summery dresses
Unisex styles may be trending, but nothing says summer like a nice, airy dress. Protest debuts the Charity dress, featuring broderie anglaise: "This embroidery technique is synonymous with fresh, flirty summer dressing." Forvert goes into SS20 with floral patterns and horizontal stripes in, "a beach dress with spaghetti straps and a piqué polo dress with a zipper in the side seam and a wide waistband." Bridging the gap between dresses and street flavours, Nikita lands a masterpiece with the comfortable and clean-looking Brunnur dress: "A Nikita classic that will never let you down. Clean lines, strong logos and current colourway options, it's a recipe for success."
SS20 Season Themes
For Lena at bleed Organic, next season's outfits are all about a blend of contrasts: "Structured fabrics combined with plain styles. Wide cuts combined with slim fits. Sporty styles will be mixed with high fashion attitude. The market will be attracted by all different kind of contrasts." WeSC is going deep into the athletics and wind gear trend with head-to-toe outfits at premium price points for sporty girls who shred. Iriedaily is also running an active look next season: "Lightweight windbreakers combined with comfortable sporty shorts or cargo pants and a cropped top are one of our key silhouettes," said Ines Schwitzky while pointing out the La Palma Breaker from water-resistant polyester.
Speaking to Nikita's designer, Molly, we learned that streetwear is at an important juncture right now: "Fashion is dead, long live clothing. Norm core fashion is for those who realize they are one of 7 billion. The idea is fashion fatigue; influencer fatigue which is where fast fashion has become such a problem." Instead of flashy pieces for Instagram likes, Nikita proposes wardrobe staples like the Chill PO Hoodie from 100% organic cotton. At Protest, SS20 is all about helping women with their wardrobe choices: "A short way of saying 'a co-ordinated look', it's when your outfit is made up of a matching two-piece. As an easy way of looking well dressed, meet the Co-ord, your summer saviour. Making putting together your outfit a breeze, co-ords are extremely easy to style." For extra flair, Forvert teamed up with Berlin-based photographer Sarah Bleszynski of Sarahlikesprettygirls-fame for a capsule collection extravaganza with limited edition photo print tees and skateboards.
Silhouettes
As a result of the unisex and athletic trends, fits in women's streetwear are getting roomier but without losing their feminine edge. "Everything is getting wider but to keep the body's silhouette alive we use crop tops. So you can wear our baggys in combination with our crop tops without completely hiding your curves," said Julian at Homeboy. Pants are wider but still tapered and hemmed to hit above the shoes and show some ankle. Tops are slouchier with longer sleeves that can be rolled up. Protest sees a trend towards roomier pockets for added storage space (and leaving the purse at home), while the midi-length in skirts and dresses brings a fresh and active look to this summer season. 
Materials
Prepare for a new wave of lightweight denim, next to classic summer-time materials including cotton, jersey and knits that are equally lightweight and flexible. On that note, don't forget to order some knit jumpers and cardigans as an extra layer for chilly nights by the seaside or spending time in aggressive air conditioning. Women's streetwear collections are at the forefront of implementing new material innovations, like bleed's Weather Coat Ladies Grey. It's water-repellent and works like a windbreaker without any synthetic materials and the fabric is made from 100% biodegradable fibres.
While sustainability clearly is THE leading season trend for SS20, Lena at bleed Organic points out: "Customers will be able to differentiate between real efforts and green washing approaches. So real transparency will be the key topic!" Nikita is also doubling down on environmental commitments, as Katharina Baumann explains: "For our SS20 collection we're working a lot with recycled polyester and organic cotton. According to the Soil Association, we could reduce the global warming impact of cotton production overall by 46% by switching to organic cotton production. We're extremely excited that almost 50% of the line is produced by using eco-friendly materials."
Colours & Patterns
SS20 colour palettes favour a wide array of pastels, combined with splashes of neon and contrasting colour blocking in bold black, blue and off-white. Water-inspired tones like light blues and navy as well as azure and coral are popping up across collections, next to earth tones such as khaki, camel and sand. Plus, nothing says summer like sun-faded colourways and washed out fabrics for a worn-in look. When it comes to patterns, the season's big story is stripes. "Wide, skinny, thin, long, uneven – these are the kinds of stripes we love. Stripes of all sorts and sizes are welcome in our SS20 collection," said Mary Alayarian, Product Development at Nikita. Homeboy is keeping it urban with big logos and a Hardcore Happiness collab with Smiley, while Iriedaily is all about Ethno patterns and Jaquards. Monogram prints and geometric patterns will figure prominently, so will photo prints and carefully appointed florals. Best of all, these patterns will never go out of style – perfect for the sustainable ethos of buying clothing not for quick Instagram likes, but lifelong comfort.
HIGHLIGHTS
■ Unisex styles
■ Summer dresses
■ Tight pants, slouchy tops
■ Focus on denim
■ Athletic and outdoor inspirations
■ Sustainable fabrics
■ Floral patterns, horizontal stripes