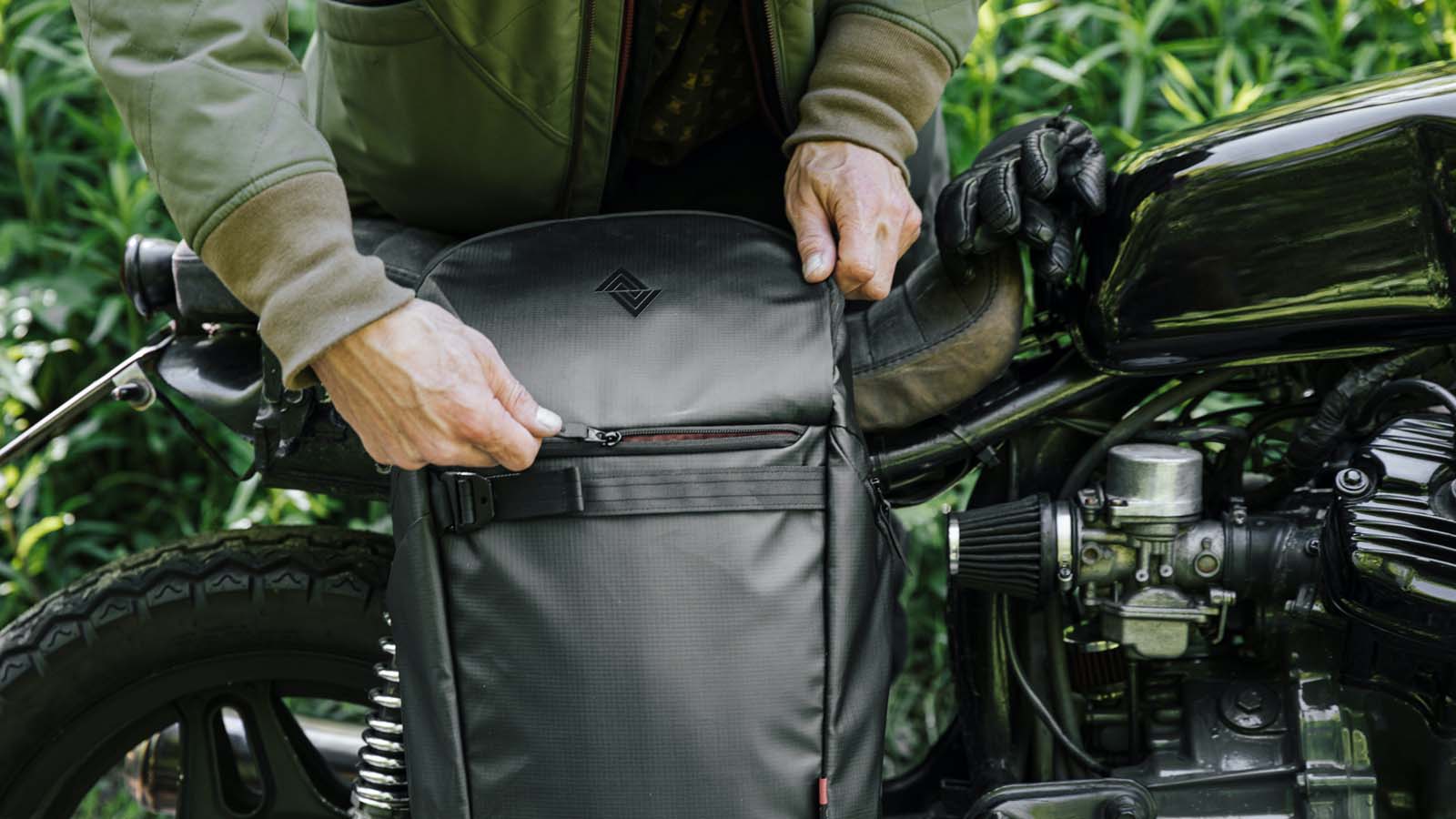 Nitro S/S 2022 Lifestyle Backpacks Preview
Retail Buyers Guide: Lifestyle Backpacks S/S 2022 Retail Buyer's Guide
Brand: Nitro
Interviewee: Alexander Konz, Marketing Manager
What are the main trends in the lifestyle backpack market?
For us, at Nitro Bags we are laying our focus on urban styles and modern functionality backpacks that are inspired by the streets and the multitasking needs of creative individuals. Also, we see the heavy influence of the bike-courier / commuting lifestyle driving our bags lineup.
How are you segmenting your SS22 lifestyle backpack collection and what are the price points?
We see Nitro Bags pretty diversified and can fulfil all needs with our three main streams: Urban, Daypacks and Adventure Packs. In each of those categories, you will find different models, styles and of course, pricepoints varying roughly between 40 and 130 Euros.
What were your best sellers in SS21?
Most of our best sellers are coming out of our Urban Line. We are especially strong with the Daypacker and its bigger Version the Weekender. Together with the new introduced Nikuro Pack, these models share our well-received "Große Klappe" Feature, which utilizes a big entry opening that is perfectly embodied into these three Backpacks.
Where do you expect the biggest growth in SS22?
The commuting trend is still going strong, we see the biggest potential with our Scrambler Backpack – a bicycle messenger inspired Roll-Top Backpack that suits students as well as commuting workers thanks to its clean styling.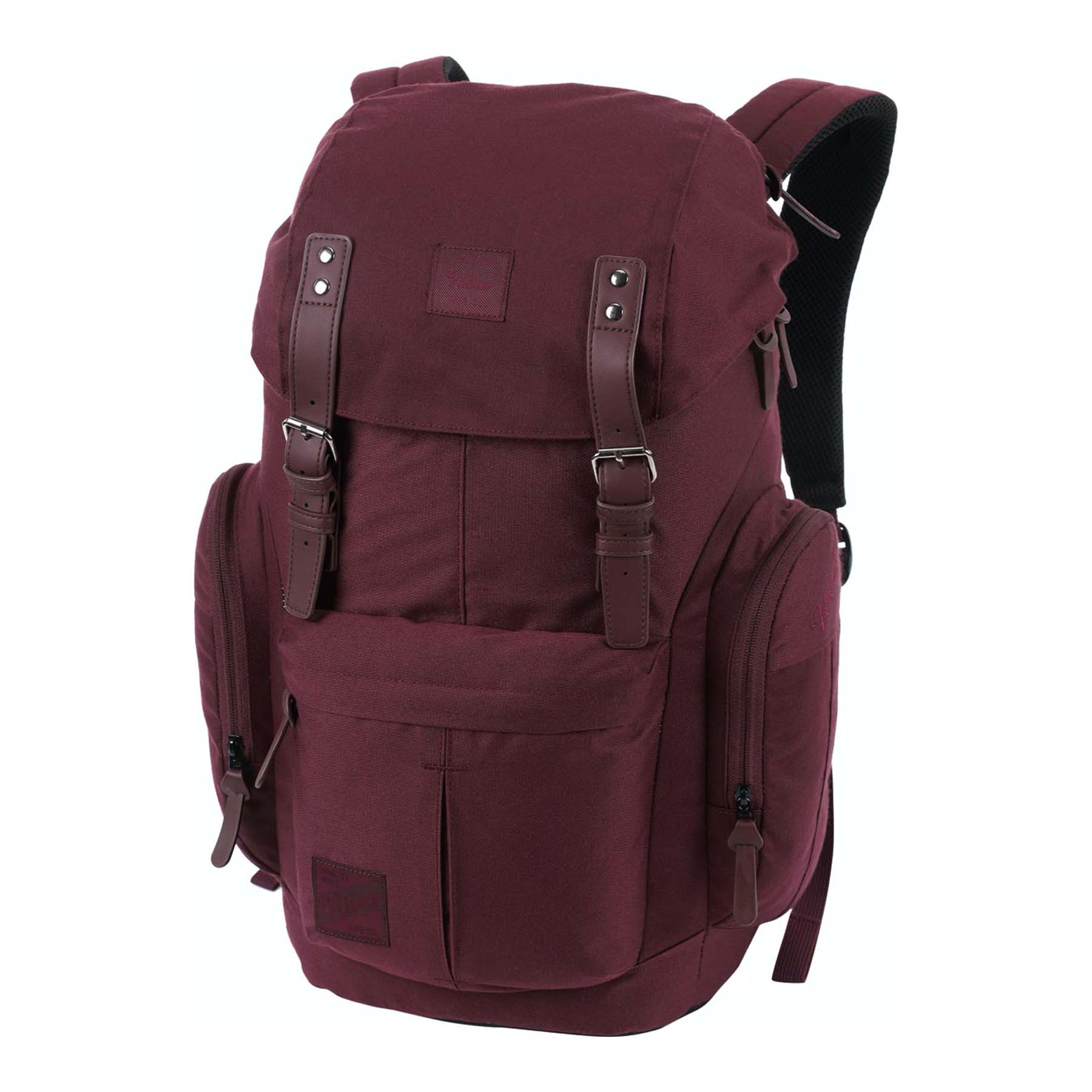 Has the pandemic travel and commuting restrictions affected your sales?
Of course, it has, but foremost I think it was the different kinds of lockdowns all over or in parts of Germany that affected us due to less traffic in stores, where people want to touch, try and feel our backpacks.
What are the most important features in your SS22 lifestyle backpack collection?
Although the pandemic slowed everyone down we are still and probably will soon enough again be living in a pretty hectic and digital affected world. To build backpacks that meet these needs we have always played our focus on multifunctional and well-equipped backpacks that still look smart and clean. All our Models have laptop compartments and lots of smaller pockets for the accessories that most of us have to carry around. A lot of our key models feature smart second entry pockets for even faster access to important devices.
What colours and prints are you featuring in your SS22 collection?
For a more and more sustainable approach, we are not going to throw out ten different colours and prints for every new season (two times a year) and instead focus on one or two new stylings that fit in and complete the existing colours in the lineup. For SS22 it will be a NIGHT SKY, an intensive and dark blue tone that suits a modern urban commuter pack as well as a school-oriented daypack.
What silhouettes are you featuring in your SS22 collection?
We are bringing forward the strong lineup we developed over the past years and which matches a broad variety of consumers. Our dealers rely each on a good hand full of models that they can reorder permanently and which they top off with the new colourways or models. For SS22 we are introducing an interesting bigger variant of the Nikuro Backpack, called the NIKURO TRAVELLER. Specifically designed for those commuting between home office and work, potentially staying overnight or simply going on a weekend trip. Therefore it comes with an included packing cube to organize your spare clothing and keep it separate from your business essentials – it's an exciting one to watch out for.
What are the themes, stories or collaborations in your SS22 collection?
Our three collections reflect our themes within the range. The Urban line addresses a modern, individualistic clientele, from the bike-hipster to the weekend-traveller. The Daypacks Collection is the basis and features styles for everyone from school to the job. Our Adventure Collection drives from our roots in snowboarding but is still multifunctional enough to carry everything for mountain bikers or hikers as well. In terms of collaborations, we work strongly together with Gorilla to push their kid's projects and just had an exciting makeover of the Scrambler Backpack together with Montana Cans.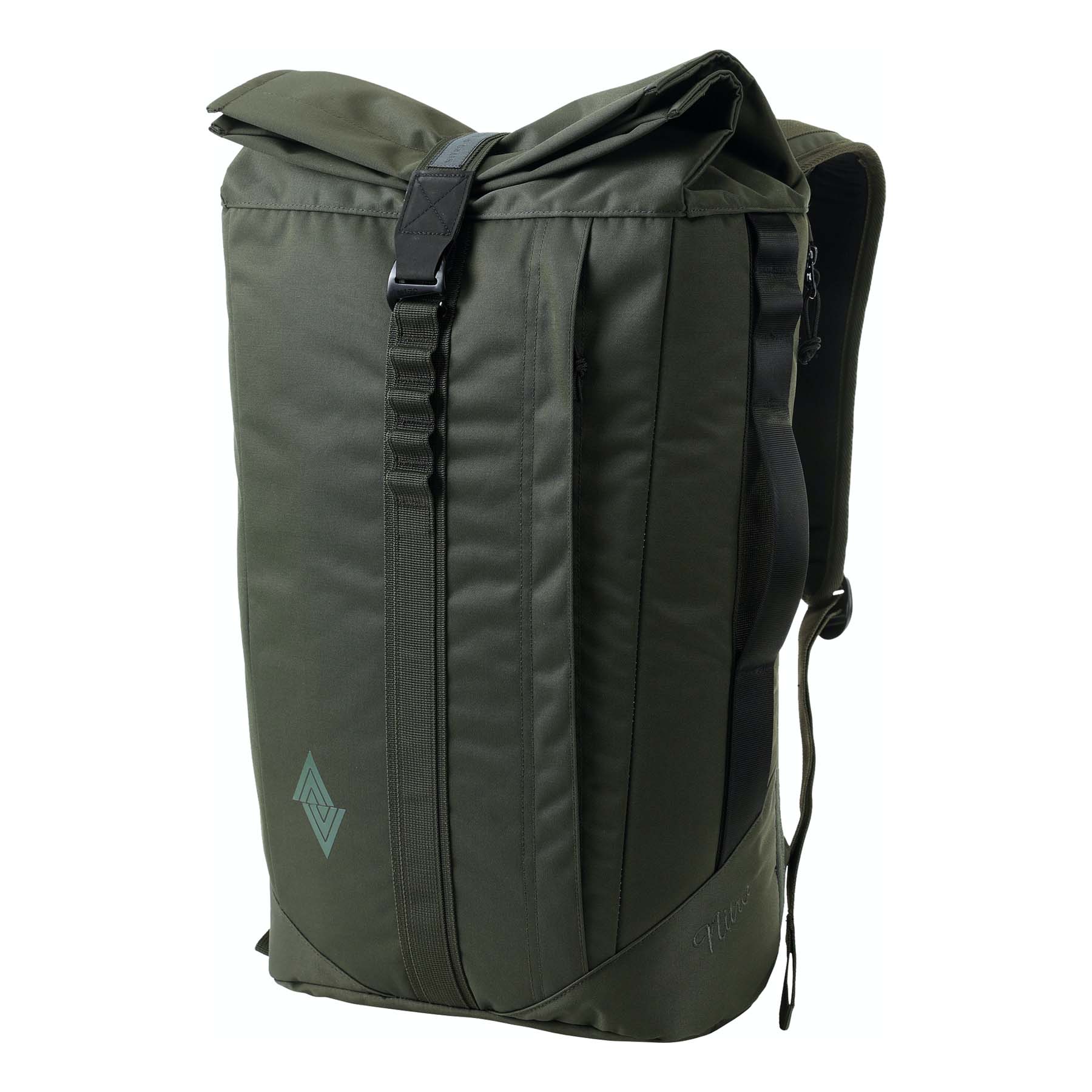 What materials are you using in your SS22 collection?
We are trying to implement more and more recycled high-quality fashion fabrics. The fabric used for example on the NIGHT SKY colourway is a Polyester Twill 320D with C-0 WaterRepellant and COAL PU coating, of course, Blue Sign® approved.
What construction techniques are you using in your SS22 collection?
We are very proud of our "Große Klappe" opening. It gives us the possibility to use retro styling with fake leather straps for example on the Weekender and Daypacker models, without the hustle with opening them. These Backpacks are easy and widely to open from the upper bag for a big entry that gives an extra overview of your stuff.
What efforts are you implementing towards sustainability?
The best that you can do when producing consumer products is building with extra attention on durability to make them last. We are focusing on using recycling materials wherever we can. Almost all of our recent colourways are made from Blue Sign® approved fabrics and feature YKK zippers, that are now Blue Sign® and Ökotex® Standard 100 certified, too. Last but not least our coatings are made from PFC free DWR.
Have your retailers suffered the loss of sales due to the pandemic? If so, how have you addressed this issue?
Almost all our retailers were hit by the pandemic. Of course, you have the ones that deal better with such challenging circumstances (onliners) and the ones that got hit hardest (traditional "leather goods dealer", travel-oriented). With our long-term business relationships and experience in distribution, we managed to be fair with everyone and support where we can, from payment terms to advertisings – we are all sitting in the same boat here.
How will you be supporting retailers with the SS22 sales?
We always offer interesting packages, especially for sports retailers. A lot of the shops use them to showcase our top sellers in easy-to-sell colourways and round them off with the latest additions to the line. Furthermore, it is not necessary for our retailers to keep big stock, as we are taking over these risks. Our warehouse is always capable of ship reorders within 24h and a lot of our partners are making good use of this way to sell more.
Key Products:
Daypacker (wine): A classic styled backpack for every adventure ahead. It carries everything in the large main compartment with smart back entry from schoolstuff, to towels for the afternoon at the lake or your main electronics while strolling through the city. 32L volume, lots of smaller/side pockets and a broad variety of colorways to choose from.
Scrambler (rosin): The Scrambler is a stylish and clean Urban Mobility Backpack that reminds you of bicycle messengers. Thanks to its roll-top closure it opens widely and is variable in volume from 28L upwards. The second entry from the side allows you to get quick access to the padded laptop compartment, and if you don't want to carry it on your shoulders you could use the side handle.
Nikuro (storm proof black): The Nikuro is always with you. Featuring the "große Klappe" for a best overview over the 26L in volume it can carry everything no matter where you are heading. Padded wide Laptop Compartment, thermo-pocket to keep your drinks fresh, carriage strap for skateboards or jackets and many more smart features assist you in your everyday life. Available with Storm Proof Fabrics for even more durability and weather resistance.