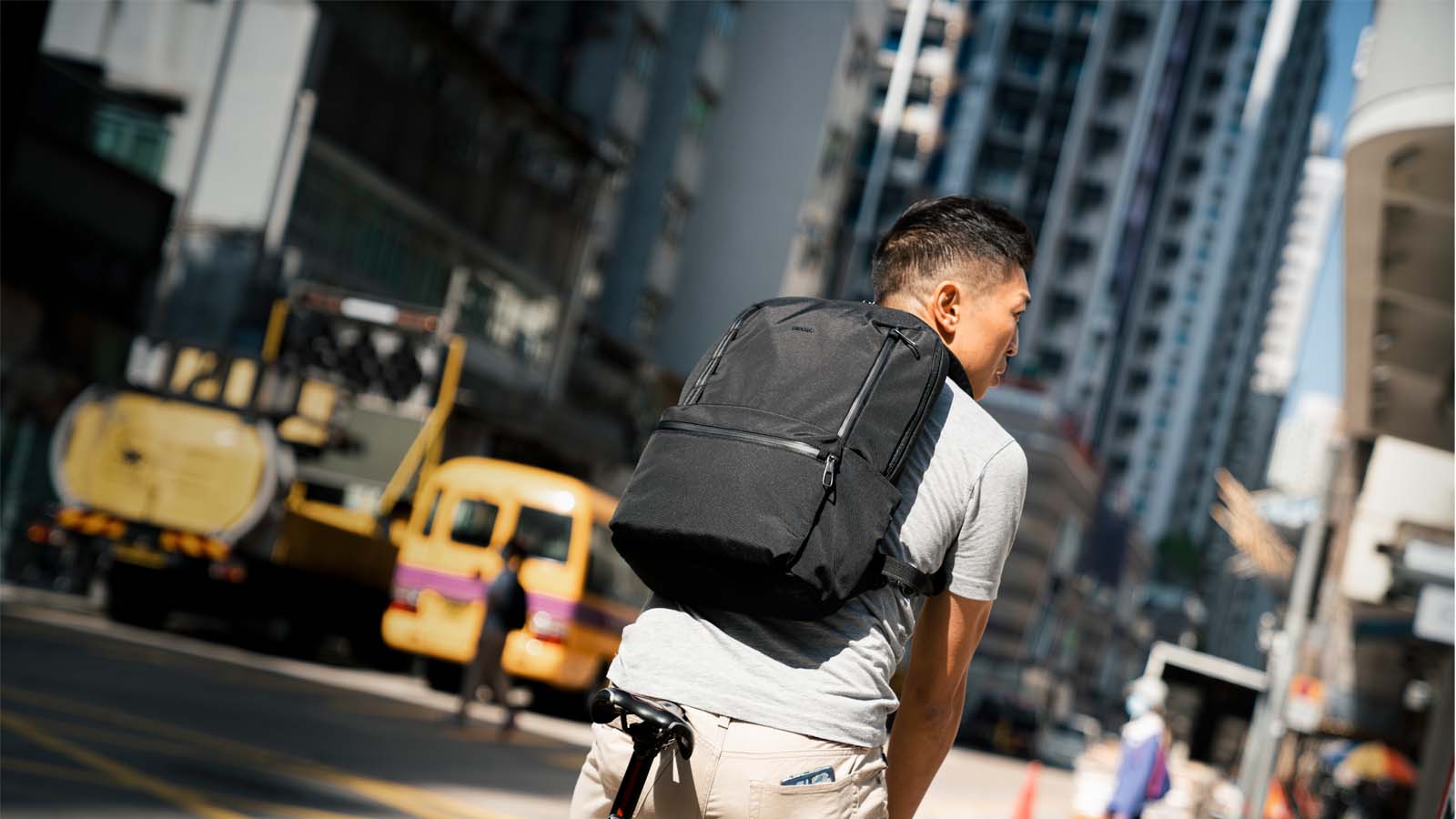 Pacsafe S/S 2022 Lifestyle Backpacks Preview
Retail Buyers Guide: Lifestyle Backpacks S/S 2022 Retail Buyer's Guide
Brand: Pacsafe
Interviewee: Maria Schmieder, Marketing Coordinator
What are the main trends in the lifestyle backpack market?
Functionality, Organization, Design/Color and above all Sustainability.
How are you segmenting your SS22 lifestyle backpack collection and what are the price points?
Urban / Every Day
Active Leisure
Price points: 80,- to 160,- EUR
What were your best sellers in SS21?
Versatile and sustainable "every day" backpacks (range 20-25L) and shoulder bags, which work in the city and on the go.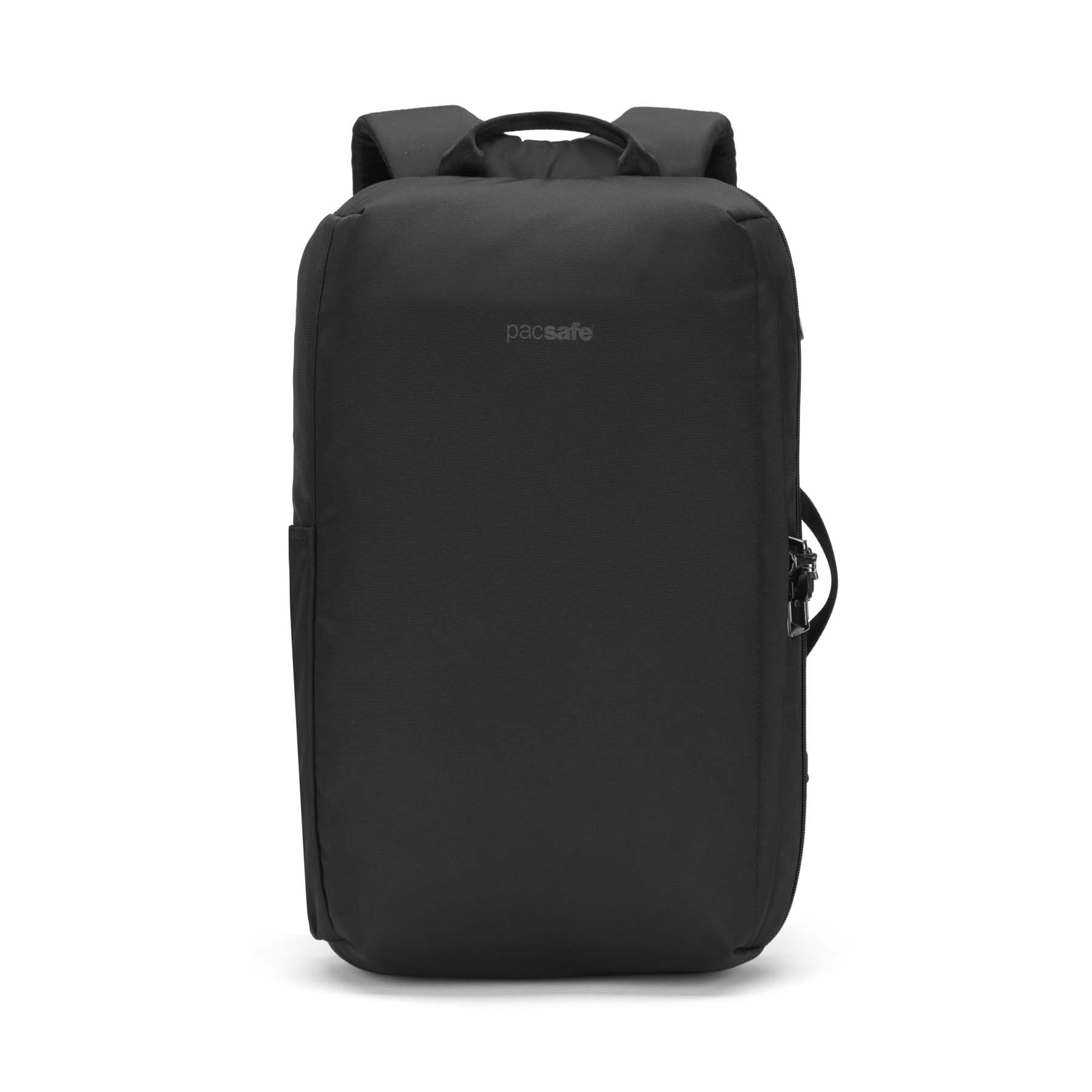 Where do you expect the biggest growth in SS22?
In all of our sustainable products, backpacks and wallets, which will be at least 75% of our SS22 collection.
Has the pandemic travel and commuting restrictions affected your sales?
Of course, the restrictions on long-distance travel have had an impact on our sales:
However, sales for products where we offer a lot of products, mainly sustainable products, are still very good.
What are the most important features in your SS22 lifestyle backpack collection?
75% of Pacsafe collections will be made from recycled fabrics and are 100% anti-theft.
What colours and prints are you featuring in your SS22 collection?
Classic colours, multi-seasonal, colour blocking Pink/Blue
What silhouettes are you featuring in your SS22 collection?
Sleek, modern, functional, bold
What are the themes, stories or collaborations in your SS22 collection?
Travel, meet friends and family, make new connections and unforgettable experiences –  Pacsafe allows that free sense of adventure with anti-theft security, seamless functionality and sustainable materials.
Protect Your Valuables.
Protect Our Planet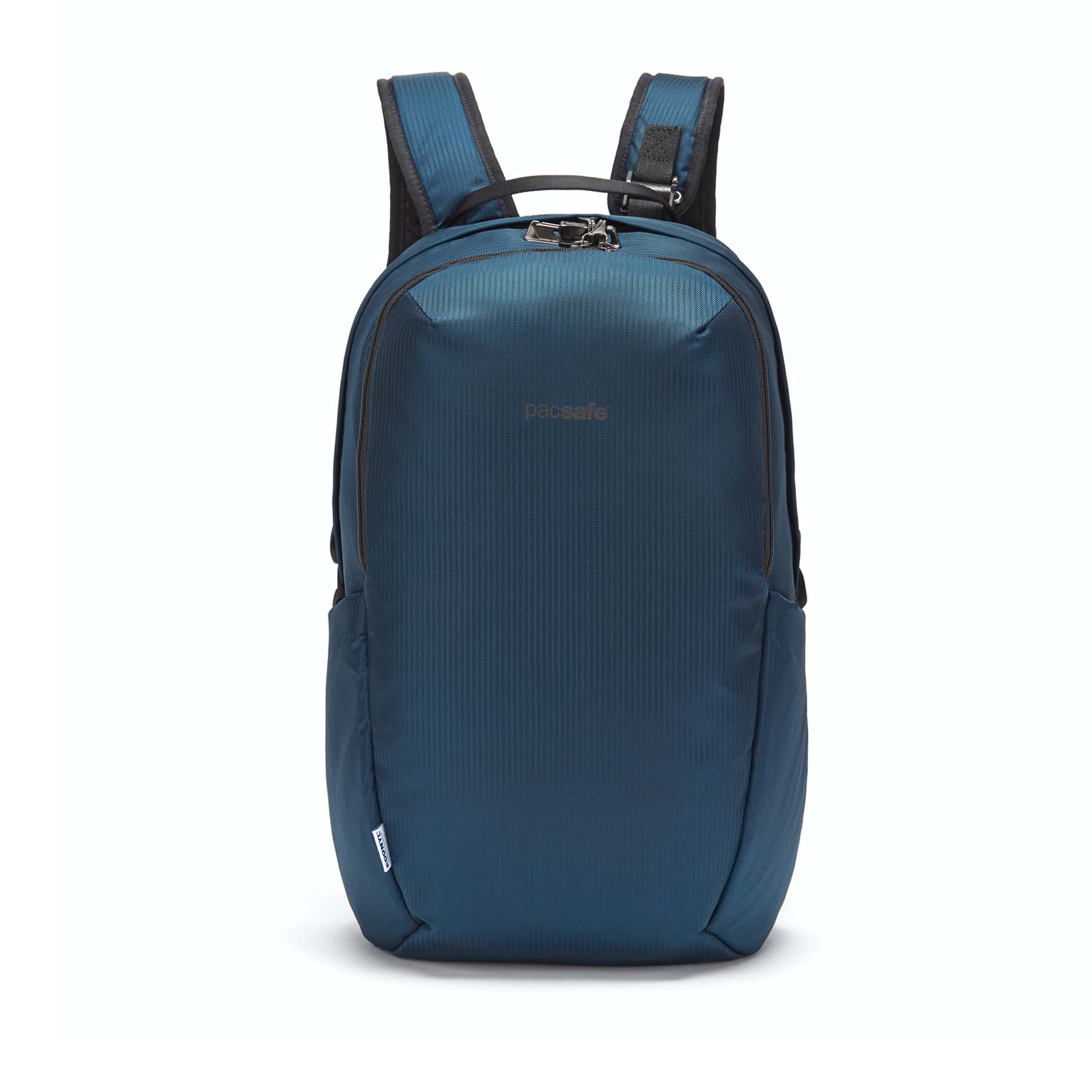 What materials are you using in your SS22 collection?
ECONYL® – regenerated nylon made of synthetic waste out of our oceans, like fishing nets
Recycled Polyester – made of recycled PET Bottles
What efforts are you implementing towards sustainability?
Our aim is to eliminate virgin plastic in the supply chain by 2025. We will research the use of other new sustainable initiatives and how we can use these in our products. Not only fabrics but as well as for trims – zip pullers, labels, etc.
Have your retailers suffered loss of sales due to the pandemic? If so, how have you addressed this issue?
We supported our retailers individually, e.g. with special promotions resp. discounts, changes of order (reduction)
How will you be supporting retailers with the SS22 sales?
POS material, printed / digital material for marketing purposes resp. their websites.
Key Products:
1 Metrosafe X commuter backpack – 30635100
2 Metrosafe X urban sling – 30615100
3 Vibe 25L Econyl Ocean – 40100641