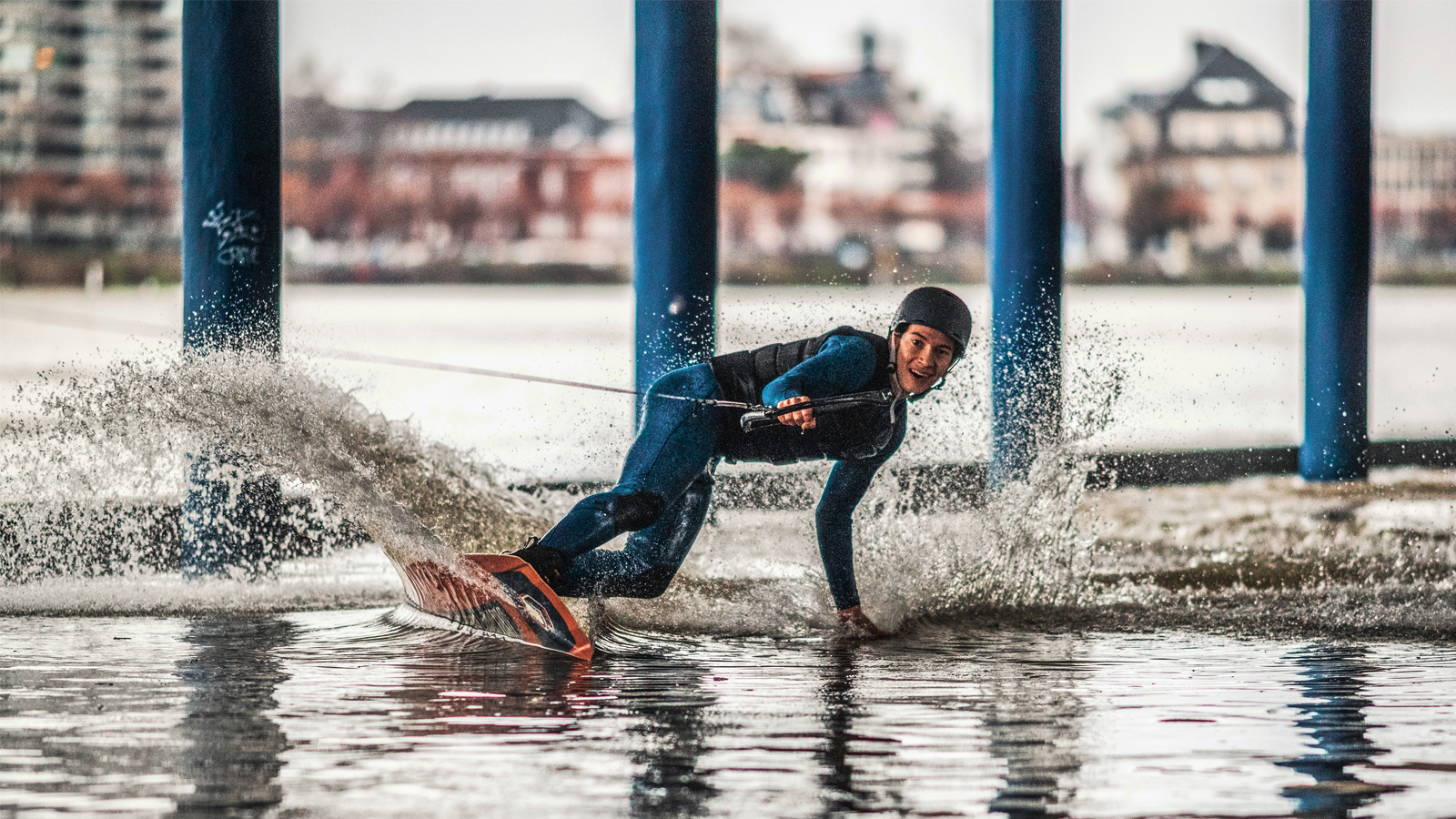 O'NEILL Impact Vests 2021 Preview
Retail Buyers Guide: Impact Vests 2021 Retail Buyer's Guide
Brand: O'Neill Wetsuits
Interviewee: N/A
Markets
How has Covid impacted the wakeboard business?
Covid restrictions and lockdowns have been incredibly challenging for commercial cable parks and boat lakes, but the level of consumer demand for all of our products has gone through the roof. It seems that people both have increased the value that they put on their outdoor and sport time, and also have some cash to spend that would otherwise have been used for travel or other pastimes.
As a result, our 2020 stock completely sold out very quickly in summer, and all of our 2021 stock is sold out before it even hits the warehouse.
Are your designing crash jackets for a wake market segment, eg boat / wake park / surf / skate. Or is the same design being sold over the whole market?
Our vest line is designed to offer a number of alternative styles, using various materials and levels of protection. Some boat riders may want a lot more protection than others based on their riding style, and the same applies to cable riders. No one vest style is perfect for all riders.
Which market is giving you the most growth? Which market is giving you the most direction in terms of the design and look of your crash jackets?
It is incredibly hard to be certain of the growth of specific subsets of wake sports as consumers so rarely stick to just one. Our product development is focussed around doing an amazing job, regardless of the application.
Style / Look
What style is your brand aiming for, what is the process of determining what your crash jackets look like?
O'Neill always approaches vest design with performance and fit in mind first and foremost.  All our vests share materials, prints and colors with our wetsuit line up so you can always find something that looks unique with the majority of vests being reversible to switch up your style.
Fit / Feel / Protection
What trends are you seeing in terms of fit, feel and protection in your crash jackets? What do you think your customers want and what has worked well for you in terms or fit, feel, protection? For example do end users want a thicker more protected crash jacket at a wake park (as they fall onto solid features at 20mph) or do people want as flexible as possible?
Whether travelling fast behind a boat or hitting something solid in a cable park it's personal preference, some prefer a thin and more flexible choice while others may prefer thicker with side impact protection so this is why we design for both and everything in between.
Also, there are many vests in the market now which put fashion before function, but they tend to be heavy, especially when wet. O'Neill will always focus first on lightweight performance to keep you on the water longer.
Tech / USP
What technology or materials are using in your crash jackets to give you a unique selling point?
All our impact vests feature NytroLite Foam Technology, which is stronger, absorbs 20% less water and is 3 x lighter than conventional PVC foam.  This allows for a super light, minimal bulk design with maximum impact protection.
This is far from just a marketing claim. Compare our Comp Vests with those of any other brand, especially when wet, and you will be amazed. The weight difference is so significant that there's really no competition.
Team Riders
How do your team riders influence your soft good offering? Do they have signature soft goods, do they help with design, do you suggest ideas to you, etc?
When it comes to vest development, our team riders are involved in the design and testing process from the first prototype to the finished product. Riders like Gunther Oka, Nico von Lerchenfeld and Maryh Rougier are not only some of the best in their sport, they also care about the performance, fit and look of the products they are wearing.
Best Sellers
Men's/Women's Slasher Comp Vest: The Slasher Comp Vest features a segmented foam core with anatomical flex points for maximum freedom of movement. Our bestselling vest is reversible and comes in four colourways for men, and four for women. Popular prints are Acid Wash for men, and Baylen and Bridget for women.
Men's Outlaw Comp Vest: The men's Outlaw Comp Vest with thicker side impact protection features a concealed belt system for extra security, often required by boat riders and water skiers due to their higher speeds.
Women's Bahia Comp Vest: The Bahia Comp Vest is designed for a new generation of athletes that want to bring beauty, personality, and confidence to the water. The combination of chic styling and absolute function makes Bahia Comp Vest a unique piece for the style-savvy and performance-driven athlete.