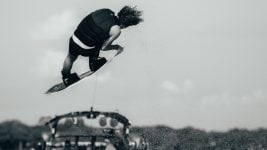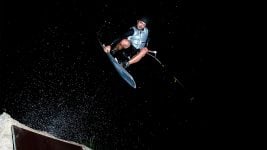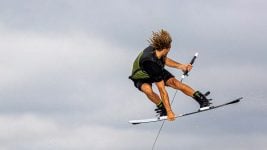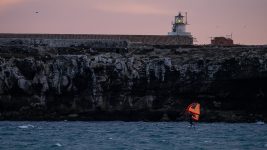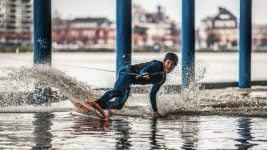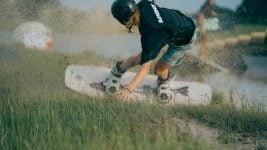 Impact Vests 2021 Retail Buyer's Guide
The impact vest market seems to have gone through a real shake up this season, from standing still due to COVID-19 to being slingshot into vests flying off the racks and gaining more momentum in other watersports than 'just' wakeboarding.  We break it all down in this retail buyer's guide. By Dana Miskulnig.
Market Round Up
Most brands seemed to have made contingency plans for the worst-case scenario due to COVID-19, from cancelling seasons or communicating with retailers and distributors how to weather the storm, but for most it turned out to be their best season yet. Jeff McKee, Brand Manager at Slingshot tell us, "It's gone completely nuts. Demand is through the roof as a result of folks turning to outdoor/individual sports to stay fit, focused and sane. It seems all the brands are in a race to get as much product in stock as possible." Cable parks might have struggled with getting people on boards due to lockdowns but those who were able to get out on boats and foils have been getting their hands on impact vests wherever they can, is the general consensus among brands and according to Aaron Grace, Marketing Director at Liquid Force, this momentum is here to stay, "Fast forward a year and LF has had one the best years to date and as of now, we don't see in slowing down in sight. "
Usually our impact vest retail buyer's guide focuses on the wakeboard segment but there's a new player in town and that's the foiling segment. More brands are meeting the demands from foil enthusiasts to cater to their needs as Gary Siskar, Director of Marketing at Ride Engine explains, "In the past impact vests were viewed as a "beginner" piece of equipment and now they are being used across all sports as a performance piece of equipment.
We especially see growth and demand coming from the explosive participation in hydrofoil surfing and wing foiling." Following suit, Liquid Force have also expanded to include vests for foilers and Sooruz have developed the new FIFTY jacket, "A lightweight, high performance and versatile jacket, with a 50N buyoancy, on which you can tie a leash directly in the back of the vest," explains Yann Dalibot.
Style & Tech
Let's get into designs and new tech… when it comes to developing impact vests the memo has always been finding that sweet spot between functionality and design and brands have been working hard to kick it up a notch. O'Neill are boasting 20% less water absorption with their NytroLite Foam Technology that is used in all their impact vests and is also 3x lighter than conventional PVC foam. They also get bonus points in the style department with the majority of their vests being reversible so you can keep switching up the style. Opting for a quicker drying time, ION are using Dry Grid Neoprene lining to speed up the drying process of their Vector Select and AMP Vests, which also increases the stretch and therefor fit too. Jet Pilot are pulling out all the stops in the tech department with their 360 stretch neoprene, Rip-Stop stretch and Glide Skin material but more on that in their brand preview. Like most brands, Follow caters to the cable park heroes with their original pro cuts but make sure to cater to the weekend warriors with their happy fit outline. Steve Anderson, Founder & Brand Manager breaks it down for us, "Its more relaxed in the mid-section for the beer loving, burger eater. It turns out this cut has been very popular in the market."
New Releases
Impact vests for foilers, new tech and more functionality; let's talk about some of the models we're looking forward to seeing out on the water. O'Brien have adapted one of their star pieces, the Men's Traditional, in the women's line which isn't just an impact vest but is also categorized as a life jacket and offers buoyancy to keep riders safe with a thin design and feel. "Its BioLite construction adds breathability for faster drying and makes it lighter and more environmentally conscious than traditional neoprene while still providing exceptional comfort," explains the team at O'Brien. Another vest we're stoked on is the Empax from Ride Engine, a vest dedicated to kiters and windsurfers. The final piece we're looking forward to is another one in the women's line, the Fragment Vest from Jobe, which even has a 50N ISO certification that makes sure you will stay afloat at all times.