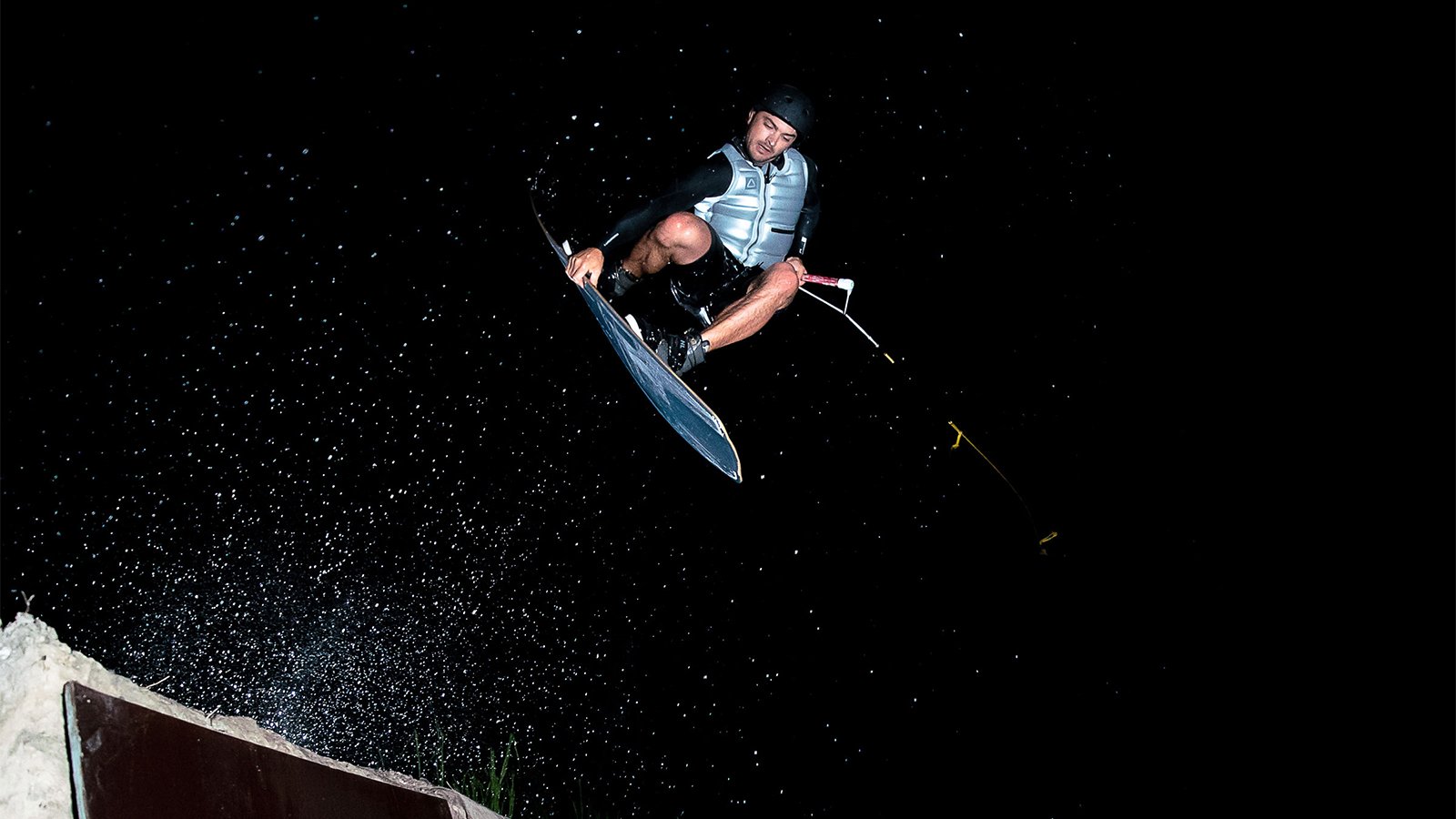 FOLLOW Impact Vests 2021 Preview
Retail Buyers Guide: Impact Vests 2021 Retail Buyer's Guide
Brand: Follow
Interviewee: Steve Anderson, Founder & Brand Manager
Markets
How has Covid impacted the wakeboard business?
It's been a crazy year, with so many highs and lows for the entire world, we had to completely rethink the entire range last year due to the uncertainty. We basically cancelled season 11 and made a hybrid 10.5. We needed to consider the dealer and distributor network in the worst-case scenario that they couldn't open last summer. We needed to support them to ensure their businesses would be able to survive by not dating stock, but still creating a new blended 10.5 range to complement the old range. I was really stoked on the result. In hindsight we should have done season 11, it was a cracker year for the industry, but no one could have predicted the growth or demand on product. This growth has added an entire new material shortage and logistical nightmare.
Are your designing crash jackets for a wake market segment, eg boat / wake park / surf / skate. Or is the same design being sold over the whole market.
We really focus our product for performance water sports. We make a lot of different styles and cuts to suit all body shapes and uses. 
Which market is giving you the most growth?
We have been lucky to see significant growth in all territories.
Which market is giving you the most direction in terms of the design and look of your crash jackets?
I'm never looking for inspiration from another brand as such. I'm always taking photos of products from everywhere I travel or visit. I look at clothing fashion and trends, but primarily from local areas or the public. I'm constantly looking for inspiration in all aspects of life. 
Style / Look
What style is your brand aiming for, what is the process of determining what your crash jackets look like?
When I started the brand 12 years ago, we had the same vision as we do today. No Gimmicks or flashing lights, just performance products that myself and my friends are proud to wear. If we make the best plain black product in the world, that's the aim. The colours and looks are the easy part. Product is the key. Build the best product in the world then worry about the marketing and colours.
Fit / Feel / Protection 
What trends are you seeing in terms of fit, feel and protection in your crash jackets. What do you think your customers want and what has worked well for you in terms or fit, feel, protection? For example, do end users want a thicker more protected crash jacket at a wake park (as they fall onto solid features at 20mph) or do people want as flexible as possible?
We introduced the happy fit outline 8 years ago as a 2nd fit/cut profile. The original pro cuts are more aggressive which is epic if you have a body like an athlete. Unfortunately, I'm not like that, so being selfish I decided to make a happy fit outline. Its more relaxed in the mid-section for the beer loving, burger eater. It turns out this cut has been very popular in the market.
We are always using the best materials and manufactures available. This sometimes makes competitive pricing hard as I'll refuse to affect the performance of a vest to save some $$$. It seems that customers are seeing and feeling the quality of our range in store and on the water and are happy to spend a little more $$ for our gear. I've always said we are not racing to the bottom, we don't want to make the cheapest gear out there, with crazy margins for the dealers so they buy our product. I want our dealers to look at the entire ranges sell through and base their margins as a complete brand. Not looking at a single line product costing on a spread sheet, but the success of the brand over an entire season. What's the point ordering product with an extra 10% GP but you need to sell 30% of your stock order on sale. We are trying to build the assets and marketing to support the dealers with selling their inventory in season at full price. 
Team Riders
How do your team riders influence your soft good offering? Do they have signature soft goods, do they help with design, do you suggest ideas to you, etc?
We are constantly working with the team on inspiration and developments etc. I'm finding the dealer and distributor network are the best forms of feedback. They are dealing with the customers that are buying the products and the end customers feedback is the most important.
Best Sellers
This is a hard one, we do some unique products, but the TBA is my favourite this year. If you find other vests sitting too low around your waist then our shorter Pro fit cut is for you. Using nothing but the best of the best in materials, our dual layer super stretch neoprene, featherweight foam, and unique offset front zipper make this vest subtle and unique. The TrueFit internal liner ensures no movement in the neo for a consistent ride all day long. The LTD silver version comes with shiny-ness included so Alex can see how good looking he is everywhere he goes.
Construction Features
– Completely constructed with seriously stretchy & soft neoprene.
– Dual layer neoprene construction.
– Feather weight foam, the softest and lightest we can find.
– Offset zipper for a unique on water look.
– Comes in a biodegradable shipping bag.
– Reflective neoprene in LTD silver colourway.
– TEEN, XS, S, M, L, XL, 2XL