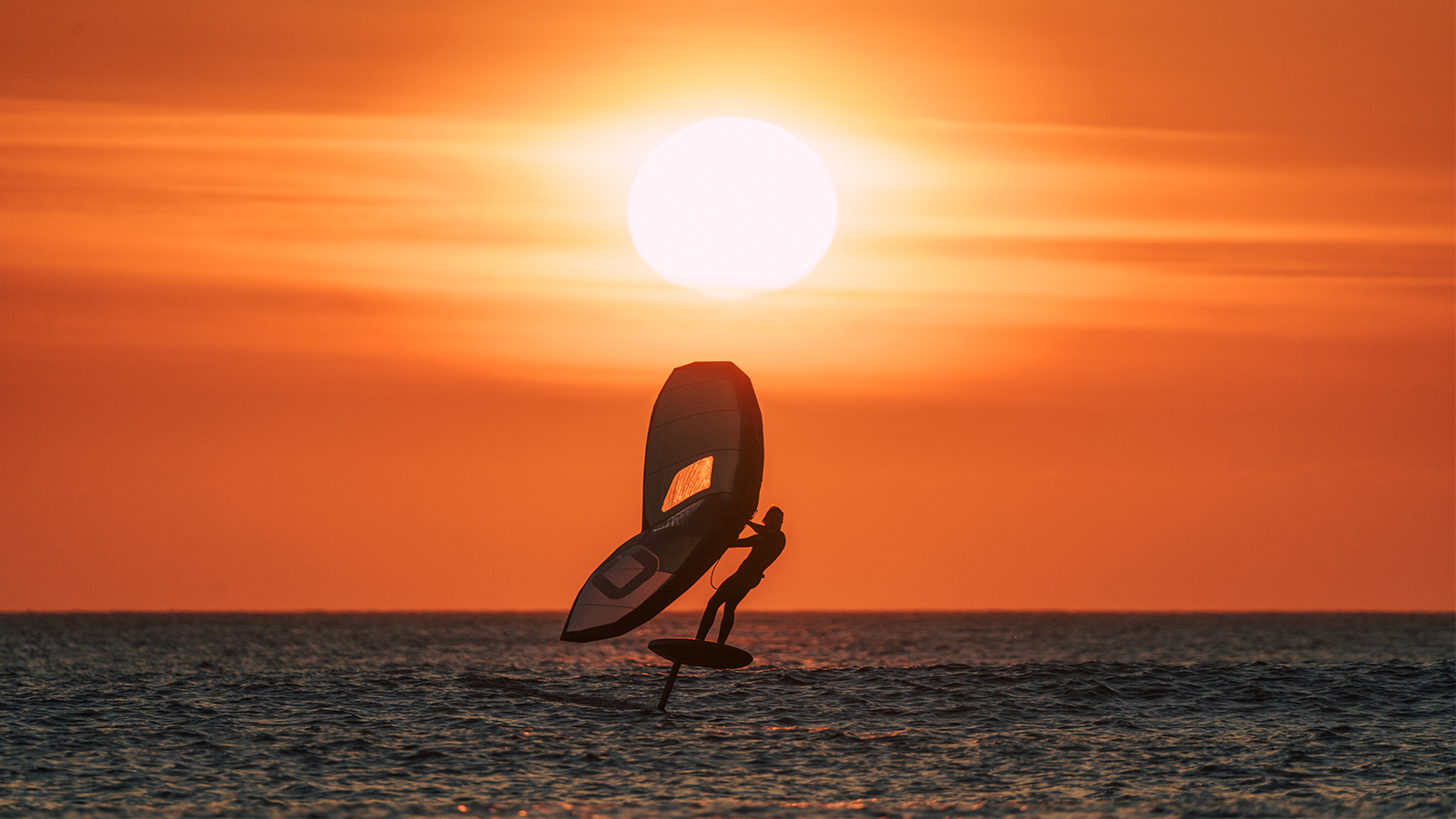 Ozone 2023 Wing Preview
Retail Buyers Guide: Wing 2023 Retail Buyer's Guide
Brand: Ozone
Interviewee: Hannes Burner, Wing Sports Manager at Ozone Kitesurf Ltd
What are the main trends in wing foiling, in terms of riding styles?
For being such a young sport, an astonishing array of riding styles have already evolved. While most people are still progressing on the freeride side, popping the occasional jump and gliding on wind waves, there are also quite a few that take it to the next level. Freestyle, waveriding and race seem to be the main styles.
What customer profile is driving more product demand at the moment (newcomers/experienced, kite/wind riders/exclusive wingfoilers)?
The amount of people starting to wingfoil still seems to be exceeding those who have already invested into gear. However, there is lots of demand for upgrading the initial purchase as people find out that there is a strong interaction between progress and the right gear for each stage of the learning curve. You outgrow your first setup pretty fast, and if you don't step it up you won't progress as fast. Luckily we don't see the demand for kites slowing down at all and this suggests that there are relatively few kiters that have given up their passion for venturing into wingfoiling. We believe that there are more windsurfers that are looking for new sensations, especially foiling for those low wind days, and wingfoiling seems to be quite accessible if you already have windsurfing skills. Customer groups that don't cross over from wind-driven watersports are also a fast growing segment – e.g. SUP, wakeboard, surf. Good to see young guns popping up on all the spots, and also a solid female crowd of any age group seems to get into the sport.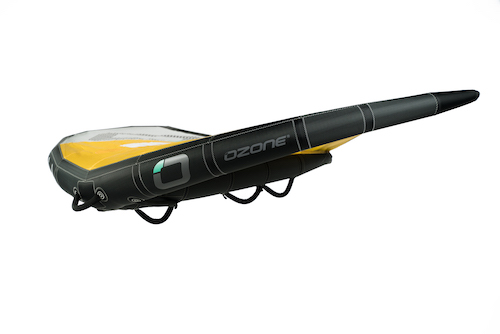 In what market section do you expect the biggest growth?
Geographically, Europe, North America and some countries in Asia and Oceania (Japan, Australia, New Zealand) seem to be on the forefront of the sport, and these markets will see the biggest growth in absolute numbers. Other regions will catch up fast this season but shipping bulky items to the more remote countries still seem to be a big and expensive hurdle.
How popular are and will become land variants of the sport?
Currently wingfoiling on sea, rivers and lakes has been the killer app of the inflatable handheld wings. Only the combination with a hydrofoil (due to its lack of friction) unleashes sufficient performance without compromising the ease of use of a relatively small and inefficient sail. The rigid kitewings were popular on frozen lakes in some areas back in the days. Cruising on a skateboard or mountainboard can be a lot of fun and also good training for wing handling, but the risk of injury or damage of the wing is considerable once you start to mess around with tricks. Same on the snow, we had a few sick sessions on Norway's flat spots in 40 knots, it's a lot safer than snowkiting in these conditions, and it's a great way to learn how to handle the wing. You need stronger winds and relatively hard packed snow to get going though, and it's not easy to go uphill. Unfortunately due to global warming there are fewer spots with proper snow cover in the flatlands, or lakes that freeze in the winter, which will limit the wider use in the snow considerably.
Which of your wings are selling well and why?
Currently we have one allround wing model, the WASP. It ticks all the boxes whatever style and surface you prefer. It's construction has proved to be super solid and its performance is among the top wings in the market. The recently released third version of the WASP boasts exciting new features and improvements over its predecessor that have sparked great reactions from our distribution network.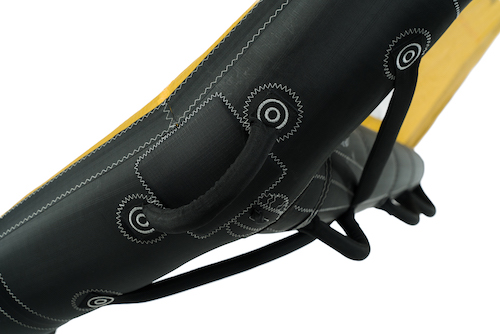 How many wing designs will you offer this year?
We have a few ideas in the pipeline that we can't share with you yet. There will be demand for specific wings that may be better at doing some things and compromise others. At Ozone as a product driven company we listen to our customers' feedback, wishes and pains. All our other product groups have seen similar developments – we start with an all-round model, and then develop more specific products to cater individual preferences.
What are the main trends in Wing construction, materials and design that the industry is progressing towards?
The main issue that every designer seems to want to tackle is sail tension. The more rigid a wing, the better its overall performance. Light and stiff materials might change the game, but they are also a significant cost driver, and some of them have teething issues or are challenging to work with in production. It's all exciting times in this young sport and it's amazing to see all the brands coming up with ideas and innovations in such a fast pace.
What materials and construction techniques are you using this year? Will you launch any innovations for 2023?
We are testing different materials and some of them look very promising. We are very diligent with testing new materials, not only in our Vietnam factory lab for load, UV stability, temperatures and humidity, etc., but also intense field longevity testing for a minimum of 6 months. Our design team and the prototype crew at our factory do a great job of constantly coming up with new construction techniques, and there is a lot of cross breeding from all the other products (paragliders, speed wings, foil and tube kites, wing suits, harnesses, boards and foils) that are manufactured in our factory.
Any standout graphics, artwork collaborations or pro models in your current collection?
All our wings can be customized from personal colour combinations up to full-fledged pieces of art. The custom logo team have mastered the craftmanship of cutting and sewing the most amazing designs for our customers. We offer different manufacturing techniques (sewn-in, stuck-on, screen printed) and we help our customers with the design process.
Have you implemented any new sustainable practices in your production and shipping processes?
Our Vietnam factory is powered by solar panels installed on the roof. Off-cuts from the wing production are reused for making bags or similar products. As we produce to order, there is very little excess stock in the market, we only manufacture what's needed, and our customers only need to order what they are able to sell.
How are you supporting retailers to sell this category?
Great products, good margins, honest marketing, and a different business model that doesn't need big investment in stock and hence reduces risk for the dealer. Our version strategy makes products last longer and puts less pressure on retailes to sell products heavily discounted at the end of the season. Our Ozone order system, communication of delivery dates and tracking of shipments are efficient and reliable.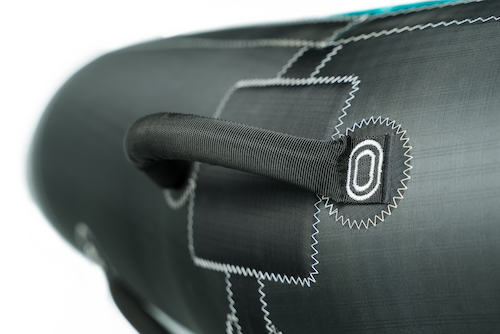 The last two years have seen disruptions in virtually all industries, either due to logistical or sourcing reasons, or factory shutdowns due to COVID-19 restrictions. Our factory was no exemption and we suffered all possible supply issues as well as a few months of factory lockdown or fewer available workers due to sickness or care of their family members. We spend a lot of management time to make our factory work in the smoothest way possible and we are proud that despite all the turmoil we have sailed through the last two years incredibly unharmed. At some point – when other factories ran out of raw materials – we were manufacturing the WASP V2 in 11 different colours as we were able to secure some batches of fabric that our suppliers seemed to have found in the most hidden corners of their warehouses.