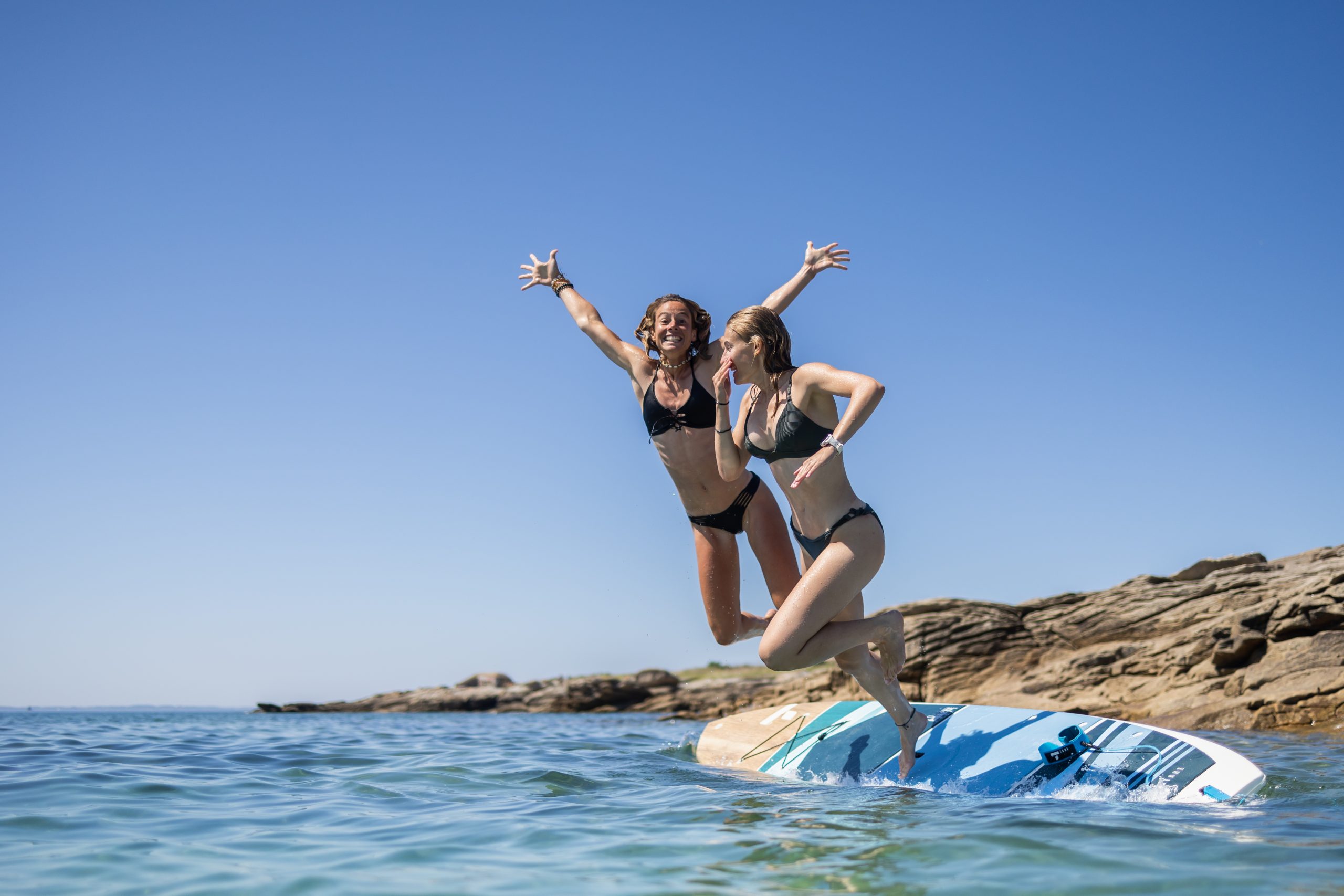 TAHE 2023 Wing Preview
Retail Buyers Guide: Wing 2023 Retail Buyer's Guide
Brand: Tahe
Interviewee: N/A
Please give us a history of the factory?
For over 40 years, TAHE has been sharing and communicating our passion for board and water sports. At our base in Vannes (Brittany, France) we design and manufacture a complete range of products that are reliable and long-lasting, to guarantee to our customers endless fun on the water.
What is its current manufacturing expertise?
Our manufacturing unit, based in Vannes (Brittany) is the only board/water sports mass production facility to have stayed in Europe. The new (ad)venture, with our TAHE, does not change our determination to continue manufacturing our products in France. Home manufacture is very much part of the new brand's DNA.
Our industrial site, part of Tahe Outdoors Group, where all TAHE rigid products are made, features a manufacturing process that is unique in the world. It enables us to exploit three different types of thermoformed technology in one location: hollow-body thermoforming, polystyrene core thermoforming, and blown extrusion, options that are not available to any other manufacturer on the planet.
These three production options mean we can consistently manufacture tough, light-weight, quality products that are excellent value for money, essential elements for delivering maximum fun whatever your skill level. It's our continuous investment in high performance machines that enables us to compete with other products almost exclusively "made in Asia".
We have invested into brand new production. This new investment in our production facility is an important step for the company. These new machines will enable us to increase our production by 30-35%. More than 30,000 additional products per year can be manufactured here in Vannes. This 2 million Euro investment allows us to properly support the rapid development of the company. It also gives us extra flexibility and agility to continue to innovate and support our continuous research and development.
This allows us to produce seven different product categories exploiting the different techniques : SUP, Surf, Wing and Windsurf boards, Kayaks, O'pen Skiff dinghies and other small boats/Tenders. Tahe Outdoors France also makes its own polystyrene and polyethylene slabs at the same site.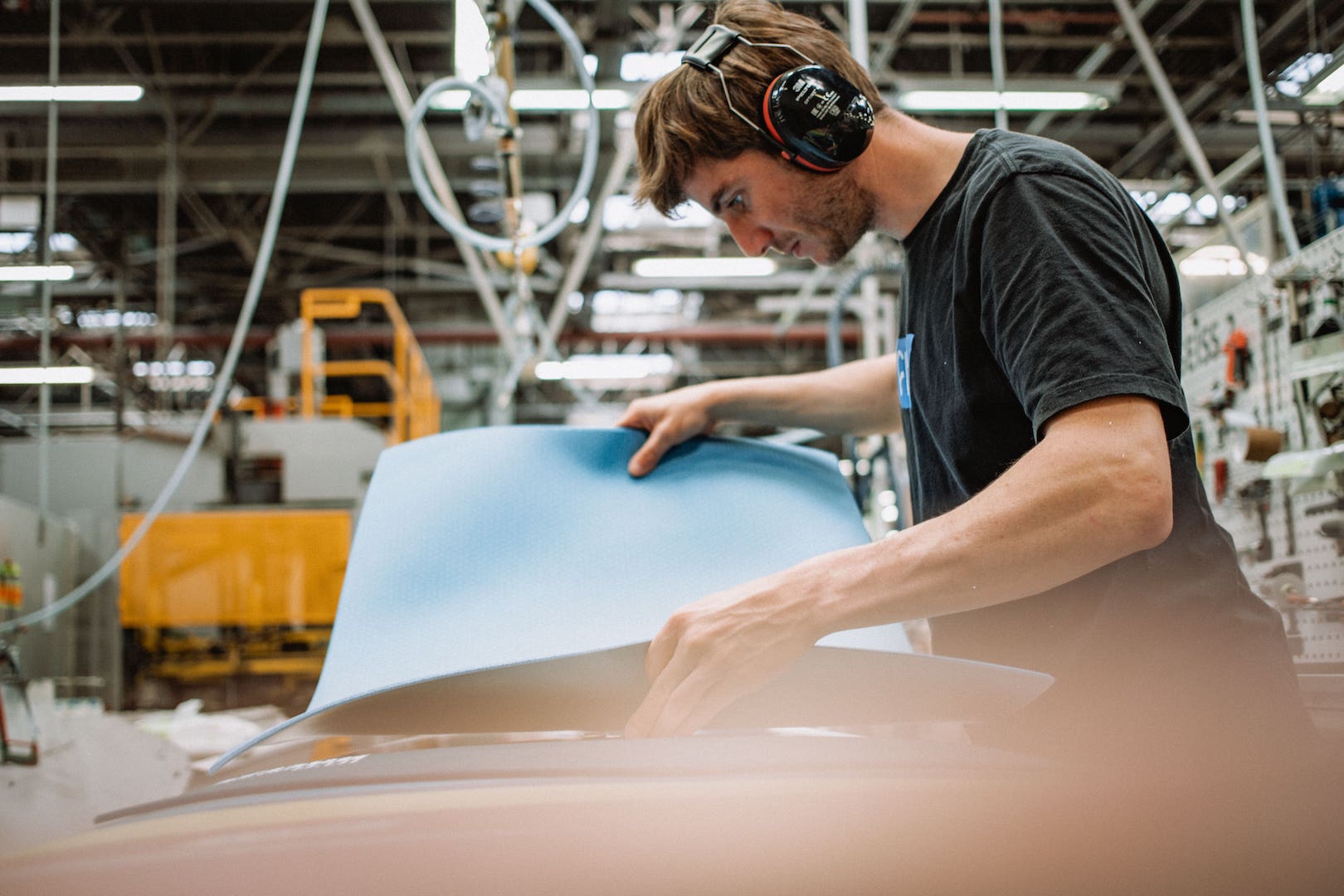 Please give us some stats that demonstrate the scale of the factory
Since the creation of the factory, nearly 2 million boards have left our factory.
Year of foundation: 1979
Production 2021: +70,000 products
Exports: 85%
Employees: Ca. 117 worldwide
Subsidiaries: 3
Distributors: +90
Domestic: France, Japan, Italy, UK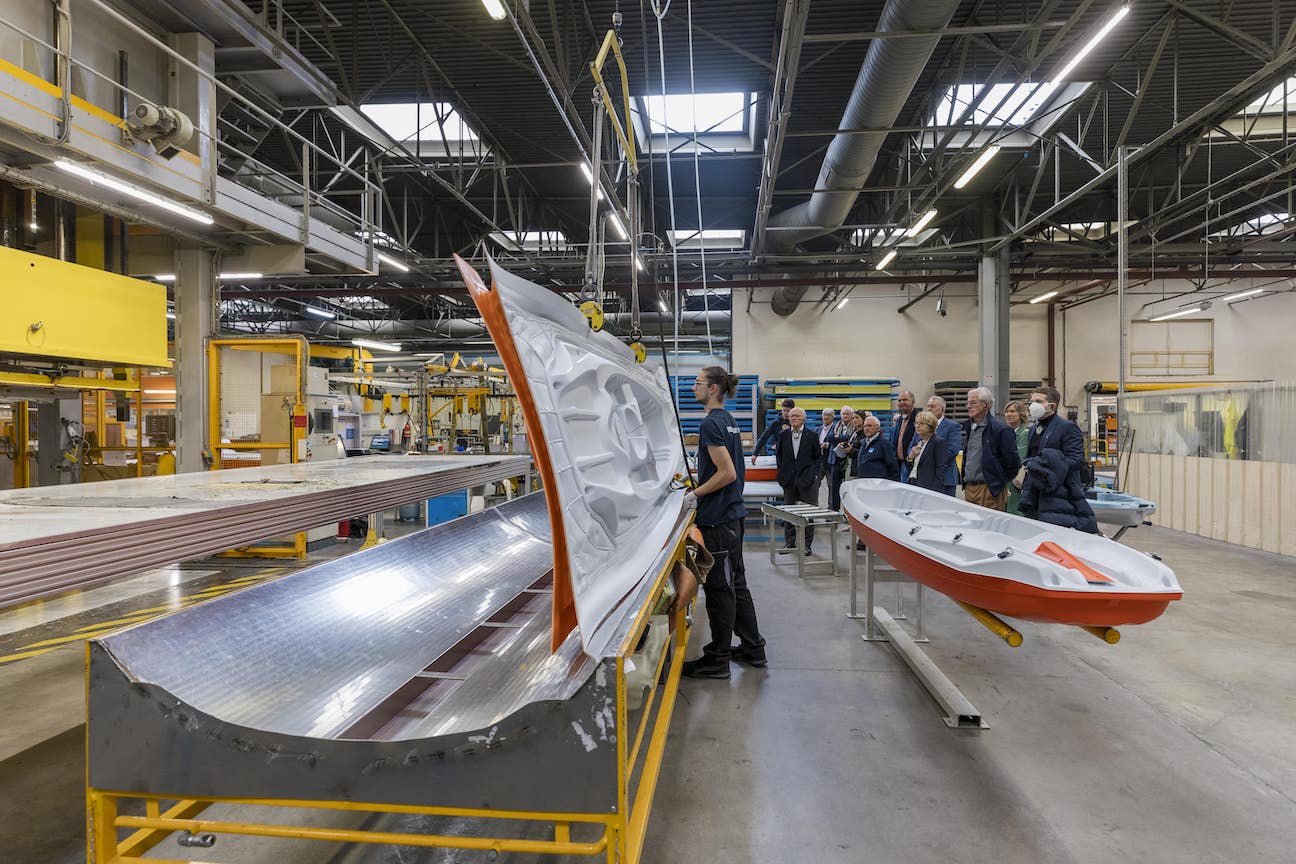 How do you ensure the quality of your production?
Retaining our manufacturing in France is not simply a gimmick or a question of pride, it's also the best means of ensuring quality control and offering something different from other manufacturers' products that are almost all made in Asia.
Which innovations are you most proud of?
In 2008, we conceived and produced the first ever 100% eco boat, which went on to win a prestigious award from Ademe and the French Nautical Industry Federation, the "Bateau Bleu" prize. The boat, the O'pen Skiff, originally known as the O'pen BIC, is 100% recyclable. 

We've also recently developed a new machine, the PSE Separator.
This latest innovation solved two problems in one go: recycling our production rejects and off-cuts, while also enabling us to recycle all our Tough-Tec products. Products which are already conceived to give the longest life-span possible.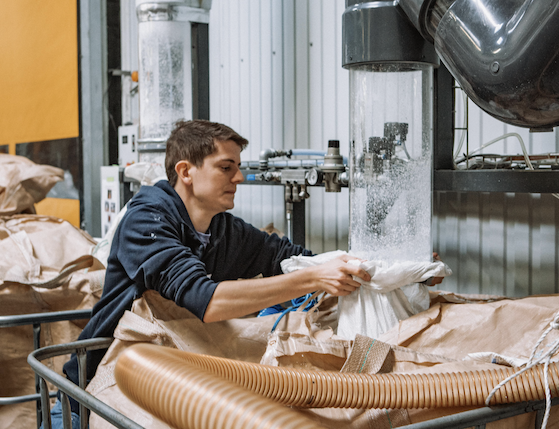 How have you made your production more sustainable?
What are the advantages for Tahe/SIC in having in house manufacturing?
The challenge is to succeed in increasing production while retaining high quality standards. We're working on numerous projects—on higher performance products that are also more environmentally respectful. In the coming years, we will continue to reduce our environmental impact. That's a big part of our R&D: testing new materials that can make us as virtuous as possible. Every environmental gain is also a gain for our company, especially regarding the recycling of materials—that's the case with our production off cuts and our Tough-Tec technology. Our manufacturing processes are clean and efficient. The ultimate goal would be to be able to recycle all our boards at the end of their lives, which should be at least ten or twenty years. What's always in our minds is to produce a product accessible to the widest possible range of users, a product as long-lasting as possible, and 100% Made in France, in collaboration with all our local and regional partners. How about recycled fishing net fins? Stay connected, it's coming soon!
Sharing our passion across successive generations.
All the teams here are proud of what we do. We manufacture a wide range of safe, reliable leisure products for use on coastal waters. We have also contributed a great amount to both formal and informal development of sports for youngsters, especially our popular international classes of O'pen Skiff (sailing), and the TWF130 and Techno 293 (windsurfing). The latter is one of the most popular and developed classes in the world. As many as 400 competitors may be on the start line at the T293 World Championships. It's remarkable. We also conceived and manufactured the world's first ever production surf board, enabling hundreds of thousands of people to learn to surf. We are proud of that, It is our purpose.