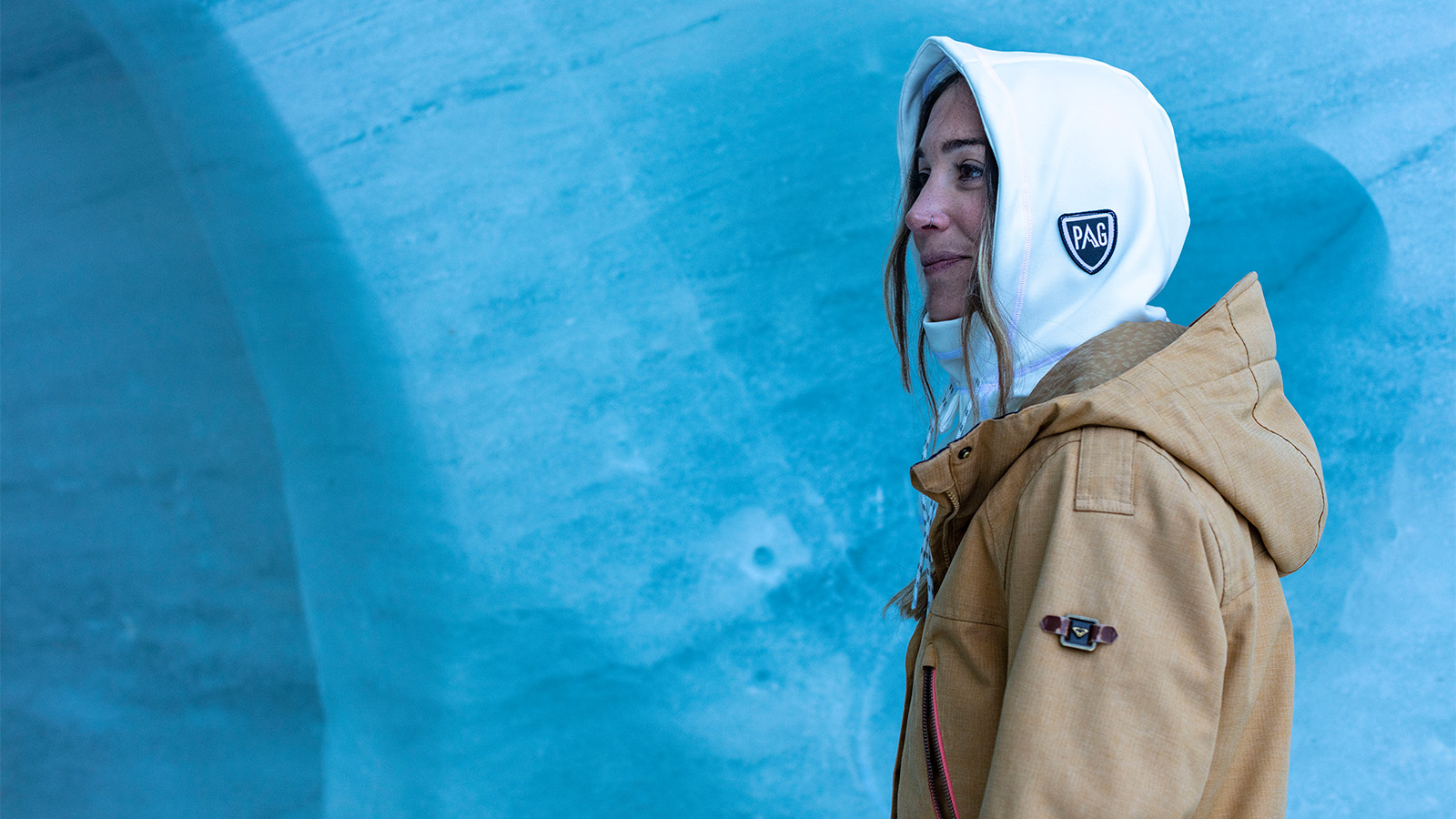 PAG FW20/21 Facemasks Preview
Retail Buyers Guide: Facemasks FW20/21
Brand: PAG NECKWEAR
Interviewee: Paul Obermosser, CEO
What are the key trends in this segment and how are you serving this in your FW 20/21 collection?
Our key trend is technicity!
PAG NECKWEAR's core value has always been to bring accessories to the same standard of quality and technicity as the rest of the entire outfit. In our mind, accessories are too often dispossessed of technical nature and the brand objective is to address this issue by creating high-quality accessory textile for the global market. Design wise, PAG largely embraces influences from fashion and streetwear but this happens only when the technical and comfort constraint have been overcome. In order to do this, we closely work with our team of athletes and our designer Louise Porche so as to build a real bridge between technicity and style.
As a proof of commitment to this core value, our products have been honored with the first prize of innovation from the 2019 « Talent de mode » and we have been invited to the next WHO'S NEXT event during Paris Fashion Week next January. We'll also be participating at ISPO in Munich for the first-time next year.
2020 also marks the brand expansion with the SUMMIT LINE which brings innovation and style to new heights thanks to a futuristic vision of textile accessories. Our design work will also include the creation of new technical material in partnership with 37.5 Technology.
What shape/design of facemask is most popular in your range? 
We are at the origin of the « ADAPT » technology which is gaining more and more recognition from our customers. This retractable hood creates a movement which gives the opportunity to adapt it to any moment of the day, during and after the physical effort. This tech has been designed to go way beyond the snowboard practice as to become an essential for daily use.
« ADAPT » technology is used on 3 types of PAG hood :
HOODED ADAPT
HOODED ADAPT PROOF : waterproof and ultra-breathing hood
HOODED ADAPT XL : XL hood which goes up the helmet while leaving the neckwear inside
We keep on developing these kind of products to build a real ADAPT movement and give our customers the chance to make their daily explorations in the best possible conditions of comfort, warmth, thermoregulation and technicity.
#DESIGNTOEXPLORE 
What manufacturing techniques are you working with?
PAG Neckwear is doing 100% of his production in France, with a know-how and a quality recognised in the entire world.
We are working on a lot of different materials, so we adapt our confection methods to each characteristic of fabric.
We are working a lot on water repellent materials, so we have to adapt on our sew technicity.
We also work on hot stamping for our ORIGINS range to have printed fabrics.
What materials are you using? Any innovations to talk about?
PAG is committed to using quality materials for products that are one of the most technical in the market.
We started a collaboration with 37,5 which permit us to find and use really innovative products and participate in the development of special fabrics.
What sets this product apart is that their products dry 5 times faster than other products so it permits to have a dry neck warmer in all conditions.
This technology also has the goal to keep a comfortable body temperature in effort or not.
For 2019 we have developed a water-repellent and ultra-breathing product that will make the most technical product on the market. 
What about colour palettes and graphics?
In regards of the 2020/2021 collection, the colour range will go from blue to grey using water-repellency and ultra performing micro fleece. Not to mention we will also include beige and dark green colours. We mainly work on mixing textile material within the same colour palette in order to add our own technical touch as a nod to the first moutaineering down jacket. Obviously black and white are the colours we focus the most on and we use a lot of color block for the neckwear while the hoods use a different colour and sometimes a different material as well.
Any stand out artwork collaborations? Pro rider models?
We keep on collaborating with two artists for the origins line neckwear and give them full carte blanche. For this season we had the chance to work with the amazing photographer Perly and the streetartist PIOC. New artistic collaborations will be announced soon and we'll launch our first series of special signature coloring with some of the PAG Family riders.
Describe your POS materials for retailers?
Next year will be around new eco-friendly packaging while our retailers will be provided with a lot of advertising for their point of sales. Not to mention we'll participate in events all year long with our partner HO5 Park. Stay tuned!
Please talk us through your 2-3 keys models for FW20/21.
There's going to be an important focus on the HOODED ADAPT XL which will get equipped with a waterproof version for 2020 as we are receiving lots of request for this. Balaclava will also be developed.