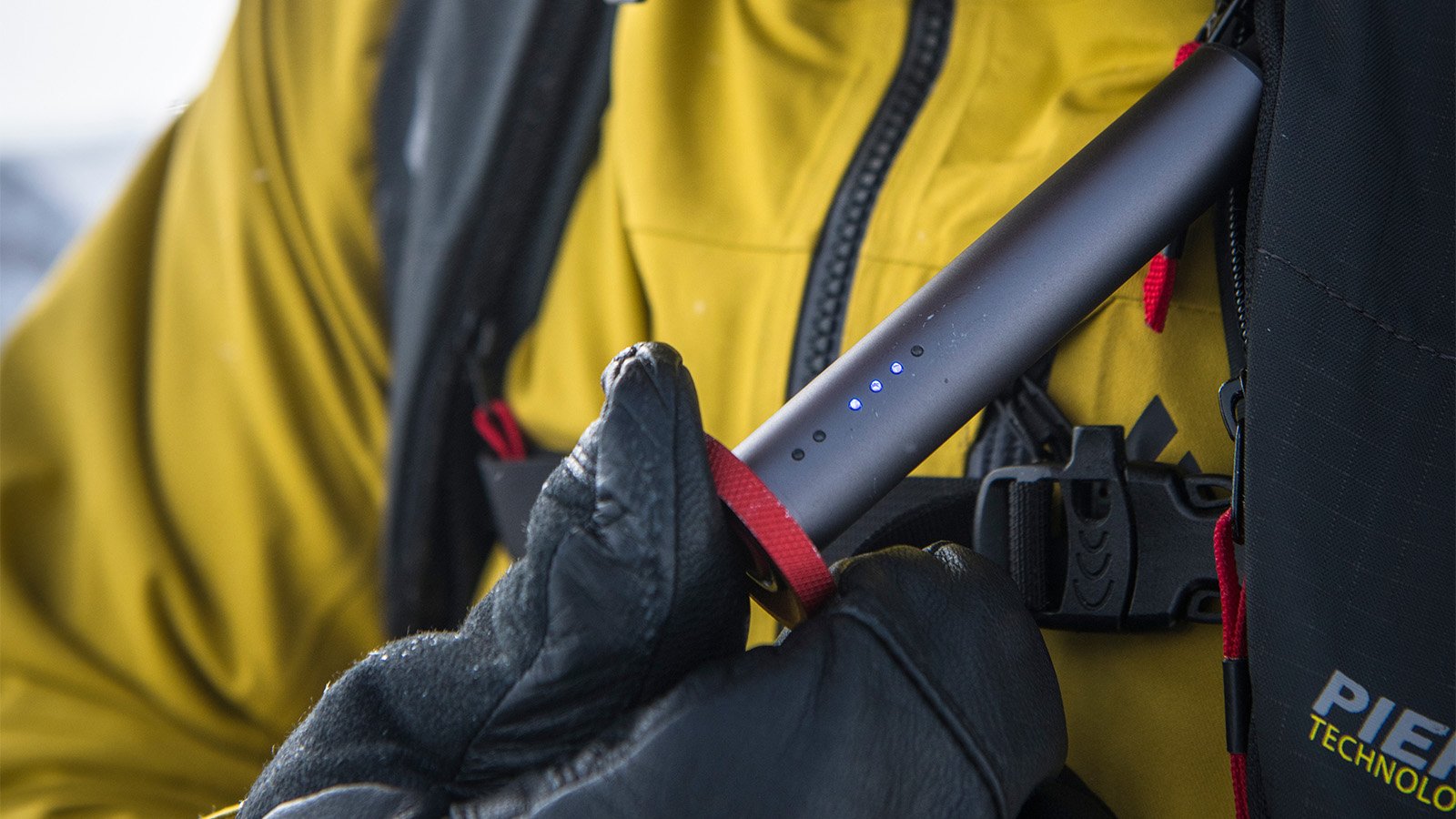 Black Diamond/PIEPS FW20/21 Snow Safety Preview
Retail Buyers Guide: Snow Safety FW20/21
Brand: Black Diamond / PIEPS
Interviewee:  Christian Lehmann, Head of Marketing Europe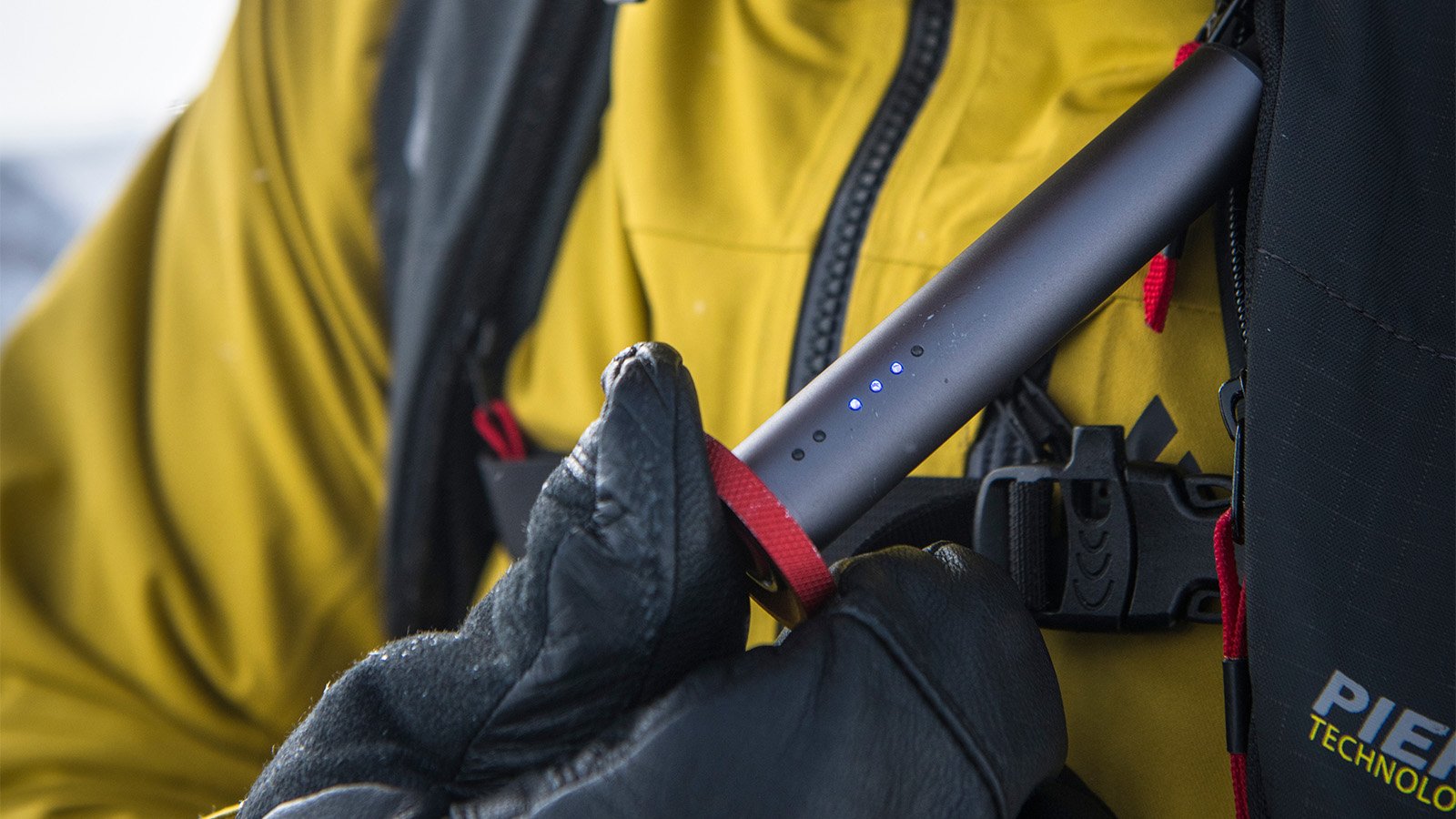 What are the major trends in the snow safety market next Fall/Winter?
Black Diamond and PIEPS have set a new standard by introducing Bluetooth compatible products such as beacons, the JetForce avalanche packs and the PIEPS iprobe to the market. This technological advantage offers major improvement in terms of user orientation to the buyer.
What do customers expect from their snow safety equipment?
When talking about personal safety equipment, unquestionable reliability and user friendliness is key. Since there is a broad customer base that does not use their safety equipment on a regular basis or throughout summer – Black Diamond and PIEPS are addressing this issue as through the PIEPS app which allows training modus, helping customers to prepare and train with their safety products.
How are you segmenting your snow safety products and what are the main price points in each segment?
The portfolio includes avalanche airbags, beacons, shovels and probes. In Fall 2019 BD launched an innovative line of JetForce Airbags which will stay in the line for several seasons. The 3 models – JetForce Pro, JetForce Ultralight and JetForce Tour – are positioned between €750 and €1.140. The JetForce Pro was awarded with the ISPO Gold Award F19, has Bluetooth capabilities and can be connected to BD's beacons. In the beacon range our premium products are the Guide BT and Recon BT – which are positioned at €300 and €400. Probes are available in different materials – aluminum or carbon – and can be purchased in different lengths, which creates a prize range between €50-€110. The same applies to the range of shovels which depending on length, features and material cost between €35 and €90.
AVALANCHE BACKPACKS
What are the most important technologies/features in your avalanche backpacks?
Black Diamond's line of JetForce Packs consists of 3 different models, launched in Fall 2019. The JetForce Pro is now lighter, smaller and rechargeable featuring Bluetooth capabilities for easy updates using PIEPS App on your smartphone. The travel-friendly system features multiple deployments, with automatic deflation after 3 minutes to create an air pocket and has an automated self-diagnosis. Modular system to attach 10-liter, 25-liter, 35-liter, or 25-liter splitboard booster pack making it extra versatile.
The JetForce Ultralight is one of the lightest avalanche airbag packs on the market. The 20-liter JetForce UL features the Alpride 2.0 canister system, which is ultralight, extremely powerful and travel friendly as the canister setup is sealed. By combining compressed argon gas and C02 gas, the Alpride 2.0 system provides a strong initial blast that can inflate the 150-liter airbag in less than five seconds.
Finally, the JetForce Tour 26 uses the new Alpride E1 airbag system, which is electrically powered by cutting-edge supercapacitors. This powerful, fan-based system charges via both a micro USB and AA batteries and stores essential avalanche safety equipment as well as the gear you need for a day in the backcountry.
Which features set you apart from other brands? Do you offer anything new and outstanding next season?
The JetForce Pro which has been developed in close collaboration with PIEPS is unique due to its Bluetooth capabilities. It can be put in Bluetooth mode through pressing the main button 5 times within 2 seconds in order to connect it with the PIEPS APP on your smartphone. This mode allows to adjust system settings and quick software updates, fleet management and training mode. Those setting also allow the unique JetForce feature to empty the balloon after 3 minutes in case of burial to give a breathing pocket.
Due to the various innovations for Fall 2019 – there will be no new items added to the collection in Fall 2020.
AVALANCHE EQUIPMENT (TRANSCEIVER, PROBE, SHOVEL)
What are the most important technologies/features in your avalanche equipment (shovel, probe, transceiver)? Do you offer anything new and outstanding next season?
The avalanche equipment Black Diamond offers incorporates the latest advancements in snow safety technology. The beacons Recon BT and Guide BT both have Bluetooth capabilities to be connected to your PIEPS App on the phone same as the JetForce Avalanche Bag. Shovels and probes are designed to work together effortlessly and fit smoothly in the different Black Diamond snow packs' designated avy tool pockets. Besides key features as being efficient, user friendly and compact, a constant eye is set on staying lightweight. This is why BD offers shovels and probes in aluminum and carbon versions to offer options for different users' needs.
How are you helping retailers sell the avalanche equipment and educate customers (POS displays, etc.)?
One of Black Diamonds strengths is close connections to media partners same as providing excellent service to retailers. Setting a strong focus on the snow safety category, BD has put all efforts into educating and informing users about the new technologies on the market. This can be seen through multiple media outlets, shop windows displaying the entire category same as in-store support throughout Europe.
Do you offer any other products in the category snow safety (like detector/ reflector ) besides the traditional avalanche safety products? 
Accessories in the snow safety category which complement our product assortment are a snow saw, a binding buddy tool and knee pads.
Please name and describe 3 highlight items from your FW 20/21 collection.
A highlight will stay our innovative JetForce Pro pack with its various features for snowboarders and skiers, offering superior features for you to train and give an added layer of safety in the case of an emergency.