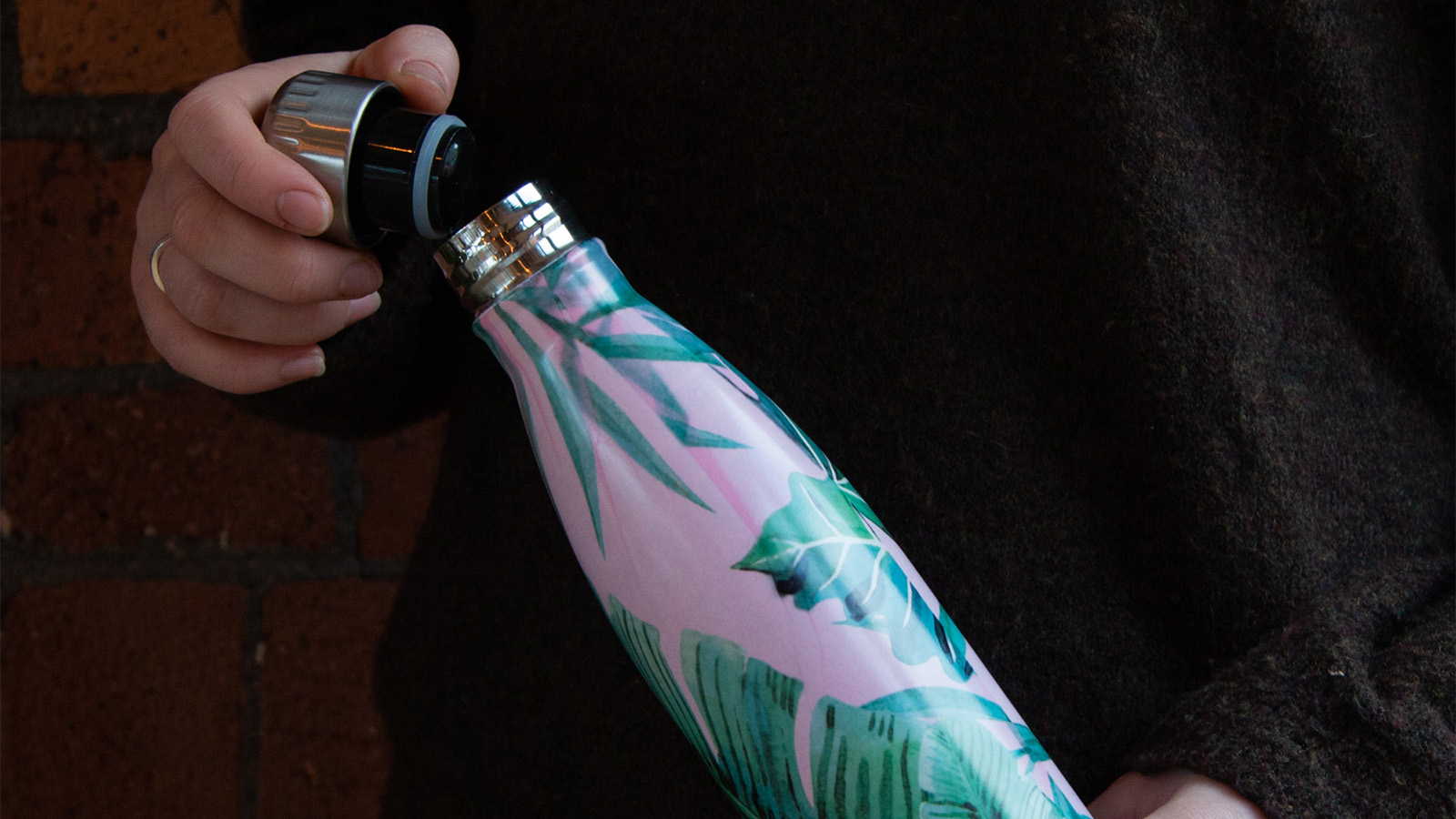 Pioneer Flasks SS21 Bottles & Flasks Preview
Retail Buyers Guide: Bottles & Flasks SS21
Brand: Pioneer Flasks
Interviewee: Judith Callens
What are the main marketing stories behind your new bottles & flasks for next season?
Great designs, practicality, eco-friendly and durability.
How has Covid effected your SS21 sell in plans ? (delays/range cancellations/carry over…)
We usually exhibit at major trade shows such as Exclusively Housewares, which was cancelled this year. However, we took part in the virtual show Exclusively Digital which launched 6th July and gave us some exposure. Of course, it's not the same as having a stand at a live show ! This means we have to move to social and digital platforms and promote the brand online more extensively.
Sustainability is a major reason why customers purchase bottles & flasks, what practices are you bringing in to produce more sustainably?
With sustainability in mind, our bottles and flasks are manufactured to last, and will sustain wear and tear for years, whilst being recyclable. They are made of high quality 18/10 stainless steel for durability.
What new trends can customers expect from bottles & flasks?
Bottles and flasks have become fashionable accessories, so trendy designs and functionality, portability and leak-proof qualities have become paramount. Practicality is key as people are exercising more and enjoying the great outdoors more than ever, away from crowds to maintain social distancing whilst sticking to a healthy lifestyle.
What new technologies/features are you bringing into your bottles & flasks collection? Which materials are you using?
A bottle or flask that is leak-proof and can easily be clipped to your sport gear, rucksack or belt is ideal. Our new range of leak-proof bottles and flasks are made of 18/10 stainless steel and feature our double wall vacuumware insulation technology to prevent heat from radiating outward – keeping drinks hot for up to 8 hours and cold for 24 hours.
A handy removable clip allows you to attach it to your sports gear, rucksack or belt, so you can take it anywhere with you.
There are cheaper flasks on the market using foam insulation, but they don't provide the same performance or value for money like a vacuum flask does.
What is new in your collection for next season?
We have extended our popular range of double wall stainless steel bottles with new designs and trendy metallic finishes, coupled with drink flasks in matching colourways.
How are you segmenting your collection and what are the main price points in in your collection?
They come in various sizes and colourways and are competitively priced!
Where do you see the future of bottles & flasks going next season? Are there any wishes from customers being implemented?
Yes, practicality and fashionable colourways such as metallic finishes which are hot trends for next season.
Please name and describe 3 highlight items from your SS21 collection.
HCF-200 series – stunning DrinkPods in pastel metallic finishes
Durable double-wall vacuum seal construction
High-quality stainless steel
200ml capacity
Unbreakable inner & outer body
Leak proof
Ideal for on the go, sports activities, work and leisure
Keeps drinks hot or cold for up to 6 hours
HCF-500 series – matching gorgeous metallic coffee mugs to mix and match
Durable double-wall vacuum seal construction
High-quality stainless steel
500ml capacity
Unbreakable inner & outer body
Features easy-close drinking spout
Ideal for on the go, sports activities, work and leisure
Keeps drinks hot for up to 6 hours or cold for longer
PVB300BP & PVB500BP series – extended colourways for our popular Pioneer bottles
Available in 2 popular sizes
Comes with a convenient removable clip / carabiner accessory
BPA-free, phthalate free and toxin free
Durable double-wall vacuum seal construction
High-quality stainless steel
Available in 0.3L and 0.5L capacity
Unbreakable inner & outer body
Leak proof
Ideal for on the go, sports activities, work and leisure
Keeps drinks hot or cold for up to 8 hours