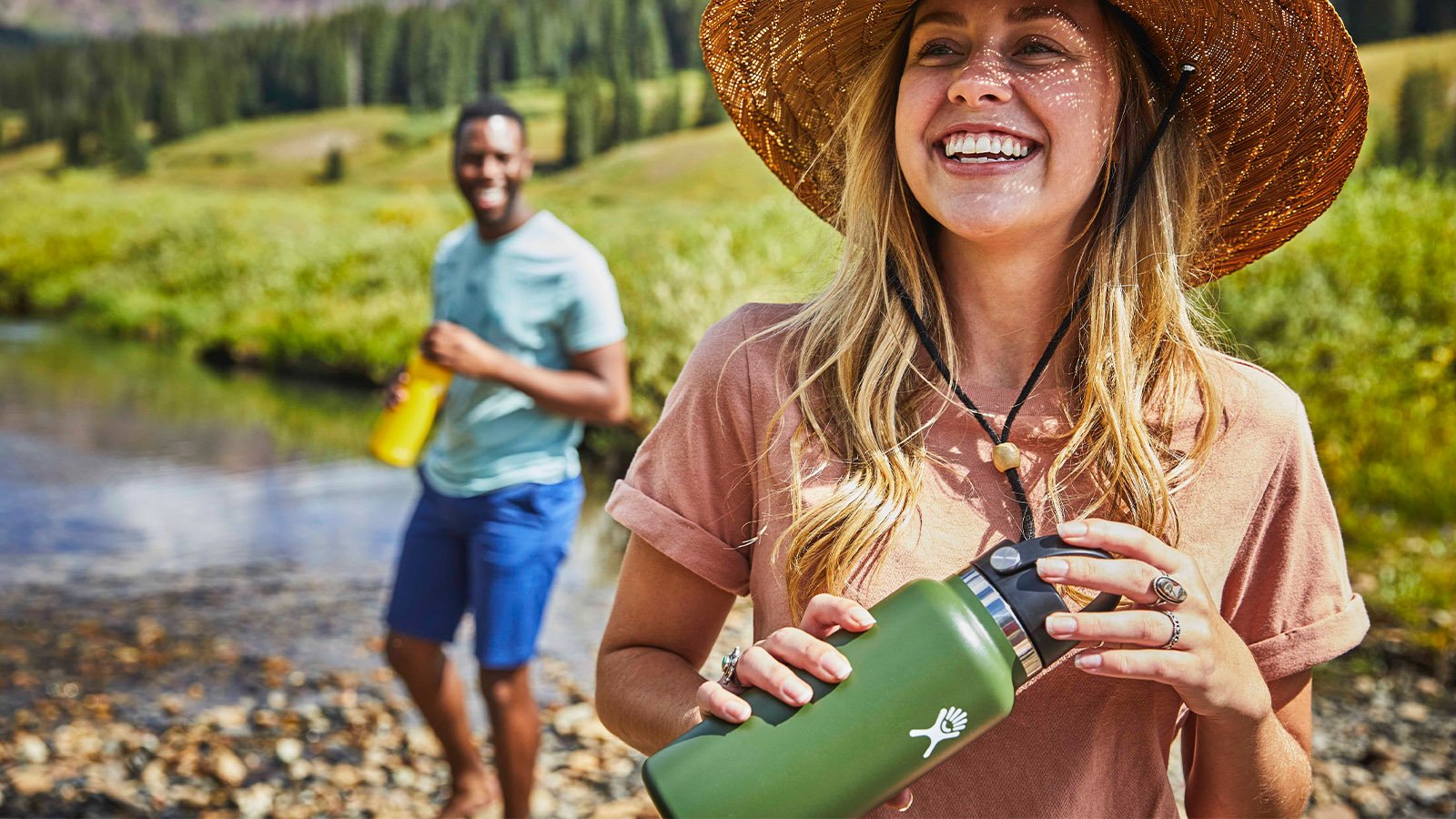 Hydro Flask SS21 Bottles & Flasks Preview
Brand: Hydro Flask
Interviewee: Abbie Baynes, UK PR & Marketing
What are the main marketing stories behind your new bottles & flasks for next season?
New colours: Hydro Flask are the leaders in colour, carefully selecting new hues each season based on trends. This makes it easy for consumers to find their perfect match.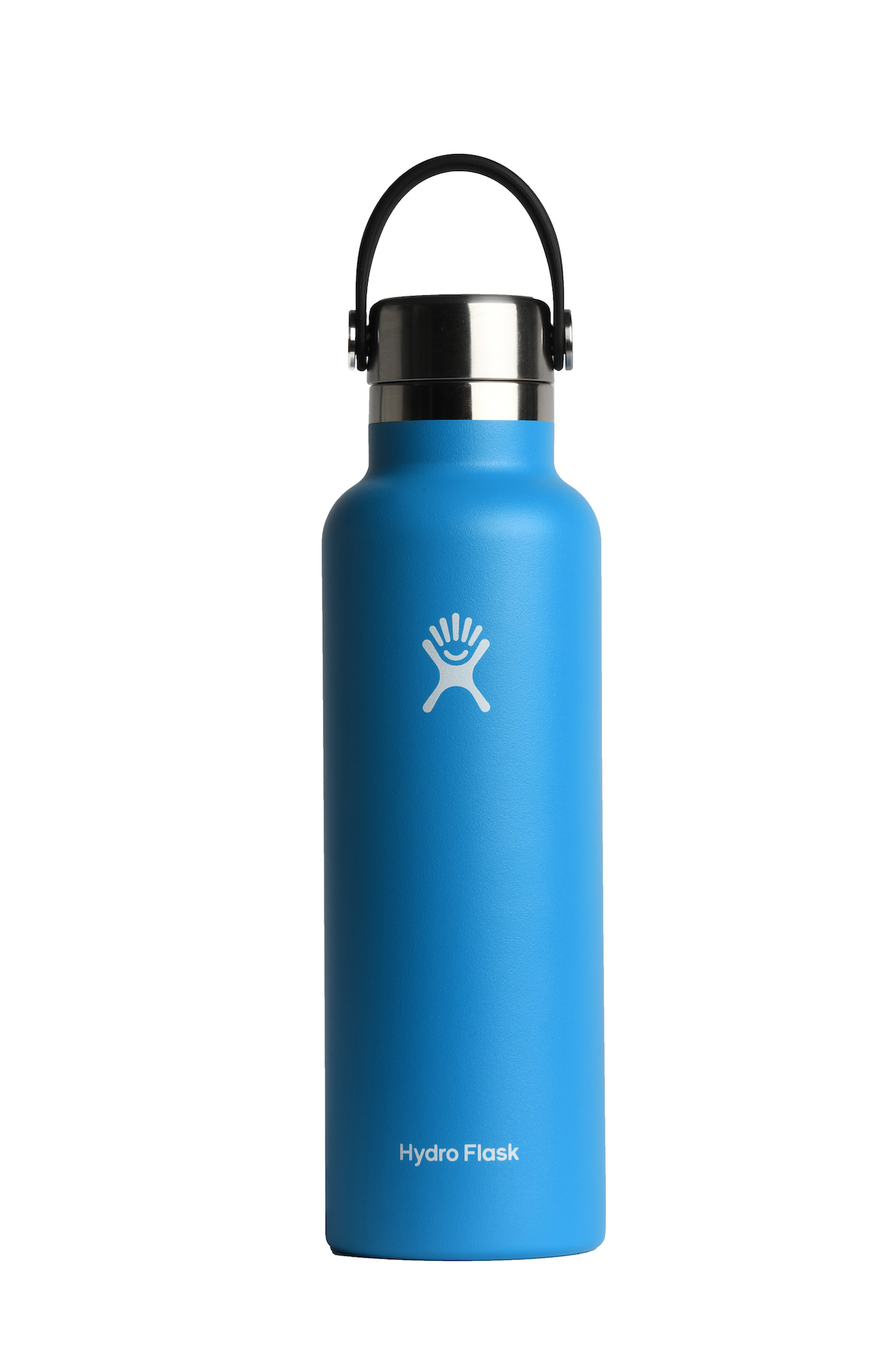 New accessories:
Flex Straw Cap – new for SS21, an improved straw lid for the Wide Mouth range that makes hydrating so much easier. Now leakproof, it also features a Flex Strap for easy transportation, and it's insulated keeping your drinks colder for longer. Replacing the Insulated Sports Cap is a Standard Mouth Flex Straw Cap that has all the same features as the Wide Mouth version.
Stainless Steel Flex Cap – for those who are looking to almost completely reduce plastic, the Stainless Steel Flex Cap is a stylish way to personalise your Hydro Flask bottle. It offers pure refreshment and insulation capabilities and is available in both Standard and Wide Mouth sizes.  
How has Covid affected your SS21 sell in plans? (delays/range cancellations/carry over…) 
Limited products launching: Hydro Flask have limited the number of new products and new colours launched for SS21 to maintain a higher proportion of carry-over products from AW20 to SS21.
Delayed sales samples: sales samples were delayed by a couple of weeks due to Covid-19 however all sales teams in key markets are now equipped and actively selling.
Virtual meetings: many sell-in presentations across Europe are happening virtually – no trade shows mean it's more difficult to hand out paper workbooks which means everything is being done digitally and via Zoom. Retailers are receiving sales samples via courier instead of face-to-face.
Sustainability is a major reason why customers purchase bottles & flasks, what practices are you bringing in to produce more sustainably?
Launched in 2009 as a reusable water bottle brand, environmental responsibility and sustainability is engrained into the brand. The water bottles, which are built with Hydro Flask's proprietary TempShield ™ double wall vacuum insulation technology and made from a durable, 18/8 Pro-Grade stainless steel, have a lifetime warranty and are built to last.
Hydro Flask's giving program Parks for All was created in 2017 to help build, restore, maintain and provide better access to parks – helping to ensure these special places receive the attention they deserve and remain intact for future generations. To date, Hydro Flask has given over $1.5 million to nearly 100 non-profit organisations and donated over 26,000 bottles.
Most recently Hydro Flask launched its #RefillForGood campaign in July 2020, aimed at improving the world in which we live through eliminating wasteful single-use bottles and plastic containers and replacing them with reusable alternatives instead. Ultimately, it's Hydro Flask's hope that people everywhere can begin taking small, achievable steps toward a big impact for the planet in their daily lives.
What new trends can customers expect from bottles & flasks?
Stainless steel construction: Hydro Flask believe consumers now fully understand the benefits of upgrading to a stainless steel vacuum insulated bottle – this was not so obvious a couple of seasons ago. The growing product offering on the market has helped pave the way for the bottle market. Stainless steel is known for its durability, purity and that it's easily recyclable. Hydro Flask's bottles have always been stainless steel but the new addition is the Stainless Steel Flex Cap which adds the purity the original Flex Cap doesn't offer (it's BPA-free plastic) and reduces plastic.
Sustainability: many new consumers are buying insulated bottles as they want to contribute in the fight against single-use plastic pollution. It's become another massive trend and, hopefully, it's a very long-lasting one! Hydro Flask has recently launched its #RefillForGood campaign which encourages people to make achievable changes to their lives as, even changing small things such as buying a reusable bottle instead of bottled water, starting a compost bin, etc., have a profound impact if everyone contributes.
Trendy colours and accessorising: seasonal, trendy colours are always popular with consumers. It allows them to buy a colour that matches their style or personality. Consumers also get excited about seeing Hydro Flask's new offerings for the following season. Launching new colours is always a big deal. Hydro Flask also offer different colour caps and the Flex Boot allowing you to personalise your bottle further. Again, the accessories' colours change often – typically seasonally.
What new technologies/features are you bringing into your bottles & flasks collection? Which materials are you using?
Stainless Steel Lids
Insulated, leakproof Flex Straw Cap
What is new in your collection for next season?
Stainless Steel Lids
Insulated, leakproof Flex Straw Cap
New colours (Alpine, Carnation, Rain, Pineapple plus Topaz for the Lightweight Trail Series)
How are you segmenting your collection and what are the main price points in in your collection?
Hydro Flask sits at a medium/high range in terms of pricing. Best sellers' prices are between £30 and £40 with accessories between £10 and £15.
Where do you see the future of bottles & flasks going next season? Are there any wishes from customers being implemented?
Consumers are looking for products which can be part of their daily life, beyond use outdoors, while practicing their favourite activity or at an exercise class. Design simplicity, design aesthetics and reliability and ease of use are key features that answer to this need.
Personalisation of the bottles is always key, as it becomes your daily companion, so Hydro Flask offer various accessories (such as the new Straw Flex Lid and Stainless Steel Flex Lid) as well as colours and designs including the limited edition Prism Pop collection and the limited edition Shave Ice collection.
Please name and describe 3 highlight items from your SS21 collection.
Standard Mouth with Flex Straw Cap: Hydro Flask's very popular 21 oz (621 ml) bottle now with the new leakproof, insulated Straw Lid. Keep your drinks icy cold for up to 24 hours (and hot for up to 12 – not recommended with the Flex Straw Cap) thanks to TempShield vacuum insulation. The durable, dishwasher-safe powder colour coating is scratch resistant and adds traction if your hands are wet. The mouth size is wide enough to fill with ice cubes and easy enough to clean well. The stainless steel construction won't retain or transfer flavours.
Stainless Steel Flex Cap: for those who are looking to almost completely reduce plastic, the Stainless Steel Flex Cap is a stylish way to personalise your Hydro Flask bottle. It offers pure refreshment and insulation capabilities and is available in both Standard and Wide Mouth sizes.
12 oz Cooler Cup: this brilliantly versatile Cooler Cup will keep cans or bottles colder for longer and it can also be used as a beverage cup. The silicone collar will keep cans and bottles secure, thanks to its snug fit. Pop the collar on the bottom and it increases traction if you're using the cup to drink from. It features Hydro Flask's TempShield vacuum insulation, uses stainless steel construction and is BPA and phthalate-free.