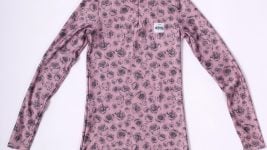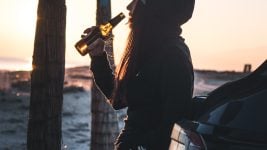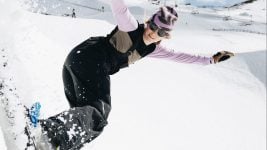 Base Layers 2023/24 Retail Buyer's Guide
The days of dull, boring black and white ripped underwear are long gone. Baselayers don't just keep you toasty on the hill, the provide a perfect second layer for stripping down to during Après Ski. Anna Langer on the trends for FW23/24.
THEMES & TRENDS
The main theme for FW23/24 on the baselayer market is functionality. "With consumers becoming more cost-conscious it has become important that we continue to develop products which can be worn in a multitude of conditions while still performing in its core environment (snow)," says Jassie Salveson, Sales & Marketing at Rojo Outerwear. Pally Hi add a new category for FW23/24 for the more price sensitive customer group: "We we still continue out 100% merino category, but have added a merino-bamboo blended collection," says Peter Bauer, CEO.
Eivy, who have pioneered the integrated neckwarmerand keep on innovating in this area expand their vision of how multiFUNctional base layers can be. "Trends come and go, for us it's always been about merging a streetstyle aesthetic with technical lifestyle garments and focusing on multifunctionality so we can have less stuff and more adventure." In general, attention for layers seems to be increasing, as Eivy note. "People are looking for products that allow them to resonate with nature and urban life. It's cool to wear active wear in the city which is a quest to the industry to make versatile products that combine function up in the mountains with fashion down in the streets," agrees Mons Royale Marketing Manager Europe, Jana Linicus. They also see an increasing number of natural fibres in the base layer category. "We as an industry now have the chance to put our knowledge and experiences derived from nature into action. One of them is the pull towards circularity in products and businesses. This transformative process, the increasing awareness by the conscious consumer and a strong sustainability narrative will drive not only the base layer category but the whole outdoor sports industry."
Also Smartwool aim to offer their consumers the most essential and versatile baselayer, which is everything they need to go anywhere, and introduce Thermal Merino Baselayer in Plus Size for Women – unfortunately only at the US market at the moment but every step in this direction is encouraging for the female customers. Kari Traa offer fresh silhouettes and details with modern patterns.
MATERIALS
Eivy use GRS® – Global Recycled Standard Polyester and Polylana® for accessories, Rojo use 90% polyester and 10% spandex, while ThruDark work with Polartec Power Grid: a patented grid construction knit that improves performance efficiency by increasing warmth and breathability at a minimal fabric mass. On top of that they work with body-mapped ventilation as well as compression technology concentrated around the arms and legs to reduce muscle fatigue.
Another base layer favourite is Merino Wool: "a natural fibre boasting numerous performance benefits, comfortable and soft to the touch with a very high weight to warmth ratio," explain ThruDark. SmartWool use ZQ certified Merino that is super comfy thanks to flatlock seams and shoulder panels. Kari Traa feature a new innovative jacquard technique in their 100% Merino Juliane baselayer set that eliminates seams on the belly and Pally Hi blend other sustainable fibres such as bamboo, hemp and organic cotton. Mons Royale also work with Merino as foundation, adding recycled polyester from PET bottles, depending on the purpose of the product.
COLOURS & PATTERNS
ThruDark stick with Obsidian Black, SmartWool offer solid colours and plant-based dyes in colour blocks and mountain patterns, while Mons Royale offer monochromes with a bold checkers print next to earthy olive greens paired with feminine purples and an orchid-based story inspired by the rad woman who defied all odds and blazed a path through convention. 
In general, the women's collections are a bit wilder. "For our carryover range we have established a range of muted, yet eye-catching colours that can be mixed and matched with each other from season to season as well," say Eivy. Most of their prints are carry over as well, with a new Black Leopard pattern for FW23/24.
Signature styles for Kari Traa are their Norwegian inspired patterns, that sit next to prints from the graphical Nordic Forest leaf skeletons and winter flowers. Their colour pallet is also inspired by fading away autumn nature and a Watercolour universe, from pastel blues to space dust lilacs, next to staple purple rose and true black. 
Rojo design their pallet to Mix and Match. They pair camofoliage with eradescent blues of the icy snow and frozen flowers, next to bright floral kalediscope celebrating the divine feminine power found within.