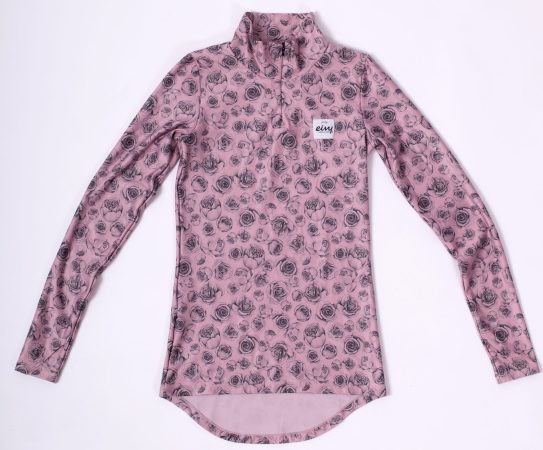 Eivy 2023/2024 Base Layers Preview
Retail Buyers Guide: Base Layers 2023/24 Retail Buyer's Guide
Brand: Eivy
Interviewee: N/A
What's your base layer strategy for 2023/24?
We are continuing to expand on our vision of how multiFUNctional base layers can be. We have added a new top called the Journey top, that packs smaller than our regular top thanks to a slimmer shape and lower collar. ¾ pants in our most popular prints and patterns are also new for the season for those who don't want the base layer going into their boots. We have added a one-piece base layer as a throwback to one of the first shapes we released over ten years ago called Leona. We updated it with a waist zip and our moisture wicking, fast drying UPF50+ fabric.
Are there any new trends in base layers?
Trends come and go, for us it's always been about merging a streetstyle aestethic with technical lifestyle garments and focusing on multifunctionality so we can have less stuff and more adventure. We do see the base layer part of layering getting more attention from customers which we think is great. When we started out you could pretty much only get black or blue, with very traditional fabrics and cuts so the buyers and customers "get" the product category a lot more now, and has made it a staple in their packing for a lot more than just snowboarding and skiing trips.
What are the key materials you are using?
We use GRS® – Global Recycled Standard Polyester for our base layers and second layers, and wool and Polylana® for our accessories.
Do you have any tech innovations for 2023/24?
Since our core products are based on our founder and creative director Anna Vister's  innovation in this space: The multifunctional integrated neck warmer base layer we continue to innovate around that, with new neck warmer and hood designs and matching accessories.
What colors and patterns are you working with?
For our carryover range we have established a range of muted, yet eye-catching colors that can be mixed and matched with each other from season to season as well, and for patterns we have around five prints that we pretty much always carry over, and on top of that we bring a couple of exciting new prints each season, for example a Black Leopard version of our iconic Leopard pattern.
What are your main price points?
Our tops sit at 80 EUR and tights at 70 EUR.
Please name and describe in about 60 words each of your 3 key models for 2023/24.
We blacked out our iconic Leopard pattern, with an almost black fabric dyed base, and two different hues of black spots sublimated into the base fabric. Stealth and eye-catching at the same time. Integrated neck warmer lined with micro fleece, extended back and thumb loops.
A throwback release to the OG Leona One-piece we released back in 2009. For this year we updated it with our four way stretch, UPF50+ recycled fabric, added a waist zipper and a soft microfleece lining in the hood.
A slim version of our tops, same multifunctional fabric, but cut more slim, a tad shorter and a low double layer collar with a hidden YKK® micro zipper. Perfect for warmer days in the slope, or layering for cold days or as a stand-alone piece on trips where you don't need all the warmth our Icecold tops bring.