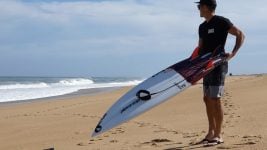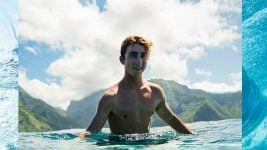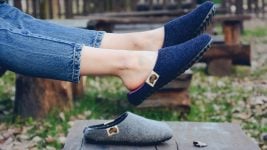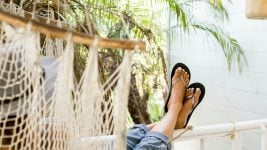 With surf and skateboard sales booming during lockdown the desire for accessories didn't fall short behind, however many hanging shoe brands did revise their product release strategy to adapt to the economic situation. Dana Miskulnig sees how the market's hanging for 2021.
Trends
Brands are sticking to natural colours in their designs with browns and blues being a staple here and drawing inspiration from palm trees but Reef are spicing things up in their designs to offer a hanging shoe for every occasion, "REEF is innovating by looking beyond 3-point sandals to cater to the "beach to brunch" mentality with sandals that work for all usage occasions while still being ridiculously comfortable." Sinner are staying true to their bohemian theme and Mayori are bringing you a plethora of colourways to pick from in their product line up, "We use strong colours such as turquoise, yellow, red which also give a colourful summer feeling. It is summer and you should feel it.  On the other hand, we use natural colours which should also match the attitude towards life and its surroundings. Here there are colours like cognac, beige, khaki etc.," explains Ben Steckermeier, CEO at Mayori.
Brands are making adjustments to offer padded comfort and more support for hitting the beach. Boukje Bontenbal, Product Manager at Sinner explains, "we developed a new flip-flop for women with a comfortable footbed and top layer, it's a surf style with multicoloured straps. And also a new style for men with a curved footbed for good comfort in a surf style".
Dropping new for SS21 is FoamLife, a new brand looking to shake up the market, started by industry vets Timo Mullen, Daniel Macaulay and Karl Read. With a focus on sustainability; both materials and their distribution strategy, FoamLife looks to 'Live Less Ordinary'. Read a full brand profile on the SOURCE website.
The C Word
So what changes did COVID-19 bring about for the hanging shoes industry? Aside from sales moving online, Hurley and Havaianas have also shifted their sales meeting to digital and many brands have also shifted their product releases to SS22 or focused on fast selling styles. At Hurley, "we had to be reactive and smart during the current season: in order to help our accounts for SS20, we decided to move some of the SS20 products to SS21. This decision not only helps clients reduce their orders and reduce the pressure on them but it is also a good way for us as a brand to keep control of the brand representation in the market." Havaianas are exploring the use of hanging shoes in the home explains Merel Werners, Marketing Director, "people are wearing Havaianas at home more than ever, this is a trend we will be exploring in the coming seasons."
Sustainability
The connection between hanging shoes and nature is clear, so it's just as important for brands to do their part in conserving that nature. Across the board, brands are working with natural materials in their products like leather (vegan as well in the case of Cool Shoe Corp.), wood, and cork. But brands such as Mayori, Cobian and Sinner are taking a more proactive approach. Ben from Mayori explains how they are putting sustainability into the hands of their customers, "For our summer 2021 collection, we will pack a few local tree seeds in each pair of shoes, thus giving each of our customers the opportunity to contribute to the preservation of our environment". Different brands have different approaches to sustainability with Cobian supporting foundations such as Friends of Bethany Hamilton Foundation, Surfers Not Street Children and Surfing the Nations and Sinner help the bee population by keeping their own bee hives. On the packaging front Cool Shoe Corp. are doing their best to eliminate plastic packaging by "using more cardboard, cord and biodegradable polybags. We also use more and more vegan leather." On the production front Flojos are introducing their first ever eco-collection for men's and women's hanging shoes "by using recycled raw materials such as pre-consumer recycled rubber sponge on the outsole, water based PU to reduce drainage pollution and low waste production methods," explains Cole Harmening, Marketing Coordinator. Indosole's approach sees them focusing on generating jobs and opportunities for people in Indonesia – keep an eye out for one of their new designs handmade and woven by a tribe in the rainforest of Borneo. Gumbies are "looking into incorporating Bloom foam into our Gumbies soles for an even more sustainable footwear range," states Katie Pascall, Design & Marketing Assistant.
Patterns & Graphics
As always, brands are getting creative and Hurley have designed the Women's Pool Float Sandal based off the, you guessed it, pool float craze to convey that 'carefree idyllic lifestyle'. Sinner have made their own outsole with the Sinner as I am logo in a honeycomb pattern, a tribute to their work in protecting the bee population. Taking a closer look at Reef's 'Women's Water Vista', they have created a new category of water friendly products. The straps feature a woven texture, the footbed is inspired by an espadrille, and for added comfort a liner with faux textile detail. With a classic 2 bar slide design and an adjustable Velcro backstrap this style fits a lot of different feet.