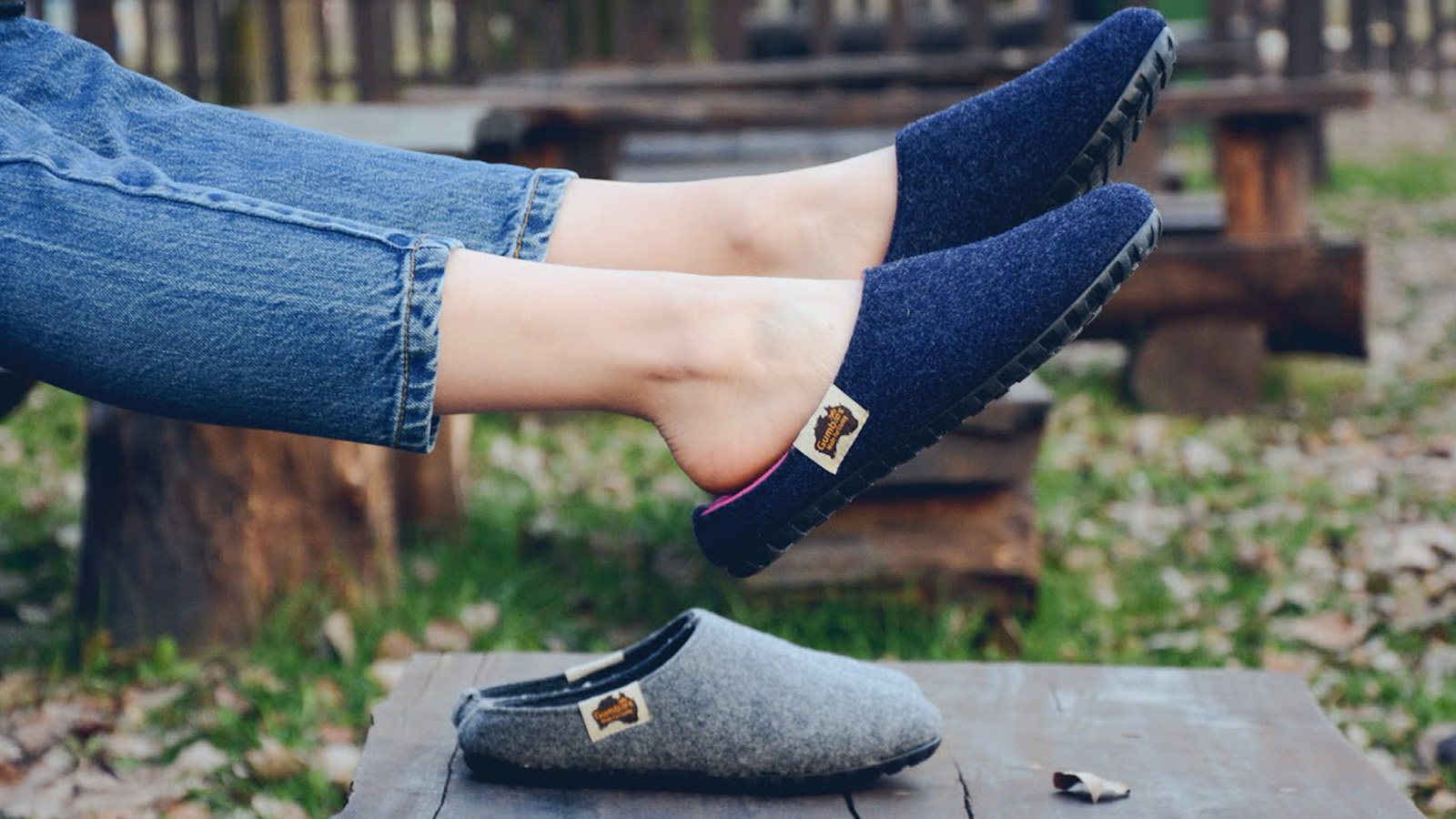 Gumbies SS21 Hanging Shoes Preview
Brand: Gumbies Limited
Interviewee: Katie Pascall, Design & Marketing Assistant
What are the key trends in this segment for 2021 and what exciting stories can we expect in your 2021 collection?
For our new styles, we've still incorporated the Gumbies story by taking inspiration from our travels around Australia, whilst at the same utilizing durable, natural materials to create a sustainable footwear range.
How has COVID effected your SS21 sell in plans? (delays/range cancelations carry over…)
We are very fortunate to say that COVID has not affected our SS21 plans.
What new styles and/or forms can we expect for 2021? What are your main price points? 
We are looking to expand the Gumbies slipper range for 2021 and are currently developing the popular 'Outback' slipper style.
What actions are you taking to bringing out a more sustainable collection?
We are always looking for new ways to develop our styles, so for 2021, we are already looking into incorporating Bloom foam into our Gumbies soles for an even more sustainable footwear range.
Any innovations to talk about the production of your collections?
We currently work with an overseas factory that sources recyclable, sustainable materials and helps to produce our footwear range by using a recycling/refinement process.
What about colour palettes and prints? What can we expect here for 2021?
Our unisex colours and prints are inspired by our wonderful nature and marine life found in the coastal waters of Australia, reflecting the beauty and importance of our worlds' beaches, coastline, and sea life alike.
Anything special going on in terms of packaging and POS for retailers?
For our retailers, we provide them with a Gumbies store display stand which is made from using PEFC-certified wood, as well as featuring a header using recycled bicycle tyres and a laser-wood engraved Gumbies logo.  These stands can hold up to 120 pairs of Gumbies shoes!
Please name and describe your 3 highlight pieces
The Outback slipper
The Gumbies Outback slipper was fi­rst introduced back in 2017, as part of the Gumbies Autumn/Winter range. This inspired us back in 2017 to create the Outback Slipper, with each pair using 8 recycled plastic bottles for added warmth, as well as utilising recycled rubber for the sole.
Since the Outback slipper was launched, we have recycled over 500,000 plastic bottles to date! The Outback Slipper midsole made from beans acts as a shock-absorber which prevents foot strain and discomfort, so you can go about your daily tasks pain-free. So, whether you're busy gardening or going for a leisurely woodland walk, our Outback slippers also make for a great outdoor shoe!
If they get mucky, these can be popped into the washing machine on a low temperature, however, the insoles will need to be taken out and washed separately.
The Islander Flip-flops
The Islander fl­ip-­flop (otherwise known as the '1000 miler') was first introduced by Gumbies in 2008. This is no ordinary flip-fl­op; built with comfort, durability, and functionality in mind, you can now explore further than the beach!
As a brand, it is important for us to find ways of using our carbon footprint, and to use recycled or reusable materials wherever possible. By utilising salvaged cotton from previous productions for the Islander straps, we have helped to reduce the energy needed to create new materials, as well as preventing discarded materials going into a landfill.
Other materials such as natural jute (for reinforcement) and recycled tyres (for durability and grip) have also contributed to giving the Islander flip-flop it's a strong structure, whilst utilising natural, recycled, and eco- friendly materials.
Comfort whilst on the move! Unlike traditional flip-flops, the Islander was specially shaped to follow the contours of the foot and the arch of the sole, as well as using EVA midsoles and cotton posts for extra comfort.
The Duckbill Flip-flops
The Duckbill, inspired by the Duckbill Platypus, was introduced to the Gumbies range in 2020. This is no ordinary ­flip-fl­op; the Duckbill ­flip- ­flop is 100% waterproof! A perfect flip-flop for walking through rivers, wading into the sea, or walking around the poolside.
We're doing our bit to end plastic waste, so we've used rPET – recycled post-consumer plastic bottles for the Duckbill straps and the toe post, as well as recycled tyres (for durability and grip) for the sole, which provides comfort and support whilst on the move.
Unlike traditional flip-flops, the Duckbill was specially shaped to follow the contours of the foot and the arch of the sole, as well as using an anti-slip EVA midsole for extra comfort.