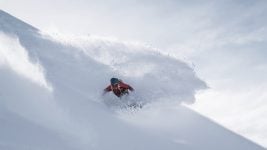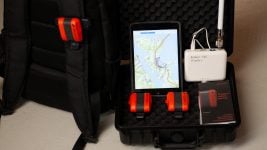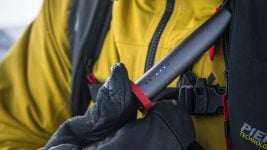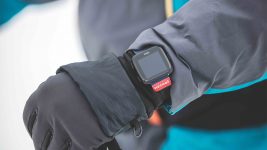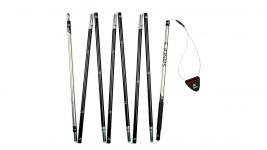 As freeriding becomes increasingly more accessible to the masses the need for safety equipment to work quickly, simply and effectively under stress is vital. The intention of touring is to experience the positive side of nature whilst having a fun (and hopefully long) day on the mountain with friends. Therefore, the less distraction customers suffer from having to carry heavy products, the better. Brands are navigating that fine line between creating lightweight products that perform in the harshest of environments.
The growth of touring has meant that brands are having to provide reasonable price options within their collections. "We want to make avalanche safety affordable for everybody in the wild" explains ABS' Sales Director Michael Vogt, a sentiment echoed by BCA whose two main segments are 'recreational' and 'professional', with recreational users making up at least 80 per cent of their market.
Since there is a broad customer base out there that doesn't use their safety equipment on a regular basis, the team at Black Diamond and PIEPS have addressed the issue through the PIEPS app which provides training modules to help customers prepare and train with their safety products in their own time.
Trends
"Digitalization will be more relevant in the future, not only for planning but also for safety reasons too" explains Vogt. Technology such as that used in the Resero wearable devices works when other more common communication signals such as a phone or satellite might fail. The enhanced radio channel ensures that any distress messaging will reach a rescue crew even if you're stuck somewhere with no connectivity – helicopter crews can fly and get your location up to 25 km away! Other technology such as their SMS emergency notification system and peer-to-peer communications which allows you to monitor the team you ride with within a 1km range is revolutionising the way tourers can maximise their safety on the slopes.
The ongoing roll out of the RECCO SAR Helicopter Detector, which evolves the RECCO rescue system from avalanche rescue to year-round search and rescue for missing people in the outdoors can be used by helicopters to search vast areas quickly – 2km can be searched within six minutes.
Backpacks
Most powder-hungry riders have accepted that a lightweight and durable backpack is indispensable for freeriding. "They expect it to be light and well-fitting but more importantly to be durable, versatile and very practical. Practical in terms of organization and pocket management but also intuitively usable," explains EVOC's Head of Marketing Jan Sallawitz. EVOC's new LINE R.A.S. PROTECTOR is the first ever pack that's ready for a Mammut R.A.S. avalanche airbag unit and steps it up with a level 1 back protector (available in 22l and 30l).
The Jones DSCNT 32L RAS is one of the only avalanche airbags built with robust snowboard carry straps and ergonomic pockets for carrying splitboard gear. It also features the Mammut RAS 3.0 system which allows you to travel with the air canister empty and remove the system if you want to use the bag without the airbag unit.
Ortovox's AVABAGs have been developed with core users and feature intricate details to improve the user's experience such as the main access zipper of the ASCENT line that offers quick access to your equipment, map compartment, hydration system or the construction of the safety pockets that can be adjusted to the shape of the shovel blades for the perfect form fit.
Black Diamond's line of JetForce Packs consists of three different models; the JetForce Ultralight, JetForce Tour 26 and the JetForce Pro which features the latest cutting-edge technologies; developed with PIEPS and has Bluetooth connectivity to your smart phone.
Avalanche Equipment
BCA's new Tracker4 avalanche transceiver combines the ruggedness and fast/loud LED display of their Tracker2 with the no-nonsense multiple-burial features of their Tracker3 and Tracker S—including Signal Suppression and Big Picture modes for ultimate avalanche safety.
Jones have produced two avalanche shovels and two probes. Their shovels are segmented based on weight. The standard shovel is made with an aluminium handle and the lightweight shovel is made with carbon handle. The probes are segmented based on length with the standard probe being 280cm with a narrower diameter, and the 320cm probe having a thicker diametre for more durability using in deeper snowpacks.
Additional Devices
Providing additional safety, Black Diamond's snow saw, binding buddy tool and knee pads complement their product range and BCA's BC Link 2.0 radio is extremely popular not only to maximise lines, but for preventing accidents too (now offered in European frequencies).