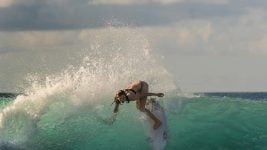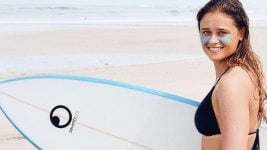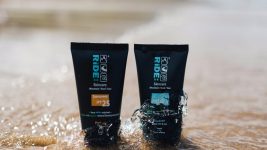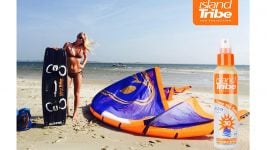 The increased awareness of skin cancer has dramatically changed the sun cream market with customers now demanding a more sustainable and responsible approach from the companies that they choose to buy from. By Ruth Cutts.

Within the niche of action sports focused sunscreen, many customers are wanting to see an increase in natural ingredients due to their affinity with nature and enjoyment of the outdoors. Consumers are now more aware of the potential dangers of chemical sunscreens not only to humans but to the environment too.
Made for Action Sports
Performance is key for those that partake in action sports with consumers needing more from their sunscreen compared to those found in mainstream supermarkets and drug stores. Raphael Vannier, Co-Founder and Head of Marketing & Digital Branding at SeventyOne Percent explains how the brand is actively trying to differentiate themselves from the mainstream sun cream market: "to us, the beauty business is boring, and we really look forward to disrupting the way the beauty industry drives sun protection communication."
For almost all action sports specific sun cream brands the focus is on providing water-resistant protection whilst also making a non-greasy formula which won't adversely affect grip. The clear gel line from Island Tribe doesn't sting the eyes when partaking in water activities or sweating and it leaves no unsightly white stripes on the skin. The formula used by SWOX can be classified officially as 'very water resistant' as regulated by the European Personal Care Association, Colipa. SWOX products actually exceed EU standards in order to provide the extreme protection required by surfers and riders.
Materials and Innovations
The focus is on the protection of the individual and the environment with most brands excluding harmful oxybenzone which can damage reefs. Island Tribe owner, Carlo van Kleef, explains that the exclusion of oxybenzone from their products means that "after four hours of water activity, only 1% of [their] product remains in the water".
For Aloe Up Sun and Skin Care Products the focus, rather unsurprisingly, is on the inclusion of healing aloe vera. Tom Whaley, CEO, explains how their products feature "between 35% and 96% pure aloe vera gel so when you rub in the sunscreen, it soaks in very, very quickly and bonds underneath your top layer of skin."
At SeventyOne Percent they're including a papaya multi-purpose balm that prevents rashes, is efficient for bug and mosquito bites and that also protects and hydrates lips.
RIDE have a sunscreen which includes a mineral called Titanium Dioxide which sits on top of your skin and reflects away the sun's dangerous UVA and UVB rays. To provide water-resistance RIDE also use Candelilla wax from the small Candelilla shrub.
Sustainability
To reduce the environmental impact of their packaging SWOX are using 'Green Plastic' that is partially made from renewable, organic sugarcane ethanol. This not only reduces carbon emissions in the manufacturing stage but also captures and fixes CO2 from the atmosphere during production, reducing overall greenhouse gas emissions.
SeventyOne Percent have also introduced the inclusion of PCR packing (plastic made out of recycled milk bottles) when possible.
Marketing
For most sun cream brands, the focus is on getting high-profile athletes to actively use their products. Katharina Kestler, Head of PR at SWOX, explains: "SWOX is more than just a sunscreen – we are a community of athletes who share the same lifestyle and passion for our sport." Tom Marshall, Founder and Director of RIDE Skincare Limited echoes this sentiment explaining that the focus in 2018 will be on having a presence at events "to let people see and feel the product themselves." Whilst SeventyOne Percent have been working with Quiksilver and Rip Curl Europe since 2010 with international riders and influencers being at the centre of their supportive community.
For Island Tribe it's about getting their product out there so that customers can get a hands on experience of the product before they commit to further purchases. They offer 10ml size tubes of their SPF 50 clear gel to retailers at a very low price which are a great travel option or tester size for customers.