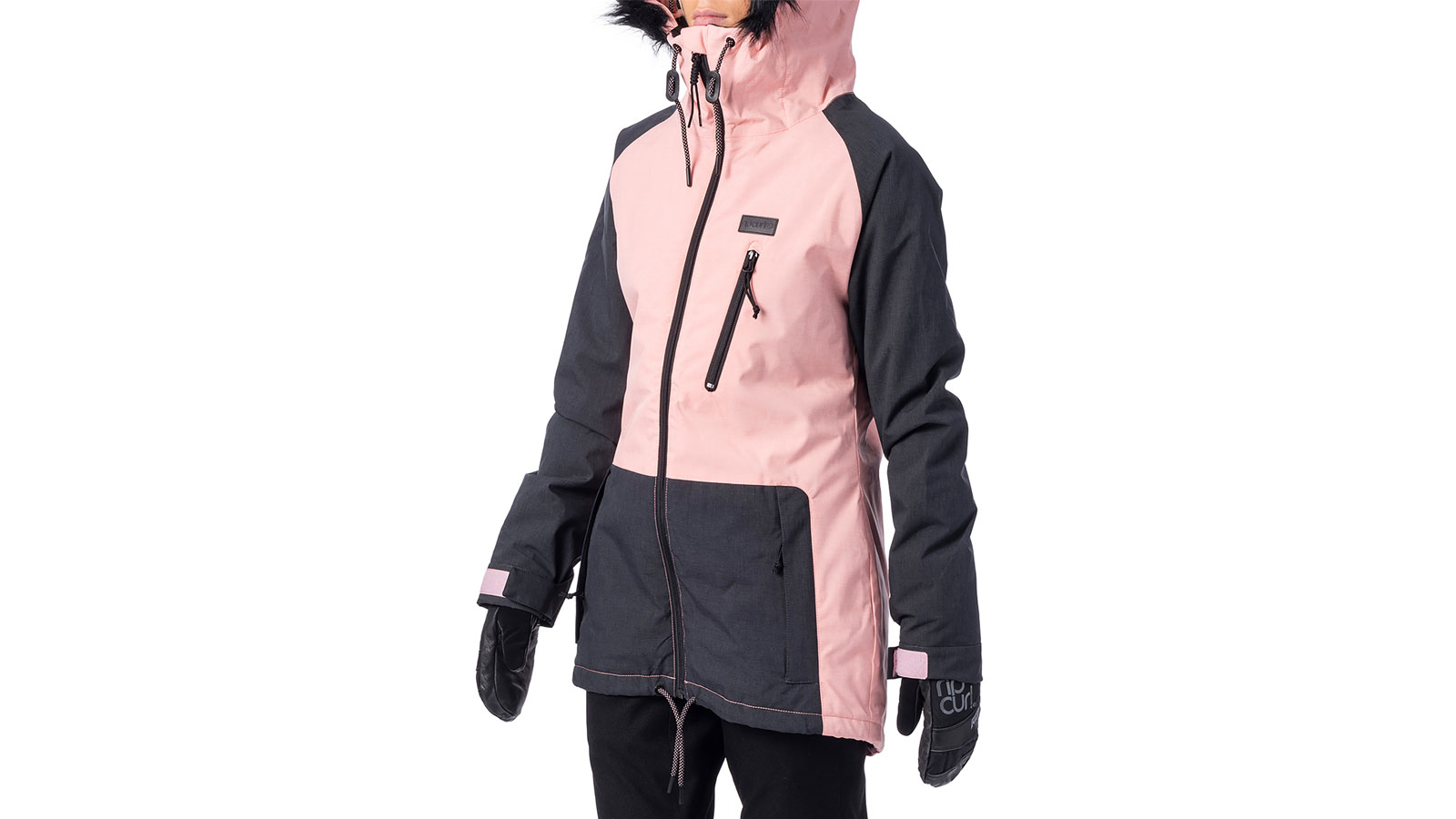 Ripcurl FW19/20 Women's Outerwear Preview
Retail Buyers Guide: Women's Outerwear FW19/20
Brand: RIPCURL
Interviewee: Edouard Cousty, Product Manager Mountainwear Europe
What's the overall theme behind next year's outerwear?
From the beach to the snow
From which big trends do you take your inspiration? And which other brands, designers, artists or influencers do you follow who shape the style of your brand?
We always get inspired from our strong bikini department, leading the women surfing trend with unique prints and fabrics.
Our designer add a few more snow-dedicated prints, inspired from our usual snow trip through Europe. We always take a look at Volcoms to get the right fits, look and feel, and at Roxy, great example in marketing and range structure, with inspiring prints too.
What are the three most important products in next year's range? Why? Please tell us about them.
Ripcurl Amity Parka: We reduced the pricing to make that great-looking core product more accessible to the young snowboarder with Primaloft insulation and recycled fabric for a great-looking cross-over parka. The red floral print has been very well recieved, warmth guarantied thanks to the Primaloft recycled insulation.
Ripcurl Belle Bib pant: Firts woman bib in our range, featuring our most successful Slim fi, 10K10K membrane and available in both plain and printed options, bib is trendy, our offer is both great looking and affordable for all riders.
Ripcurl Annie Jacket: Easy-going light parka-style jacket, easy to wear and and off the slopes made in a textured fabric, great fit, look and feel, ideal to wear with the Belle bib pant.
What percentage of your outerwear is sold online vs instore, both by yourselves and your retailers? What's the best way to connect with customers who buy via these different channels?
10% of our outerwear is sold online, the best way to connect with our customer is Instagram and Facebook, as well as our own Ripcurl website. Dedicated incentives and marketing operation together with our online retailers are also usual.
Are your price points going up or down? Where does this pressure come from?
Some of our price points are up while a couple are going down, mostly due to some internal manufactures shifting.
What new fits / silhouettes are coming next year?
The Bib pant is our newest style, in a slim fit, together with a parka-style jacket.
What's new in colours / prints?
We are bringing 2 pastel colors (Yucca and Peach) to give our range a smooth, colorfull feeling without being to bright, and our main floral print (available on the bib pant) is very well received.
Here's the place to talk about fabrics, features and technical innovations. Here we're principally interested in *NEW* technical stories that you haven't offered to retailers previously.
We keep offering our client some extra warmth and comfort with an extended use of Primaloft insulation. This year and for the firts time we are replacing down in our puffer (The Fluffy) with the amazing Primaloft Thermoplume. Saving ducks, keeping maximum warmth and comfort.
Any has-been trends that your brand is moving away from?
Down padding
What are your top marketing stories for next season?
Search Series (recycled, durable and PFC free) products will be the main marketing stories, using the Parka style product as well as pastel colors. The floral prints on the Bib pant will be strongly advertised, stories will be around backcountry snowboarding and lifestyle, to showcase the cross-over possibility of our range.
Do  you do baselayers? What's happening here, what's your base layer strategy next year? Please let us know your tech innovations, materials, colours and pricepoints.
We have just managed to add 37.5 technology to our basic stretch baselayer, making it all warm, affordable and fast-dring. Classic tight fit. We have also released a tencel-finished tall hoodie to limit the release of polyester micro-fiber into nature. Tencel is a wood-based fiber that is totally biodegradable.