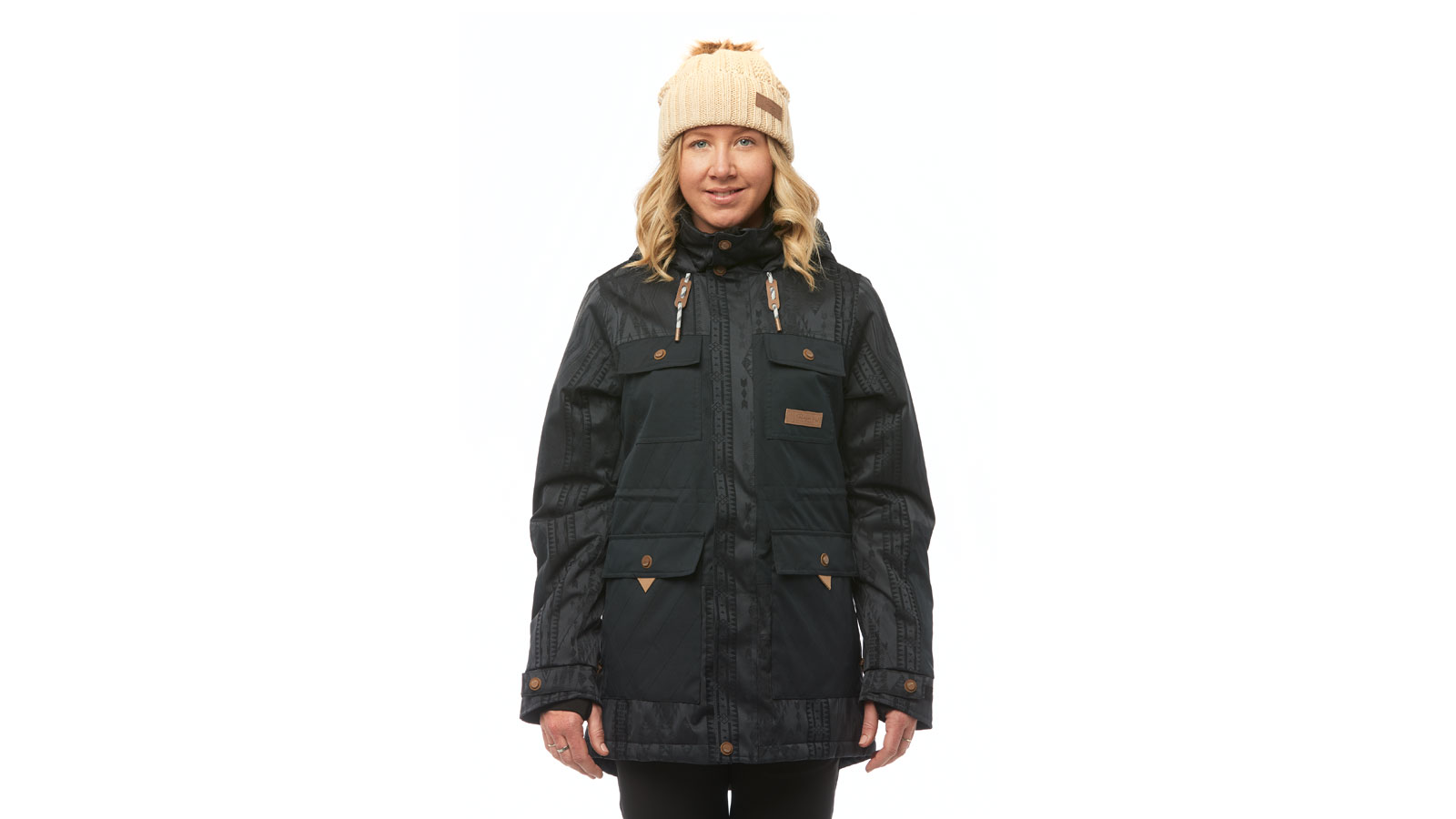 ROJO Clothing FW19/20 Women's Outerwear Preview
Retail Buyers Guide: Women's Outerwear FW19/20
Brand: ROJO
What's the overall theme behind next year's outerwear?
Rojo's 2019 range "Our Tribe" focuses on the brands core values and the crew living the Rojo lifestyle to create a curated and unique look. Beautiful hand done artworks mix with high performance soft hand fabrics.
From which big trends do you take your inspiration? And which other brands, designers, artists or influencers do you follow who shape the style of your brand?
We don't follow particular trends and instead aim to be our own brand with our own unique look. Throughout our collaborative design process we are inspired by a range of elements which evlove into our seasonal look but are usually guided by one particular image that encompases the creative direction. This might be a photo or an artwork for example with amazing colour and texture that we can build a story around.
What are the three most important products in next year's range? Why? Please tell us about them.
Ashton Jacket – It's fabric mix of a woven aztec design with a beautiful soft twill, quilting detail, high sherpa lined neck and mocha coloured soft leather trims all come together to form a really beautiful and technical jacket.
Snow Day Bib – It's time to have some fun with bibs! A slimmer fit bib in an all over printed oxford fabric, quilting detail, leather trims and logo elastic straps it's perfect mix of femme and street styling.
Base Layer Hood – A new shape for our base layer range which is causing a stir. Printed in our key seasonal artworks, the longer length hoodie has cute trims and an elastic back panel which is super flattering on different body shapes.
Are your price points going up or down? Where does this pressure come from?
As always pricing is a significant juggling act, we face upward pressures from suplliers and downward pressures from our retail buyers from season to season.
What new fits / silhouettes are coming next year?
As well as our new slimmer fitting bib we have introduced some new oversized sherpa looks and soft funnel neck silhouttes into our mid and base layer range to make the wearer feel comfy and look good.
What's new in colours / prints?
As hand painted graphic is where Rojo began we have really focused supporting artists which also enables our artwork to be unique and beautiful. Our overall look is oppulent, modern and mystical. Opal, moss and floral inspired camo's, crystal mandala's, mixed cultural prints and hand painted placements are key. We are loving the look of tone on tone popped with a contrast both within a garment or within a print, such as deep forest colours popped with a summer bright.
Here's the place to talk about fabrics, features and technical innovations. Here we're principally interested in *NEW* technical stories that you haven't offered to retailers previously.
Throughout our range we have a strong focus on quality technical fabrics that have a beautiful hand feel. From our new jaquarded aztec design in outerwear through to the soft sherpa in mid layer and velvet which features in base layer.
Any has-been trends that your brand is moving away from?
As previosuly mentioned we have focused on unique hand drawn artwork so we have moved away from a lot of digital looking prints.
What are your top marketing stories for next season?
"Our Tribe" an intimate look into our team riders and designers and how they live the Rojo lIftstyle.
Do you do baselayers? What's happening here, what's your base layer strategy next year? Please let us know your tech innovations, materials, colours and pricepoints.
We have expanded our base layer offer this year with some great new clean silhouttes, a focus on key seasonal artworks and our new velvet fabric in rich tones.