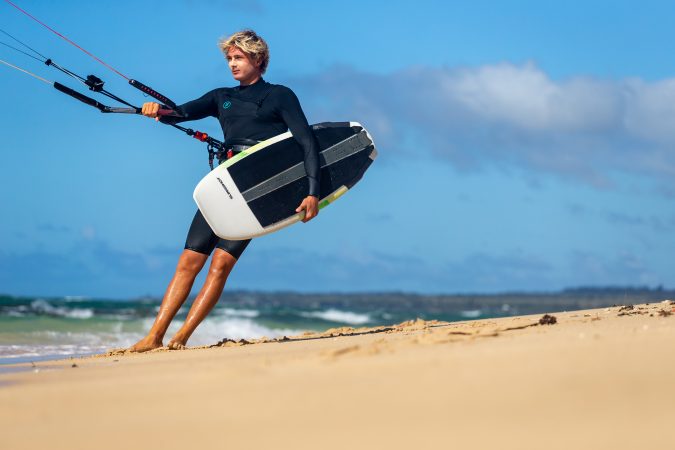 Slingshot 2023 Kiteboarding Preview
Retail Buyers Guide: Kiteboarding 2023 Retail Buyer's Guide
Brand: Slingshot
Interviewee: Elliott Tauscer, Brand Manager
What is the current trend / biggest demand in kiteboarding?
The biggest trend in kiteboarding right now is Big-Air and performance free ride. Consumers want a kite that will help them break their personal hight records and help them progress with board off's, rotations, grabs and all sorts of combinations while in the air. They also want a kite that is easy to fly and made with the best materials in the market. 
Where do you expect the biggest growth in 2023?
I see the biggest growth in this big-air and performance freeride market. 
Which of your kites have sold well in the last 6 months and why?
Our all new Code has been selling like crazy. It is a kite that dealers have had a hard time keeping in stock. It is a three strut all around kite that excels in big air and mega loops. The UFO is also a top seller as it is the best foil kite on the market. 
What are the industry trends in terms of kite design, construction and materials?
For big-air, it is 5-strut kites with a ton of lift and hangtime that are becoming very popular. 
Which of your boards have sold well in the last 6 months and why?
Our Formula for Twin Tips has been selling like crazy as it is designed for big air and performance freestyle. For Directionals it is our new Sci-Fly which is a blunt nose strapless freestyle board that is also super fun in waves. 
What are the industry trends in terms of board design and construction?
Lighter, stronger and better flex for landing big tricks. 
Have you introduced any new products / variations in-season?
No in-season changes for us. 
Anything new in terms of sustainability?
We are constantly working on ways to reduce our footprint as a company. We are currently working on getting rid of all the poly bags in our products and trying to figure out ways to replace with paper and cardboard. 
How are you helping retailers sell your product?
By first creating amazing products that consumers want to purchase, second we are helping them with best in class inline marketing techniques and utilizing team riders to help push consumers to our local retailers. 
What's your situation regarding stock and deliveries?
We are currently stocked up and ready to support our consumers the best we can. 
 Best Sellers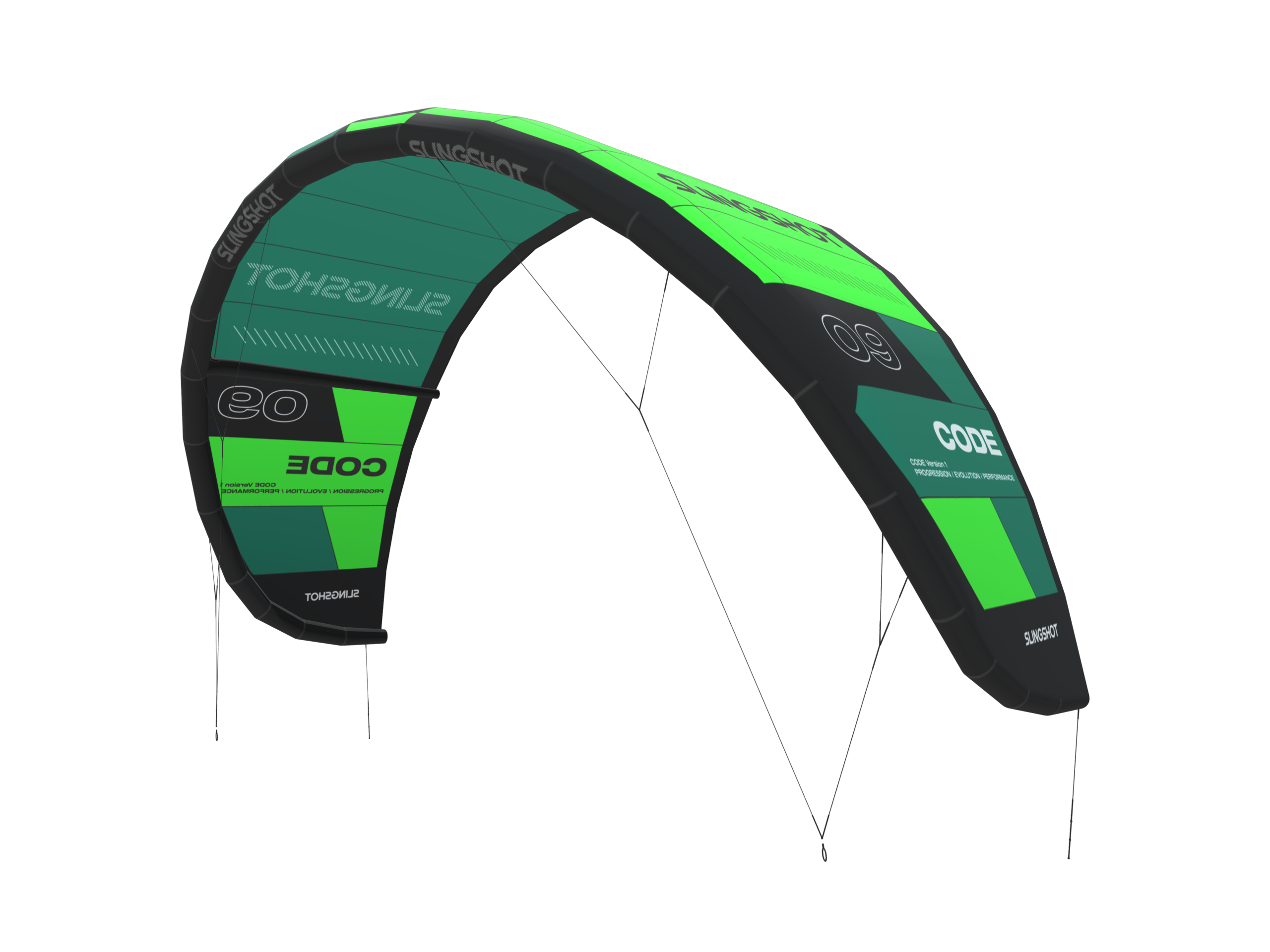 The all-new Code V1 debuts as one of the team's favorite kites. Its performance versatility in every condition for every discipline builds trust with everyone that rides it. Sharing big-air design DNA with our popular Machine, the Code is built on a three-strut platform and is lighter and more maneuverable. The medium-aspect ratio, Hybrid Open C shape provides intuitive handling, amazing range, great sheet-and-go performance while still maintain incredible bar feel. Plus, the responsive wingtip design create effortless water relaunch for all riders. Extending high performance to all riders of all skill levels, the Code V1 is one of the most versatile kites we've ever built.
The Sci-Fly XR V2 returns as the premier modern short board designed for aerials and powered-up, progressive freeriding. Redesigned with a completely new hull and quad fin configuration, this new version has even more grip and hold to perform at your best. As a stiffer boards it is loaded with even more explosive drive and pop for aerial maneuvers and on-water tracking. The XR Construction produces the perfect blend of weight and strength, providing you the highest performance true surfboard feel to handle all the rigors of kitesurfing. The truncated nose design significantly reduces swing weight and provides a central control point on the board, making airs, spins and skate-style tricks easier than any other board.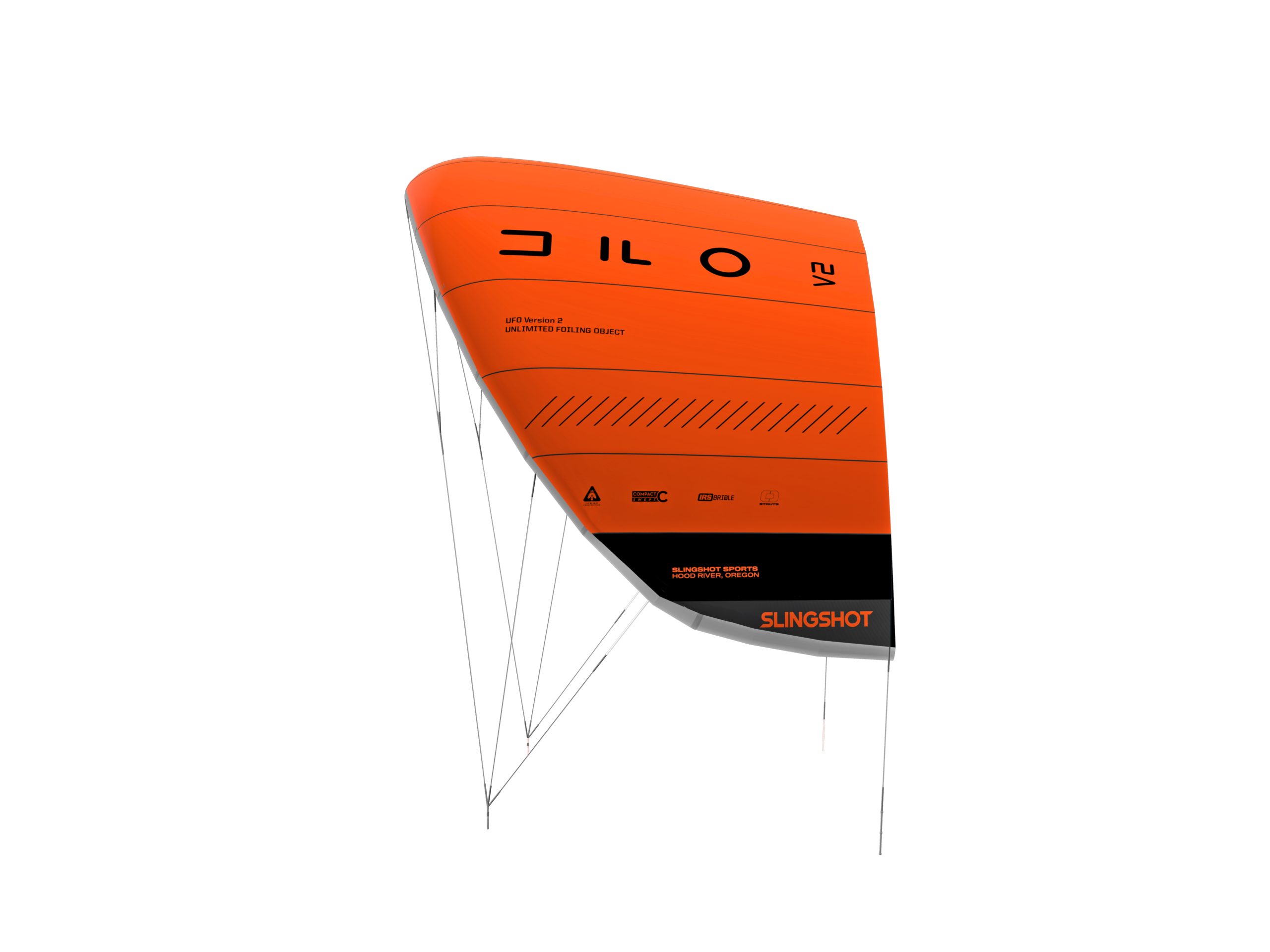 Building on the foundation of its predecessor, the UFO V2 expands on the lightweight strutless design by implementing space-age materials that make the kite lighter and even higher performance. Our design team reduced the leading-edge weight by 25% and added a streamlined bridle system. Riders will instantly feel less drag, the ability to foil in even less wind and unmatched foiling performance with the all new UFO V2. The new extended size range allows riders to build a full UFO quiver and utilize the ideal size based on their weight and wind conditions.