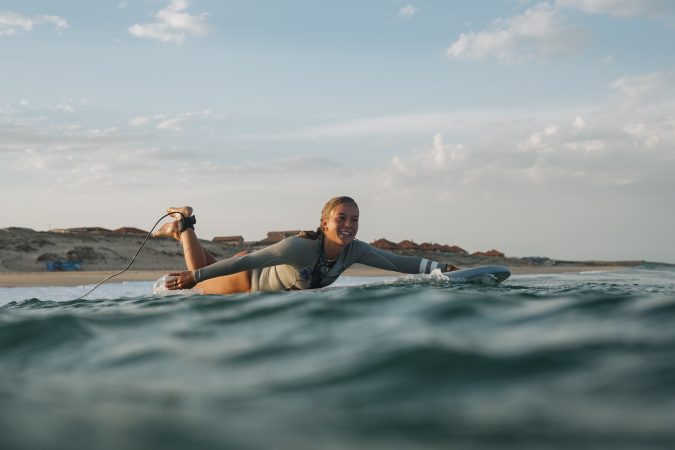 SoftdogSurf 2023 Softboards Preview
Retail Buyers Guide: Softboards 2023 Retail Buyer's Guide
Brand: SoftdogSurf
Interviewee: n/a
Beginners basically have 2 options when it comes to buying their very first surfboard: go for the sturdy high impact molded tanker or chose a spongy yet more fragile soft top. The latter is the winner if we look at past years figures. Good or bad?
Good! The line ups around the world are getting more and more crowded. The increase lies mainly in more beginner and intermediate surfers that are going for freesurfs. Because there is nobody coaching or guiding these surfers, it can create a little more chaos, which often can still be a controlled chaos, but accidents can always happen. So who wouldn't rather have an accident with a softboard instead of a hardboard. It is safer for everyone, which will keep it fun for everyone. Next to that, a hardboard will go faster and will throw off a surfer who is not completely capable of harnessing the speed. It's not ideal for learning and an accident can turn badly quicker. This is why softboards are the solution because they do tend to surf a bit slower and stable, which helps an intermediate surfer to develop their skills better in a fun and safe way. To improve, sometimes you need to slow down first! And our wide line of Softdogs has options for all levels of surfers to take their surfing to the next level.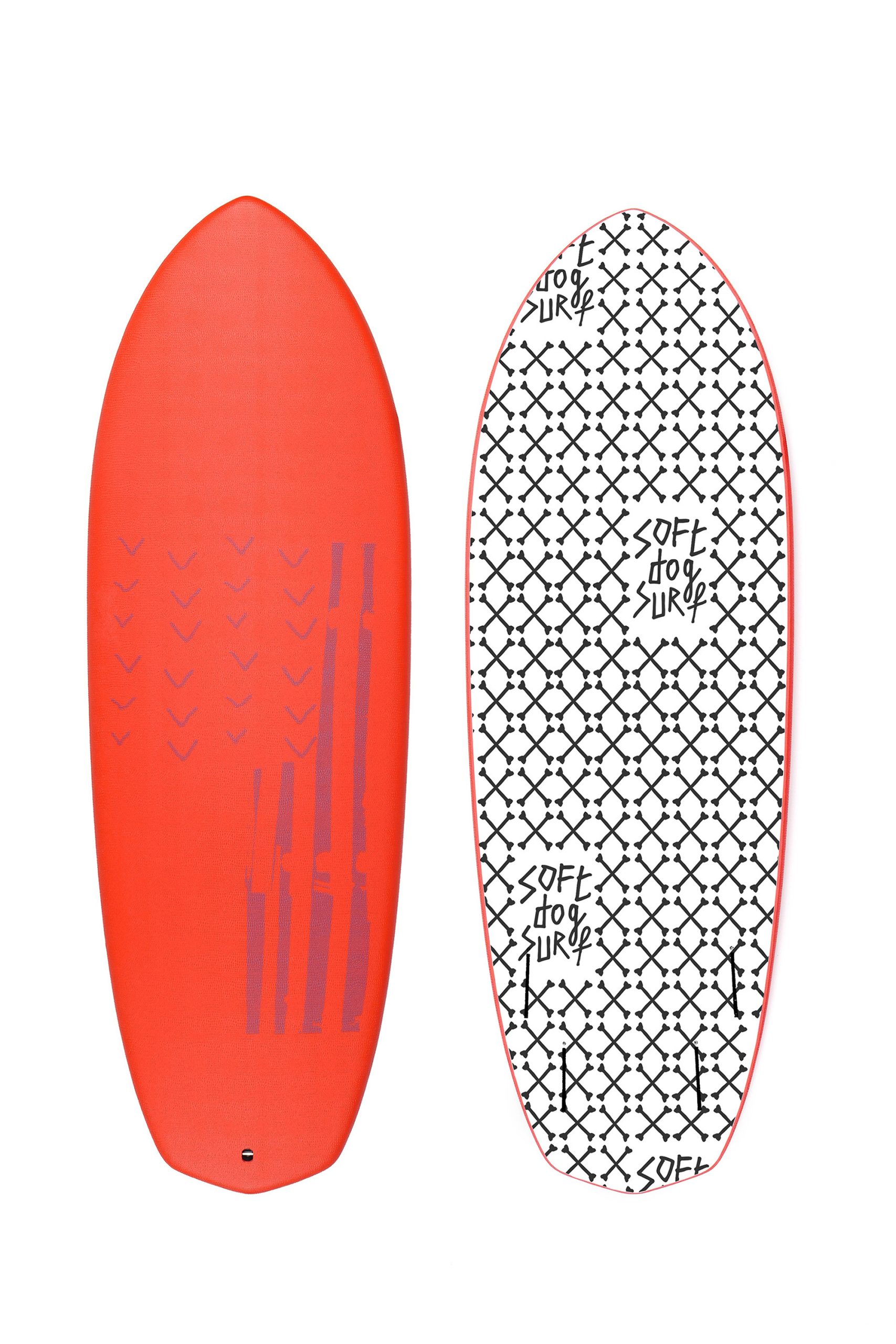 Construction wise, most softboard are made in Asia. How much of an issue is that on end prices due the rise of material/shipment costs?
It certainly is something on top of our minds. The amount of boards we produce for each region is going to be even more finetuned in the future. Mainly to avoid the products being transported twice before getting to retailers.
Overstocks are the #1 threat for retailers at the moments. How can you help them filling in the order forms in terms of volume and model choices?
We have a great variety of sizes and models with which we can try to fill whichever gaps they have in their stock. Next to delivering good quality products, we also want to ensure the best possible service. We think along with our partners and will be as flexible and reactive as possible to help their needs during this period. We keep a big stock ourselves to ensure our partners can order their products at any time. And lastly, to stay on track with the market trends, we always keep a close eye/ear to all feedback we get from the partners and our end-consumers. 
The renewing rate of a fleet of boards in schools/rentals is crucial. How do you ensure your specific models will last?
The color patterns we chose are allowing the boards to always look good, even after a full season of (ab)use. The sturdy materials we use ensure that our Softdogs will last longer while keeping the weight down. It also helps the boards to keep their stiffness which makes sure they will ride as good as always. Also because the dogs stay in such good shape, the boards can easily be given a second(-hand) life at the end of the season. Like this a surf club can easily start the season with a clean quiver every year without breaking the bank.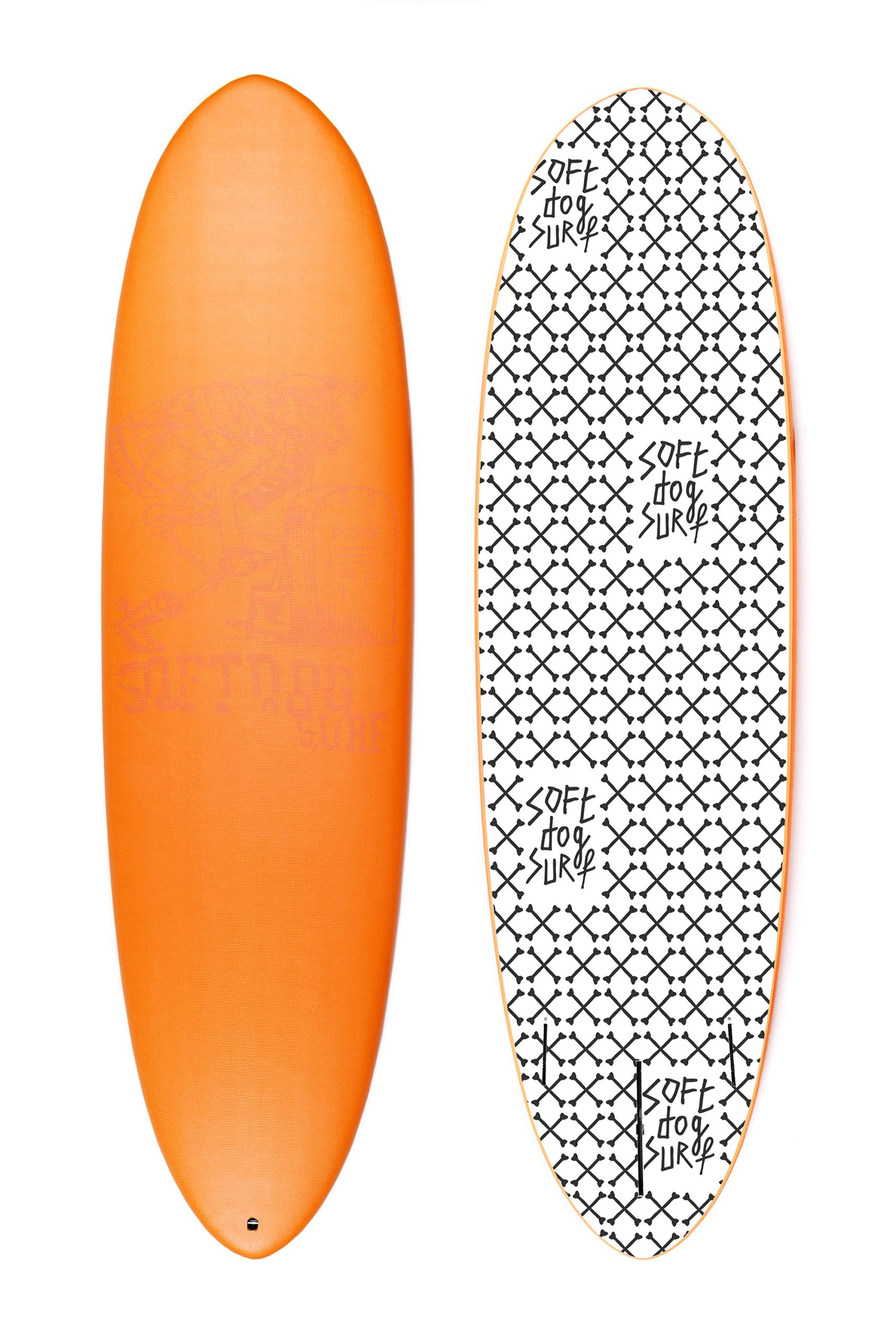 The signature performance softboard sort of steal the show on social media under the feet of elite riders. Even if they don't account for the bulk of sales, how important are those designs for softboard market?
Well, when using elite riders, most would say it's a great proof that softboards are being surfed like hard boards… But we don't think consumers are as easily fooled. It's a good marketing trick, but most consumers will realize that elite surfers can surf any object and make it look sick. We think it's way more relatable to show more average joes in sub-par waves. This is the real proof how easily one can have a good time on foamies. And this idea is not just for the performance boards, but our other shapes as well. Depending on which waves and style they want to surf, the consumer can choose the best suited shape to further improve their skills. And by the time they are ready to step up their game even further, the high-performance soft top from our Alpha series will help them do so in a fun and much safer and way.
Do you implement/encourage recycling programs? EPS cores are relatively "easy" to recycle, what about slicks?
We work with more recycled materials. All our fins and plugs are made with 100% recycled plastics. Our bottom slicks are 60% recycled. The EPS 50% recycled. The Lizard Skin is 30% recycled. Furthermore, we work around the fact that "a dog is not only for Christmas", a Softdog is a character part of your quiver family and should be treated with respect to surf better and last longer!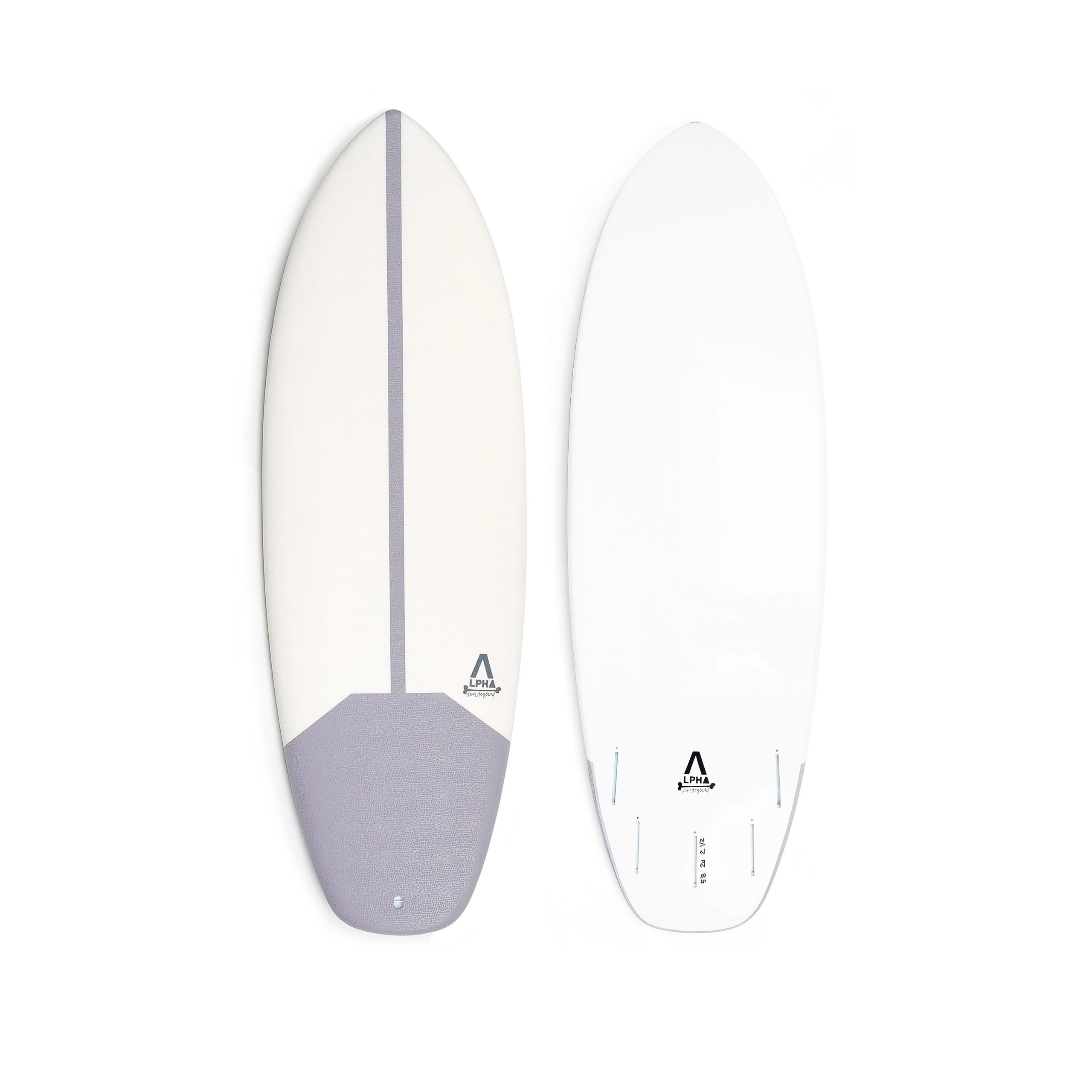 Key Products:
The Alpha 5'8 is our highest performing board for the intermediate to advanced surfer. It paddles great, it's forgiving and fun in all kinds of waves. It's also crazy fun because it holds up in heavier surf if you're up for the challenge.  It can be ridden as a thruster, a quad, or a twin+1.
Our Great Dane 6'2 is the allrounder in our series. It works well in flat or weaker waves but is still short enough to fit the hollower/punchier waves as well. Riding it as a thruster keeps it nice and steady. The rounded tail also gives you great hold for longer turns, but if you want to loosen up your surfing and create some slide, the twin setup works great as well. 
The 6'7 is our newest Skooldog series which goes up to 9'0. The 6'7 suits our smaller friends better as they will be able to carry and paddle the board easier. Next to that the shorter shape helps the board fit hollower waves without sacrificing that lovely Skooldog-volume!