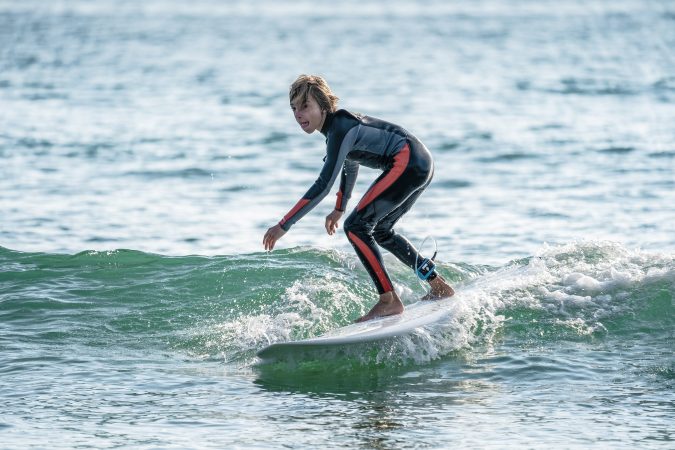 Tahe 2023 Softboards Preview
Retail Buyers Guide: Softboards 2023 Retail Buyer's Guide
Brand: Tahe
Interviewee: acques Freydrich, TAHE brand manager
Beginners basically have 2 options when it comes to buying their very first surfboard: go for the sturdy high impact molded tanker or chose a spongy yet more fragile soft top. The latter is the winner if we look at past years figures. Good or bad?
Although I agree with your view of options as to the choice of one's first surf board, I'm not sure your description of the current surf market is correct. There are rigid molded surfboards available which aren't tankers whereas on the contrary some of the soft tops are … In the last few years the soft board market increased dramatically.  Performance-wise, beginners' requirements are covered by both options while if we just consider the question of the lifecycle, the soft tops can't compete. Here at TAHE despite the fact that we still have some Asian soft top boards in our collection, we're now pushing a brand new technology called Skin-Tec which is a soft molded board out of one single material featuring a full deck pad, which offers great performance and can be recycled easily.
Construction wise, most softboard are made in Asia. How much of an issue is that on end prices due the rise of material/shipment costs?
Both materials & shipments costs are volatile! A year ago for example sea freight rates increased dramatically, making the soft top boards business quite challenging. By the way as mentioned above, we at TAHE are producing soft boards here in Europe. 
Overstocks are the #1 threat for retailers at the moments. How can you help them filling in the order forms in terms of volume and model choices?
By encouraging them not to put all their eggs in the same basket & by building up a product offer not overloaded by subsegments.
The renewing rate of a fleet of boards in schools/rentals is crucial. How do you ensure your specific models will last?
The eco-conception is now at the heart of most of our products. We specialise in developing technologies which will ensure that our products will last for decades and are even easily recyclable at the end of their life: Tough-Tec for our Comet hard boards & Skin-Tec for our Meteor soft boards.
The signature performance softboard sort of steal the show on social media under the feet of elite riders. Even if they don't account for the bulk of sales, how important are those designs for softboard market?
They are giving credit to the soft technologies. In TAHE, we develop molds by working with our design team. We have 40 years' experience of designing effective shapes that work. That's what it's all about, offering a surfboard that works under your feet and fits your program.
Do you implement/encourage recycling programs? EPS cores are relatively "easy" to recycle, what about slicks?
Today most of our TAHE sufboards are recyclable but we do not run return programs yet. Several countries in the EU are applying Eco-Tax to manufacturers in the market and this may help to build up collection setup. We have a grinder in our production site. We already recycle our off-cuts production. Our technology, with no resine, no solvant and no fiberglass, allows us to recycle our boards more easily than surfboards on the market.
Key Products:
Forget everything you know about foamy boards. Made in France, recyclable, versatile and lightweight, the METEOR is just FUNtastic!
The METEOR offers all-round performance, exceptional glide, and effortless take-off, making it an ideal choice for riders of all levels, from beginners to intermediates. Whether you're looking to advance your skills or simply seeking maximum fun, you'll find the METEOR to be a perfect fit. Available in 2 sizes (7.0, 7.10)
It was a major challenge to create a board with no resin or solvent that's 100% recyclable. After many years of R&D the Tough-Tec construction was finally born, resulting in a board that produces zero waste throughout the manufacturing process. Shaped byshaper Jon Henderson and 100% made in France, the COMET is a top performance board that's built to last a lifetime.
Available in 3 sizes: 6.6, 7.2, 7.8
Legendary shapes we all know and love, the Origin series needs no further introduction. Super tough, these boards are unparalleled wave-riding machines. Made in France, they're virtually indestructible thanks to our Dura-Tec construction technology. Available in seven sizes—from the Fish 5'10'' to the Magnum 8'4''.