Horsefeathers FW19/20 Men's Outerwear Preview
Brand: Horsefeathers
Interviewee: Tomas Koudela, Head of Sales and Marketing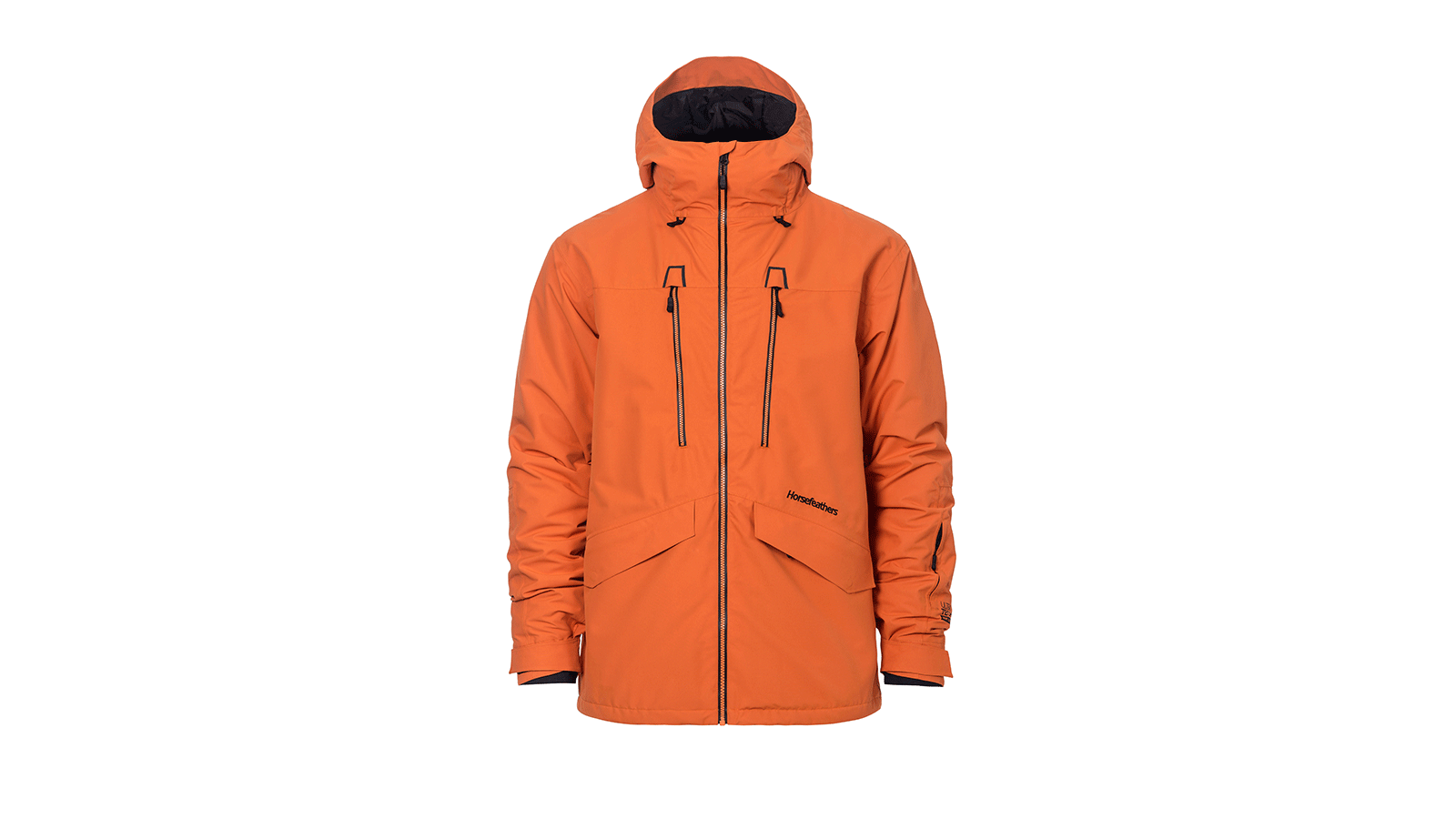 What's the overall theme behind next year's outerwear?
It's HF30. We will celebrate the 30th brand anniversary in Fall 2019! It all started back in 1989 in British Columbia because of snowboarding and we kept the snowboard DNA in every single line since then. But for the new W1920 collection we also did a lot of upgrades in the collection.  We bring in a new structure of the collection, sick collabs and signature lines, fresh colours and patterns, new innovative technologies. Plus and the most important, we keep the hi-end quality that will not break your bank. All this is backed by our team and crew, who are testing the products every day, on the streets same as on the mountains.
From which big trends do you take your inspiration? And which other brands, designers, artists or influencers do you follow who shape the style of your brand?
We still stand by the fact that the fundamental purpose for our collections is to keep our brand's style and DNA. All of our inspiration comes from our riders, crew and the artists we follow. We use both our own and our riders knowledge and feedback to develop the style, cuts, and technology. The brand's unique style is more key than all general trends. You need to take them and incorporate them into your style.
KEY PRODUCT FOCUS:
What are the three most important products in next year's range? Why? Please tell us about them.
HALEN JACKET
Halen is our most technologically advanced jacket, backed with three years of testing and development with BC legend Tyler Chorlton. For this season, we keep the ATP line to live his own life after being as a whole connected with Tyler. For W1920 Tyler goes with his Signature combo, that contains Halen Tyler jacket in visible Jaffa Orange colour and Ridger Tyler pants in Black. The Hallen jacket is made from hi-end Ultratech laminated membrane with 20.000mm waterproofness and 20.000 gm breathability. For the new generation of the highest ATP jacket, we use the innovative Clo Teknica Vivo Insulation, that increases the breathability of the insulation by 30% without losing the excellent thermal performance. Halen also has the full ATP hi-end package of our tech features that includes magnetic snaps on the pocket covers, YKK zippers, threads by Coats, snag-free vents with mesh backing, fully taped seams, snow skirt with the non-slip band, jacket – pant connectors and many more. And surprisingly, this fully tech packed jacket will be available with the price still under 300 Euro SRP!
SPENCER ATRIP ANORAK JACKET
This past season we merged atrip apparel under Horsefeathers as Halldor's Signature line. The last-minute move gave us only a short time to work on the previous atrip line, so we are super stoked on the second one, on which Halldor worked with our design department for a couple of months. The whole line is inspired by early 90's snowboarding and the Snow Beach book. Halldor worked on the design side when the main artwork for the line was created by the legendary snowboard artist and Halldor's friend Schoph. The line consists of 4 jackets, two pants, riding hoodie, streetwear and accessories selection. The Spencer anorak jacket is the classic 90's piece, that best demonstrates the lines style. It's made from Ultratech laminated membrane with 5.000mm waterproofness and the same in breathability. It has all the riding essential tech features like the critically taped seams, YKK zippers or outer durable water repellent C6 DWR coating. Spencer atrip is available in two strong colourways – bluebird/violet and black/white. Together with Halldor's Summit pants, it looks badass.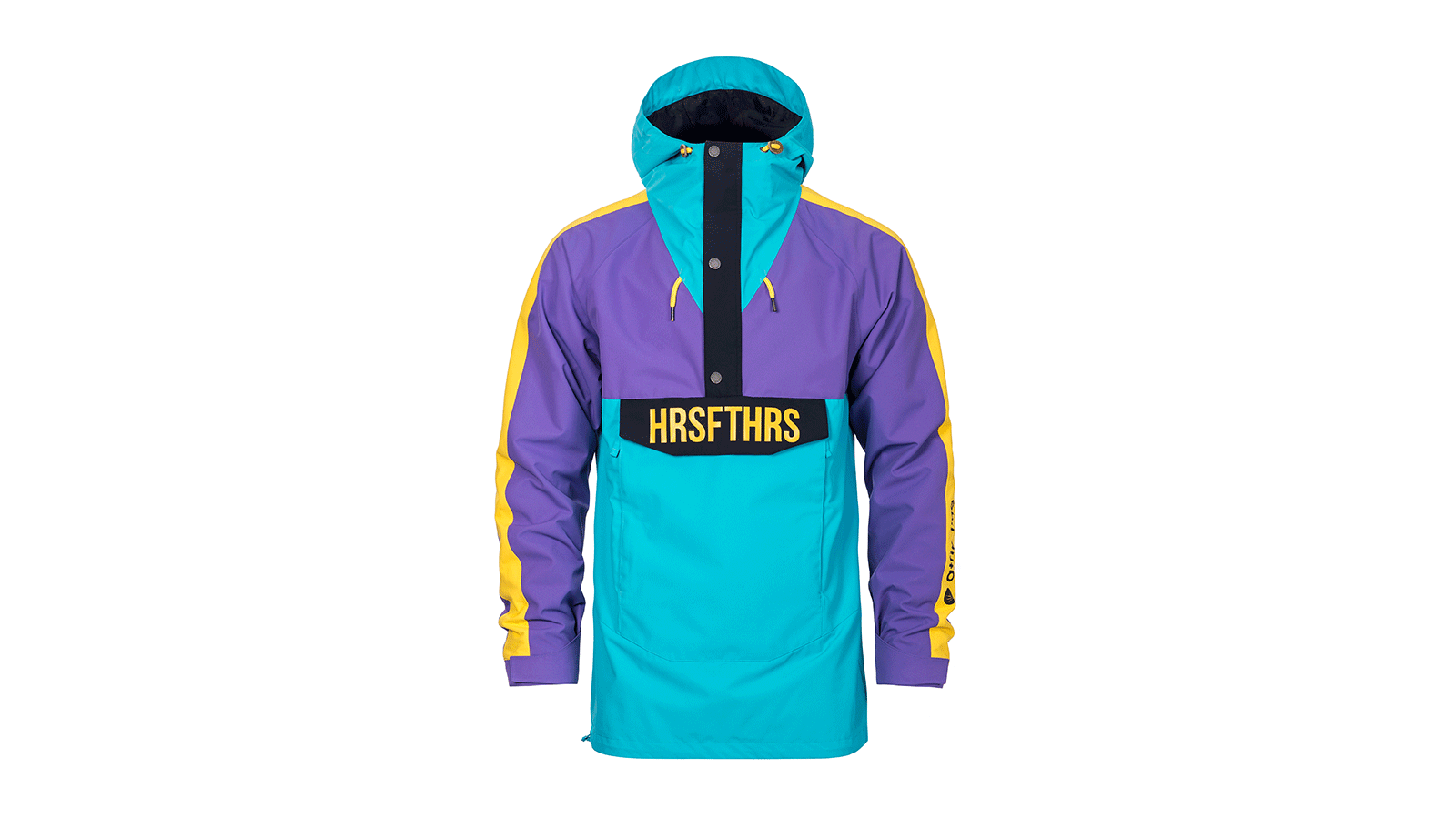 MALLARD JACKET
Mallard jacket is the successor of Prowler jacket, that was one of our bestsellers and team favourites in winter 2018/19. With four colorways that are covering both, the trendy and mainstream look, hi-end Ultratech laminated membrane shell fabric with 15.000mm waterproofness and 15.000 gm breathability, higher standard insulation by Primaloft and the full pack of ATP tech features like fully taped seams, snow skirt with non-slip band, jacket-pant connectors, threads by Coats and YKK zippers, this jacket should be definitely on the price chart significantly higher than it's 199 Euro.
What percentage of your outerwear is sold online vs. in store, both by yourselves and your retailers? What's the best way to connect with customers who buy via these different channels?
This is the big theme of today and the online sales go slowly over the 50:50 split. Anyway, these two groups are still very connected when we talk about the core part. Moving to the core-mainstream segment, as we define the most significant part of our target group, there is still that part of the communication, which is essential for both groups, but also the significant part that is different as customers perceive the products differently when shopping off or online.
Are your price points going up or down? Where does this pressure come from?
We keep the pricing unchanged for the last couple of years when we talk about the price points. We believe there is a certain price level, a specific group of customers reacts on and it's important to keep it in the line same as the style or hi-tech oriented products.
What new fits/silhouettes are coming next year?
As a brand, we need a wide range of fits. To our standard and proven range we added more regular fitted pants, that we see as a growing segment, same as one new bib pants and special 90's sweatpant-inspired cut of the Halldor's Summit pants. In jackets, we still see the anorak styles.
What's new in colours/ prints?
This is the most visible part of this year's progress. Our W1920 collection contains a lot of new colours, patterns or further applications.
When we talk about the Signature lines, there is the Tyler's Jaffa orange jacket, Halldor's 90's snowboarding colours mixed from black, grey, yellow, bluebird, violet and white with the sick artwork by Schoph. Eiki's lining in the signature outerwear is inspired by the colours of oil stains, and the effect is used not only in the interiors but also on the metallic logos, zippers or even the embroidery. Together with the decent Black Haze material looks fantastic!
Our highest ATP line features the unique Neuron pattern, that is inspired by brain cells, which btw we have over 100 billion in the brain. The line also includes a visible Oasis lime, Black Haze, Cement and Sycamore green. The Urban Mountain line is toned-down. The most significant pattern is inspired by tree bark and it's called Tree Camo. The principal colours are Brick, Andorra, Olive and Kelp with one more laud colour – Lemon. The Base Camp line features the Painter pattern that's inspired by peeled paint and its one of the most recognizable colour in the line. Another strong pattern is Metro camo, and the entire collection is complemented by strong colours – Red orange, Lime, Kelp, and Brick.
Here's the place to talk about fabrics, features and technical innovations. Here we're principally interested in *NEW* technical stories that you haven't offered to retailers previously.
We are introducing some new technical features in this collection. The most important one is the use of Clo Teknica Vivo Insulation, that is used in some of the hi-end ATP line jackets. The unique Clo fibre construction with Vivo concept maximizes breathability and thermal comfort of the jackets. Vivo increases the breathability of the insulation by up to 30 %. Vivo is a concept where a series of tiny apertures are set within the insulation to enhance the breathability without losing thermal performance. Apertures set in Vivo's unique design allow moisture to move away from the body unimpeded, while simultaneously trapping air and so enhancing warmth and comfort through high breathability. Clo Insulation focuses on performance and ecology by utilizing Eco fibres recycled from plastic bottles.
For this collection, we increased the breathability on our Ultratech high-tech waterproof and breathable shell fabric that features laminated membrane on every produced jacket in Horsefeathers line. In this line, each fabric has the same breathability number as the waterproofness, so the range is from 5/5 to 20/20.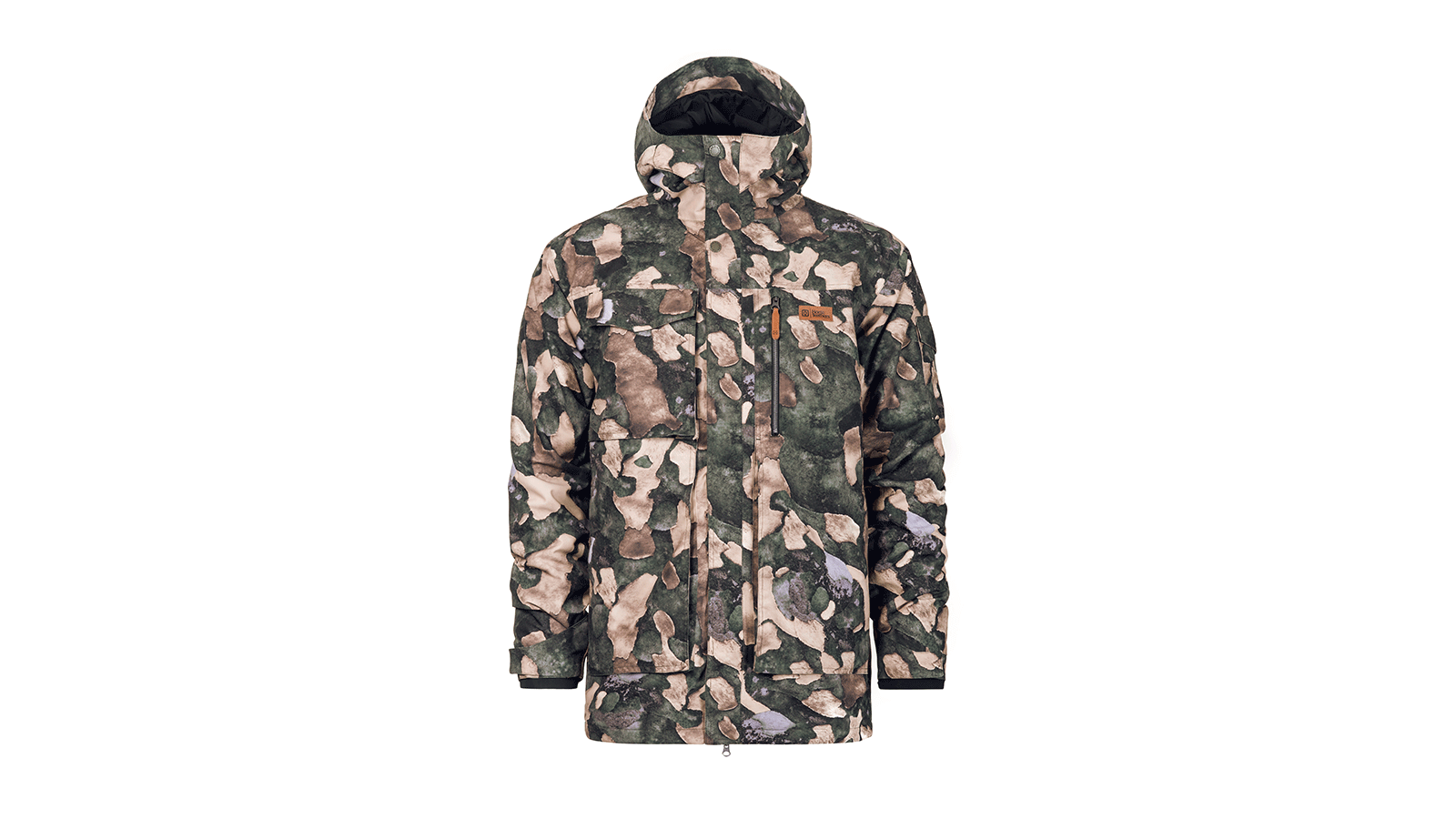 We also reworked our high-performance jacket interiors, where the interior panels throughout the collection lines are based on optimal performance and product focus. The interiors are made of segmented mesh panels that optimize temperature regulation and maximize comfort and the nylon taffeta sections, which are used for extra warmth and smooth interaction with other layers. Through testing different volumes in a wide range of materials, the best weight-warmth-breathability functionality was achieved across the product range.

What are your top marketing stories for next season? This will help us to put some focus in the right place.
The main story since day one is the brand snowboard DNA and authenticity, the whole Horsefeathers crew and the team. This brand story is even more critical now when the brand will celebrate the 30th anniversary from the first Horsefeathers idea showing that the DNA of the brand is the same since 1989.

We are proud of our actual team, that is strongly backing our brand and sharing the same values, so we are stoked on the Signature lines, that will be actively communicated – atrip line by Halldor Helgason, Eiki Helgason 4th Signature line and Tyler Chorlton Signature ATP combo.

We also teamed with three great artists we love for collabos. We are super happy about the Schoph artwork for the atrip line, Lucas Beaufort drawings for a couple of streetwear and accessories products and Cyrex Li snowboarding designs for t-shirts.

As goggles are a key part of the snowboarding setup, we are pretty exciting, to do a 30th-anniversary collabo project with Melon optics, one of the fastest growing goggles brands. James and Neil built the brand on the value that quality shouldn't break the bank and that's something we relate to 100 %, and we also share some of our key riders – Eiki, Tyler, and Antti – so this anniversary collab was an obvious choice.


Fatal error: Allowed memory size of 268435456 bytes exhausted (tried to allocate 20480 bytes) in /srv/users/boardsportsource/apps/boardsportsource/public/wp-includes/meta.php on line 846