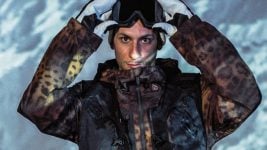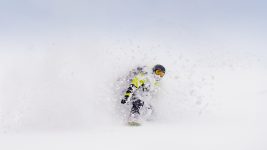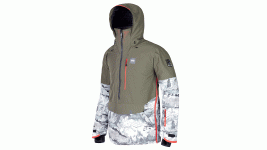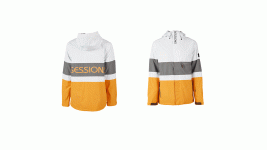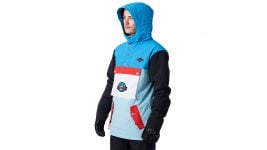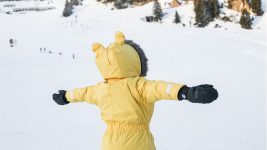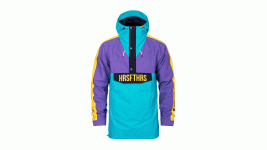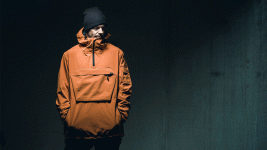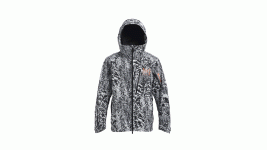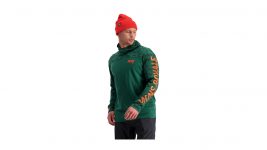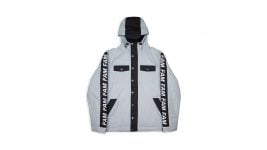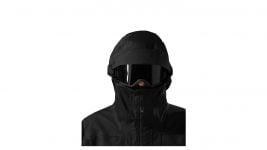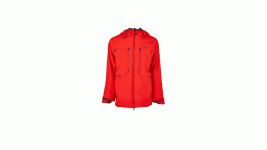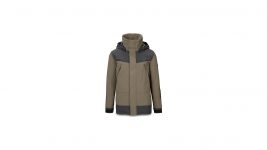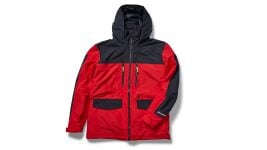 Except for the obvious exceptions from the rules, men in general are quite practical when it comes to clothing: stuff has to be functional, practical, fit and suit their personal style. Overall, the Men's Outerwear collections for FW19/20 follow these guidelines, with the typical action sports twists of course. Report by Anna Langer.
THEMES
More than appropriate for its usage, a lot of inspiration for next winter's outerwear is taken from team riders. "All of our inspiration comes from our riders, crew and the artists we follow. We use both our own and our riders' knowledge and feedback to develop the style, cuts, and technology," says Horsefeathers Head of Sales and Marketing Tomas Koudela. L1 Premium Goods follow the same credo: "Our primary source of creative inspiration is the team itself, and the diverse styles, needs and personalities that need to be represented within this line. Finding the balance is not always the easiest task but in the end offers a very unique line season to season," explains Jon Kooley, Creative Director. Picture Organic Clothing are also "inspired by people who always want to stretch the limit during their expeditions." FW's Marketing Manager Anna Smoothy says their "outdoor gear is made for alpine living, wherever you are. The snow capsule is inspired by, and made for the core: true products that encapsulate technicality and style." Dakine pair "a high level of performance, features and function with an overall focus on offering designs, colours and prints that allow the expression of individual style."
Minimalist styling is a great match for this focus on purpose. "The entire collection is about modern and minimal design and embracing the 'less is more' philosophy. We spent a lot of time ensuring every detail and feature were important to the overall design. We implemented a 'Classics With A Twist' theme, taking classic silhouettes and inspirations and giving them a technical and progressive twist," says 686's Brent Sandor, VP Marketing. Bonfire also work with "timeless silhouettes and modern technology to inspire design lines and feature details" and FW add "efficiently minimalist detailing" to authentic product design. DC merges "classic outdoor and military influences with a contemporary retro athletic streetwear style," tapping into their "brand heritage which derives from skate & street culture and/or integrate the riders ideas and style to give the product more authenticity and meaning."
To ensure the shelves don't look too plain, brands continue to play with colourful, retro 90s inspiration. "Key trends we have identified and are important to us are 'oversized, layering, patches, pouch pockets, panelling and high energy details.' With those trends in mind we have researched our archive (we have been making snow outerwear since the 80s) and applied the O'Neill DNA by using elements from our own designs from the past," says Jan Lindeboom, Global Category Manager Snow Performance. Session's Outerwear Developer/Line Coordinator Shasta Metcalfe reports a "request to see more of the old school Sessions in the line. We really looked to the throw back styles of early Sessions outerwear to help inform the design process, we referenced the Jaime Lynn jacket quite a bit during the development season for FW1920." 686 find the retro trend fits their collection aimed at younger customers: "for the younger park rider, embracing the 90s revival was easy for us because all we had to do was go back in our archives and re-interpret either some of our outerwear or outerwear that had inspired our 90s designs." Nobaday mix up "organic grunge style from Scotland and Turkey which infuses retro elements" and a "tecno romance style from Belgium and Azerbaijan" for "fascinating information and vivid colours."
KEY PRODUCTS & LOOKS – JACKETS
"Pullover snowboarding jackets are the trend these days," say Nobady, and also for O'Neill all key jackets next winter are anorak styles: the Utility jacket with oversized pouch chest pocket, the Original Anorak with a more boxy oversized fit and the Gore-Tex Psycho Tech 3L Jacket designed for freeriding. For Horsefeathers the Spencer Atrip Anorak Jacket is a key style since they added atrip apparel as Halldor's Signature line last year, which is "inspired by early 90s snowboarding and the Snow Beach book horse." Rip Curl feature the retro-inspired colour-block logo Primitive Jacket and Session sport a "fun throw back aesthetic" with their 10K shell pullover, the Chaos Jacket.
Those favouring a slightly longer fit should take a look at the Rip Curl Pow Jkt, a "totally eco-friendly and durable product with our new Modern Fit, slightly longer and wider than our other styles", or the O'Neill GTX Parka Jacket made from "sturdy Gore-tex twill material and filled with Primaloft Gold luxury insulation."
For the classic regular fit type, Burton add a "new Doppler Gore, an entry price point within the Burton Gore offering with a fresh, modern and young silhouette" to their line, next to the New Covert Jacket, a slim option of their most successful men's jacket. Dakine promote their lightweight Gearhart 3L Gore-Tex Jacket with Gore-Tex C-Knit® backer technology (bluesign® approved) next to the lightweight Stoneham Jacket made from 2-way stretch nylon ripstop. For Bonfire the biggest story is their 3-in-1's, a "snap-in liner system which lessens bulk and allows for the use of your powderskirt while the liner is still attached in your jacket," for example in the Terra 2L Stretch 3-in-1 Jacket in TuffTech with stretch Cordura shell fabric.
KEY PRODUCTS & LOOKS – PANTS
For the bottom half, L1 Premium Goods suggest we "will see a significant change for this season as the trend is moving away from super tight and leaning more toward a relaxed or straight fit." Session highlight a "new baggy fit pant, more relaxed in the hip, thigh, knee, and hem," that is "team approved." 686 have also "loosened the fit on some of our lower end pants as the team has been requesting larger and larger pants over the past few years. It got to the point where Forest Bailey would be wearing an XL pant simply to mimic the way his pants fit when he skates. That definitely inspired us to cut back on the slimmer fit pants and widen their legs," says Brent. FW dedicate all their fits to the core: "our target demographic include snowboarders who grew up influenced by boardsports culture and brands. Not overly baggy or clingy, FW's quality fabrics and innovative cuts allow relaxed fits that hang excellently."
Horsefeathers have also "added more regular fitted pants, that we see as a growing segment, same as one new bib pant and a special 90s sweatpant-inspired cut of the Halldor's Summit pants." This is a fairly new interpretation of the more classic look that we've seen in menswear and is now entering the outerwear realms as well. "You will see more of the encased elastic at the hem of some of the pants as the team is leaning more into a streetwear-inspired direction at the moment," explains Jon from L1. Session's Bracket Jogger is another variation of this style, "a labour of love inspired by team request. This pant has an elastic band hem to give that 'jogger' style look. This is casual outerwear to the extreme – you will feel like you are wearing your joggers on-hill and may never take them off."
Serving the functional approach, Bib pants stay in style as much as in demand. Preferably in highly functional materials, like the 686 GLCR Gore-Tex Stretch Dispatch Bib, the O'Neill GTX 3L Bib Pants or the FW Manifest 2L Bib.
Outside of these trends, two pieces deserve a special mention: the only men's one-piece by L1, the County, which mimics "a prison-style jumpsuit" and the Rip Curl Pro Gum Outfit that is a collab with Plum Splitboards and the first dedicated outfit for skinning.
Bonfire state they have not created any new fits this season as they've concentrated on adding a youth program to their collection, featuring the "Grow With US system. This system doesn't require cutting of seams and can be passed from one sibling to the next. We use an elastic pull and buttons to make adjusting the length of the garment easy. It can not only be let out – it can also be shortened to the original length allowing for use in multiple seasons," explains Shasta Metcalfe, Outerwear Developer/ Line Coordinator. Volcom also bring Gore-Tex to their youth line for 1920.
FABRICS & INNOVATIONS
Not serving any more or less fast-lived trends, Picture Organic Clothing continue to stay fully committed to their long term goal: "Fight against climate change by ending our dependence on fossil fuels, including oil. That is why we this year we are again reducing the use of synthetic fibres in our outerwear collection, increasing the use of alternatives such as recycled polyester and bio sourced materials. This process does not only include production, but also packaging, shipping & travel," says Co-Founder Julien Durant. Their main innovations for FW1920 are the first 100% recyclable membrane, Dryplay, and the first partially bio based membrane, Pebax® Renew®, that is featured in the new Harvest outfit and made from Castor Oil. Dakine focus on "sustainable materials that do not sacrifice on performance and durability," updating their popular Sawtooth 3L Gore-Tex jacket and Stoker 3L Gore-Tex bibs with "bluesign® approved materials, a solution dyed, 100% recycled polyester tricot backer and a PFCec Free DWR finish," says Amy Eichner, Senior Product Manager (Outerwear, Snow Gloves & Headwear). O'Neill used sustainable fibres for 33% of their FW1920 collection, working closely with Repreve for recycled polyester and FW feature Dermizax, an exceptionally waterproof and breathable 3-Layer fabric that has 30% Plant Based PET derived from bio-waste and is OEKO-TEX approved. Protest highlight their GeoGreen jacket, the Arram: "The GeoGreen series is clothing where authentic design is fused with new technology. The outer shell of Arram is made from polyester derived from recycled PET bottles – 40 to be exact," says Ingrid Kalma, Head of Menswear Design. Horsefeathers use Clo Teknica Vivo Insulation in some of the high end ATP line jackets that utilizes eco fibres, also recycled from plastic bottles. Volcom are shouting about their "proprietary technologies Zip Tech, TDS (Thermal Defense System) Face Tech and Grow Tech," and also have some interesting collabs with major players to talk of (see collabs).
As it guarantees great functionality and durability, Gore-Tex continues to be very popular, especially in stretch versions that ensure a good range of movement for stylish tricks and comfy wearing. "We are seeing a strong response to Gore-Tex and stretch and have continued to add more and more of those into our collection" says 686 and also DC offer "more stretch in our fabrications overall as the functionality is a key attribute." L1 feature 3 layer, 4-way stretch, 20k/20K fabric in their Theorem Capsule and Bonfire work with Pinnical Stretch as their new transition material, offering 4-way mechanical stretch.
Rip Curl update their Pro Gum pant that is "inspired by trail-running backpacks with a mesh feature that allows the rider to carry all needed accessories (sunnies, sunscreen, food, water etc…) in a very accessible way, to avoid taking the backpack on and off all the time while touring. It also comes with an Aerogel pocket (Primaloft technology), to save your phone's battery in the freezing cold," says Edouard Cousty, Product Manager Mountainwear Europe.
COLOURS
DC find that "in the past normally earth tones/neutrals have dominated, however we see a convergence to more brights and unexpected combos of neutral and brights – attributed to the retro athletic trends going on." 686 still report "good response to our earth tone palette for the every day consumer." FW use "natural tones inspired by the environment that surrounds us" and L1 are also "known for a more muted, earthy colour palette." Horsefeathers' Urban Mountain line is "toned-down" too and Session offer a "fairly neutral colour palette with Navy, Charcoal, and Olive but with the orange pop and a nice rich deep red added as a standout in FW1920."
For the backcountry, 686 use colour pops as well: "It's always important for us to offer bright hits in the backcountry to keep visibility high in dangerous situations. We try to add the bright panels in unique ways that don't overpower the silhouette or current trends." Bonfire report great feedback on red, dark cyan, and slate, Rip Curl feature a "nice deep red (Arabian spice), as well as a bright Orange to brighten up the mood," while Horsefeathers go a bit more wild with "Oasis lime, Black Haze, Cement and Sycamore green."
Team rider signature pieces add some more colours, "giving them a creative outlet to get exactly what they want," says L1. Horsefeathers highlight Tyler Chorlton's Jaffa orange jacket next to Halldor's 90s mix including black, grey, yellow, bluebird, violet and white with "sick artwork by Schoph," and Eiki's "lining in the signature outerwear that is inspired by the colours of oil stains, and the effect is used not only in the interiors but also on the metallic logos, zippers or even the embroidery. Together with the decent Black Haze material looks fantastic!" says Tomas.
PRINTS & PATTERNS
"Prints seem less important and tend to be more abstract than geometrical," say DC. 686 use
"graphic and design inspiration" for a "well thought out system of experimental graphic applications" and Burton's offering is "global, clean, compelling." Picture Organic features "prints in 3 colours: white, neutral grey & a very dark black."
Rip Curl use similar shades with black and grey camo, adhering to the biggest pattern trend for FW1920: camouflage. "Classic favourites like our new 'Ashcroft Camo' and 'Tempest' provide a more timeless look that pairs well with a variety of solid colours," says Amy from Dakine and Horsefeathers name their Tree Camo that is inspired by bark as their most significant pattern. Bonfire offer a Slate and Yellow Camo, Nodaday pair Camo with Japanese printing and Sessions show Black Tiger Camo next to Cheetah prints, while Picture Organic Clothing sport Camo, Lofoten & mountain prints.
SALES
Asked about online vs. brick & mortar sales, DC say that "wholesale still dominates but we see a movement shift into greater online sales year over year. DC does such a great job with our consumer engagement and we continue to drive them online." Bonfire say that they are still selling more in-store, "since the feel of our technical outerwear and the stretch cordura is the most influencing part" and Horsefeathers add that "customers perceive the products differently when shopping off or online" yet find the two are "still very connected when we talk about the core part."
Customer connection and activation is generally split evenly between digital strategies, mainly social media like Instagram and Facebook, and real-life events like demos, pop up shops or snowboard organisations and clubs. 
Price points are pretty stable. Burton report some increase due to sustainability and durability investments, and also Bonfire say that "some price points have gone up but we have brought in some new fabrics this season and the increases are relevant to the added value you get, for example through a 4-way mechanical stretch technical shell fabric."
DC find that "the average consumer is willing to spend more for highly functional, technical quality product" and 686 also continue to have "success with higher and higher price points with technical customers," while also seeing "a strong response to growing the lower pricepoint range" this year.
L1 Premium Goods expanded their collection in both the higher and more entry-level price points. "From a global standpoint it really varies country to country on needed price points and we aim to cover all the needs required," says Jon.
COLLABS
Similar to team rider's signature series, collaborations are still playing an important part in men's outerwear while they have more or less vanished from the women's side. 686 have teamed up with The Hundreds, Primitve Skateboarding, Coal Headwear and Slayer, next to Forest Bailey's Cosmic Collection. Horsefeathers are working with "three great artists we love. We are super happy about the Schoph artwork for the atrip line, Lucas Beaufort drawings for a couple of streetwear and accessories products and Cyrex Li snowboarding designs for t-shirts," and Rip Curl are proud of their Madsteez Collab for the more park-orientated segment of their line.
Volcom use their tried and tested ambassador Bryan Iguchi to celebrate their 20 years of snow outerwear (The Bryan Iguchi Stretch Gore Tex collection) and also enlist team rider, Pat Moore for a signature series.
BASE LAYERS
Base layers are the "fastest growing category" that Picture Organic see, saying a "new midweight style & base layers program", of course made from "sustainable, durable, and technical fabrics" combining "eco-friendly materials and a well thought out design".
One of the most popular materials for base layers is Merino wool, in which Mons Royale and super.natural have specialized. The latter combine "the advantages of merino wool and synthetic fibre that perfectly complement each other, providing maximum comfort and functionality," allowing their shirts and tights to withstand "regular wash up to 40°C – no need to put on a separate wool wash – and can also be put in the dryer." Making their base layers ideal not just for riding but also for everyday life as well as other adventures.
For FW1920 Mons Royale offer three different weights of base layers: "Alta Tech with rolled shoulder seams for a maximum backpack comfort and thumb loops to keep your sleeves under control, Yotei with maximum merino performance coupled with a relaxed fit and Olympus 3.0, with 250gsm our warmest base layer designed for big days in big mountains where temperatures do their best to cut your day short." Using inspiration from their homes in Wanaka New Zealand, Innsbruck Austria and Whistler Canada they "design clothes for a mountain life and this is where we get our inspiration from. Fans and athletes are therefore a core inspiration as well." Showing "striking colour stories and print patterns" and "full fabric prints and carefully curated clashes to bring a clear distinction to the range," says Holger Blomeier, Sales & Marketing Director.