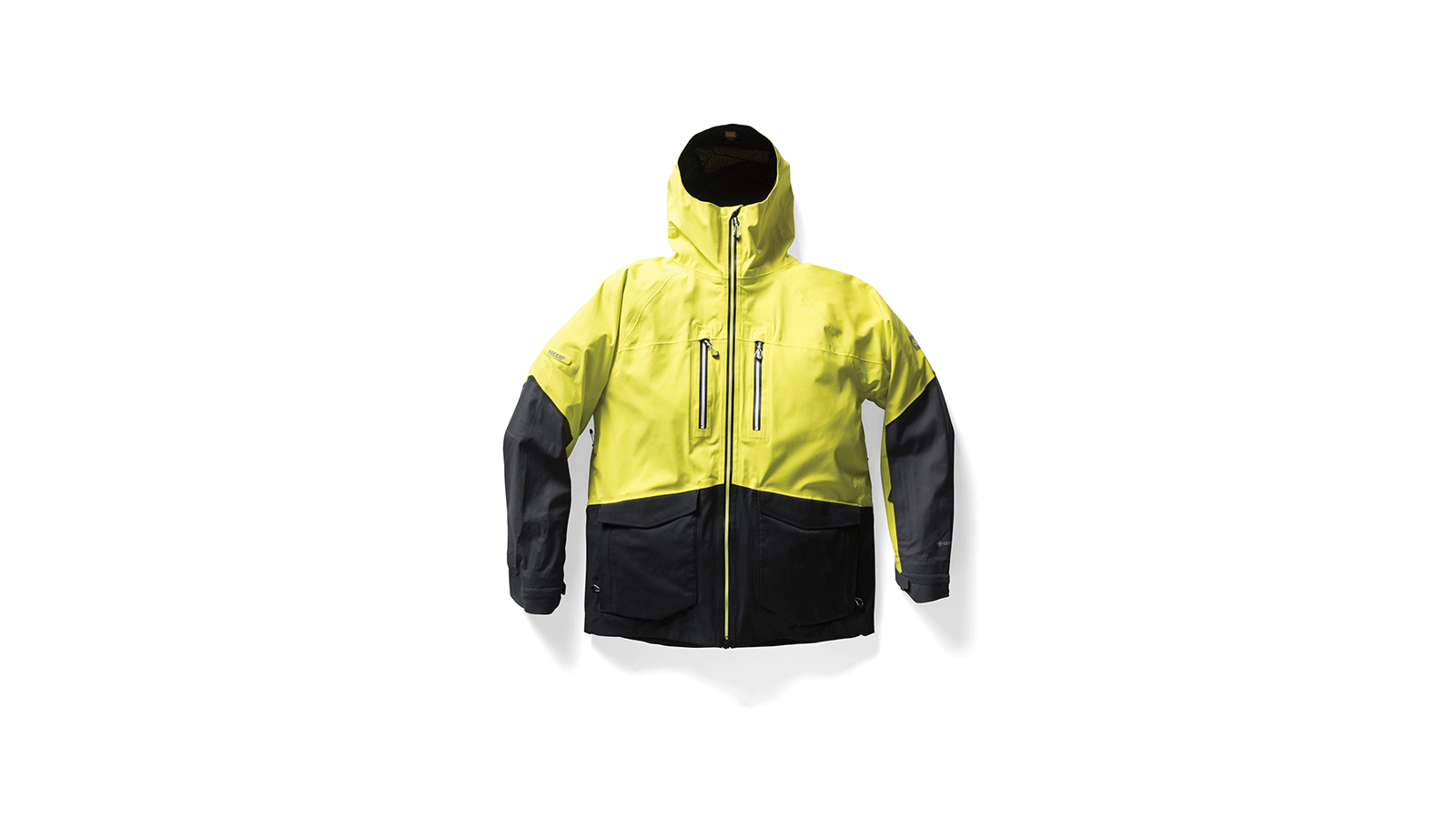 686 FW19/20 Men's Outerwear Preview
Retail Buyers Guide: Men's Outerwear FW19/20
Brand: 686
Interviewee: Brent Sandor / VP Marketing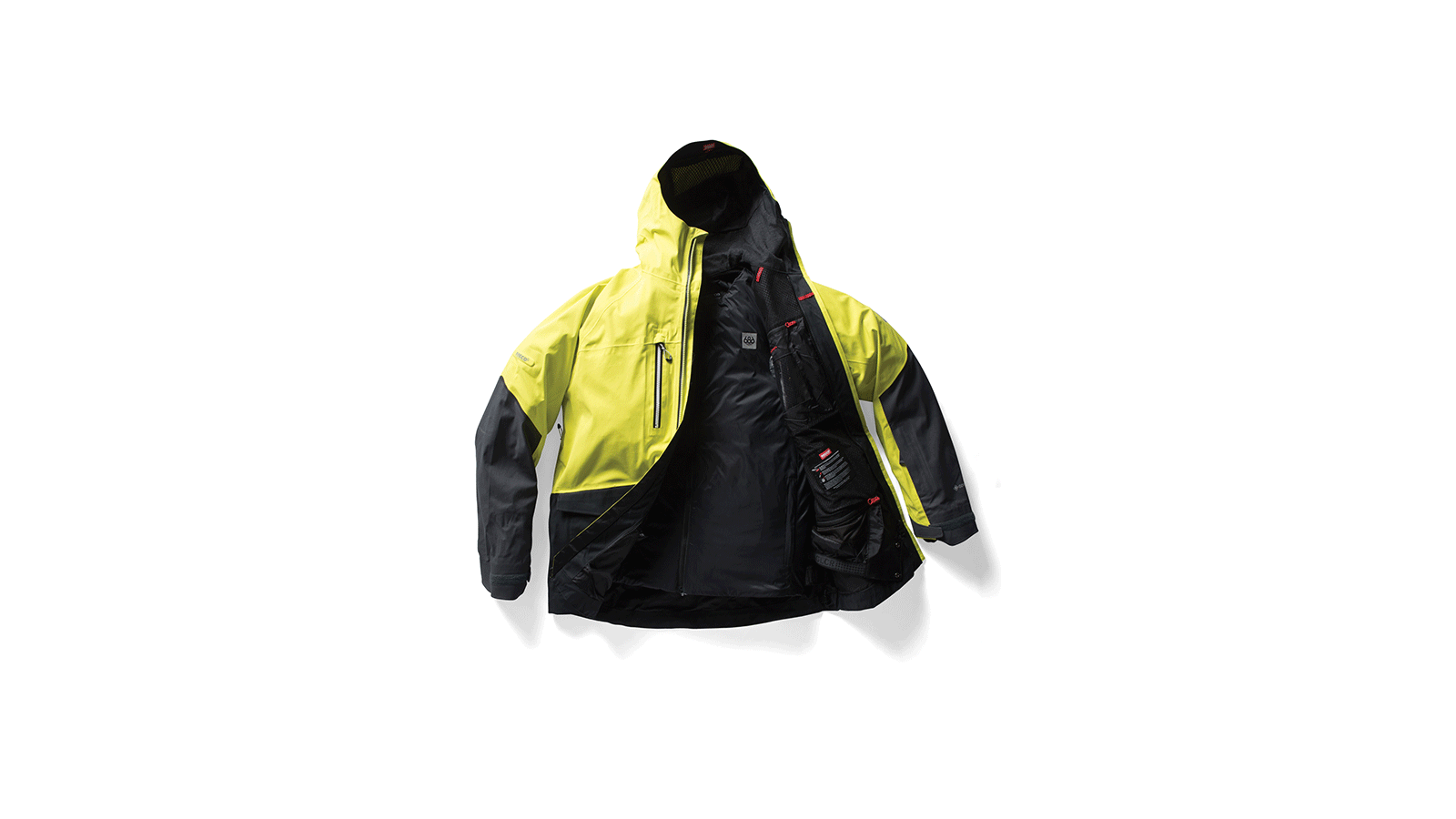 What's the overall theme behind next year's outerwear?
Two themes run parallel in our collection, and sometimes mash up on the same jacket – "Experiments In Geometry," where geometric design infiltrates styling and non-traditional graphics and applications mash to create a postmodern aesthetic and "Apres Luxe," a combination of classic on mountain garments infused with design cues and applications from luxury sportswear and fashion.
From which big trends do you take your inspiration? And which other brands, designers, artists or influencers do you follow who shape the style of your brand?
We have taken a lot of inspiration from daily women's wear and athletic-wear and tried to apply it in unique places on our products. Luxe trims and fabrics that shimmer in the daylight and strong darks combine with form-flattering jackets and pants built for movement and purpose.
KEY PRODUCT FOCUS:
What are the three most important products in next year's range? Why? Please tell us about them.
GLCR GORE-TEX Moonlight Jacket – a great example of our Apres Luxe theme. We have added fashion and luxe feel to a basic GORE-TEX 2-layer jacket with metaluxe zippers, a longer fit, and a unique pattern. A portion of all sales of this jacket will go to support Boarding For Breast Cancer.
GLCR Hydrastash Reservoir Jacket – If you saw the Vans movie "Listen To The Eyes" you saw Mary Rand taking full advantage of the GLCR Hydrastash Reservoir jacket in the backcountry last season. We have evolved the new offering with a more flattering design and highly saleable customers to create a jacket we know will jump off the shelves.
Aeon Jacket – A new silhouette for us that mixes luxe with experimental geometry. The quilting on the shoulders combined with the fabric, zipper and silhouette choices give an air of luxury while the collar that can be buttoned three different ways for different looks opens a conversation with the consumer.
What percentage of your outerwear is sold online vs instore, both by yourselves and your retailers? What's the best way to connect with customers who buy via these different channels?
While shops will buy differently for a floor set than an ecomm set, as a brand we try to connect with both customers very similarly. We are very active at the early season demos, on social media and with media partners. We believe you need to be a constant part of the customer's experience and that will help increase sell-through and conversion both online and at retail.
Are your price points going up or down? Where does this pressure come from
We have continued to have success with higher and higher price points to the technical and ski customer and this year we are also seeing a strong response to growing the lower price point range of our collection as well. The lower range is full of trend-driven styles that we believe are at a great price point to get someone into the brand. We feel very lucky that we have been able to see growth across the whole collection.
What's new in colours/prints?
We have been getting strong responses on our unisex colourways. These earth-tones and camos have been some of our biggest hits for women.
Here's the place to talk about fabrics, features and technical innovations. Here we're principally interested in *NEW* technical stories that you haven't offered to retailers previously.
We are seeing a strong response to GORE-TEX and stretch and have continued to add more and more of those into our collection. The entire GLCR collection has some form of GORE or stretches now in each piece, it's mental where we have come in just a few years with the GLCR collection.
Our Hydrastash integrated hydration system won multiple awards this season and we have seen great sell through. We have expanded the men's offering by adding a high-end GORE-TEX style as well as a lower pricepoint style in our 686 collections, bringing the total available in the men's collection to 6 SKUs. We truly believe Hydrastash is a game-changing technology and feature and we understand that it will take more than one season to create consumer awareness, education and demand, but we see a large potential and bright future for Hydrastash.
What are your top marketing stories for next season? This will help us to put some focus in the right place.
Hydrastash
Mid layering
Creating a women's community. We are focusing heavily on creating a community of women skiers and snowboarders and will be creating events focused on getting women out and riding with each other and progressing over the next year.