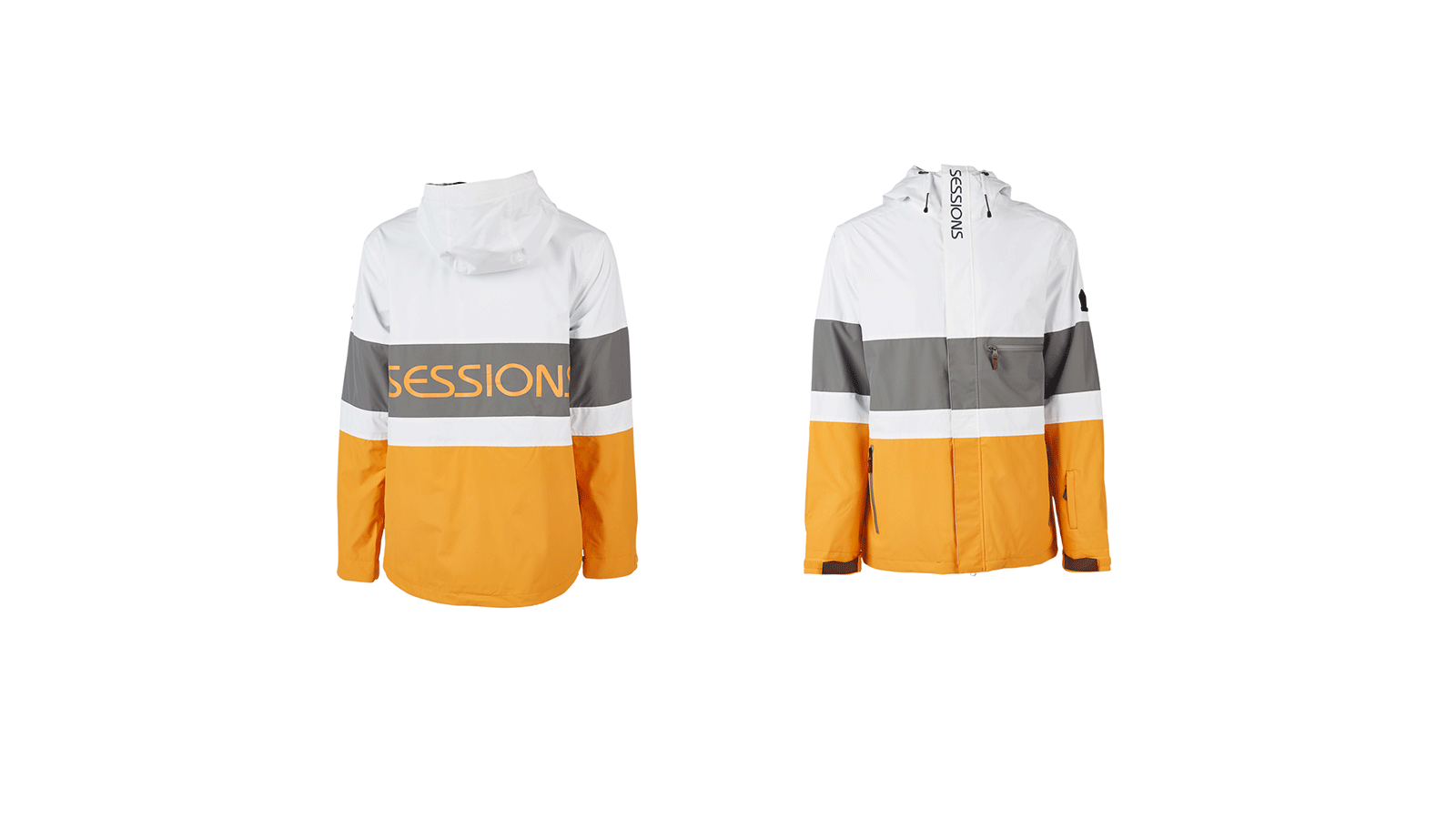 Sessions FW19/20 Men's Outerwear Preview
Retail Buyers Guide: Men's Outerwear FW19/20
Brand: SESSIONS
Interviewee: Shasta Metcalfe Outerwear Developer/Line Coordinator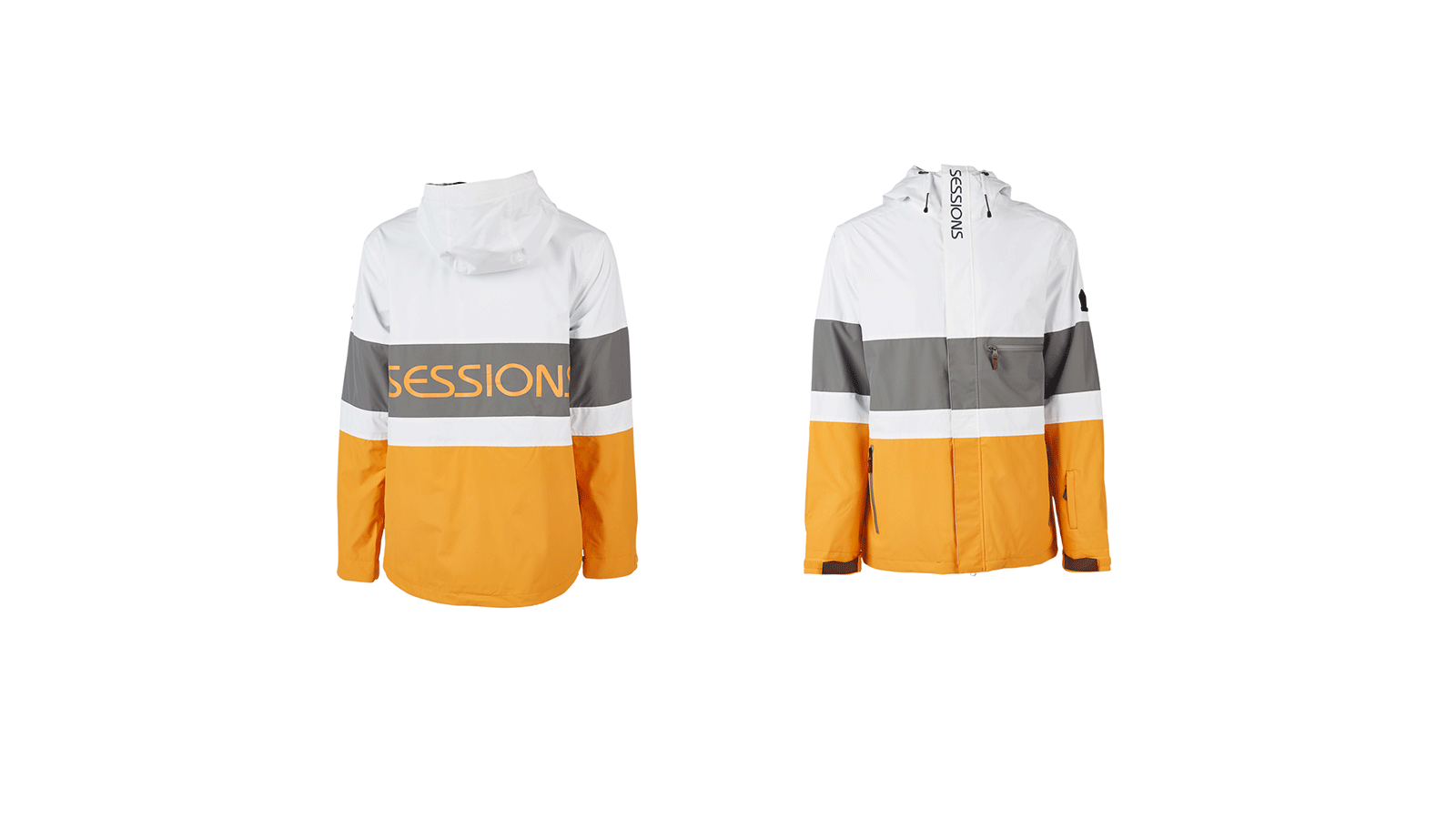 What's the overall theme behind next year's outerwear?
90's Sport Retro
From which big trends do you take your inspiration? And which other brands, designers, artists or influencers do you follow who shape the style of your brand?
For Sessions, the request has been to see more of the old school Sessions in the line and I think you get that this season – so far people have been stoked on the new direction of the line. We really looked to the throwback styles of early Sessions outerwear style to help inform the design process, we referenced the Jaime Lynn jacket quite a bit during the development season for W1920. Additionally, we looked to classic moto-cross for inspiration.
KEY PRODUCT FOCUS:
What are the three most important products in next year's range? Why? Please tell us about them.
Spearhead Jacket – coming back this season but with a makeover that pulled together our throwback influences for the design aesthetic then added some tech with a new lightweight technical performance shell fabric and YKK Aquaguard Zippers. Offered in 2 great colourway options this piece has been a crowd favourite for the look, feel, and style. 15K fully seam-sealed with a full feature set included the Spearhead Jacket is a must buy this season.
Bracket Jogger – I worked closely with some of our team riders for the W19 season and this pant, in particular, was a labour of love inspired by team request. This pant is offered in 2 colourways has an elastic band hem to give that "jogger" style look. With a waterproof rating of 10K, this 3-layer softshell pant will be the go-to pant for every rider who loves to be comfortable. This is casual outerwear to the extreme you will feel like you are wearing your joggers on-hill and may never take them off. Everyone who has tried these pants on has expressed a need for them in their closet.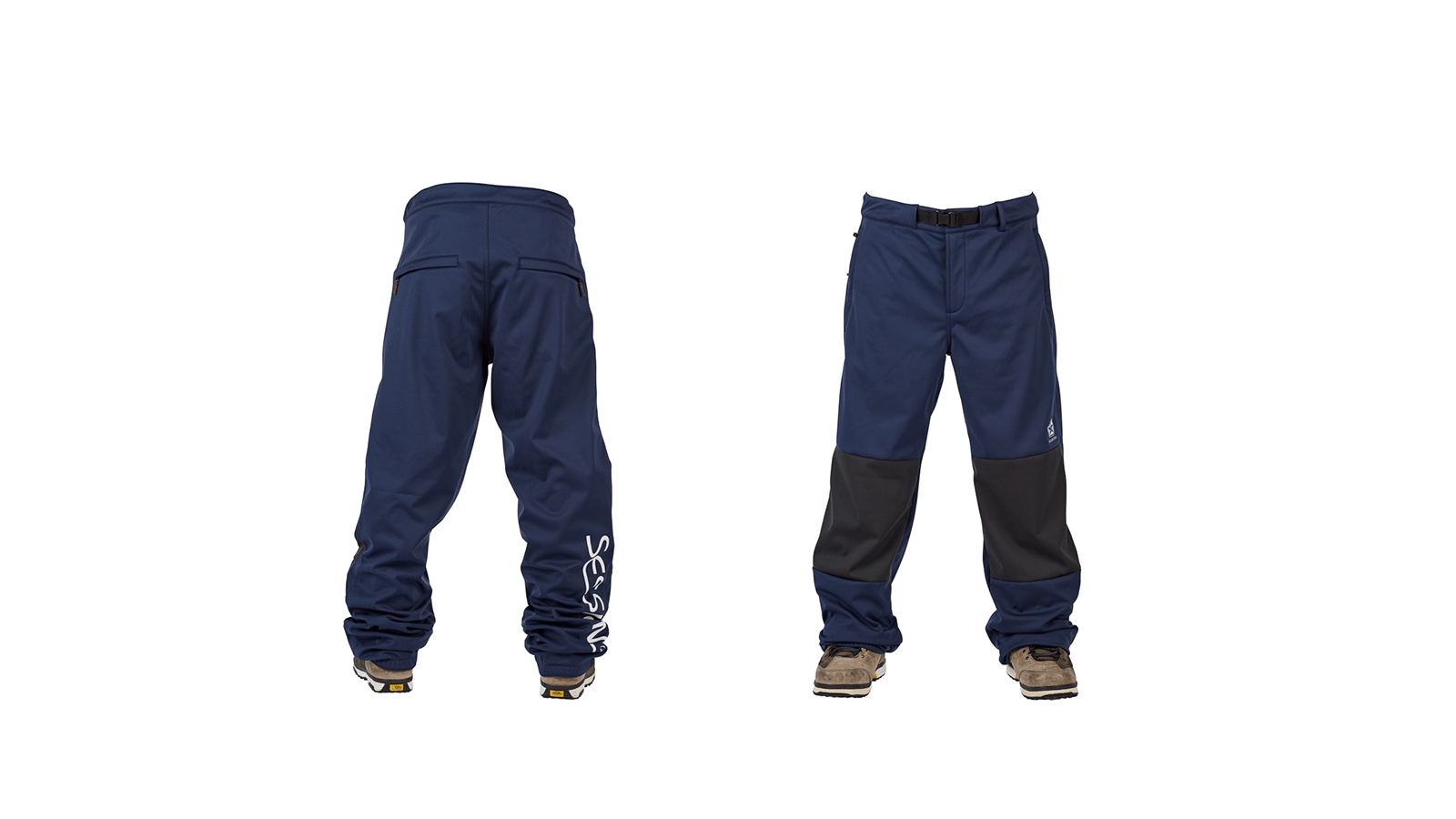 Chaos Jacket – Our top price point item in our AWA -All Weather Apparel- category this jacket has received praise for its overall look and bold branding. This 10K shell pullover has side zip entry and a ¼ zip centre front makes this jacket easy to get into and out of. This stylish pullover has a fun throwback aesthetic and comes in 3 fun bold colourway options.
What percentage of your outerwear is sold online vs instore, both by yourselves and your retailers? What's the best way to connect with customers who buy via these different channels?
I'm on the opposite end of things as far as sales are concerned but I know we work to keep our customers engaged through our social media and have had some successful POP shops last season we will continue to work with our retailers to boost engagement and brand awareness whether it is through our online presence or on the streets working to do events and being present on the ground and in the field. We use our Sessions team to reach our customers as well they bring a real authenticity to the brand and they have been working hard on different video parts that I'm excited to get to see this year.
Are your price points going up or down? Where does this pressure come from?
For Sessions the price points stayed about the same there were some design changes to products that gave added value and increased the base cost of the item – changes like upgrades to fabric or a more complicated construction pattern and we adjusted prices accordingly, but for the most part, we didn't change pricing this season.
What new fits/silhouettes are coming next year?
We focused on pants this season and the big mention will be our new Baggy fit pant, more relaxed in the hip, thigh, knee, and hem Major Pant will feature this new team approved fit.
We reworked out Standard fit to be more of a straight leg with a slight articulation at the knee but more relaxed than we have offered in the last few seasons, the updates to our pant fits was a direct result of team feedback and request.
Again I have to mention the Jogger fit on the Bracket Jogger – this fit follows the new standard fit with a tapered elastic band hem.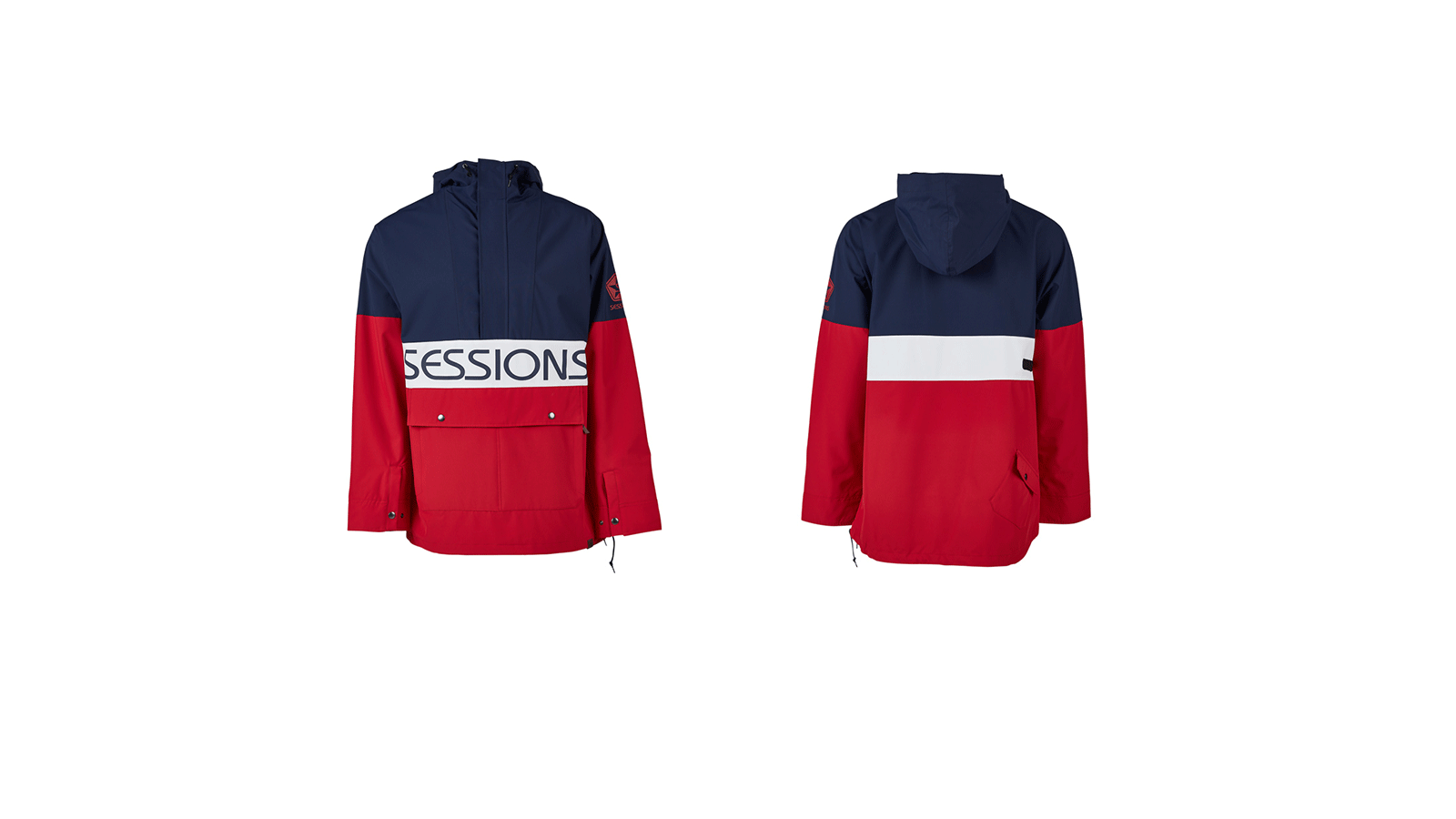 What's new in colours/prints?
Our callout pop colour for this season is a fun bright yellow/orange which has been well received. The pallet is fairly neutral offering Navy, Charcoal, and Olive but with the orange pop and a nice rich deep red added in this line will definitely be a standout in W19. Add to that our Black Tiger Camo and Cheetah prints and one can understand why we think Sessions will have people talking this season.
Here's the place to talk about fabrics, features and technical innovations. Here we're principally interested in *NEW* technical stories that you haven't offered to retailers previously.
We have added 2 new lightweight technical performance shell fabrics to the line to give a more technical feel and look to the outerwear products and update the aesthetic in the AWA category. We also improved our softshell fabric for W19 offering better hand feel and more stretch than last season, as well as the addition of a new DWR performance fleece which is moisture wicking and provides the most in comfort and mobility.
Any has-been trends that your brand is moving away from?
We didn't use as many points this season. We felt the bold colours and strong blocking felt more relevant for the aesthetic we are going for in Sessions. We feel like we have been seeing more of a trend towards true "outerwear" inspired designs versus the more street infused styles of the past few seasons. We are also moving away from the strong military-inspired designs of the past and into a more sporty retro design aesthetic that feels more relevant to the current trends and is more on point with what our riders and the youth market are looking for.
What are your top marketing stories for next season? This will help us to put some focus in the right place.
As I mentioned we are focusing on our pants category this season and we have a pant for any and all riders. With fits ranging from Slim to Baggy. Silhouettes offered in Cargo, Chino, and even a soft shell jogger we have something for everyone.
We are also focusing on our AWA – All Weather Apparel category which has some great fleece options this season and added variety of product range. From the bestselling Steadfast Shirt in a 3k softshell fleece to our Nighthawk PO Hoodie in DWR performance fleece, we have a nice variety for all your riding fleece needs and more.
BASE LAYER FOCUS: Do you do baselayers? What's happening here, what's your base layer strategy next year? Please let us know your tech innovations, materials, colours and price points.
We don't have a base layer category and have not discussed a base layer option for Sessions at this time. If anything we will work to improve on our soft goods offerings such as T-shirts and cotton Sweatshirts and accessories before moving into doing base layer options in Sessions.