Jobe Sports SS20 Wakeboard Hard Goods Preview
Brand: Jobe Sports
Interviewee: William Doornekamp, B2B marketer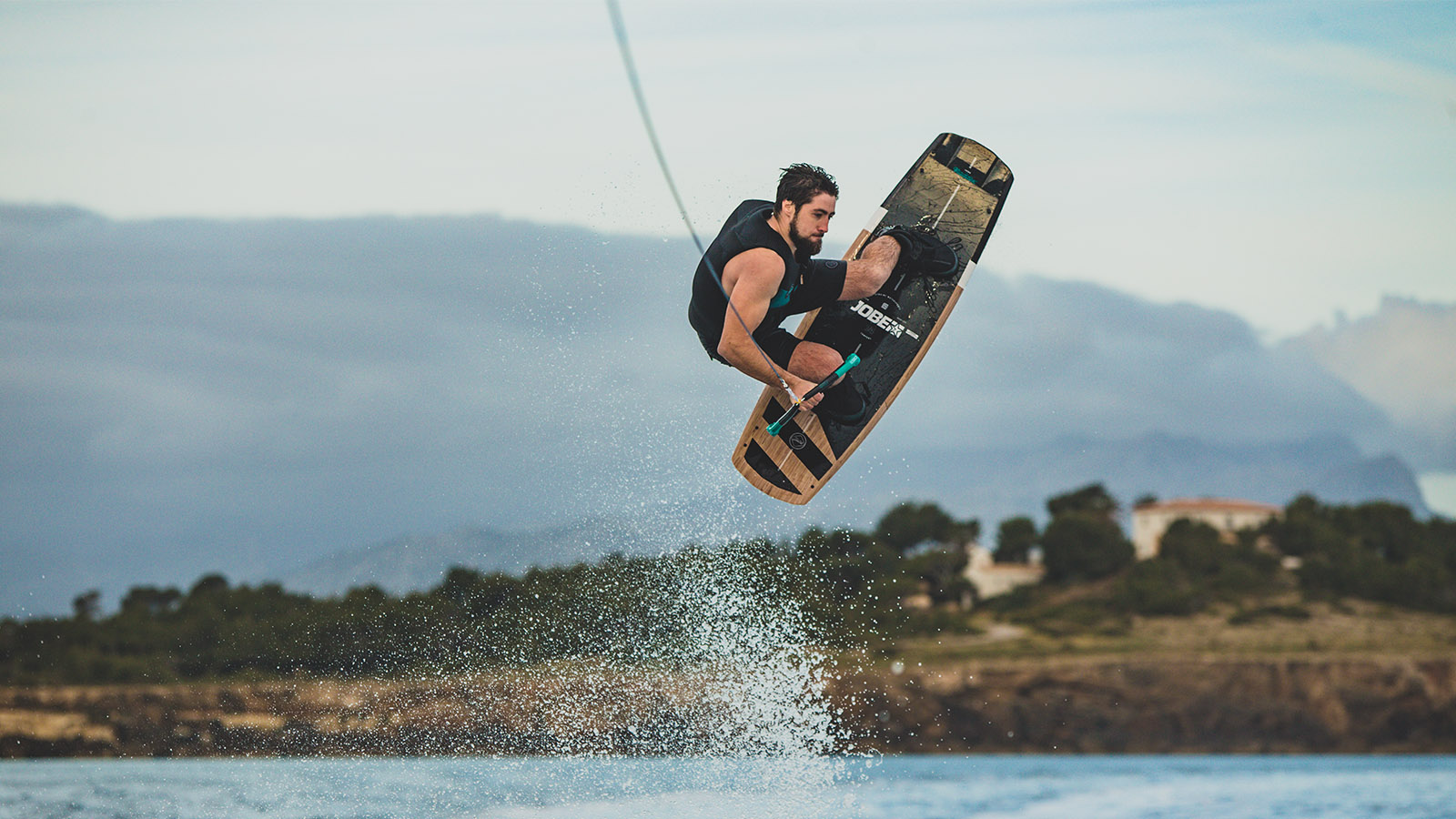 Current Trends. What are the main trends for 2020 in the wakeboard hardware market, in terms of categories? Where have you seen the biggest growth so far in 2019?
The big board hype is still going on strong but the sound from the retail landscape remains the same as last year. This is that there is a max to the sizes and I've heard retailers talk about this a lot, which means they're cautious with boards over 150 cm. Next to that we see, experimentation with cores and outlines in the boards as well
For Jobe Sports, the boating side of things is where we've experienced the most growth and this has been and continues to grow throughout the years. We're foreseeing even more growth in this sector and will continue to put more effort in this sector as well.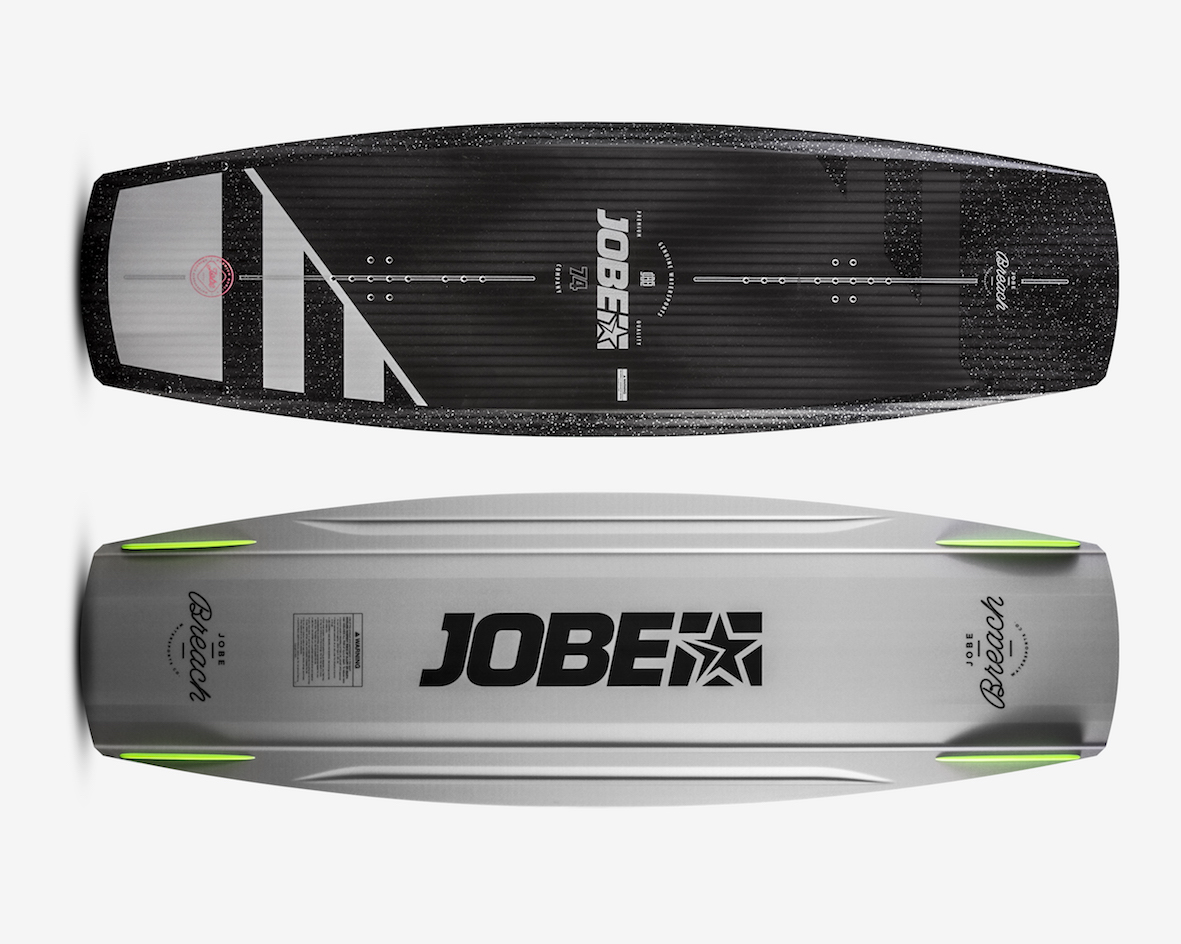 Future Trends
What do you believe will be the main trends for 2020 in the wakeboard hardware market, in terms of categories? Where do you expect the biggest growth in 2020?
The main trend which is relevant for us is the continuing growth in the boating market. Numbers have shown that the number of sport boats keep on growing throughout the years. And looking at this number, we keep a focus on this market.
In 2020 we will continue to grow in the boating segment with our wakeboard range. Due to our marketing focus, customer base and added products which we will continue to develop.
Board Hardware
What was successful for you in 2019 in terms of product technology, or changes in product you implemented. What is new for your wakeboard construction and design for 2020 and are there any trends in terms of design and construction that the entire industry seems to be progressing towards?
Our wakeboards are known for being able to take a beating and this is what we pride ourselves in. We make a board with 2 questions in mind, 1: is it durable for a consumer? And 2: how can we make this more accessible for the consumer? This leads to a beefed-up ABS sidewall which runs deeper in the board, all to take the beatings which the parks throw at our products.
Boots Hardware
Which of your boots are selling well in 2019 and why? What is new for 2020 in terms of boot design and construction. Are you bringing in any expertise or creating partnerships with footwear brands from outside our sport, eg snowboard boot companies, etc?
The Nitro binding has been a big win for us! The idea was to create a good closed-toe binding without breaking the bank. As wakeboarding is a sport which requires some cash (whether it's gas for the boat or a season ticket at the cable), people tend to save money on their gear. And with our Nitro binding which came at a price point of €289.99, we can conclude that there was a demand for a binding like this on the market.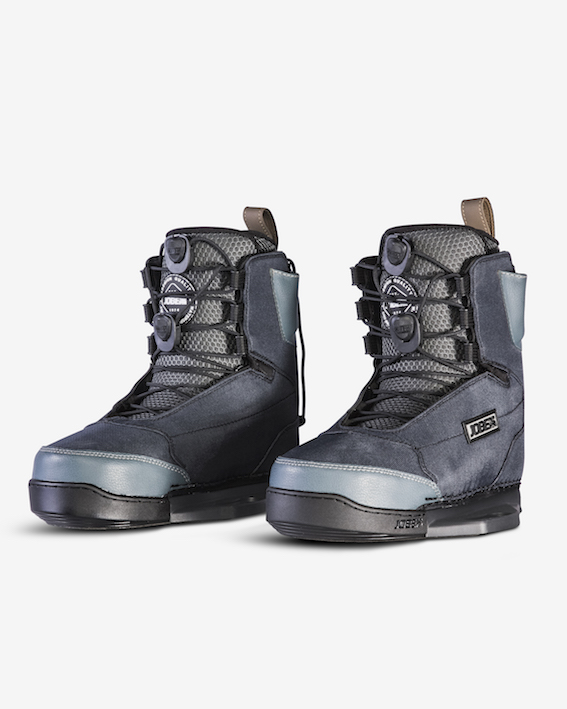 NEW FOR 2020, our Charge binding! A more high-end binding with a denim look at an insane pricing! The Charge will be available at a retail price of €299.99! This will also lead to a price drop for the Nitro, without affecting the margin for our dealers. This is all in line with our philosophy of making wakeboarding accessible. New tech in this binding is a 3D-molded tongue, which provides a more secure fit and easy entry in the binding.

Helmets
Which of your helmets sold well in 2019 and why? With almost every wake park insisting that riders must wear a helmet, are you seeing a decent growth in this market. Are you actively trying to design a helmet specifically for the wake park market? What technology are you using in your 2020 helmets and what makes your helmet stand out over other helmets on the market?

For 2020 we will continue with our Base helmet which has been a hit over the past 2 years. A double foam layer combined with a flexible shell for a lightweight helmet with a comfy fit. Why change a winning team right?!

Aesthetics / Pro Riders
Any stand out new graphics or artwork collaborations? How important is it to your brand, to have Pro Models and how much freedom do the pros have in term of graphics?
In 2019 we started working on a template for the wakeboards to create more consistency in our line. The response on this was great! Not only were the looks insane but when you see the line-up in a shop, it is really impressive, and it grabs the attention of a consumer. For 2020 we continue on this idea and will keep on working with a template to create consistency in our wakeboard line-up. While making sure that our designers use their artistic freedom within these templates to create a consistent but refreshing look throughout our wakeboard range.

Retailer Help
How are you helping retailers sell your product and which method of help seems to be the most effective?
Product knowledge of the retailer and in-store presence are 2 key factors in the decision-making process of the consumer. With this in mind we created the Jobe Academy and we've set up a special in-store promo range. The Jobe Academy is our online tool to learn more about the products and helps retailers train their staff in their product knowledge. And our in-store promo aids in the sales by really helping a product to stand out and give it a prominent spot in the store. After doing our research amongst consumers, we saw this was very important to them when visiting a store.

Key Products
Tell us about your 3 key products for 2020 and why you think they will be great sellers?
The Charge Binding

A new binding for 2020: The Charge! These bindings will have a retail price of €299.99, which is why we believe this will be a great binding for every shop! It's perfect for the person who wants quality but wants a good price. It has a 3D molded tongue and a stiffer upper zone, which makes for a responsive closed-toe binding. While testing this binding, the biggest plus was the fit. The new tongue in this binding makes for an easy entry and a great fit and all that for a retail price of €299.99 

Breach

The Breach is back in 2020! This board was in our collection in the past as well and did really well. When we were looking to create a new high-end boat wakeboard, we wanted to create an aggressive board with loads of pop! And when looking through all the options and thinking about it, it turned out the answer was right in front of us the whole time. We had a few riders test it out behind the boat and they loved its aggressive edging and pop, a great addition to our 2020 range!

Reload

A model that was introduced in 2019 but which has had some insanely good responses throughout the market. The Reload is Jobe's answer to the big board hype! Coming in a 144 and 147, this board has a ton of flex and a wider outline. Great for railriding, pressing, jibbing but also for kickers. Due to its wide surface area, you get a board which softens up the landings and keeps it easy on the knees.


Fatal error: Allowed memory size of 268435456 bytes exhausted (tried to allocate 7310464 bytes) in /srv/users/boardsportsource/apps/boardsportsource/public/wp-includes/wp-db.php on line 1889