Lightning Bolt SS20 Men's Surf Apparel Preview
Brand: Lighting Bolt  
Interviewee: Maria João Nogueira, Communication Officer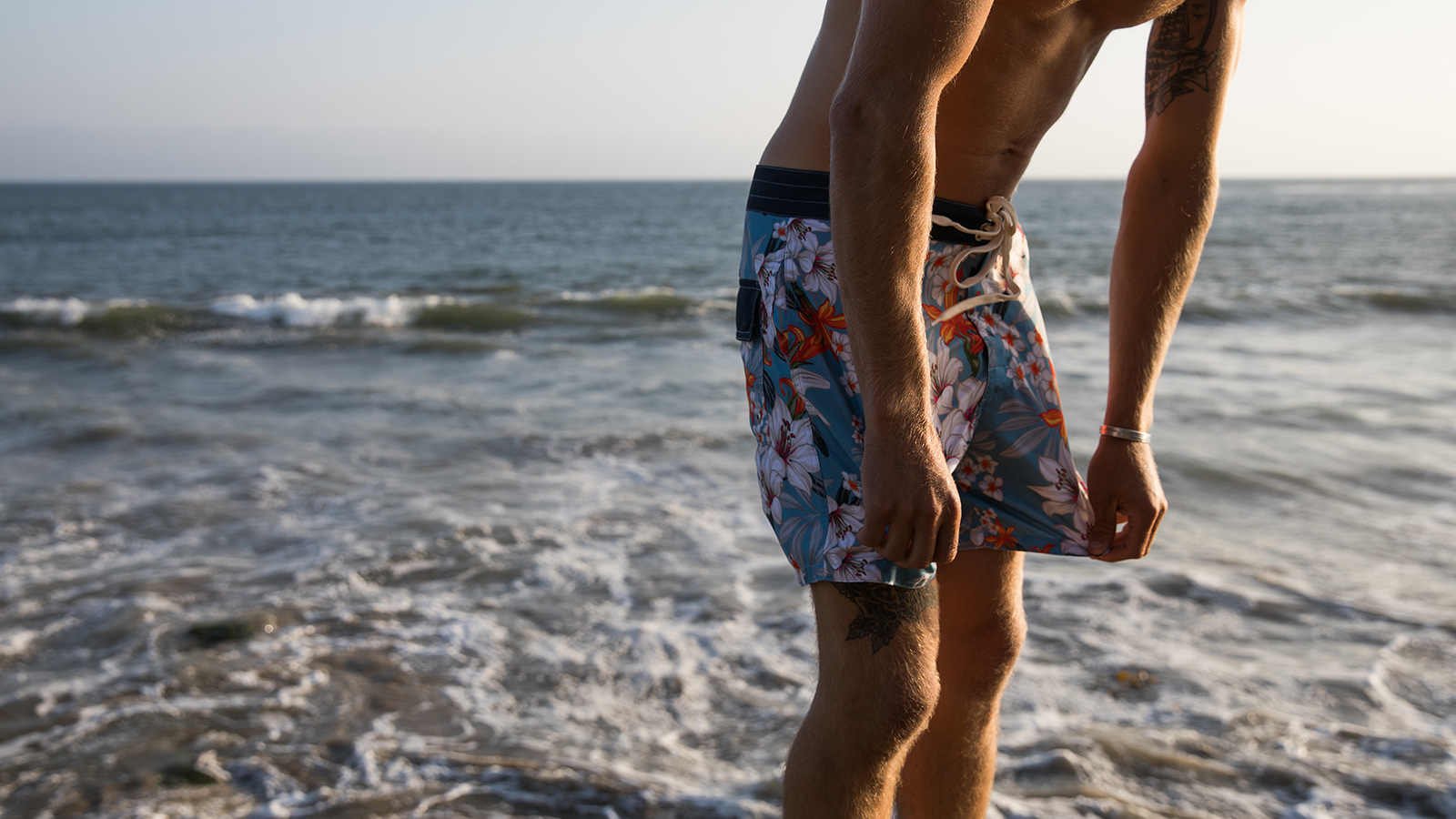 The surfer's state of being is amazingly aspirational. From the early 60s until today, the common denominator in surf style evolution is that «surfing has always been about this intangible cool»… Today fashion brands and designers search for this idea of 'looking effortless' or an 'I just threw this on' vibe. Surf aesthetics lines up seamlessly with the overwhelming sportiness sweeping design and retail and surf lifestyle embodies a type of mindfulness to which we see fashion labels consistently gravitating. So, fashion is coming for surfing, and its lifestyle, at full blast. On the other hand, surf labels are also paying attention to what happens in fashion and integrating streetwear influences into their collections to contemporize traditionally surf-purposed apparel.
The good news is that, as this surf-skate-street fusion is a trend that's defining new fashion, the market is rediscovering and reclaiming the worth of authentic labels, and this allows brands like Lightning Bolt, born in Hawaii in 1791, to preserve its own identity and distinctiveness. The market has been very receptive to new takes on our signature products and to new improvements on original models, regarding comfort and functionality enhancement.
Another piece of this favorable equation to a pure and legitimate brand, such as Lightning Bolt, is that we strayed from nature since the beginning, marching to a different drum, with salt-bleached hair, tuning into Earth's natural rhythms of swell, wind, and tide…  so environmental protection and concern is rooted in our very foundation. Eco-friendly brand statements such as «Keep this Land Beautiful» in our hang tags go back to the 70s. This is part of our identity and authenticity.
Lightning Bolt prides itself on sourcing premium product for the conscious consumer that emphasizes quality, style and utility as well as supporting local manufacturing. Our aim is to keep making quality clothes that people are proud to wear.
Behind the collection…
This Spring Summer collection celebrates the getaway spirit of the brand. Lightning Bolt embraces the attitude of soul adventurers – they are the core brotherhood of Lightning Bolt.
We work under a philosophy of a collective construction to keep the allure of a brand: its ground-breaking cultural boldness, a pioneering message in environmental protection and unique legacy.
It is always a challenge to mix up the world of the eclectic, bohemian, down-to-earth capital of laid-back cool California and the natural colorful islander flair of our roots on the North Shore.
Our aim is to have our audience feeling comfortable and confident, resulting in a sort of fashionable effortlessness. We see fashion as a canvas of self-expression.
Our color-rich collection is born from a collage of nostalgic statements, vintage prints, iconic photographs, surf trips, and other treasures. To all this, we add new creations, patterns, and finishes in relaxed tailoring, all thrown together with an easy, off-hand sort of elegance.
The reimagined aloha prints and tropical all-overs can be worn as a total-look or as effortless separates. Stripes are also the key for men. Inspired by our retro graphics, the new season twists in stylish and well-crafted sweats, tees and shorts that will look just as good in a city or on a summer break setting.
We see Lightning Bolt as a collective brand and a universal common heritage.
Join the brotherhood.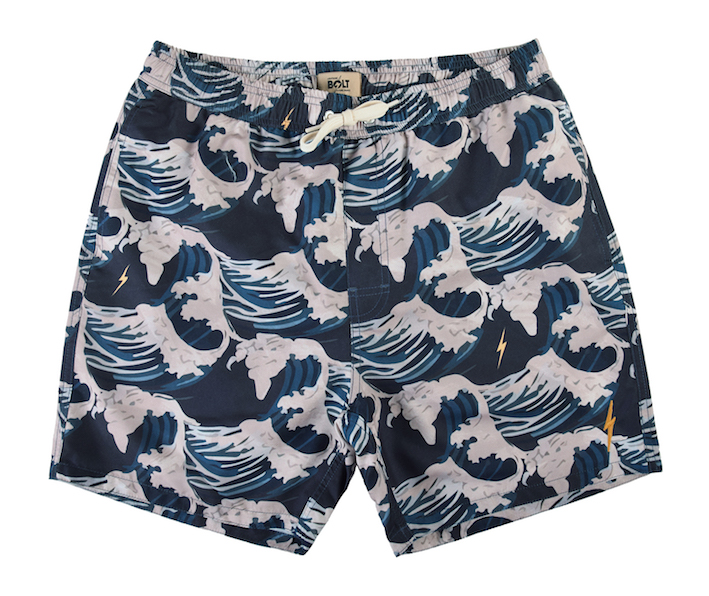 AN EXCLUSIVE ECO-CONSCIOUS COLLECTION
The clothes in this capsule don't scream for attention, and this is exactly the point.

The focus is research and ecological approach. These garments are made of sustainable materials such as organic cotton and recycled polyester.

Organic cotton is produced and certified to organic agricultural standards, sustaining the health of soils, ecosystems and people by using natural processes and not allowing the use of toxic chemicals or GMOs (genetically modified organisms). It combines tradition, innovation and science to benefit the shared environment and promote a good quality of life for all involved.

Also, by choosing recycled polyester, made from upcycled marine plastic, we're able to deliver the same performance in fibers with a smaller environmental footprint.

Lightning Bolt prides itself on sourcing premium product for the conscious consumer that emphasizes quality, style and utility as well as supporting local manufacturing.

This is why we work closely in collaboration with the Portuguese Textile TMG GROUP, one of the pioneering textile companies to become registered under quality, management and environmental protection systems to meet the highest international standards, as well as with initiatives that believe in a waste free environment and create beautiful products made from certified and traceable «upcycled marine plastic».

KEEPING OUR OCEANS AND BEACHES FREE FROM LITTER
Since the beginning, we've been spreading environmentally friendly messages worldwide like the iconic statements on the '70s hang tags «KEEP THIS LAND BEAUTIFUL» or another from the late '80s «DESTRUA AS ONDAS, NÃO AS PRAIAS» (destroy the waves, not the beaches). Our aim is to keep making quality clothes that people are proud to wear.

We love the ocean. We love the mountains. We love being outdoors.

We strive to minimize the environmental footprint from our operations. We want to make a positive impact on all living beings and on the planet.


Fatal error: Allowed memory size of 268435456 bytes exhausted (tried to allocate 20480 bytes) in /srv/users/boardsportsource/apps/boardsportsource/public/wp-includes/meta.php on line 843