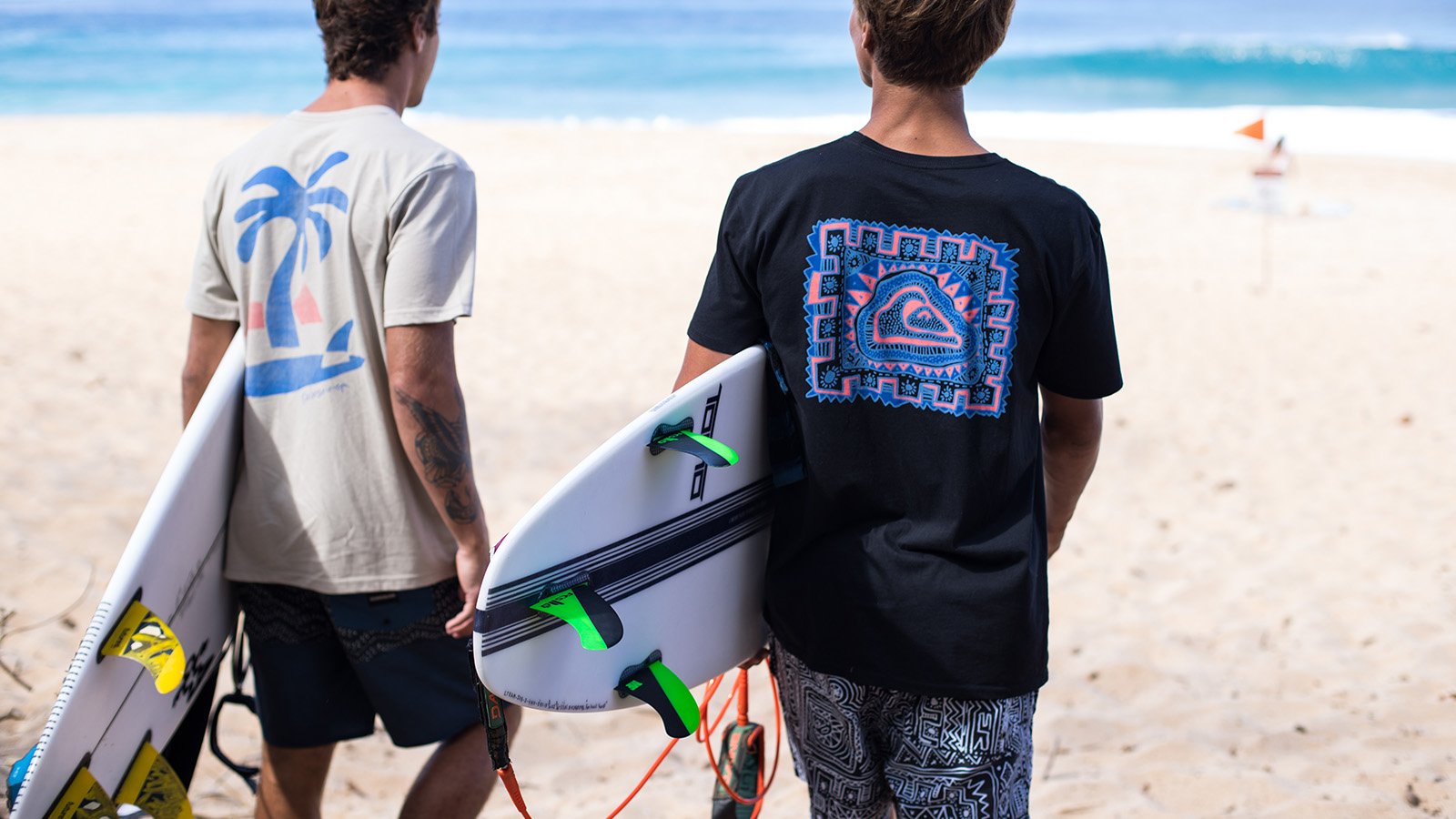 Quiksilver SS20 Men's Surf Apparel Preview
Retail Buyers Guide: Men's Surf Apparel SS20
Brand: Quiksilver
Interviewee: Emmanuel Petrini, 
Global Merchant – Lifestyle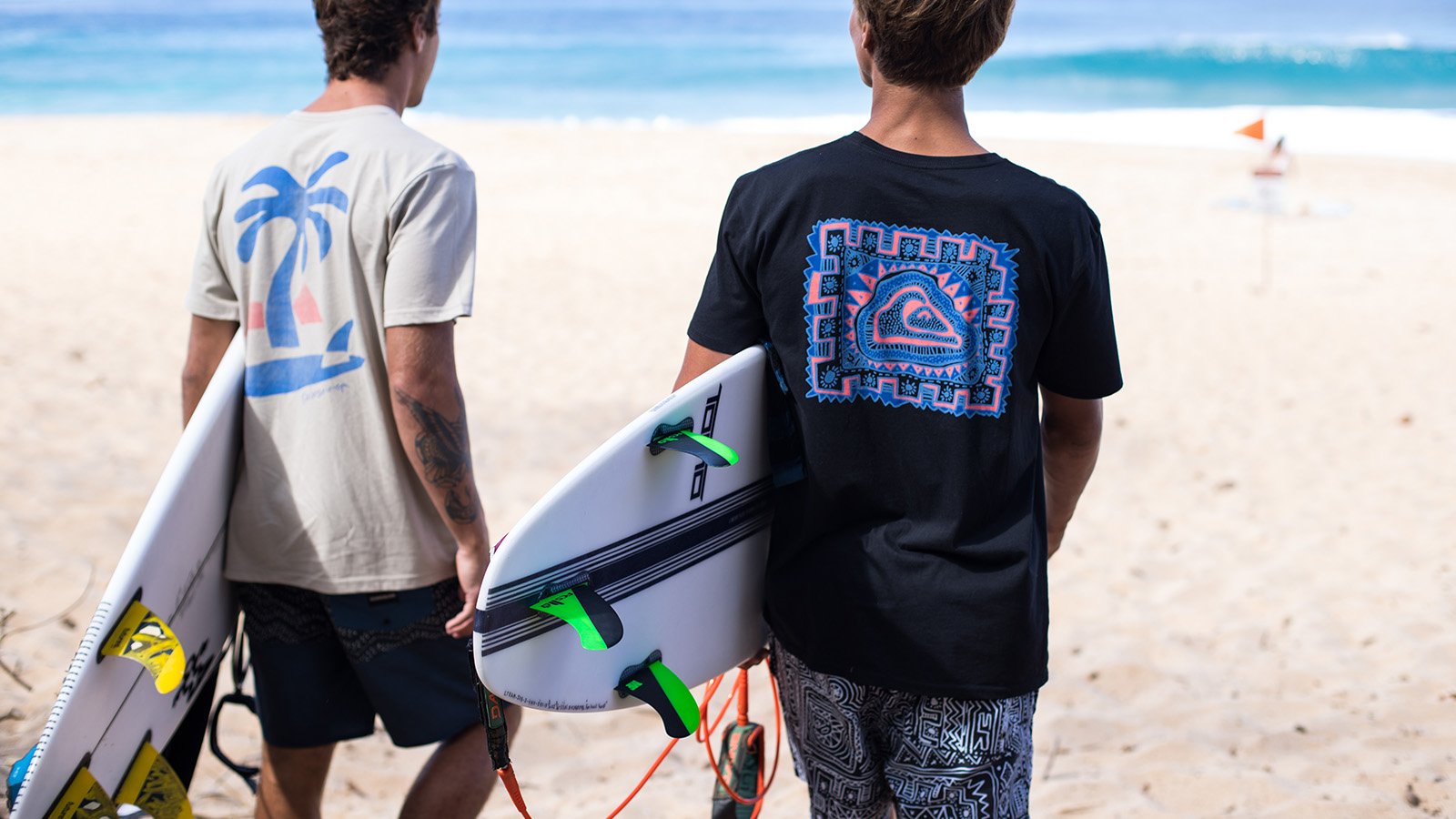 Has 2019 been a good year (saleswise) for the Surf Apparel? What do your foresee the upcoming 2020 summer season?
2019 showed positive results in terms of sell-in. Surf Apparel got some traction again, however this is still on the edge and weather plays such an important role in the sell out. Summer 2019 started really late, which allowed a very small full price window. This has some consequences on Spring 2020 sell in.
Rivaled by fast fashion labels, streetwear and outdoor brands, how does the Surf Apparel manage to preserve its own identity? Or are the boundaries blending in between those markets?
We try to not get caught up in the panic of fast fashion by staying focused on what we do best. We are an authentic surf brand that makes high quality performance products that are made for some of the best surfers in world. We than take that expertise and mix it with our inspiration from fashion and streetwear to create products that make sense to our consumer. There is no secret formula, but staying true to the brands heritage and deeply following our consumers behavior helps guide us each season. There are no set boundaries but our design team has great intuition on how to blend it all together.
What are the key inspirations behind your SS20 Surf Apparel collection?
The 90's continue to be a big source of inspiration for us. Particularly the early to mid 90's rave and music festival scene. There was so much great art that spawned from this period, as well as color. It's been a really fun source to dive into and re-discover. We have a capsule titled Rave Wave which blends these inspirations along with the surf and skate culture of this time. The result is a collection that is vibrant and nostalgic, but also feels very contemporary with new fabrications and fits.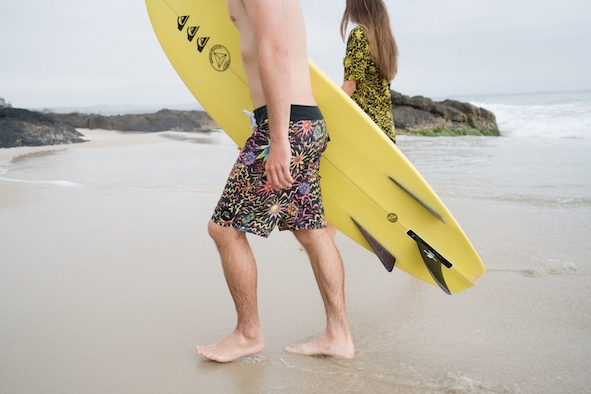 What are your color palette and prints/patterns for men's SS20 season?
Our collection is separated into 2 distinct themes for S/S 2020. The first collection is titled Tropical Flow and as the name implies, is a fairly literal point of view on timeless surf themes and motifs. The colors are inspired by the washed out houses and buildings from tropical beach towns. Shades of Caribbean blues and peach mixed with nautical navy dominate the palette. The prints are nostalgic in flavor with abstract painterly florals and scenics in the mix. The second collection titled Rave Wave is more urgent and energetic by comparison. The color palette consists of acidic greens, yellow and pinks mixed with deep grey and black. The prints take on a more psychedelic vibe based off the inspiration from the 90's as described previously.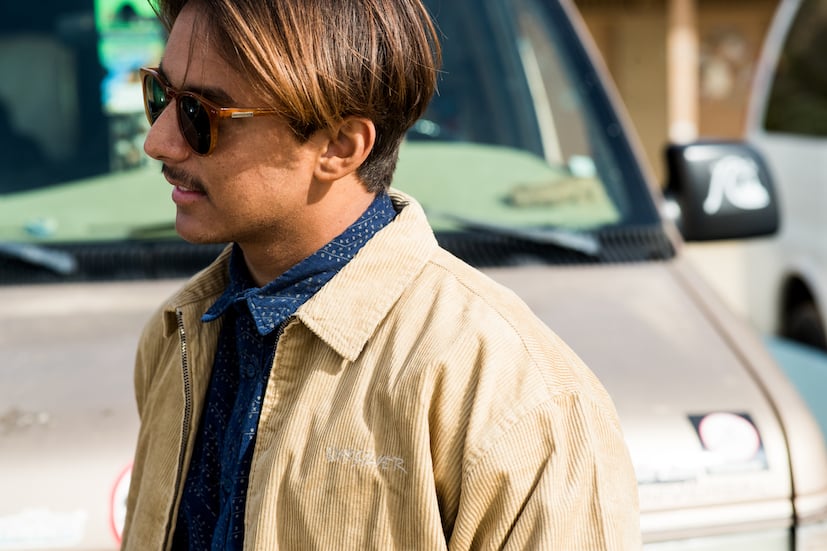 Which are the key materials of your SS20 collection? (techs, eco, sourcing…)
We are putting a lot of effort into sourcing the most eco-friendly materials and processes we can provide to our consumers. We have been working closely with our vendors to partner with us on finding new and better ways to manufacture and treat garments. It is something that is very important to the brand as well as the employees. Honestly it is a challenging objective because of costing, but we are committed and making progress. All of our performance swim line uses 100% recycled polyester made from recycled water bottles. We have begun to use a significant amount of organics and recycled poly in our sportswear as well. But the biggest progress is coming from how we treat the garments post sewing. This will be a huge focus with us throughout the year as we continue to find ways to use less water, energy and non-toxic chemicals.