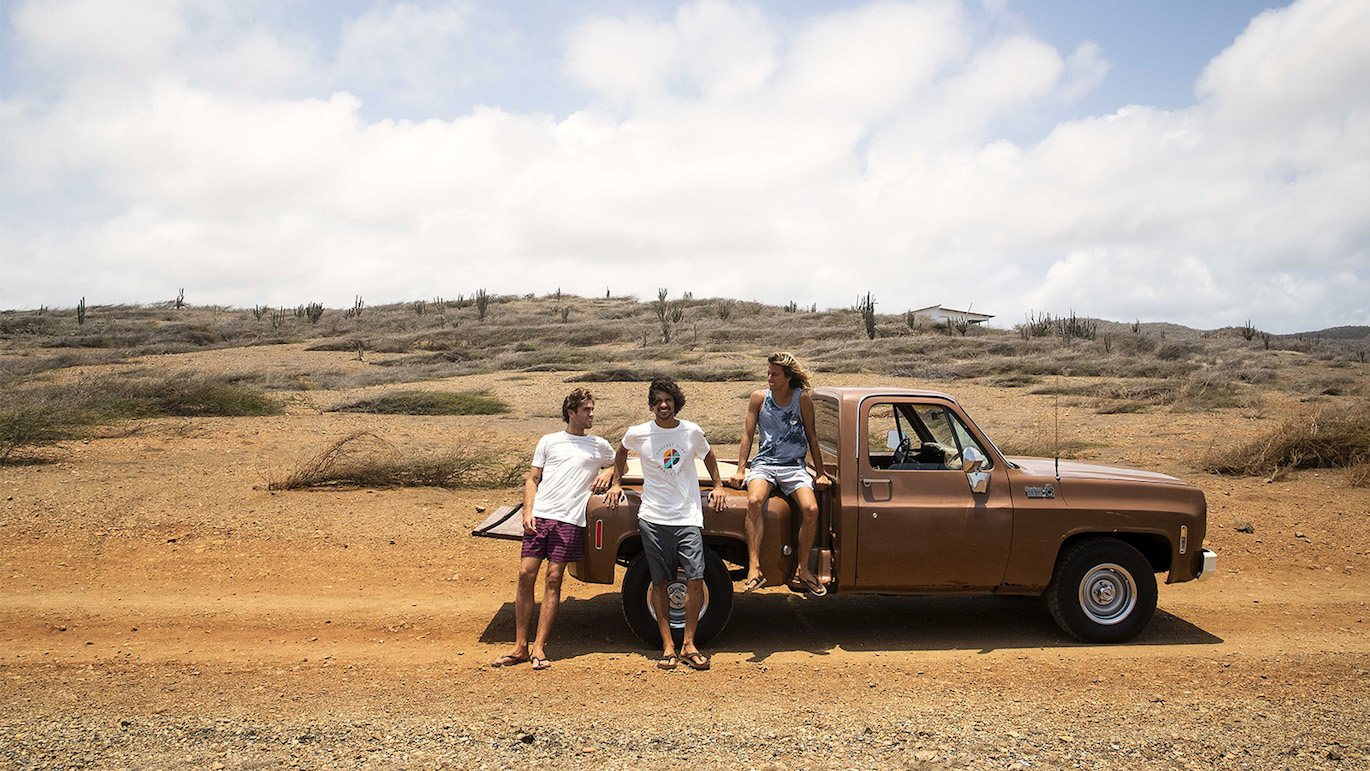 Protest SS20 Men's Surf Apparel Preview
Retail Buyers Guide: Men's Surf Apparel SS20
Brand: Protest
Interviewee: Ingrid Kalma, Head of Menswear design at Protest Sportswear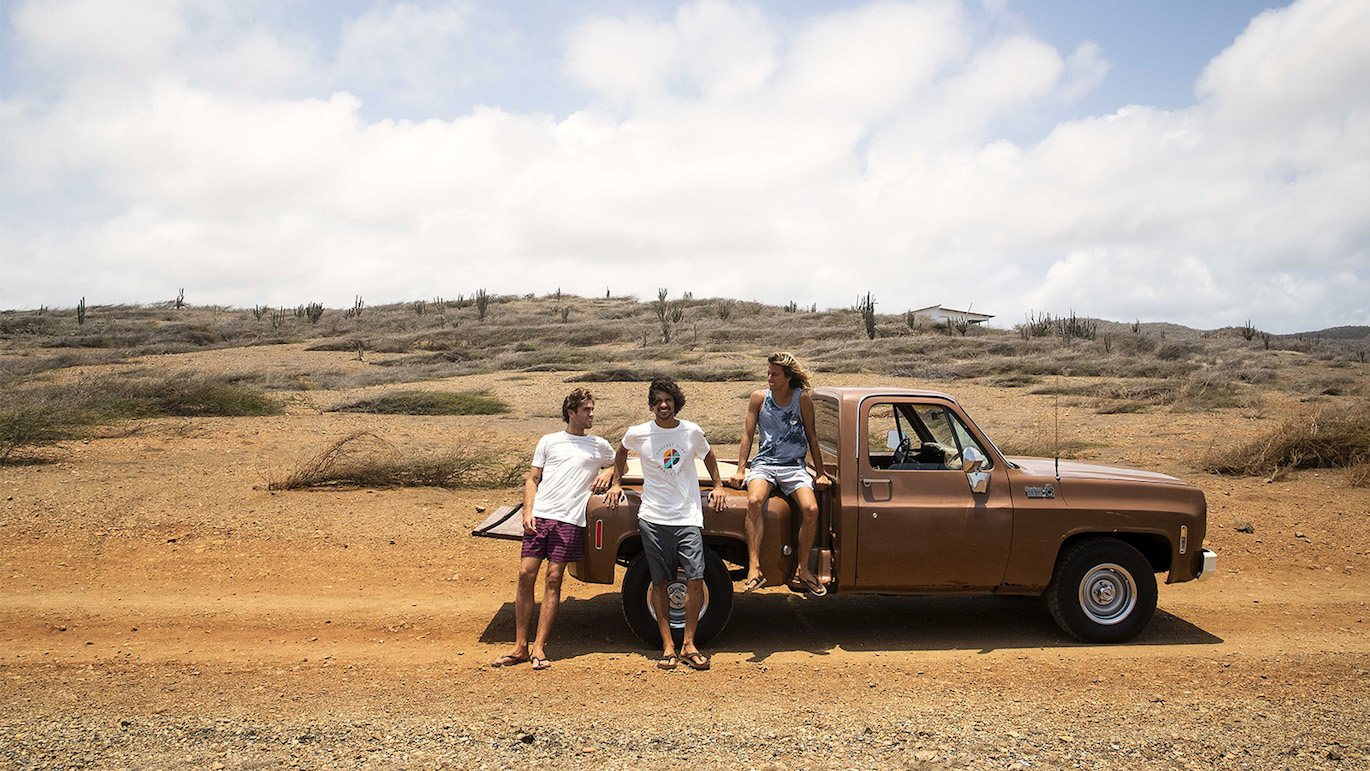 What are the key inspirations behind your SS20 Surf Apparel collection?
This world is our playground. For this surf apparel collection, we have journeyed across the map to seek out different prints, fabrics and techniques. From the desert sands of Africa to the tropical islands of Hawaii, we have been inspired by the diverse habitats of this earth and the people who live in them.
What are your color palette and prints/patterns for men's SS20 season?
Colour is an essential part of our designs. Our theme 'Sand is the new land' has inspired our first colour group where blue and aqua are combined with orange and red, yellow is an accent. Our second group is derived from the theme 'Park life' and has blues, greens, dark cherry and a cool pink. Pink is the colour of this season. It can be worn as either an accent or as a whole garment. Then lastly, the theme 'Sound of the sea' inspired our third colour group and is comprised of blues with a contrast neon pink. All these groups are complemented with classic grey melange, white and black.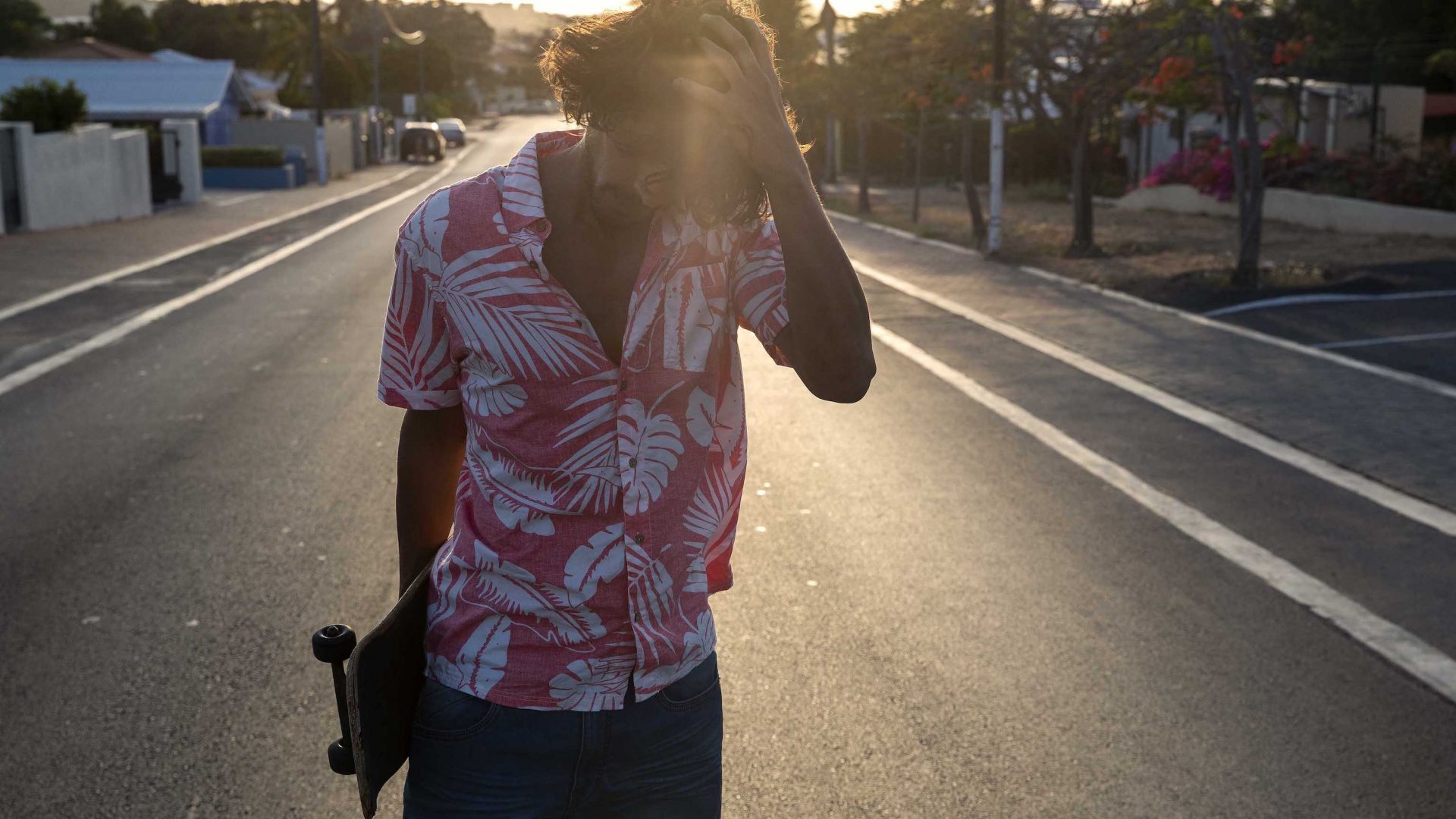 For Protest, print is key and this season's prints will not disappoint. The rain forests of South America have influenced prints like our big leaf design on the Bitter short sleeve shirt and the awesome tropical design on our Lifton swim shorts. The paradise islands of Hawaii have inspired vintage style prints featuring palm tree islands and surfers. Stripes are a classic here at Protest and for this season we have created a fantastic retro stripe, see our Ramsey t-shirt. Nothing emanates the season of the sun more than a vintage photo print so we've printed them on t-shirts and swim shorts. And don't forget the mini print, a small design with a lot of fun.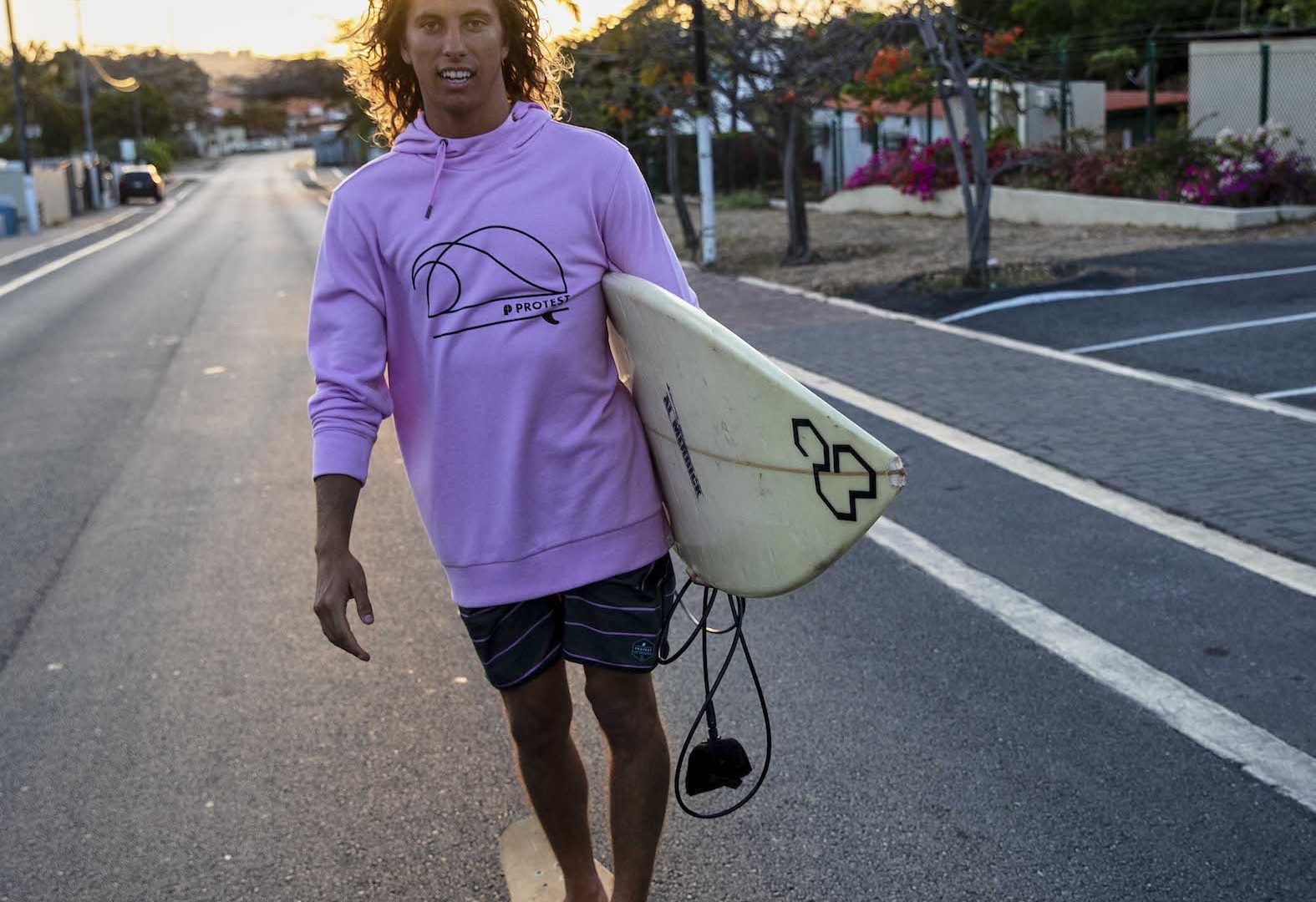 Which are the key materials of your SS20 collection? (techs, eco, sourcing…)
We're pleased to announce that our fixed-waist boardshorts in our summer 2020 collection are made from 100% recycled polyester. We wanted to find a way to help save our oceans from the increasing amount of plastic that's finding its way into the water. PVRE is our most technical range and all of our PVRE boardshort styles are made from 100% recycled polyester, made from processing PET bottles into yarn. More styles in our swimwear range are made using recycled or sustainable fabrics, for example our Firsby and Pierre boardshorts are made from renewable bamboo.