CORE Kiteboarding SS20 Kites
Brand: CORE Kiteboarding
Interviewee:  Lutz Englert, Head of Marketing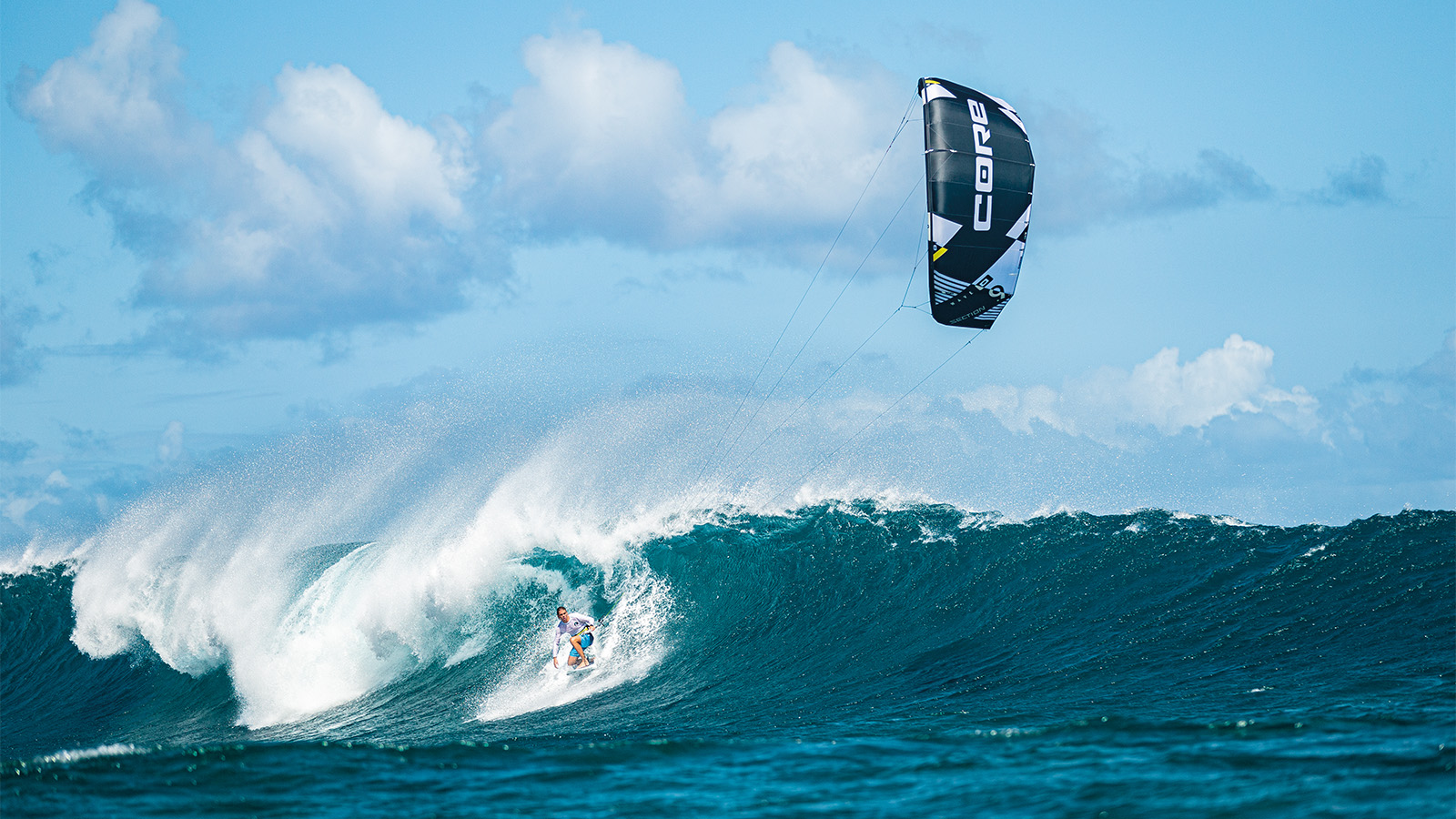 Current Trends
What are the main trends for 2019 in the kite market, in terms of riding styles (freestyle, freeride, foil, wave…) and riding locations (ocean vs lakes, rivers, wave parks)? Where have you seen the biggest growth so far in 2019?
The biggest trend by far is foiling. Foiling is taking over Hood River, lakes, and many other locales. Lakes with gentle afternoon thermals now offer fun foiling sessions in as little as 8-10 knots! 
Future Trends
What do you believe will be the main trends for 2020 in the kite market, in terms of riding styles (freestyle, freeride, foil, wave…) and riding locations (ocean vs. lakes, rivers, wave parks)? Where do you expect the biggest growth in 2020?
Hydrofoiling is the biggest trend this year and next as it brings new possibilities to the sport. We introduced the all-new 2019 XLITE, a dedicated foil kite for serious foilers. The XLITE's ultra-light, mono strut SLE design is a hit with foilers of all abilities.
We can't forget about our team riders who are pushing the limits in strapless freestyle – on surfboards and foils, where we definitely haven't reached the limit yet. It won't be long before Willow-River Tonkin nails his first quadruple front roll (1440°).
With the ongoing success of our legendary XR, a high performance freeride kite known for its ridiculous boost and hangtime, we find proof that there are also plenty of people who just enjoy and easy ride – or to be boosted in the sky. The XR 6's super friendly rideability belies its incredible jumping power. Often purchased by new riders because of its range of use, the XR also holds the current jump height record of 32m.
Kite Technology
What was successful for you in 2019 in terms of product technology or changes in product you implemented?
A significant technological upgrade is our new ExoTex Light which we use on the new XLITE. It provides the same stability and rigidity as our regular ExoTex frame but is 20% lighter which is crucial when foilboarding in 8 knots.  
Our new Cartan carbon powered Fusion 4 twintip benefits from over a decade of Carved Customs board production knowhow. We've further optimized the Pauwlonia wood core to reduce weight and improve cruising.
What is new for your kite construction and design for 2020? Are you implementing new materials in your kite construction for 2020?
Before getting into our new products, it's important to note that all our kites feature a unique character that our customers have come to expect. Through six generations the XR6 still has that unmistakable feel of an XR. The all-new XLITE will be no different. With every new release, we strive to maximize performance without losing the distinctive characteristics our clients love. For this reason, the GTS will remain our undisputed megaloop champ, the Section our pure wave warrior and so on.
The introduction of our ExoTex Light on the XLITE is an important and significant step forward in delivering the best product possible. However, even slight adjustments to a kite's profile, bridle points, or geometry can result in big improvements. The devil really is in the details.
Are there any trends in terms of design, construction and materials that the entire industry seems to be progressing towards?
We can't speak for others but we see further opportunities in material development and lightweighting.  Thankfully, our headquarters are located on the island of Fehmarn so we're lucky to have the Baltic Sea on our doorstep to test our many prototypes. There's a way to go with lightweighting but there might be a point where a lighter board or kite does not automatically perform better.  Rigidity and other aspects are also very important to the design.  With years of experience in our R&D team, we'll always balance weight savings versus performance costs and deliver the best performing products to our super loyal customers.
 Take a look at the carbon unibody of our Sensor 2S Pro bar, the ExoTex Dacron material or our twintip's proprietary Cartan carbon. Their long lasting success should give you the confidence in our R&D team and our brand's future.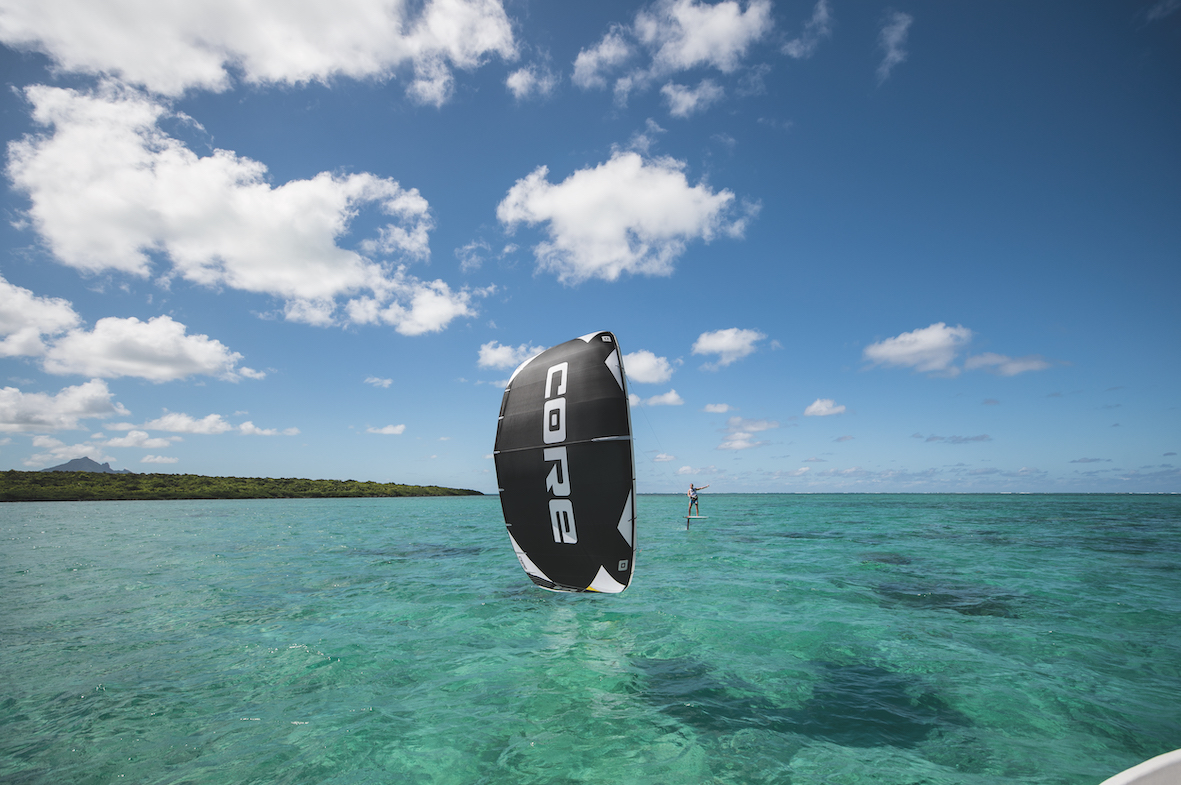 Sustainability
Are you using any eco materials or environmentally friendly processes in your kite construction?
As a manufacturer of high-end kitesurfing equipment, we do need some synthetic materials. However, we try to build superior quality into our gear to extend their lifecycles. 

Six years ago, we challenged ourselves to reduce the synthetic packaging we use. Since then, we've reduced synthetics by 60% by eliminating plastic packaging where possible and increasing the use of recycled cardboard.  

Packaging that might blow away at the beach is made from compostable material except for the plastic kite bag. We have not found a suitable alternative for the bag, so we print a suggestion on the plastic bag to use it for beach cleanup. We take responsibility for our beaches on Fehmarn and recycle plastic kite bags on beach cleanup days. We hope our customers do the same. We also make reusable bags to package our accessories. They keep your gear neat and tidy in the car and also make great travel bags.

 Our carbon footprint has improved by utilizing more sea freight and less air freight. And all of our facilities in Germany use certified 100% green energy. We can do more. And we will.

Aesthetics / Pro Riders
Any stand out new graphics or artwork collaborations?
Our in-house graphics designer is a key member of the team and maintains strict control over our design language. You'll notice common themes/colors and bold graphics across our product line that are immediately recognizable as CORE Kiteboarding. 

How important is it to your brand to have Pro Models and how much freedom do the pros have in terms of graphics? And in terms of design?
We don't work with professional models if that's what you mean. We often feature our top riders in our advertising and branding, though.  

CORE's visual design language is something that has been curated over a period of ten years and is not something we play around with. Our brand's image requires us to invest more in our product's appearance. It's a careful evolution that is appreciated by our consumers around the world.

Our pro riders are important to us when it comes to technical design and prototyping. They provide us with valuable feedback on many of our products. The new CIT Modes on the Section 3, our dedicated wave kite, is a perfect example. CIT Modes make it possible to trim the kite for offshore, onshore and allround wave riding conditions. The Section 3 is a kite that is always ready for the conditions wherever you may be.

Lastly, our pros have a significant impact on the visual appearance of our brand.  Look at the images and videos surrounding the Section 3 release. We found conditions on Mauritius that were absolutely outstanding and our pros killed it on One Eye. Willow and Taylor battled monster waves that day. They really came through for us. Watch the Section 3 release video on corekites.com and you'll see what we're talking about.

Retailer Help
How are you helping retailers sell your product and which method of help seems to be the most effective?
Every product launch or update is accompanied by an extensive marketing campaign for our dealers. Newsletters, launch videos, print ads, social media posts, and our website all deliver the same message, that is, to visit an authorized CORE retailer. We use every channel at our disposal to share our message. In addition, we create exclusive media packages for our retailers. The media packages include action and feature shots, product descriptions, and cutouts so dealers have everything at hand to display our products in-store and online.  

We also provide free point-of-purchase materials for retailers too. Ask us about them.

 There also is an annual international dealer meeting and kite test at some of the world's best kite spots. We spend several days with our partners sharing our views, product ranges, and answering their questions. And the kiting on all our latest gear is pretty cool too.  

If there's anything we left out, please reach out to our experienced team on Fehmarn and we'll be happy to help you. We're just a quick email away. Send one and let's chat.

Key Products
Tell us about your 2 key products for 2020 and why you think they will be great sellers.
Our XR6 and Fusion 4 with the new Union Pro pads and straps are our perennial bestsellers. For everybody new to the sport the XR6 and Fusion 4  flies and rides with effortless control. However they are by far no "entry-level-only" products but offer endless performance that may accompany you throughout your whole kitesurfing life. Quality. Service. And legendary CORE durability comes with every purchase. Try one. You'll see.


Fatal error: Allowed memory size of 268435456 bytes exhausted (tried to allocate 1052672 bytes) in /srv/users/boardsportsource/apps/boardsportsource/public/wp-includes/wp-db.php on line 2516