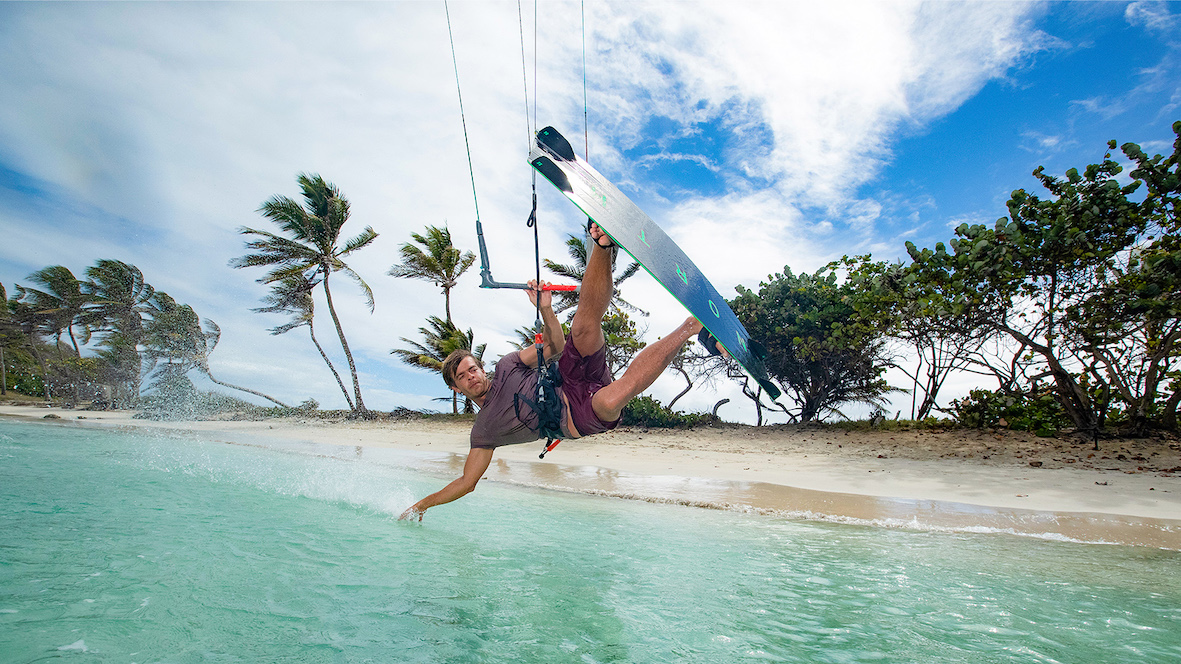 North Kiteboarding SS20 Kiteboards
Retail Buyers Guide: Kiteboards SS20
Brand:  North Kiteboarding
Interviewee:  Ollie Murray, WSW Marketing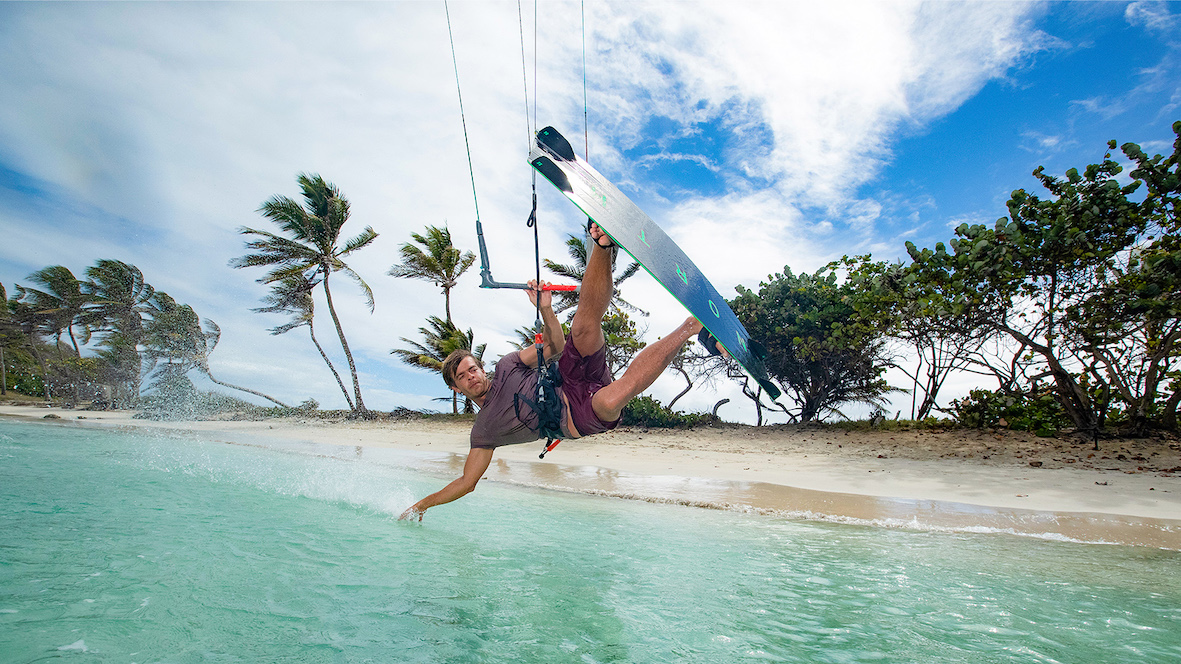 Current Trends
Unless you've been kiting under a rock, foiling is big business now and all brands are focusing heavily on it. Here at north we have brought out three foils for 2020 that hit three different needs and styles.
The Scoop is our performance foil board, it's fast, responsive and lives to be pumped from wave to wave.
The Chase is one of our favourite all round boards. It's the one you'd take if you could only take one board on a trip, it can be surfed, foiled or kite surfed. With a flatter rocker it carries speed effortlessly and a reinforced built in foil connection adapts to its foil effortlessly. It's the one board quiver for sure.
The Sense fills the gap for a freeride foil board. It's neutral buoyancy and low volume makes roll to ride water starts carefree. This means less time can be spent worrying where the next nose dive is coming from and more time to enjoy the feeling of gliding through chop like it's a glass day. As it's a thin durable board it is also perfect for throwing into a board bag and taking on your travels. 
Future Trends
Looking to the end of 2020 and beyond, trends that we believe are here to stay definitely include the evolution of foiling. Who knows which direction this will take our sport and how big it will ever become but what we do know is that it is here to stay and right now we are only at the very beginning of the journey for foiling.
As for the world of twintips we reckon as the wake style side of the sport continues to grow this area has the most scope to evolve. Already riders are following the growing trend in wakeboarding and switching out onto much bigger boards. This is why we now offer our Flare (wake style board) in sizes all the way up to 151cm.
The exposure of events like KOTA will always drive a huge demand for high performance freeride/big air boards. For 2020 our Atmos and Carbon Atmos boards are designed to be ridden in overpowered conditions with ease and control, yet still enabling early planning and low-end performance. They shoot upwind like a rocket and we can only see the future requirements asking for a board that can do even more in even heavier conditions.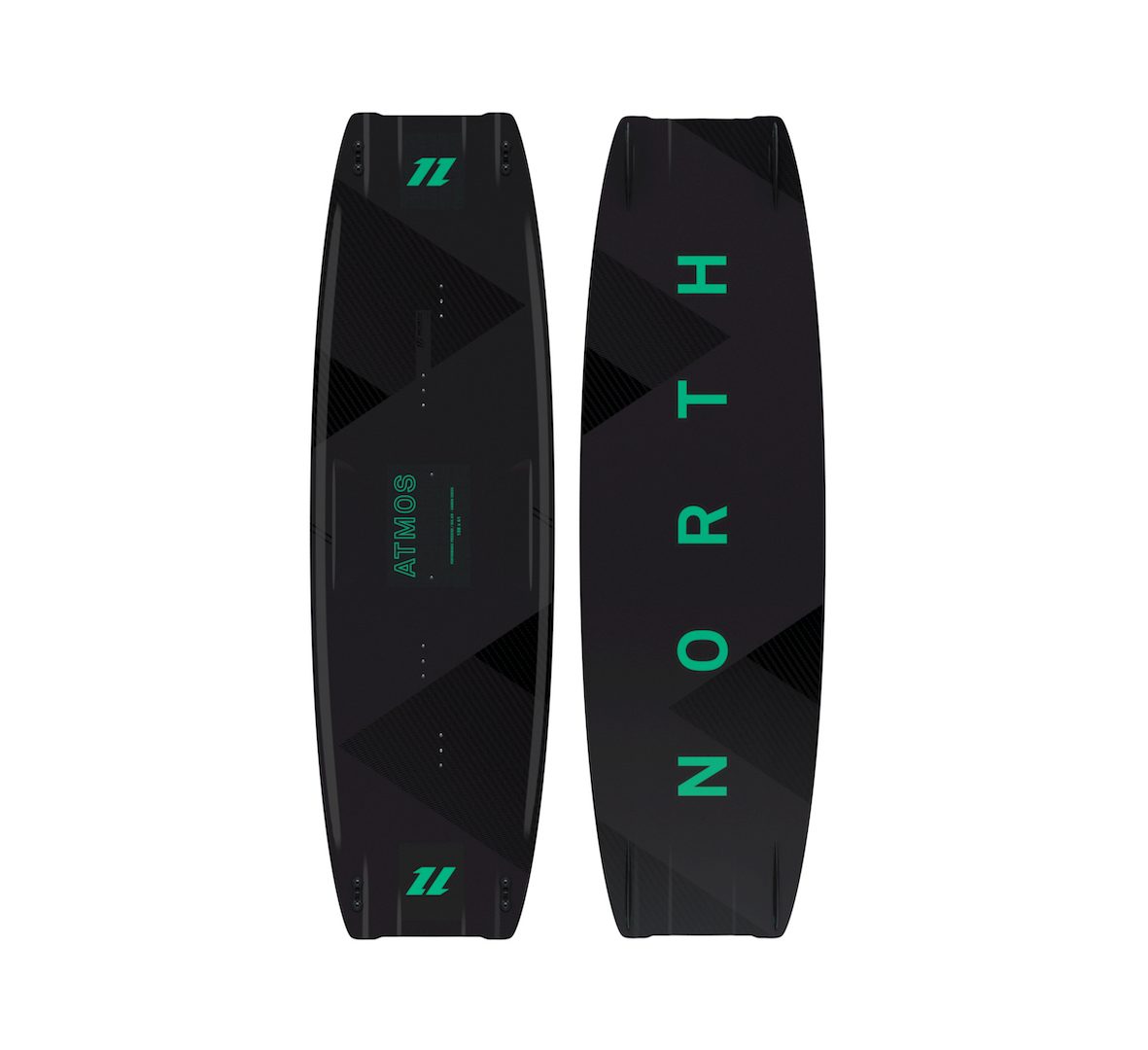 Boards
We have a complete fresh range of boards out for 2020 covering everything from twintips to surfers with the occasional foil thrown in for good measures. We have 6 boards in our twintip line up, 3 surf boards as well as 3 foil boards.
Twintip tech – We use three contrasting production methods throughout our entire twintip range to create a feel that is specific to the needs of the individual board. Our composite construction combines our Paulownia wood core with engineered E-glass laminate layups on the top and bottom which drives riding performance. This perfectly suits our Prime freeride board which lets you jump and boost in full control but with really forgiving and soft landings thanks to its much softer flex.
The Hybrid construction features strategically placed layers of unidirectional carbon tape in high load areas, for reinforcement of the E-glass laminate, sandwiched with a Paulownia wood core. All together this allows for a well-balanced, forgiving flex and ride comfort. You can find this tech in both our Atmos Hybrid and Focus Hybrid boards.
Our Carbon series – Found in our most high performance boards our carbon tech is a combination of woven roving, biaxial carbon fibre fabrics and unidirectional reinforcements that all together provide an extremely fast response when under any load. We layer our carbon boards up like this so that they have much greater torsional and longitudinal board flex that in turn assists the rider to really load up and pop.
Aesthetics/Pro Riders
Much like the kite range from North the board range doesn't feature any signature boards that are specific to individual riders however each board is endorsed by the riders that best suit them.
One rider with one board, we feel this is an old fashioned way to craft a range of product. At North we are a team of individuals, all contributing to the product in the areas that suit their riding, and each choosing their preferred weapon for each set of conditions.
Aesthetically North have kept their entire board range very simple and distinctive immediately as North products.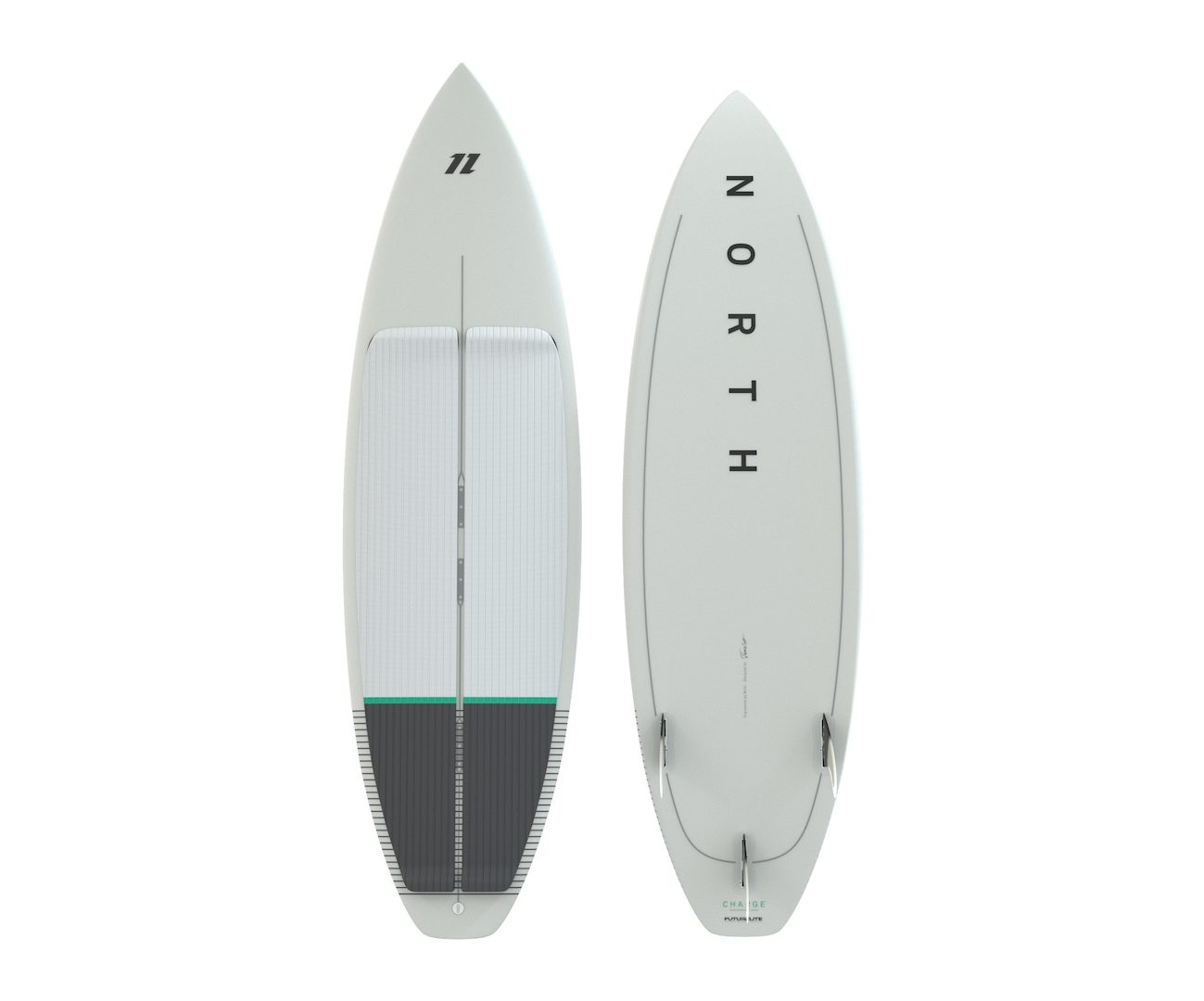 Key Products
Carbon Atmos – A high-performance freeride board for excessive boosting, looping and soft landings. We see this board doing really well in 2020 with its awesome looks and distinctive responsive feel under foot. We played around with a few different carbon weave patterns to give the board specific flex in the right areas to allow the board to maintain its responsive feel whilst still giving the rider the confidence to rocket upwind in overpowered conditions.
Charge – Our performance surfboard that allows you to commit to the wave and have the confidence to charge your heart out. Some of our most innovative R&D went into our surfboard line up to give the entire range the strength and reliability to be kited on all day carefree whilst not feeling super stiff and overbuilt as they would no longer feel like a surfboard.
The Charge is a fast, dedicated surf shape with really smooth turning and projection. This board was developed for surfing initially and then engineered for kitesurfing hence why the board immediately feels and rides like a performance surfboard. The Carbon Inegra Futurelite system maximises the boards strength without compromising the flex or responsiveness and this is why we see this board doing really well coming into 2020.