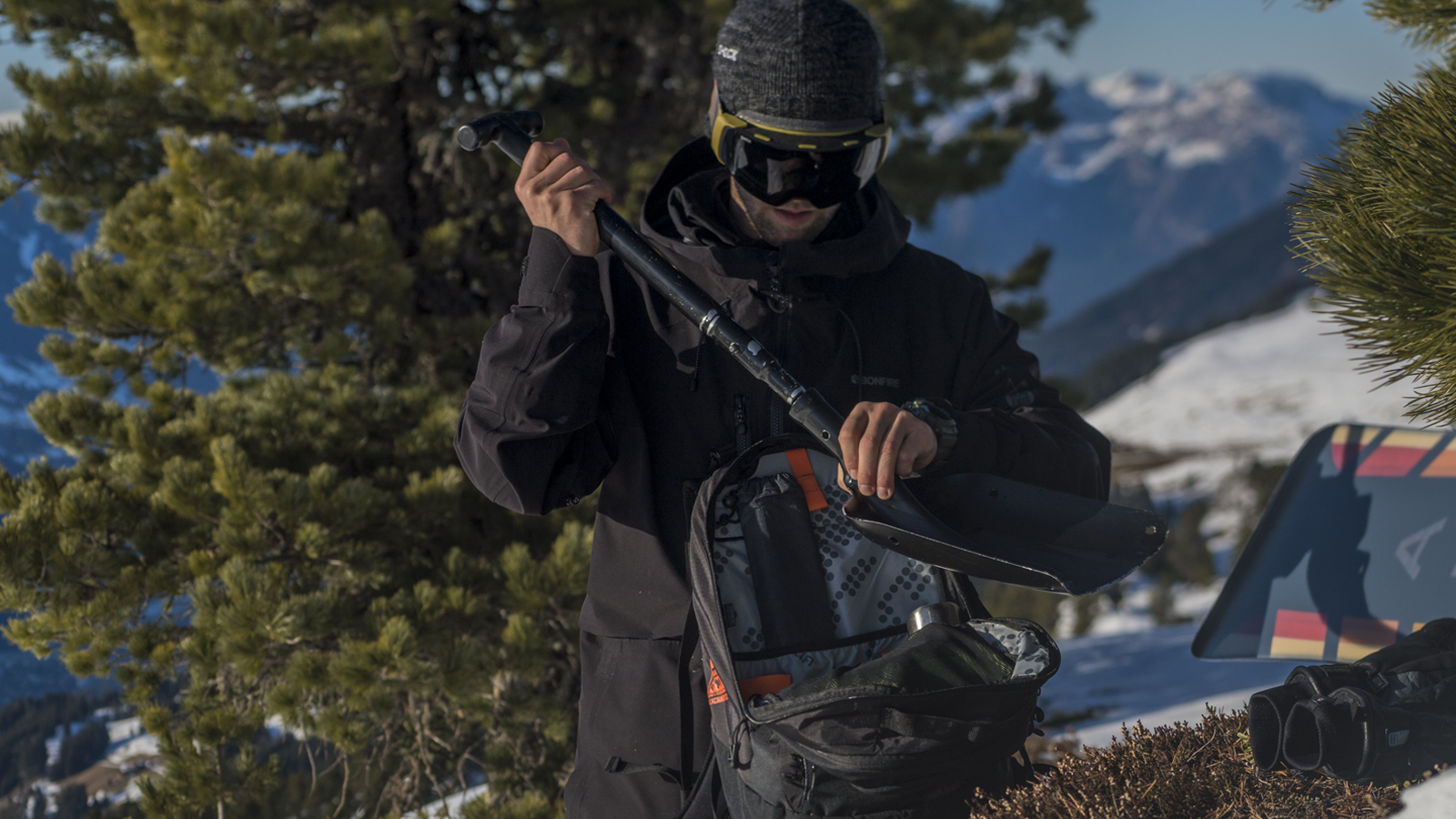 Amplifi 21/22 Technical Snow Backpacks Preview
Retail Buyers Guide: Technical Backpacks FW21/22 Retail Buyer's Guide
Brand: Amplifi
Interviewee: Jens Hartmann, General Manager / Tome Howells , Lead Design
What are the major trends in the snow backpack market for FW21/22?
For AMPLIFI our strength is delivering stylish, technical and great quality packs. This year we've made an even bigger effort to reduce even further our ecological footprint. We hope this is an industry wide trend! We have started to investigate our complete production and design process. From the first scratch to the sold product we tried to identify areas where we could act smarter to create less impact for our environment but also create at the same time more value for the user.
What were your best sellers in FW20/21?
We saw very good results on our technical backpacks with multi-function use. Also, the higher end travel and gear bags performed very well.
Where do you expect your biggest growth in FW21/22?
We plan to keep the good momentum and hope to convince dealers and customers even more with our clear and focused line. Customers want packs and gear with a greater range of use.
What do customers expect from their technical snow backpacks?
Functionality first, then awesome quality and workmanship – we are now pushing a sustainable model for both pre-customer (logistics, manufacturing, waste management etc) and post-customer (repair, disposal, recycling) areas.
How are you segmenting your technical backpack collection?  
We don't believe in too many models. This is just creating confusion for dealers and customers and makes not as easy for the dealers to make money. 3 clearly defined models are the ones for winter 21/22. From a daypack with enough on mountain functionality to a super lightweight techy riding pack to a sophisticated backcountry pack with all the bells and whistles in function and materials. Plus we added a hip-pack that comes with bladder and an isolated hydration guiding. All models still can be used for a hike trip or other fee time adventures.
What are the most important technologies/features in your FW21/22 technical backpack collection? 
We are offering the same awesome features as before, the same amazing workmanship – but offering more renewable, and recycled fabrics and components (bluesign® and OEKO-TEX® certified). Also, we are striving to reach a 100% PFC range at the end of 2021.
A very nice technical solution is our very lightweight, yet super stable Snowlite Airflow System. The system is an ergonomically designed, super-lightweight, 3D-molded EVA back panel. It maximizes ventilation around the spine and shoulders for extended use while keeping your race weight down. The auto compression hip belt eliminates any swing weight while riding and can be released on lift rides without any efforts.
What materials are you using? Any efforts in sustainability?
We're passionate about our earth, and we want to preserve our winters. We are already using recycled PET fabrics, PFC free fabrics, Bluesign® approved components and Oeko-Tex® certified components. We are committed to pushing this year on year. Also we are committed to reduce our airmiles in the design and transportation process.
And we have teamed up with an NGO in Vietnam, called Helping Orphans World Wide where we support with our supplier the Ready2Learn program, which supplies children with the educational supplies necessary to succeed.
What color palettes, prints or patterns are you working with? 
Beautiful monochrome textured fabrics with subtle colour hits. The material needs to be part of the functional design story.
What are the main marketing stories and inspirations behind your FW 21/22 collection?
It's not a marketing story. It's the truth, and we hate the idea of brands "greenwashing" their products. We're committed to leading the way in pushing for cleaner, greener, more sustainable materials and manufacturing techniques. We're Science Punks, not hippies – and science says that we need to help our planet before it's too late. Check out the GLACIER special make up using 100% recycled PET!
How are you helping retailers sell the backpacks and educate customers (POS displays, etc.)?
We work closely with any retailers that want POS materials, and we custom design each piece to fit the need.
Did lockdown affect the sell-through of your FW20/21 range? If so, how are you addressing this issue?
Sure! Just like everyone else, but we've always carefully managed our stock levels and tried to reduce our risk. We've got great hookups with our suppliers, so we can reorder quickly and easily.
Please name and describe 3 highlight items from your FW 20/21collection.
HIPSTER4 incl. 1,5 Liter Bladder
The Hipster4 is a reduced-to-the-max, super-light, super-slim hipbag. Essential features such as a Snowlite AIRFLOW vented back, hydration system compatibility, an auto compression hipbelt and hip fins with zipper pockets make it awesome for a quick blaze around the mountain or a full adrenaline-fueled day out.
SL18
The SL18 is a super-lightweight (720 gr. only), all-mountain backpack for busting out moves or hanging out with friends. It rocks the all AMPLIFI features such as a ski/snowboard carry system, avalanche gear compartment and a goggle pocket. The generous 18L volume can be cinched down to reduce the swing weight and keep your ride smooth.
BC28
The BC Pack is a super-lightweight backcountry pack. Fully equipped with a ski/snowboard carry system, avalanche gear compartments, helmet carry system, goggle pocket and an insulated shoulder strap for your backcountry mission. Perfect for your hike mission! As an option a featherweight EPP protector (only 160 gr.) can be added to the pack.