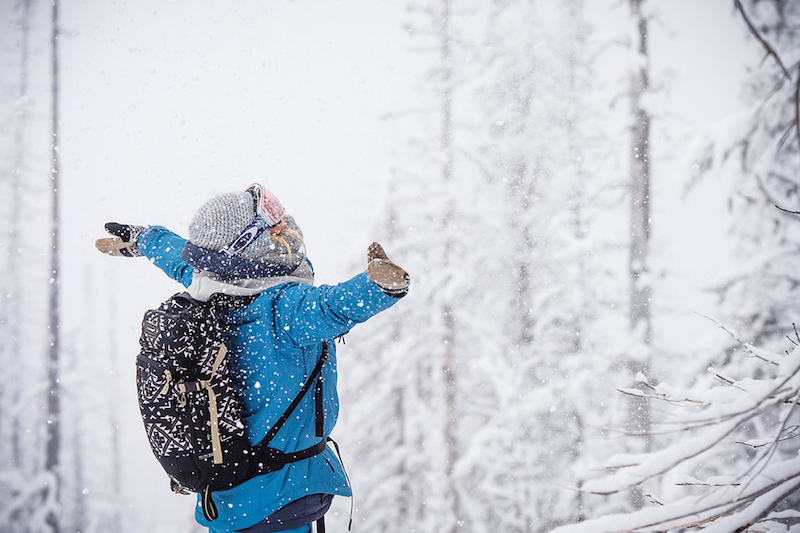 Dakine 21/22 Technical Snow Backpacks Preview
Retail Buyers Guide: Technical Backpacks FW21/22 Retail Buyer's Guide
Brand: Dakine
Interviewee: Dave Trenholm, Mountain Product Line Manager
What are the major trends in the snow backpack market for FW21/22?
Backcountry focused packs and product. With the current situation, the participation numbers of people heading into the backcountry will be at an all-time high.
What were your best sellers in FW20/21?
Heli Pro 20L , Heli Pack 12L, and Heli Pro 24L.
Where do you expect your biggest growth in FW21/22?
Our premium level Poacher series packs. These are backcountry focused, premium materials and top-tier feature sets.
What do customers expect from their technical snow backpacks?
Durability, well-thought-out feature sets, and comfort/fit.
How are you segmenting your technical backpack collection and what are the main price points in each segment?
Core (Premium) level = $170 – $185 (Non-airbag compatible) / $220 – $235 (Airbag compatible).
Influencer level = $120 – $140.
Entry level backcountry = $80 – $110.
What are the most important technologies/features in your FW21/22 technical backpack collection?
Refinement of feature sets to keep pace with modern ski, snowboard, split board, helmet and goggle innovations.
What materials are you using? Any efforts in sustainability?
We are spec'ing 100% recycled high density Nylon materials, GRS certified, on our new Poacher Series. All of our packs using polyester materials are spec'd with 100% recycled polyester.
What color palettes, prints or patterns are you working with?
Earth tones with "Red Earth" and "Stone" colorways. Poppy bright colorways with "Sun Flare" and "Mustard Moss". Commercial solids with "Blue Graphite" and Sparrow". Commercial prints with "Cascade Camo" and "Solstice Floral".
What are the main marketing stories and inspirations behind your FW 21/22 collection
Poacher series update – driven by purpose product updates, materials, and rider stories. Evolution of backcountry. Evolution of features/comfort and fit/ski and split board carry. Evolution of materials – 100% recycled High Density nylons.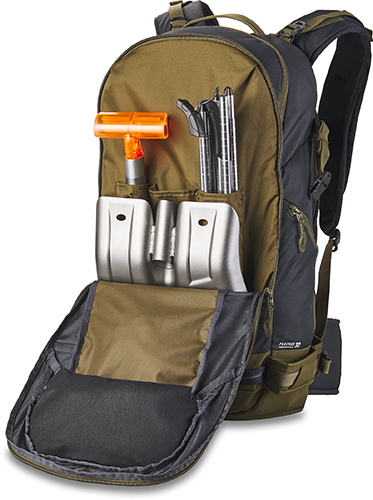 How are you helping retailers sell the backpacks and educate customers (POS displays, etc.)
Product marketing video support.
Did lockdown affect the sell-through of your FW20/21 range? If so, how are you addressing this issue?
Yes, we were slightly affected. We are positioned well in the market for the influx in backcountry skiing and split boarding we will see in the future with our wide range of snowpack. From entry level backcountry users, to core level on-snow professionals, our snowpack line covers it all. 
Please name and describe 3 highlight items from your FW 20/21collection.
25th anniversary of the Heli Series. Heli Pro 20L, Heli Pack 12L, and the Heli Pro 24L are leading Dakine into another era of rider driven design which offer dialed feature sets and great value.